'Bloomberg Technology' Full Show (06/16/2023)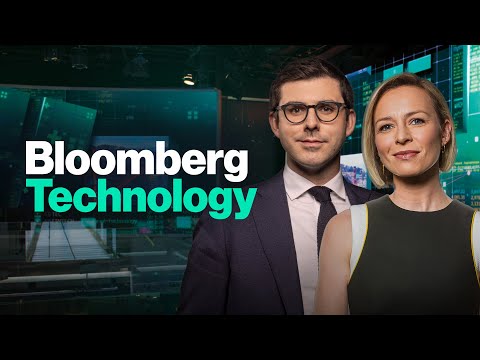 Show Video
FROM THE HEART OF WHERE INNOVATION, MONEY AND POWER COLLIDE IN SILICON VALLEY AND BEYOND, THIS IS BLOOMBERG TECHNOLOGY WITH CAROLINE HYDE AND ED LUDLOW. CAROLINE: I AM CAROLINE HYDE IN NEW YORK. ED: I AM ED LUDLOW IN SAN FRANCISCO. CAROLINE: MICRON HAS CHINA WARNING SALES. WE ARE GOING TO DISCUSS CHIP COMPANIES. ARE THEY DIVERSIFYING THEIR
SUPPLY CHAINS? WE WILL DISCUSS. ED: WE WILL SPEAK TO THE HEAD OF THE DIABLO UNIVERSE. CAROLINE: AND BILLIONAIRES WHO LUNCH. WE WILL BREAK DOWN WHAT WE HAVE LEARNED FROM THEIR DAY OUT. BUT FIRST, LET US CHECK IN ON THE MARKETS. WHEN IT COMES TO MICRON, NUCLEAR WHEN IT COMES TO RUSSIA AND BELARUS. WE HAVE ENOUGH TO TAKE STEAM
OUT OF THIS MARKET AND WHAT HAS BEEN A KEY RUN-UP HAS BEEN THE BEST WEEK FOR MONTHS. IT IS DOWN CURRENTLY 0.16%. WE CAN TALK MICRO IN A MOMENT AND I KNOW YOU HAVE THAT ED. WE HAVE YIELDS PULL LOWER AND THEY MARCH BACK HIGHER AS WE HAD SOME FED SPEAK OUT THERE. SAYING WE STILL NEED TO TIGHTEN. HERE IS OUR RISK ASSET CHOICE, BITCOIN THAT HAS HAD QUITE A VOLATILE WEEK. IT'S STILL UNDER SOME PRESSURE AT THE $26,000 LEVEL. BUT REG
STABLE. ED: THE STORY WITH ADOBE, RAISING ITS FOUR-YEAR OUTLOOK FOR PROFIT AND REVENUE BUT WERE GETTING A SENSE HOW WE GET TO THE HEADLINE TO HOW THIS IS IMPACTING A COMPANY LIKE ADOBE DEMAND FOR ITS SOFTWARE OFFERINGS. WE WILL GET MORE REACTIONS LATER IN THE SHOW.
IT IS UP 2.58%. THIS IS A STOCK THAT IS UP 50% YEAR TO DATE AND PART OF THAT IS HIGH. WE WILL GIVE YOU THE DETAIL AND ANALYSIS.
I AM LOOKING AT A TALE OF TWO CHIP STOCKS. INTEL IS DOWN .49%. THEY SAID THEY WOULD INVEST 5 BILLION IN A FACILITY IN POLAND AND THEY WILL GET A SUBSIDY FROM GERMANY. THIS IDEA THAT PAT GELSINGER IS TELLING -- PLAYING WITH THE COOPERATIVE APPROACH. MICRON IS DOWN 1.63% WARNING
THAT SALES FROM CHINESE CUSTOMERS THAT 50% OF THAT IS UNDER RISK. THIS IS CHINA LOOKING AT A CYBERSECURITY CRACKDOWN AND THAT COULD HURT MICRON. WE ARE GOING TO GO STRAIGHT TO THIS. WE HAVE A GOOD GUEST FOR YOU ON SET. CAROLINE: YOU CAN REALLY BREAK DOWN HOW MUCH MICRON HAS ALREADY TRIED TO PIVOT, ALREADY TRIED TO TELL THE MARKET, HOW MUCH EXPOSURE THEY HAVE FROM THE GEOPOLITICS IT CANNOT CONTROL. WHAT ELSE IS HAPPENING AT THE MOMENT? >> MARK MURPHY, CFO OF MICRON SAID AT A GOLDMAN SACHS CONFERENCE ON MAY 31 THAT EVEN THOUGH THEY PROVIDED GUIDANCE THEY WERE UNCERTAIN BECAUSE CHINA NEVER DEFINED WHAT THEY WERE LOOKING AT AND WHAT THIS CRITICAL INFRASTRUCTURE SECURITY RISK ENTAILED. IT REALLY DOESN'T COME AS A
HUGE SURPRISE TO ME YET THE MARKET WAS RELYING ON MICRON'S GUIDANCE OF LOW SINGLE-DIGIT TO HIGH SINGLE DIGIT PERCENT IMPACT ON REVENUE. IT IS HIGHER THAN NOT, LOW DOUBLE DIGITS. CAROLINE: WHAT CAN IT DO WHEN IT IS SO DEPENDENT FROM A CLIENT PERSPECTIVE ON CHINA? HOW DO YOU DIVERSIFY? YOU CAN DIVERSIFY SUPPLY CHAINS BUT NOT CUSTOMER BASES? PAULA: THEY DON'T WANT TO GIVE UP THE HUGE CHINA MARKET AND WHEN THEY RECOVER AND THEY START BUYING SMART PHONES AND ALL OF THAT PICKS UP, MICRON WANTS TO BE A PART OF IT BUT WE HAVE THIS WHOLE DRIVE IN THE U.S. TO DECOUPLE. THEY ARE TRYING HARD TO KEEP RELATIONS GOOD WITH CHINA YET AT THE SAME TIME, DIVERSIFY TO OTHER REGIONS.
I THINK THERE WILL BE DIVERSIFICATION. WE ARE SEEING IT HAPPEN. WE SEE CAPITAL GOING INTO OTHER REGIONS OF THE WORLD AWAY FROM CHINA AND SOUTHEAST ASIA. IF YOU LOOK AT WHAT WE SAW ANNOUNCED TODAY, MICRON IS PUTTING 600 MILLION INTO A TEST AND PACKAGING FACILITY IN CHINA. IT IS PUSHING THEM TO DO THAT USING A BAN ON THEIR PRODUCT AS SOME LEVERAGE? I DON'T KNOW.
OR IS IT MICRON SAYING, AS SOME POINT TENSIONS WITH CHINA WILL GO AWAY AND THIS IS A HUGE MARKET, WE WANT TO KEEP OUR FINGERS -- WE WANT TO STAY IN THAT MARKET. ED: BLOOMBERG REPORTING THAT INTEL WILL GET 11 BILLION IN SUBSIDIES ON THE GERMAN GOVERNMENT FOR A CHIP PLANT IN THAT NATION. THIS IS PART OF THE SMART CAPITAL APPROACH THAT PAT HELSING HER HAS BEEN TALKING ABOUT. THEY WILL GET ENOUGH MONEY
AVAILABLE FROM THE PUBLIC SECTOR. PAULA: HE HIS BEING REALLY SMART. HE IS ANGLING IN EVERY WAY HE CAN TO GET AS MUCH MONEY AS HE CAN TO KEEP HIS COSTS DOWN.
AND TO WIDEN AND BROADEN ITS REACH IN THE MARKET. GERMANY IS A GREAT MARKET TO BE IN AND PARTNERING WITH THE GOVERNMENT IS A SMART MOVE AND PAT GELSINGER CONTINUES TO MAKE REALLY SMART CHESSBOARD MOVES. ED: PAULA PENKEL GREAT TO HAVE YOU HERE OUTSIDE. THE NARRATIVE AROUND SECURITY.
CHRISTOPHER ROULAND FROM PHOSPHORUS CYBERSECURITY. MICRON AND THE STORY, WARNING ABOUT THE IMPACT TO REVENUE THAT THE CAUSE IS A CLAMP DOWN BY THE CHINESE GOVERNMENT WITH CYBERSECURITY. WHAT YOU MAKE OF THAT? CHRISTOPHER: WE SEE THE PLAYING FIELD BEING SET FOR THE NEXT GENERATION OF ECONOMIC WARFARE HAPPENING RIGHT NOW. THE CHINESE HAVE BEEN STEALING IDEAS FROM AMERICAN COMPANIES FOR YEARS AND IN THE CASE OF MICRON, THEY MIGHT NEED TO THINK OF WHAT KIND OF TECHNOLOGIES THEY CAN EXPORT AND BUILD KNOWING THAT THEY ARE AT RISK OF BEING TAKEN AND REPRODUCED. CAROLINE:
IT WAS ONLY A DAY OR SO THAT MICRON IS STILL INVESTING, 600 MILLION IN TERMS OF TRYING TO BUILD IN CHINA. TRYING TO THINK OF A PACKAGING PLANT. PAULA SAID THEY DON'T WANT TO LOSE OUT ON AN ECONOMY THAT IS GOING TO REBOUND POST-COVID AND IS A KEY CONSUMER. WILL WE ULTIMATELY BE SEPARATE? WILL WE HAVE ONE TECHNOLOGY ECONOMY VERSUS ANOTHER? CHRISTOPHER: WHEN WE HAVE A SITUATION WHERE FOREIGN STATE ACTORS ARE ACTIVELY REWARDED AND HACKING INTO UNITED STATES COMPANY AMERICAN CEOS ARE GOING HEAD-TO-HEAD WITH THE SAME INTELLIGENCE AGENCIES AND IT IS A SERIOUS CHALLENGE.
THERE WILL ALWAYS BE RISK MANAGEMENT AND HOW MUCH MORE TECHNOLOGY WE HAVE BUILT AND SHARE OVERSEAS THEN IN THE UNITED STATES. WE SEE A PULLBACK THERE AND SEE MORE CONSERVATIVE BEHAVIOR ACROSS THE BOARD. ED: WE ALSO SEE BILL GATES IN CHINA MEETING WITH PRESIDENT XI AND REPORTS FROM THE MEDIA SAYING THAT PRESIDENT XI WOULD WELCOME U.S. AI COMPANIES TO CHINA AND HAVE THEIR TECHNOLOGY IN THAT NATION. FROM A CYBERSECURITY PERSPECTIVE HOW DOES THAT WORK? CHRISTOPHER: THE UNITED STATES IS GREAT AT CYBERSECURITY. WE HAVE EYE WATERING CAPABILITIES BUT THE CHINESE ARE AHEAD OF US IN AI.
TIKTOK HAS BEEN THE BEST EXPERIMENT AND ARTIFICIAL INTELLIGENCE. THE THOUGHT OF OUR TECHNOLOGIES AND SHIPPING THEM TO CHINA I DON'T THINK IS A VERY GOOD IDEA UNTIL WE ALTER THIS BEHAVIOR OR LOCK OURSELVES DOWN AND TAKE THIS THREAT SERIOUSLY. CHINA PLAYS THE MONK I AM. THEY DON'T WANT TO MAKE IPHONES FOR US THEY WANT TO BE APPLE. THEY WANT TO BE MICRON. THAT IS THE LONG GAME. OTHER ADVERSARIES, RUSSIA, ARE INTERESTED AND NEAR-TERM ECONOMIC GAIN HAVE DIFFERENT MOTIVATIONS THAN CHINA PLAYING THE LONG GAME. CAROLINE: ANTONY BLINKEN IS SET TO MAKE A TRIP TO CHINA TELLING US IN A NEWS CONFERENCE HE LOOKS FORWARD TO HIS BEIJING TRIP AND HE WANTS OPEN COMMUNICATIONS WITH CHINA.
TO THAT END, ARE WE SEEING BREAKING NEWS WHEN IT COMES TO GEOPOLITICAL NARRATIVES. THE SO-CALLED SPY BALLOON ENDED THAT TRIP TO CHINA IN FEBRUARY. HOW MUCH MORE RISK IS THERE FROM A TECHNOLOGICAL EXCHANGE PERSPECTIVE? CAN WE EVER SEE BRIDGES BEING BUILT FROM YOUR PERSPECTIVE AND FROM AN ECONOMIC ONE? CHRISTOPHER: THERE IS A CULTURAL ISSUE. THE CHINESE DO NOT FEEL IT IS WRONG TO TAKE OTHER PEOPLE'S IDEAS AND IMPLEMENT THEM. THEY WILL KEEP DOING IT. NOT MUCH HAS CHANGED IN THE LANDSCAPE OTHER THAN THE FACT THAT IN THE LAST WEEK WE HAVE SEEN THREE MAJOR CYBERATTACKS, TWO OF WHICH ATTRIBUTED TO CHINA. FOR THIS VISIT GOING ON, IF YOU ARE HAVING LUNCH WITH SOMEONE WHO HAD JUST BROKEN INTO YOUR HOUSE.
YOU MIGHT WANT TO TALK TO THEM ABOUT IT. CAROLINE: THAT IS ONE WAY OF PUTTING IT. PHOSPHORUS CYBER SECURITY CEO CHRISTOPHER ROULAND TALKING ABOUT THE POLITICS SWIRLING AROUND MICRON.
ANOTHER STORY WE ARE WATCHING, ON TRACK TO EMERGE FROM A RECORD SALES FUN IS A BOUNCE BACK BEGINS TO REVIVE THE ONLINE SECTOR. EXPECTING THE COMMERCE REVENUE WILL GROW AFTER THE SECOND QUARTER HE SPOKE EXCLUSIVELY TO BLOOMBERG. >> I THINK OUR SERVICE REVENUE WILL GROW RELATIVELY STEADILY IN THE THIRD AND FOURTH QUARTERS. IT IS HARD TO SEE HOW MUCH IT WILL GROW BUT IT IS PART OF THE OVERALL ECOSYSTEM FOR MARKETPLACE MERCHANTS SO LONG AS WE DO A GOOD JOB IN THE INFRASTRUCTURE OF THE ECOSYSTEM, THE GROWTH WILL REMAIN HEALTHY. CAROLINE:
GENERATIVE AI, WHAT IS PARLAYING -- POWERING ADOBES RALLY. THIS IS BLOOMBERG. ♪ CAROLINE: LET'S TALK ABOUT ADOBE. SHARES ARE UP AFTER THEY RAISED THEREFORE YEAR REVENUES. THE FEATURES HAVE BEEN INTRODUCED, THE SHARES ARE UP 50% THIS MONTH. FASCINATING HOW MUCH THIS COMPANY SEEMS TO HAVE SWUNG FROM WHAT PEOPLE FELT WAS BEHIND THE CURVE TO LEADING IT.
>> ONE OF THE THINGS I WAS SAY IS THAT GOING BACK 6-9 MONTHS THERE WAS DISCUSSION AROUND INCREASED COMPETITION AND ADOBE WAS FACING TOUGH COMPARISONS FOR THIS YEAR BUT THEY HAVE SHOWN THAT THEY CAN GROW THAT SEGMENT DESPITE TOUGHER COMPARISON AND COMPETITION AND THAT IS THE REASON WE ARE SEEING THIS STOP REACTING IT IS TODAY. ED: WHY ARE YOU SHINING A LIGHT ON ADOBE'S CREATIVE TOOLS IN A TOUGH MACROENVIRONMENT? ANURAG: IT MAKES MORE THAN 70% OF ITS SALES AND THE REST OF THE BUSINESS WHICH IS TIED TO MORE ENTERPRISE SPENDING, THEY PULLBACK GUIDANCE FOR THAT SEGMENT WHICH IS WHAT WE WERE EXPECTING. TO OUR SURPRISE, THE ONE TIED WITH S&P'S AND CONSUMERS, THAT IS HOLDING UP NICELY. NEW USERS ARE COMING IN AND PAYING A LOT MORE FOR THOSE PRODUCTS. WHETHER IT IS ACROBAT, PHOTOSHOP AND ILLUSTRATOR. EVERYTHING THAT HAS TO DO WITH CREATING DIGITAL IMPRINTS WHETHER IT IS PICTURES, VIDEOS OR DOCUMENTS, THERE REMAINS VERY STRONG. ED:
A REMINDER, ADOBE RAISE THE OUTLOOK FOR ITS PROFIT AND REVENUE IN RESPONSE TO WHAT THEY ARE SEEN WITH GENERATIVE AI DEMAND. DO YOU BY MANAGEMENT'S OPTIMISM? ANURAG: I THINK IT WILL TAKE ONE TO TWO YEARS BEFORE WE PUSH INTO THAT. IN THIS PARTICULAR AREA, WHO WILL BE THE WINNERS? THERE ARE TWO DISTINCT CATEGORIES OF COMPANIES THAT WILL BE THE WINNERS. THE ONE THAT HAS A LOT OF CAPITAL THEY CAN INVEST IN CREATING NEW PRODUCTS IN THE SECOND ONES ARE THE ONES I HAVE A LOT OF DATA AND THERE IS NOBODY THAT HAS MORE DATA ON DIGITAL DOCUMENTS THAN ADOBE. THERE IS NO ONE WITH THE NUMBER OF PICTURES AND VIDEOS THAT PEOPLE ARE CREATING. ADOBE DOES HAVE AN ADVANTAGE
THAT IT CAN COMMERCIALIZE SOME OF THAT ONLINE DATA WITH NEW TECHNOLOGY. CAROLINE: THE DEAL, WHETHER IT GETS DONE IN THE REGULATION THAT NEEDS TO GET THROUGH. IT DOESN'T MATTER HOW IMPORTANT IS THIS ENORMOUS DEAL FOR THEM? ANURAG: WHEN THE DEAL WAS ANNOUNCED EVERYONE HATED IT AND THEN IN SIX MONTHS THEY SAY IF THEY DON'T DO IT ADOBE WILL BE IN TROUBLE. WE THINK ADOBE SHOULD BE FINE WITH OR WITHOUT FED MARK.
THEY CAN STILL GROWTH THE CREATIVE BUSINESS AND TO BE HONEST, THAT SIZE OF A BUSINESS GROWING 13% IS PRETTY IMPRESSIVE IN OUR VIEW. ED: BLOOMBERG INTELLIGENCE REACTION TO THAT STORY. A STORY WE ARE ALSO FOLLOWING, FTC CHAIR HAS RECLINED TO RECUSE HERSELF IN A CASE AGAINST MEHTA. THE ETHICS OFFICIAL RECOMMENDED THAT SHE REMOVE HERSELF FROM THE CASE TO AVOID THE APPEARANCE OF BIAS. MEHTA SOUGHT TO DISQUALIFY HER OVER THE PROPOSED ACQUISITION OF A VIRTUAL REALITY START UP. COMING UP, ELON MUSK AND BERNARD ARNAULT GO OUT TO LUNCH. IN THE BIG QUESTION, WHO PICKS
UP THE CHECK? N IKOLA, THE CHIEF INVESTOR OFFICER HAS SAID TO VOTE AGAINST ALL PROPOSALS COMING UP AT THE NEXT MEETING. THE SHARES ARE DOWN THREE POINT 21%. ED: TIME FOR TALK INTACT. INTERNATIONAL COOPERATION IS NEEDED TO REGULATE CRYPTO FIRMS. THAT'S ACCORDING TO
FRANCOIS DIDEROI HE NOTICED THAT -- DESPITE BEING NEARLY A MONTH OLD. READ PRESIDENT IS PUSHING TO MAKE THE NATION MORE ATTRACTIVE TO TECH AND AI BUSINESSES IN THE WORLD'S TWO RICHEST PEOPLE ELON MUSK AND BERNARD ARE NAULT GOT TOGETHER FOR POWER LUNCH. THEY SHARE A COMBINED WEALTH OF 426 BILLION ACCORDING TO THE BILLIONAIRE INDEX. CAROLINE: ELON MUSK WENT ON TO TAKE TO THE STAGE OF FRANCE'S TECH EVENT, VIVA TECH. HE HAD A LOT TO SAY ABOUT AI.
>> I'M IN FAVOR OF AI REGULATION BECAUSE ADVANCED AI IS A RISK TO THE PUBLIC AND ANYTHING THAT IS A RISK TO THE PUBLIC THERE NEEDS TO BE SOME KIND OF REFEREE. THAT REFEREE IS A REGULATOR. MY STRONG RECOMMENDATION IS TO HAVE SOME REGULATION FOR AI.
CAROLINE: WHAT DO WE MAKE OF ELON MUSK EVEN BEING THERE? HE WAS MEETING WITH THE WEALTHIEST MAN AS WELL BUT ALSO MEETING WITH EMMANUEL MACRON. THIS IS ABOUT BRINGING TECHNOLOGY TO FRANCE. >> ELON MUSK HAS TALKED ABOUT CREATING A BATTERY FACTORY IN EUROPE AND HE HAS LOTS OF EUROPEAN POLITICIANS BEGGING HIM TO DO SO. HE MET WITH PRESIDENT MACRON EARLIER TODAY AND HE HAD WE SHAKING ELON MUSK'S HAND SAYING LET'S WORK TOGETHER. HE MET WITH THE ITALIAN LEADER YESTERDAY AND HAS TALKED TO SPAIN.
AS SOMETIMES HAPPENS, HE HAS POLITICIANS DESPERATELY TRYING TO GET HIM TO INVEST IN THEIR COUNTRY AND USING THAT AS A WAY TO GATHER THEM AROUND HIM AND MADE HIMSELF THE CENTER OF ATTENTION IN THAT RESPECT. ED: THOUSANDS OF PEOPLE AT VIVA TECH. ELON MUSK WALKS ON STAGE AND THERE'S A BIG REACTION. IT TELLS YOU ABOUT THE STAR POWER OF THIS MAN IN FRANCE IN PARTICULAR. ALAN: IT'S A FUNNY THING BECAUSE FRANCE IS NOT A PRO-BUSINESS ENVIRONMENT IN MANY RESPECTS. IT IS BECOME MUCH MORE SO UNDER EMMANUEL MACRON. IN TERMS OF POPULAR PUBLIC
OPINION, BUSINESS PEOPLE ARE NOT GENERALLY HEROES IN THE WAY THAT THEY CAN BE IN THE U.S.. ELON MUSK HAS MANAGED TO TRANSCEND THAT. HE HAD LUNCH WITH BARNARD A RNAULT . HE IS NOT A STAR LIKE MUSKA'S.
K IS. THEY HAD TO MOVE IT TO A BIGGER VENUE SO EVERYBODY COULD COME SEE HIM. WHEN MUSK AGREED TO TAKE QUESTIONS IT WAS PANDEMONIUM IN THE HALLS. HE REALLY IS LIKE A ROCK STAR HERE. ED: HE JUST RETWEETED THAT MACRON SPEECH.
MORE ON THE RISKS AND REWARDS OF USING AI. HOW THEY PLAN TO REGULATE THIS TYPE OF TECHNOLOGY. WE WILL BE SPEAKING ABOUT THAT CAROLINE: WELCOME BACK TO BLOOMBERG TECHNOLOGY I AM CAROLINE HYDE IN NEW YORK. ED: AND I AM ED LUDLOW IN SAN FRANCISCO. IT'S TIME TO CHECK IN ON THESE MARKETS.
THEY ARE TREADING WATER. WE ARE ON TRACK FOR OUR BEST WEEK SINCE MARCH. THE FED SPRINKLED AND A LOT ABOUT ARTIFICIAL INTELLIGENCE AND A LOT OF THOSE MEGA CAPS HAVE PUSHED IT HIGHER. A LOT OF NEGATIVE HEADLINES FOR CHIPMAKERS WE CAN PASS THROUGH. THE 10 YEAR YIELD IS HIGHER BY 10 BASIS POINTS. CLIENT PUSHING HIGHER AT 25,000, WE HAVE SEEN IT ABOVE THAT IN THE RECENT DAYS AND WEEKS.
SO MUCH OF THIS HAS TO DO WITH AI WHEN YOU THINK OF THE SINGLE NAMES MOVING IN BOTH DIRECTIONS. UNTIL HIGHER BY .3%. 11 BILLION SUBSIDIES FOR A NEW CHIP PLANT THERE. MICROSOFT COMING OFF THE RECORD HIGH DOWN .42%. NVIDIA UP 2.14%. ADOBE PUSHING FORWARD 2.56% RAISING HIS OUTLOOK FOR PROFIT BECAUSE OF ITS GENERATIVE AI CONTENT. CAROLINE:
ON THE FLIPSIDE OF EXUBERANCE IS SOME OF THE CONCERNS AND NERVOUSNESS AND POLICYMAKING THAT NEEDS TO COME. POLICYMAKERS ARE TRYING TO GRAPPLE WITH THIS ON HOW TO BETTER REGULATE ARTIFICIAL INTELLIGENCE. THERE ARE CONCERNED FUNDAMENTAL ASPECTS ARE BEING OVERLOOKED FOR THIS, WE LOOK TO INSIGHT FROM AUTHOR OF RECOATING AMERICA. IS NOT ONLY ABOUT THINKING
ABOUT REGULATING AI IN THE HERE AND NOW BUT HOW TO IMPLEMENT IT AND HOW WE'RE FAILING TO IMPLEMENT REGULATION AT LARGE. GIVE US YOUR THOUGHTS AS WE LOOK AHEAD TO NEXT WEEK. THE EU MIGHT BRING US THE AI ACT. HOW ARE POLICYMAKERS DOING WHEN LOOKING AT ARTIFICIAL INTELLIGENCE? JENNIFER: THE GOOD NEWS IS THAT THEY ARE PAYING A LOT MORE ATTENTION THAN THEY WERE IN THE PAST AND CONGRESS HAS GOTTEN A LOT SMARTER ABOUT TECH IN THE PAST COUPLE OF YEARS. IN PART BECAUSE OF EFFORTS WITH
TECH CONGRESS AND HELPING PEOPLE WITH GREAT TECH SKILLS TO GET IN AND AROUND CONGRESS SO THEY CAN HAVE A DEEPER UNDERSTANDING OF THE CORE AND KINDS OF THINGS THEY CAN DO TO OUR SOCIETY. THERE IS SOME BAD NEWS TO THAT THIS WILL BE A LOT HARDER THAN PREVIOUS TECH CHALLENGES. AA WILL BE FAR MORE DISRUPTIVE THAN THE TRUTH IS, WE REALLY DON'T KNOW WHAT IT IS GOING TO DO TO US AND WE DON'T UNDERSTAND IT THE WAY WE ARE STARTING TO UNDERSTAND THINGS LIKE SOCIAL MEDIA. CAROLINE: WE HAVE HEARD ABOUT THE ANXIETY OF AI CAUSING MASS EXTINCTION. THOSE ARE THE ISSUES BEING POSED BY SOME. THEN THERE ARE THOSE THAT REMIND US OF THE HERE AND NOW, THE ISSUES OF BIAS AND FACIAL RECOGNITION.
WHAT DO YOU THINK POLICYMAKERS NEED TO BE LOOKING AT FROM A SHORTER AND LONGER-TERM PERSPECTIVE? JENNIFER: WE NEED TO UNDERSTAND THAT THERE ARE DIFFERENT TYPES OF THREATS THAT COME WITH AI. THERE ARE SOCIETAL TYPE THREATS. CERTAINLY EXISTENTIAL THREATS LIKE THIS EXTENSION AND THE THREATS OF WHAT HUMANS MIGHT DO WITH IT. WHAT BAD ACTORS MIGHT DO. THE KINDS OF POLICIES THAT WILL
ADDRESS THESE DIFFERENT TYPES WILL HAVE TO BE QUITE DISTINCT. YOU ARE GOING AT PEOPLE WHO UNDERSTAND WHAT THE TECHNOLOGY CAN DO TODAY AND WHAT IT WILL BE LIKELY TO DO TOMORROW. YOU WILL ALSO HAVE TO HAVE REALLY SMART POLICY PEOPLE WHO UNDERSTAND HOW TO CREATE POLICY THAT IS ADAPTABLE AS WE LEARNED WHAT THESE TECHNOLOGIES CAN DO IN THESE AREAS. WE GET TO THESE AREAS OF REAL THREAT, BUT ALSO REAL BENEFIT. AND WE NEED POLICYMAKERS NEED TO UNDERSTAND HOW TO MITIGATE THE DOWNSIDES BUT THAT WE AS A SOCIETY OF THE UPSIDES THESE CAN BRING. ED:
IT SEEMS LIKE A LIFETIME AGO, WHEN VICE PRESIDENT KAMALA HARRIS GATHERED THE GREAT AND GOOD OF THE WORLD OF AI AND SAID THE WHITE HOUSE WOULD DO SOMETHING. HAVE THEY DONE SOMETHING? JENNIFER: THE EXECUTIVE BRANCH HAS ITS OWN RELATIONSHIP TO TECHNOLOGY. ED: DO FIND THAT SPECIAL RELATIONSHIP. WHEN HE MEAN BY SPECIAL RELATIONSHIP? JENNIFER: MY BOOK TAKES A HISTORICAL LOOK AT GOVERNMENT'S RELATIONSHIP TO TECHNOLOGY GOING ON THE WAY BACK TO THE 60'S WHEN WE DEFINE TECHNOLOGY AS SOMETHING COMMERCIAL. SOMETHING THAT GOVERNMENT WOULD BUY AND THEREFORE POWERFUL PEOPLE WOULD NOT NEED TO UNDERSTAND HOW IT WORKS. IT WOULD BE SOMETHING YOU BUY
LIKE THE WAY YOU BUY PENCILS AND CARS. OVER TIME WE HAVE HAD ATTEMPTS BY THE LEGISLATIVE BRANCH TO SAY THIS IS SOMETHING MORE THAN JUST A TOOL OF THE MECHANICALS. THE PEOPLE WHO IMPLEMENT THINGS. IT IS FUNDAMENTAL TO OUR SOCIETY . WE NEED PEOPLE IN GOVERNMENT WHO UNDERSTAND IT. IN 1996, SENATOR COWAN ASKED THE WHITE HOUSE TO TAKE RESPONSIBILITY FOR A DIGITAL STRATEGY AND IN FACT, THEY SAID NO.
THEY SAID IT'S INCONSISTENT WITH THE POLICY MAKING OF THIS INSTITUTION. YOU HAD CONGRESS BEING MORE FORWARD-LOOKING SAYING WE NEED TO MEET WITH CORE COMPETENCY AND THE EXECUTIVE BRANCH SAY NO. NOW YOU SEE THE REVERSE, THE EXECUTIVE BRANCH HAVING PEOPLE WHO UNDERSTAND TECHNOLOGY IN THE BUILDING TO PARTICIPATE IN CONVERSATIONS.
THEY WEAVE IN AND OUT OF HAVING THE COMPETENCY THEY NEED BUT THEY BOTH REALLY SEE YOU CAN'T SEPARATE TECHNOLOGY, YOU NEED PEOPLE AT THE TABLE WHO UNDERSTAND TECHNOLOGY. ED: HOW IMPORTANT IS EDUCATION? CHILDREN, HIGH SCHOOL, AT ANY LEVEL WITH AI IN THIS COUNTRY? JENNIFER: KIDS TODAY ARE GROWING UP IN A DIFFERENT WORLD THAN WE DID. THEY ARE GETTING AN EDUCATION IN THEIR DAILY LIVES. I THINK THEY NEED TO UNDERSTAND
HOW THESE ALGORITHMS WILL AFFECT THEM. THERE COULD BE BIAS IN THEM AND THE DEGREE TO WHICH AI IS SO HARD TO SEE WHAT IS GOING ON UNDER THE HOOD NEEDS TO BE PART OF A BASIC LITERACY THAT OUR KIDS GET IN THAT NEEDS TO BE LOOKED INTO WITH POLICY AS WELL. ED: OUR THANKS TO JENNIFER PA HLKA. A NEW LAWSUIT IS ACCUSING X CORPS FROM PROFITING FROM COPYRIGHT VIOLATIONS BY USING MUSIC WITHOUT COMPENSATION.
TWITTER IS ONE OF THE ONLY SOCIAL MEDIA PLATFORMS THAT DOES NOT PAY MUSIC RIGHTS TO HOLDERS FOR LICENSORS TO THEIR WORK. GENERATIVE AI'S IMPACT ON CUSTOMER SERVICE. WE TALK ABOUT THAT WITH MAYA >> 70% OF CUSTOMER FACING SCIENCE IS WASTED ON NONPRODUCTIVE WORK. WE CAN NOW AUTOMATE A WIDE VARIETY OF ACTIONS. WE THINK OF THE ABILITY OF
BUSINESSES TO SERVE CUSTOMERS AND COST EFFECTIVE WAYS. OUR USERS LOVE THAT THEY DON'T HAVE TO DO THIS DRUDGERY. THEY CAN SPEND MORE TIME WITH CUSTOMERS. WE BELIEVE IN HUMAN AUGMENTED AI. CUSTOMER MAY AI IS THE INTERSECTION OF ALL OF THESE DIFFERENT CAPABILITIES AND COMBINING THAT WITH THE CUSTOMER. YOUR EMPLOYERS -- EMPLOYEES CAN BE MORE PRODUCTIVE.
IT WILL NOT BE ELIMINATING JOBS IT MEANS ELIMINATING THE DRUDGERY FROM THE DAY-TO-DAY. ED: THOSE ARE THE THOUGHTS OF OUR GUEST WINNING COMES TO AI IMPROVING EVERYTHING FROM CUSTOMER SERVICE TO HOW PEOPLE DO THEIR DAILY JOBS. LET'S BRING IN MY AHEAD BE BECAUSE THAT IS WHAT YOU DO.
AND SO DOES EVERYBODY ELSE APPARENTLY. MAIA: WE ARE OF. GENERATIVE AI PLATFORM. WE ARE BOTH THE FOUNDATION MODELS AS WELL AS THE APPLICATION LAYER ON TOP AND WHAT WE ALLOW ENTERPRISE THERE'S DO IS BUILD THEIR OWN GENERATIVE AI USE CASES. A LOT OF THE AI BEING BUILT INTO APPLICATIONS THAT ARE USED ACROSS THE ENTERPRISE DON'T HAVE THE ENTERPRISES OWN DATA OR BRAND OR CONTEXT AND SO THE INFORMATION THAT IS BEING PUT IN FRONT OF FOLKS IS NOT GOOD ENOUGH.
THERE IS A LOT OF TALK ABOUT HOW AI CAN HELP PEOPLE AND REDUCE THE DRUDGERY OF WORK. BUT PROFESSIONALS DON'T LOOK AT THEIR DAY AS DRUDGERY. WE ARE REALLY HELPING ENTERPRISES FIGURE OUT WHAT ARE THE USE CASES THAT BRING PEOPLE AND AI TOGETHER TO MAKE EVERYBODY MORE PRODUCTIVE. ED:
WE HAVE THE CLOUD VP ON YESTERDAY, THEY OFFER ESSENTIALLY THE SAME THING. WHAT HE MAKE OF THAT ARGUMENT? MAIA: OUR FOUNDATION MODELS WILL BE OFFERED. WHAT WE ARE SEEING IS THIS NEED TO CONNECT THE OUTPUT FROM THE GENERATIVE MODELS TO THE ACTUAL USE CASES.
RIGHT NOW IT A LOT OF COMPANIES WE HAVE EXECUTIVES LIKE DEER IN THE HEADLINES REALLY FROZEN AND PANICKED BECAUSE YOU HAVE AI AND AI ASSOCIATED RISK BEING BUILT INTO THE TOOLS AT THEIR EMPLOYEES ARE USING. THEY DON'T KNOW WHAT TO MAKE OF IT. THE OF APIS THEY CAN USE TO ACCESS FOUNDATION MODELS BUT THEN THERE'S A HUGE GULF BETWEEN THE TECHNOLOGY AND HOW YOU ACTUALLY OPERATIONALIZE IT.
THAT IS WHERE WE COME IN. IT'S THE TECHNOLOGY AND FUNCTION TEAM BY TEAM. CAROLINE: WHAT IS THE ANNOUNCEMENT? MAKE: OUR MODELS CAN BE HOSTED IN PRIVATE CLOUDS OFF ENTERPRISES. IT IS A REALLY EXCITING REAL JUMP IN THE ABILITY FOR ENTERPRISES TO CONTROL THEIR GENERATIVE AI FULL OUT. NOBODY WANTS ANOTHER SHADOW I.T. APOCALYPSE WITH 100 TOOLS BEING USED ACROSS THEIR COMPANIES.
ALL OF THEM ASKED SEXING DIFFERENT MODELS THAT HAVE TO BE RISK ASSESSED. CAROLINE: IT SPEAKS TO ME, THAT DEER IN THE HEADLINES. MOST PEOPLE ARE DEER IN THE HEADLINES TRYING TO UNDERSTAND HOW THEIR WORLD GETS UPENDED AND HOW THEY ENSURE THAT THEY HAVE THE RIGHT SKILL SET. HOW ARE YOU THINKING ABOUT YOUR OWN TEAM? AND GETTING WORKERS IN LINE WITHOUT SKILL SET? MAY: WE'VE BEEN DOING AI BEFORE IT WAS THE CENTER OF THE CONVERSATION. WE ARE NOT GOING INTO ENTERPRISES LIKE A HAMMER LOOKING FOR THE NAIL. WE ARE LOOKING FOR THE WORKFLOWS THEMSELVES.
WHAT ARE YOUR PEOPLE DOING IN MARKETING, SALES AND I.T. THAT ARE BOTTLENECKED AND HOW CAN AI REINVENT THE WORKFLOW. IT'S A RADICALLY DIFFERENT APPROACH BECAUSE WE ARE THINKING ABOUT AI ENABLEMENT OF THE EMPLOYEE VERSUS HERE IS A SHINY NEW TOOL HOW CAN WE IMPLEMENTED? ED: I GUESS YOU ARE MAKING MONEY AND WE WILL HAVE YOU BACK ON. I KNOW YOU ARE GETTING A LOT OF PHONE CALLS SO WE WILL HAVE YOU BACK ON. MAY HAVE BE. THANK YOU FOR YOUR TIME. THE BIGGEST GAME LAUNCH AND BLIZZARDS HISTORY.
WE TALK ABOUT THE SALES OF DIABLO FOUR. THIS IS BLOOMBERG. ED: ACTIVISION'S BLIZZARD ENTERTAINMENT SEIZES BIGGEST RELEASE EVER. IT HAS A PAST 66 MILLION IN SALES IN FIVE DAYS. THE BEST RELEASE OF A GAME AND BLIZZARD' S HISTORY. YOU ARE BASICALLY THE HEAD OF THE DIABLO UNIVERSE IN THE FIRST FOUR DAYS, 93 MILLION HOURS OF GAMEPLAY WHICH IS THE EQUIVALENT OF 10,000 HUMAN YEARS.
WHAT IS THE LATEST NUMBER OF GAMEPLAY? ROD: WE ARE UP TO 350 MILLION HOURS OF GAMEPLAY. ED: CAN YOU TELL US WHICH CONSOLE OR PLATFORM IS DIABLO FOR BEING PLAYED ON THE MOST? ROD: THE DIABLO FRANCHISE HAS A LONG HISTORY, IS 26 YEARS OLD AND IS STARTED ITS ROOTS IN THE PC SO THAT IS BEEN HIS MAIN PLATFORM THROUGHOUT ITS HISTORY BUT THAT'S ONE OF THE THINGS WE FOCUS ON. WE WANTED TO BRING DIABLO TO A WIDER AUDIENCE AND WE WANTED TO BRACE CONSOLE AND CONTROLLER PLAY. WHILE PC IS THE PREDOMINANT PLATFORM WE HAVE SEEN A LOT OF GROWTH IN XBOX. WE ARE EXCITED ABOUT THE NEW AUDIENCE WE ARE BRINGING IN. ED:
I HAVE TO THAN ASKED. WHEN YOU HEAR ABOUT THE MICROSOFT BLIZZARD DEAL, HOW DOES THAT MAKE YOU GROW? ROD: WE THINK THE DEAL IS GREAT FOR COMPETITION IN THE MARKETPLACE AND THERE ARE A LOT OF GREAT THINGS THAT COME OUT OF THAT. I'M NOT ONE THAT IS THERE TO SPEAK TO THE ACQUISITION. ED: THERE ARE TWO EXPANSIONS INTO DEVELOPMENT WITHOUT GETTING AHEAD OF OURSELVES. WHEN DO WE SEE A DIABLO FIVE? ROD: NOW YOU ARE DEFINITELY GETTING AHEAD OF YOURSELF. ONE OF THE THINGS WE ARE REALLY EXCITED ABOUT IS REPRESENTING THE BEGINNING OF THE DIABLO FOR EXPERIENCE.
WHEN WE LAUNCHED IT IT WAS AFTER MANY YEARS OF DEVELOPMENT BUT IT REALLY IS A GAME WHERE WE THINK OF THE LAUNCH IS THE BEGINNING BUT NOT THE END. WE ARE CONTINUING TO INVEST IN YEARS AND YEARS OF SERVICE SO WE WILL HAVE EXPANSIONS OF IT. WE ARE REALLY FOCUSED ON MAKING SURE WE HAVE ALL OF THE CONTENT THAT THE PLAYERS WANT.
PLAYERS WANT NEW CONTENT ALL THE TIME. IT'S A DIFFERENT MODEL THAN BEFORE IN THE PAST 24 YEARS. THEY ALWAYS WANT TO KNOW WHAT IS NEXT, WHAT'S THE NEXT THING I GET TO DO IN THE GAME? WE'VE BEEN FOCUSED ON BUILDING THIS GREAT FOUNDATION WE CAN SUPPORT FOR YEARS TO COME. CAROLINE: IT HAS BROUGHT DIFFERENT PEOPLE INTO GAMING. WHAT ABOUT MAC? YOU HAD A FAMOUS PLAYER WILL BE GOLDBERG SAYING HOW CAN I ACCESS IT AND SHE IS WANTING A PORT THAT'S UNLIKELY. HOW DO PEOPLE PLAY IT IF THEY'RE ON A MAC? ED: THERE ARE WAYS TO SAY IT. I DON'T KNOW IF I CAN
OFFICIALLY SANCTION THEM BUT I CAN SHOW YOU HOW TO MAKE IT HAPPEN. WHEN YOU LOOK AT DIFFERENT PLATFORMS YOU HAVE TO LOOK AT THE COST OF DOING UP AT THE OPPORTUNITY COST AND WHERE YOU ARE SPENDING YOUR TIME AND HOW MANY MORE PLATFORMS YOU SUPPORT IN THE TESTING YOU HAVE TO DO. ONE OF THE THINGS OF ALIVE SERVICES WE HAVE TO UPDATE THE GAME QUICKLY. THE MORE PLATFORMS IN THE BROADER YOU GO THE HARDER IT IS TO BE AGILE AND RESPONSIVE. WE WILL NEVER SAY NEVER. IT'S SOMETHING WE'RE ALWAYS AWARE OF. BUT WE ACKNOWLEDGE THAT IS NOT
ONE OF OUR SUPER POPULAR PLATFORMS. CAROLINE: WHAT ARE THE CHALLENGES FOR YOU PEOPLE, TALENT, THINKING ABOUT THE UPENDING OF CONTENT THAT'S HAPPENING IN MOVIEMAKING OR SCRIPTWRITING AND PEOPLE WANTING TO SEE MORE BENEFITS AND WORRIED ABOUT GENERATIVE AI? AND HOW THAT MIGHT INFLUENCE A WORLD OF GAMING. HOW DO YOU MAKE SURE THIS MACROENVIRONMENT DOES NOT STOP YOUR GROWTH? ROD: IT'S ABOUT UNDERSTANDING AND DEMANDS FOR THE CONTENT YOU HAVE IN THE TEAM SIZE YOU NEED. AS I WAS SAYING, 20 YEARS AGO WHEN I MADE A GAME YOU FINISH IT AND GO ON VACATION BECAUSE THERE'S NOTHING YOU CAN DO ABOUT IT.
TODAY YOU FINISH A GAME IN THE NEXT DAY THEY WANT TO KNOW WHAT IS NEW. CAROLINE: YOU MEAN LIKE ED? ROD: YES. YOU HAVE TO HAVE YOUR TEAM SIZE AND ORGANIZATIONAL STRUCTURE TO BE THAT YOU CAN WORK SUSTAINABLY. WHEN YOU'RE WORKING ON A GAME LIKE THIS, SEASON ONE IS FINISHING UP. SEASON TO DEVELOPMENT IS ALMOST DONE.
EXPANSION ONE, EXPANSION TWO. ED: I HAVE TO JUMP IN AND ASK YOU ABOUT AND GAME. THERE ARE A LOT OF PEOPLE TWEAKING AND ENDGAME. YOUR RESPONSE VERY QUICKLY? ROD: WE ARE AT DAY 10.
WHEN YOU HAVE 350 MILLION PLAYER HOURS YOU WILL FIND THINGS THAT ARE WORKING THE WAY YOU WANT THEM TO. WE WILL BUILD A SOLID FOUNDATION THAT WE CAN GROW ON TOP OF. WE ARE DOING A DEMONSTRATION WHERE WE TALK TO OUR PLAYERS DIRECTLY ABOUT IT. ED: I WILL BE PLAYING ON PLAYSTATION 5.
ROD FERGUSSON DIABLO BLIZZARD ENTERTAINMENT FROM CAROLINE: THERE IS MUCH MORE TO COME. ED: RECOUNT THE WHOLE EPISODE ON PODCASTS.
2023-06-19 19:13
Show Video
Other news