'Bloomberg Technology' Full Show (05/15/2023)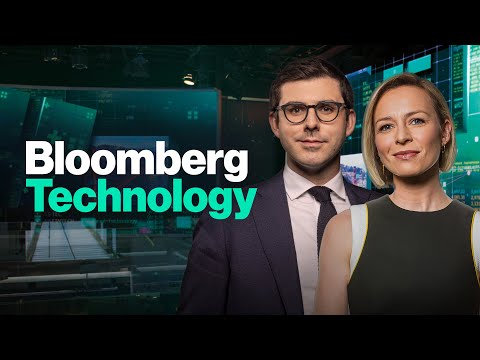 Show Video
>> FROM THE HEART OF WHERE INNOVATION, MONEY, AND POWER COMBINED. THIS IS BLOOMBERG TECHNOLOGY WITH CAROLINE HYDE AND ED LUDLOW. CAROLINE: I AM CAROLINE HYDE. ED: I AM AT LUDLOW IN SAN
FRANCISCO. CAROLINE: THE EU GIVES MICROSOFT BE GREENLIGHT -- THE GREEN LIGHT FOR THE TAKEOVER OF ACTIVISION BLIZZARD. ED: WE WILL TALK TWITTER AS ONE PERSON PREPARES TO TAKE THE HELM. OF THE SOCIAL MEDIA COMPANY. . CAROLINE: WE WILL SIT DOWN WITH THE CEO OF C3.AI. ALL THAT AND SO MUCH MORE
COMING UP AND BEFORE WE GOING TO STARTUPS, LET'S GO INTO CAPS. --BIG CAPS. BUT TO GET BACK TO WHAT IS BROADLY IN LINE, THE NASDAQ WHICH IS UP HALF A PERCENTAGE POINT IN OUTPERFORMING THE REST OF THE INDUSTRIES. WE ARE LITTLE BIT -- A LITTLE BIT CAUTIOUS. WE ARE WORRIED ABOUT THE DEBT CEILING AND NEW YORK DATA THAT CAME IN. AND WE ARE MORE CAUTIOUS OF OUR
OUTLOOK BUT WE ARE SEEING BIG TECH MORE TENTATIVE. THE 10 YEAR YIELD PUSHES HIGHER AS WE HEAR FROM FED SPEAKERS. WE WILL SPEAK WITH -- HE WILL SIT DOWN WITH MIKE MCKEE. HE SAYS HE IS PUSHING ABOUT -- BACK FROM THE VIEWPOINT THAT WE WILL BE CUTTING DOWN RATES. WE HAVE A DOWN DAY FOR ASSETS IN TURKEY FOR THE DOLLAR STRENGTH VERSUS THE TURKISH LIRA. AS DOLLAR WEAKENS ON THE DAY, WE ARE SEEING BITCOIN GETTING A BOOST IN ONLY AT 27,000. GETTING TO WHERE I ALMOST TOOK
OFF A LITTLE ABOUT. ED: WE ALL -- WOKE UP TO A QUIET MONDAY. META IS UP 2.1 PERCENT. C3.AI IS UP 18%. WE WILL SPEAK TO THE CEO ABOUT WHAT IS HAPPENING WITH THE INVESTOR INTEREST AROUND AI RELATED NAMES AND TESLA IS FLAT. ELON IT -- ELON MUSK MET IN FRANCE WHERE HE MET WITH THE PRESIDENT AND HE GOT DETAILS OF THE NEW TWITTER CEO AND THE IDEA BEING THAT ELON MUSK WILL BE MORE FOCUSED ON TESLA AND LESS DISTRACTED AT TWITTER. WE ARE GETTING BACK TO THE
GAINS AROUND A 10TH OF A PERCENT. THE BIG STORY IS THAT THE EUROPEAN UNION HAS APPROVED MICROSOFT DEAL TO BUY ACTIVISION BLIZZARD FOR $69 BILLION. WE WILL GET INTO THE DETAILS ON WHAT IT MEANS FOR THE CLOUD WINNING -- THE CLOUD GETTING BOUGHT -- MARKET. -- THE CLOUD GAMING MARKET.
IT IS MODEST, 2/10 OF WHAT -- UP TO TENTHS OF 1%. BLOOMBERG REPORTING THAT MICROSOFT'S CLOUD UNIT IS A SUBJECT OF SCRUTINY FOR REGULATORS. CAROLINE: A BIT BUSY, OTHERS FOCUS ON COMPETITION AND PUSHING AGAINST IT. WE HAVE OUR SENIOR LITIGATION ANALYST AND WE HAVE A LEGAL REPORTER. CATHERINE, WAS IT A SURPRISE TO SEE THE EU TAKE A DIFFERENT STANCE FROM THE U.K.?
>> NO. THIS WASN'T AN WE WERE ANTICIPATING THE EUROPEAN COMMISSION WOULD ACCEPT THIS DEAL WITH BREE APRIL -- WITH BEHAVIORAL REMEDIES. THIS INCLUDES RIVALS WOULD HAVE ACCESS TO THE GAMES IN 10 YEARS AND THAT ALLOWS THE DATA -- TO BE COMPETITIVE. ED: THEY SAY THAT ACTUALLY THIS IS GOING TO BE PROGROWTH, PRO-MARKET. HOW DOES THEIR ANALYSIS SO
DIFFERENT TO BACK TO THE CMA? >> I THINK IT SHOWS HOW DIFFICULT THESE MERGERS SIT -- DECISIONS CAN BE. THEY ARE LOOKING AT A CRYSTAL BALL AND SPECULATING ON WHAT CAN HAPPEN. THE EUROPEAN COMMISSION VIEWS MICROSOFT MOVE TO GUARANTEE THAT THESE GAMES, CALL OF DUTY AND WORLD OF WARCRAFT, IT WOULD BE ACQUIRING FROM ACTIVISION, WOULD BE ON THESE OTHER CLOUD SERVICES AND IN OTHER CLOUD SUBSCRIPTIONS AND THAT IS NOT THE WAY THINGS ARE TODAY. THOSE GAMES AREN'T AVAILABLE
AND THE EUROPEAN COMMISSION IS LOOKING AT THIS BEING PROCOMPETITIVE BUT -- BY HAVING THESE GREAT GAMES AND MUST HAVE CONTENT FOR SOME GAMERS, IN THE FUTURE, THEY CAN PUSH OUT OTHER CLOUD GAMING SERVICES. WE ARE TRYING TO PREVENT THAT AND PREVENT MICROSOFT FROM BEING DOMINANT IN THIS MARKET SO THEY SAW WHAT WAS GOING TO HAPPEN IN THE FUTURE DIFFERENT. -- DIFFERENTLY. ED: CATHERINE, WE KNEW THIS WAS COMING, AND BLOOMBERG SOURCES HAVE SAID THE EU WOULD RULE IN FAVOR OF THE DEAL SO WHAT HAPPENS NOW AND WHAT IS THE PROCESS WE ARE TRACKING? KATHERINE: THIS DECISION HAS GIVEN A GLIMMER OF HOPE IN TWO MICROSOFT BUT IT WON'T CHANGE THINGS MASSIVELY. MICROSOFT FACED MASSIVE CHALLENGES WITH THE U.S. WITH THE FTC BLOCKING TO SUE AND IN THE U.K., MICROSOFT WOULD HAVE TO LODGE ITS APPEAL TO A TRIBUNAL AND THAT WILL BE DIFFICULT.
THERE IS A JUDICIAL REVIEW PROCESS SO THEY HAVE TO LOOK AT BILL GATTI -- THE LEGALITY OF THE DECISION. CAROLINE: WHAT IS INTERESTING, WE HAD A GLIMMER OF HOPE COMING BUT REALISTICALLY, THIS IS AN UPHILL BATTLE EVEN THOUGH WE SEE A SHARE PRICE REACTION. FROM YOUR ANALYSIS, IT FEELS LIKE YOU DON'T THINK THAT TUNIS MAINTAIN -- THE TUNE IS BEING CHANGED AND WHAT TIMELINE DO YOU THINK IS UNWINDING? JENNIFER: I DON'T SEE THIS CHANGING VERY MUCH BECAUSE THERE'S A VERY HIGH STANDARD. I DID A LITTLE RESEARCH AND I LOOKED AT THE MERGER DECISIONS BY THE CMA THAT HAD BEEN REVERSED OR SENT BACK TO THE CMA ON APPEAL IT WAS ABOUT 3% SO -- 30%. IT IS A LOW STANDARD. THE EUROPEAN COMMISSION DECISION IS SEPARATE. I DON'T THINK IT FACTORS IN AND IT DOESN'T CHANGE THE FACT THAT MICROSOFT HAS THIS DIFFICULT STANDARD TO MEET TO OVERTURN THE DECISION. YOU MENTIONED TIMING, THAT IS
IMPORTANT BECAUSE EVEN IF MICROSOFT IS SUCCESSFUL ON APPEAL IN THE U.K. AND EVEN WITH THE LAWSUIT IN AUGUST IN THE U.S. AGAINST THE FTC, YOU ARE LOOKING AT A LONG TIME PERIOD BEFORE THERE COULD BE A FINAL OUTCOME. THE CMA, THE SAY THAT APPEAL TRIBUNAL DOESN'T LIKE THE DECISION, THEY WILL SEND IT BACK TO THE CMA TO LOOK AT IT. IN THE U.S., EVEN IF THE ARM AND LOG JUDGE THAT WILL HEAR
THIS TRIAL RULES ARE MICROSOFT, THE FTC CAN APPEAL AND IT WILL GO BACK TO COMMISSIONERS. THE VERY THREE COMMISSIONERS THAT VOTED TO SUE SO THERE IS A GOOD CHANCE THAT COULD BE REVERSED AND AT WHICH POINT CAPS OFF ACTIVISION COULD APPEAL BUT WE ARE TALKING WAY INTO THE END OF 2024. A LONG TIME FRAME IF THEY WANT TO HAVE SUCCESS. LISA: BOBBY KOTEK -- ED: BOBBY KOTEK HAS SENT, EMAILED STATEMENT AND HE SAYS -- THE BIT THAT JUMPED OUT, ALTHOUGH THEY REQUIRED ASTRINGENT REMEDIES AND I THINK THAT IS A REFERRED ACCESS -- 10 YEARS OF ACCESS TO PLATFORMS OF CALL OF DUTY, CATHERINE, REMIND US WHEN THEY GO BACK TO THE CMA AND MAKE THE APPEAL, THEY ARE NOT NECESSARILY APPEALING THE DECISION IN ITSELF. THEY ARE APPEALING THE DECISION ITSELF. REMIND US WHAT HAPPENS TO
HAPPEN. KATHERINE: THEY DON'T LOOK AT THE MERITS OF THE DECISION BUT IN A JUDICIAL REVIEW PROCESS WHICH WOULD BE THE LEGALITY OF THE DECISION. THEY CAN LOOK AT WHETHER THE CMA WAS IRRATIONAL OR IF THERE WAS PROCEDURAL ERRORS THAT THEY MAY HAVE GOTTEN WRONG. IT IS IMPORTANT TO UNDERSTAND WITH THIS PROCESS THAT IF THE CAT FINDS ERRORS, THEY WILL REVERT -- PREFER IT TO THE CMA ITSELF AND THAT IS ANOTHER HURDLE CAPS OFF NEEDS TO PASS. ED: THANK YOU KAY CMA CAME OUT WITH A RESPONSE SAYING THEY STAND BY THEIR ORIGINAL DECISION. WE WILL SEE WHAT HAPPENS.
THANK YOU. STICKING WITH MICROSOFT AND ANTITRUST, MICROSOFT'S AS YOUR CLOUD BUSINESS HAS BEEN TARGETED BY THE EUROPEAN UNION TRUST ARM UNDER -- ANTITRUST ARM, -- REGULATORS ARE QUIZZING COMPETITORS AND CUSTOMERS ABOUT HOW MICROSOFT MAY BE USING ITS ACCESS TO BUSINESS SENSITIVE INFORMATION BELONGING TO CLOUD FIRMS. THAT ACCORDING TO SOURCES. CAROLINE: SO TOO IS -- WE WILL TALK ABOUT WHAT SHE BRINGS TO THE SOCIAL MEDIA PLATFORMS AND MORE WITH 3PAS STUDIOS.
THE ANALYST PRICE TARGET IS UP $320. QUITE A WAY TO GO FROM THE 328 WE SEE. NEW YORK, THIS IS BLOOMBERG. CAROLINE: THAT'S WHAT HER INCOMING CEO SAYS SHE IS EXCITED TO JOIN THE PLATFORM. SHE SAYS SHE IS COMMITTED TO THE DEVELOPMENT OF THE SOCIAL MEDIA COMPANY AND FEEDBACK FROM USERS IS VITAL FOR THE FUTURE AND LET'S SPEAK TO SOMEONE WHO KNOWS THAT AND PACKED.
WHEN YOU -- HEARD THIS PERSON YOU HAVE WORKED WITH IS TAKING THE HELM, WHAT DID YOU THINK? >> IT IS A BRILLIANT MOVE. THE PLATFORM MEETS MASSIVE TRANSFORMATION. AND ONE THAT HAS A TRACK RECORD WITH INNOVATION SO I THINK IT WAS A BRILLIANT MOVE. CAROLINE: IS IT SAFETY FIRST? HOW DID SHE MANAGE TO SQUARE THE CIRCLE WITH A CTO THAT WAS TO PUSH PAST -- PUSH WITH INNOVATION? STEVEN: ELON IS AN INNOVATOR. YOU NEED TO STABILIZE THE BUSINESS AND RIGHT NOW, IT HAS BEEN BLEEDING ADVERTISERS AND NO ONE WAS TO BE ON THE PLATFORM AND THERE HAS BEEN DRAMA AROUND THAT AND LINDA IS A STABILIZING FORCE. SHE SPENT 10 YEARS AT UNIVERSAL. -- NBC UNIVERSAL.
SHE HAS BEEN TRYING TO BRING THE COMMUNITY TOGETHER AND SHE IS A FORCE. THERE IS A REASON WHY THEY HAVE HEARD BEING THE HAMMER BECAUSE HE IS UNABLE -- SHE IS ABLE TO NEGOTIATE WITH BRANDS AND SHE IS FAIR BUT THE ORDER NUMBER ONE IS TO BRING FRANCE TO THE PLATFORM. -- BRING BRANDS TO THE PLATFORM. CAROLINE: -- ED: IT IS SPACEX. YOU HAVE THE CEO -- COO AND
PRESIDENT RUNNING THINGS AND TESLA, ON THE CFO, IT IS MORE VISIBLE AND OTHER EXECUTIVES LITERALLY APPEARING ON STAGE SO I THINK -- SO I GUESS, HOW DO YOU SEE THAT WORKING, LINDA, YOU HAVE KNOWN WITH ELON MUSK, DO YOU THINK SHE CAN GET HIM TO SEE REASON OR COMPROMISE? STEVEN: I THINK SO AND WE SAW A TRIAL RUN ON WHAT THEIR RELATIONSHIP WITH LOOK LIKE A MONTH AGO. IN MIAMI, THERE WAS A MARKETING EVENT AND SHE WAS ON STAGE DOING A FIRESIDE CHAT WITH ELONG AND SHE DID NOT PULL PUNCHES. SHE KNOWS HER BUSINESS. SHE IS A GOOD NEW YORKER.
AT SIGN HERITAGE SHE -- SHE IS ITALIAN HERITAGE AND SHE IS AS TOUGH AS THEY COME. ARE YOU GOING TO STOP DOING TWEETS AT THREE IN NEW MORNING? --THE MORNING? SHEAND SHE IS BELOVED BY BRANDS AND MARKETERS. IF HE IS SMART, HE WILL GIVE HER THE REINS AND LET HER BE CEO AND BRING THE INNOVATION TO HELP CONNECT CONTENT AND COMMERCE. ED: HOW DID SHE BUILD THIS PLATFORM? ELON MUSK SETS OUT HIS IDEAS AS CTO, MANY OF THEM ABOUT SUBSCRIPTION-BASED SERVICES, ALGORITHM -- AFTER REGULAR WEEKLY -- ALGORITHMICALLY ADDRESSING WHAT APPEARS ON THE TIME ON. WHAT IDEAS CAN SHE INSTALL? STEVEN: IT IS ABOUT LEADERSHIP.
THE CUSTOM ME HAVE LOST -- BUT -- COMPANY HAS LOST SO MANY EMPLOYEES. HERE IS A REAL LEADER WHO WILL COME IN AND STABILIZE THE BUSINESS AND BRING CONFIDENCE AND THE TRUST OF NOT JUST THE EMPLOYEES BUT THE ADVERTISING COMMITTEE AND YOU HAVE TO START THERE. THIS HAS TO BE ABOUT GETTING THE BASICS RIGHT AND SHE KNOWS HOW TO BUILD A BUSINESS. SHE IS A LEADER AND INSPIRING
AND WILL BRING TALENT TO THE COMPANY. SHE BUILD THE DATABASES FROM SCRATCH AND SHE UNDERSTANDS E-COMMERCE AND ANALYTICS. SHE HAS THE BENEFIT CONTROL ON THE BUSINESS SIDE AND YOU HAVE INCREDIBLE ENGINEERS AND TECHNOLOGISTS AT TWITTER BUT HAVING LEARNED -- HAVING HER LEAVE THE BUSINESS SIDE IS WHAT THE COMPANY NEEDS. CAROLINE: YOU TALK ABOUT THE DATA. I AM ALSO INTERESTED IN THE
GRANDER VISION. MANY PEOPLE HAD TO GOOGLE'S -- GOOGLE SEARCH WHO LINDA YACCARINO IS BUT SHE HASN'T HAD A POWERFUL INFLUENCE. -- SHE HAS HAD A POWER FOR INFLUENCE.
WHAT VISION DOES SHE THINK TWITTER WILL HAVE TO BE? STEVEN: SHE HAD A GREAT JOB AND WAS ONE OF THE MOST POWERFUL PEOPLE IN MEDIA AND FOR HER TO LEAD, IT HAD TO BE COMPELLING. ELON SHARED THE VISION AND SHE GOT EXCITED ABOUT THAT AND HER ABILITY TO INNOVATE AND BRING CONSUMERS AND BRANDS ON THIS JOURNEY IS A VERY UNIQUE POSITION TO BE IN. SHE UNDERSTANDS THE CONTENT AND SHE WAS A PARTNER OF TWITTER FOR YEARS. ALL THOSE MEGA-EVENTS THAT HAVE GLOBAL RAMIFICATIONS, SHE WAS AT THE CENTER OF THAT.
TWO BRING THAT LENS AROUND CONTENT, EVERYONE IS TRYING TO CONNECT THAT AS ONE OF THE LARGEST MEDIA BRANDS ON THE PLANET. SHE UNDERSTOOD THAT, AND AUDIENCE WHETHER IT WAS 1834, THEY COULD FIND THE AUDIENCE EVERYWHERE -- ANYWHERE. ED: WE REPORTED THERE WERE OTHERS INVOLVED IN THE RELATIONSHIP. SHE WAS AT A MACRO LEVEL. STEVEN WOLFE PEREIRA, THANK YOU
VERY MUCH. MIGUEL MCKELVEY WILL TALK ABOUT HIS RECENT MOVES INCLUDING HIS ACQUISITION OF THE CLOTHING BRAND AMERICAN GIANT AND THE ACQUISITION OF A SOCIAL MEDIA ED: IN AN EFFORT TO REVITALIZE MANUFACTURING IN THE U.S., MIGUEL MCKELVEY, THE COFOUNDER OF WEW ROK SAYS HE IS BUYING AMERICAN GIANT.
MIGUEL MCKELVEY JOINS US FOR MORE ON WHAT IS QUITE A FEW ANNOUNCEMENTS AND I FIND MANUFACTURING FASCINATING YOU THINK ABOUT TECHNOLOGY -- FASCINATING. IT THING ABOUT TECHNOLOGY, WHY DO YOU WANT TO WE VANDALIZE U.S. MANUFACTURING -- WHY DO YOU WANT TO REVITALIZE U.S. MANUFACTURING? MIGUEL: THE ENVIRONMENT THAT PEOPLE ARE WORKING IN IS IN GREAT AND IS NOT A NICE -- IN IS NOT GREAT AND IS NOT A NICE PLACE TO BE. SIMILARLY, I THINK THE WORKING ENVIRONMENTS WHERE PEOPLE MAKE THINGS HAVE REALLY BEEN A -- -- BROUGHT DOWN TO THE LOWEST POSSIBLE, FROM A HUMAN PERSPECTIVE.
IT MAKES SENSE BECAUSE YOU HAVE TO COMPETE WITH LOW LABOR IN OTHER PLACES IN THE WORLD. FOR THE U.S., WE CAN CREATE JOBS THAT ARE BETTER -- AND PLACES TO WORK THAT ARE BETTER. ED: ACROSS ALL OF YOUR PROJECTS, WAS A DIFFICULT TO ENGAGE WITH INVESTORS? DID YOU HAVE TO DO REPUTATIONAL REBUILDING OR EXPLAIN WHAT HAPPENED AT WE WORK -- WEWORK? THOSE VERY CAP --ARE THOSE FAIR QUESTIONS? MIGUEL: THEY ARE FAIR AND A LOT OF STUFF I WORKED ON WAS THE WEWORK PRODUCT AND WORKING TO SCALE TO HUNDREDS OF LOCATIONS AROUND THE WORLD. THAT IS A CREDIBILITY THAT I THINK IS LASTING. WE WERE ABLE TO DO AMAZING THINGS AND THERE IS ANOTHER LAYER. THANKS OF THE COMPANY -- THANKS AT THE COMPANY THAT DID NOT GO AS WELL AND PEOPLE HAVE QUESTIONS ABOUT THAT.
OFTEN TIMES, I WOULD SAY, PEOPLE WANT TO KNOW THE WEWORK. -- THE WEWORK STORY, AND THERE IS A DESIRE TO KNOW MORE WHAT HAPPENED AT WEWORK. I DON'T MIND THOSE CONVERSATIONS. I LIKE REFLECTING ON THOSE TIMES BECAUSE I LEARNED FROM THOSE CONVERSATIONS.
I WOULD NOT SAY REPUTATIONAL AS MUCH AS PEOPLE ARE CURIOUS. CAROLINE: PEOPLE ARE CURIOUS THAT YOU ARE GETTING BACK INTO THE WORLD OF COMMERCIAL REAL ESTATE. IS IT NAYA, I FOCUSED ON A SOCIAL NETWORK BUT A REAL-LIFE ONE? PEOPLE 55 YEARS AND OLDER, I CAN SEE THE RELEVANCY OF THIS WITH OLDER PARENTS COMPLAINING ABOUT NOISE LEVELS. DOES THE REAL ESTATE ARC,
PEOPLE ARE WORRIED ABOUT THE BANKS AND THEIR EXPOSURE TO REAL ESTATE. MIGUEL: THERE IS A PARALLEL TO WE WORK -- TO WEWORK WHEN WE STARTED. WE WERE COMING OUT OF THE FINANCIAL CRISIS IN 2008 AND THERE WAS A DIP IN COMMERCIAL REAL ESTATE AND THAT HELPDESK ACQUIRE GOOD DEALS ON INITIAL BUILDINGS AND THAT OPPORTUNITY IS SIMILAR. A LOT OF PEOPLE ARE COMING TO FUTURE WITH WORK QUESTIONS.
WHAT DO YOU THINK WILL HAPPEN? WHAT ROLE DO YOU WANT TO PLAY IN IT? I AM NOT BORED BUT I HAVE BEEN THERE DONE THAT. FOR ME TO REENTER THAT MARKET DID NOT MAKE SENSE TO ME BUT THERE ARE A LOT OF PARALLELS. I WANT TO CREATE COMMITTEES FOR PEOPLE WHERE THEY ENTER AND SPEND TIME IN SPACES THAT MAKE THEM FEEL GOOD AND I THINK THAT IS WHERE THIS OPPORTUNITY BECAME CLEAR.
THE INTERSECTION OF WHAT I LOVE TO DO AND THE OPPORTUNITY IN REAL ESTATE. CAROLINE: YOUR COFOUNDER AT REWORK IS IN THE REAL ESTATE GAME. WOULD YOU WORK WITH HIM AGAIN? MIGUEL: FOR ME, MY MAIN THING IS GROWTH AND LEARNING AND I LIKE TO KEEP EXPANDING ON THE EXPERIENCES LIFE CAN OFFER ME. ADAM IS CEO. HE IS A TOP DOG AND LEADER AND FOR ME, I WANT TO LEARN HOW TO BE IN THAT POSITION. IT DOES NOT MAKE SENSE RIGHT NOW FOR US TO WORK TOGETHER. FOR NO REASON OTHER THAN I JUST
WANT TO KEEP GROWING ON MY OWN JOURNEY. CAROLINE: THANKS FOR TELLING US YOUR JOURNEY. AMERICAN GIANT, TALK TO US ABOUT IT AGAIN. CAROLINE: I'M CAROLINE IN NEW YORK. ED:
I AM AT LUDLOW IN SAN FRANCISCO. LET'S GET A CHUCKLE MARKETS. THE NASDAQ 100 OF 3/10 OF 1% A LOT OF -- AND A LOT A FOCUS OF THE DEBT LIMIT IN D.C.. A LOOK AT THE PHILADELPHIA SEMICONDUCTOR INDEX, EVERY NAME IN THE GREEN APART FROM ONE. YIELDS CLIMBING HIGHER, AND ON THE 10 YEAR, UP 3.5% AND
BITCOIN UP ITS WEIGHT UP -- UP ITS WAY UP. IN TERMS OF SPECIFIC NAMES OF MOVERS, THE BIG NEW SLOW MOVER IS ACTIVISION AND MICROSOFT, THOSE TWO NAMES MOVING UP. MICROSOFT IS FLAT AND ACTIVATION IS UP ONE .3% AFTER
THE EUROPEAN COMMISSION APPROVED THE DEAL FOR MICROSOFT TO ACQUIRE THEM FOR 69 BILLION U.S. DOLLARS . C3.AI IS UP, AND SOME RESPONSE FROM THE COMPANY TO SHORT SELL A REPORT THAT WE WILL GET INTO WITH THE C3.AI CEO WHO JOINS US
NOW. YOU RAISED GUIDANCE FOR THE FOUR YEAR AND CAROLINE HAS BEEN DOING A GREAT JOB COVERING HOW A LOT OF THE EQUITY ROCKET ACTIVITY AT THE START OF THIS YEAR IS AI DRIVEN. PLEASURE GUIDANCE RACE JUST THE -- THAT WE HAVE SEEN IN AI? TOM: WITH ALL THE PLANNING ACTIVITY THAT IS GOING ON AT THE END OF THE YEAR OF FISCAL YEAR 2024 AND 2025 WITH NEW PRODUCTS AND NEW CUSTOMERS AND GROWTH AND THIS IS GOING ON THROUGH THE WORLD, WE HAD GOOD NEWS TO REPORT AND WE WANTED TO MAKE SURE THERE WASN'T AN AND ADVERSITY -- INADVERTENT SELECTIVE DISCLOSURE INFORMATION SO WE WANTED TO MAKE SURE -- TO GIVE THIS RELEASE TO MAKE SURE -- CAROLINE: IT IS FASCINATING, C3 GENERATED AI SEARCH, YOU SAID THE MARKET FOR -- IS LARGE. WE HAVE VOLUNTEERS SAYING YOU WANTED TO TAKE THE WHOLE MARKET FOR GENERATIVE AI AND THAT IS ACTIVE IN SOME DEFENSE AREAS THAT YOU ARE. CAN THERE BE MULTIPLE PLAYERS? HOW ARE YOU FEELING ABOUT WHAT --COMPETITION? TOM: FOR SOME YEARS, FOR OVER A DECADE, WE HAVE BEEN TALKING ABOUT THIS EMERGING MARKET OR APPLYING ARTIFICIAL INTELLIGENCE TO ENTERPRISES TO IMPROVE THEIR BUSINESS OPERATIONS. AS WE POWER INTO 2023, THE WHOLE WORLD IS COMING AROUND TO SEE THIS IS A HUGE MARKET AND THERE IS NO COOPERATION THAT DOES NOT WANT TO TAKE ADVANTAGE OF IT -- THERE IS NO CORPORATION THAT DOES NOT WANT TO TAKE A -- ADVANTAGE OF IT.
THIS MARKET IS GROWING RAPIDLY AND I THINK THERE IS GOING TO BE AN OPPORTUNITY FOR MANY COMPANIES TO BE SUCCESSFUL IN THIS SPACE. CAROLINE: HOW ARE THEY USING YOUR PARTICULAR OFFERING? HOW IS WHAT YOU ARE BUILDING FOR THOSE COMPANIES PROVING DIFFERENT? TOM: WE USE AI TO MAKE ALL THESE ENTERPRISE APPLICATIONS THAT HAVE BEEN INSTALLED OVER THE LAST THREE DECADES, ERP, CRM MANUFACTURING SUPPLY CHAIN TO MAKE THEM PREDICTIVE SO WE CAN PREDICT HOW MANY PARTS WE NEED IN THE SUPPLY CHAIN SO WE CAN DELIVER PRODUCTS ON TIME. THE UNITED STATES AIR FORCE, WE USE IT TO PREDICT DEVICE OR SYSTEM FAILURE WEAPON SYSTEMS LIKE AIRCRAFT SO THEY HAVE INCREASED AVAILABILITY, PRODUCT DIRECTION -- DETECTION.
THESE ARE THE MOST COMMON APPLICATIONS OF ENTERPRISE AI. THERE IS NO CEO IN THE WORLD THAT IS NOT NOW TRYING TO FIGURE OUT HOW THIS WILL NOT, ON HIS OR HER LIST, TRY TO FIGURE OUT THESE TECHNOLOGIES TO ADVANCE THEIR MARKET POSITION. ED: ON APRIL 4, A KNOWN SHORT SELLER ALLEGED SERIOUS THE COUNT -- DISCLOSURE ISSUES WHEN IT COMES TO THREE -- C3.AI. WHAT IS YOUR RESPONSE? TOM: WE CONDUCTED AN INDEPENDENT INVESTIGATION AND DETERMINED IF THOSE -- AND DETERMINE THOSE ALLEGATIONS ARE BUNK. THE PUBLISHED THAT THIS MORNING AND IT HAS BEEN WELL THE PORT -- REPORTED THAT THE COMP -- ANOTHER COMPANY HAS -- IS UNDER INVESTIGATION OF THE DOJ.
WE EXPECT TO HAVE THE OPPORTUNITY TO COOPERATE WITH JUSTICE -- THE DEPARTMENT OF JUSTICE AND HOPEFULLY THEY WILL DO THEIR JOB AND IF THEY FIND THERE IS WRONGDOING, HOPEFULLY THESE PEOPLE WILL BE PROSECUTED TO THE FULL EXTENT OF THE LAW. ED: THANK YOU FOR THE UPDATE. I WENT TO THE AUDIENCE AND I SAID TOM SIEGEL IS COMING ON THE SHOW, WHAT DO YOU WANT TO KNOW? ARE THERE ANY GOVERNMENT OR PUBLIC SECTOR CONTRACTS THAT YOU HAVE TURNED DOWN FOR ETHICS REASONS WHEN IT RELATES TO AI? TOM: YES, THERE IS A GOVERNMENT, I WILL SAY WHICH ONE -- ED: YOU HAVE TO SAY WHICH ONE. TOM: A WESTERN GOVERNMENT. THEY HAVE ASKED US TO USE AI TO IDENTIFY EXTREMISTS IN THE POPULATION. WE DON'T WANT TO TOUCH THAT. ON A LESS CONTROVERSIAL NOTE, WE WERE ASKED SOME YEARS AGO TO BUILD AN AI ENABLED HR FOR THE ARMY. IT WOULD DETERMINE WHO TO
PROMOTE AND WHO TO ASSIGN. WE ELECTED NOT TO DO THAT BECAUSE WHAT WE ARE DOING IS PROPAGATING CULTURAL BIAS. WHAT NOT -- NO MATTER WHAT THE QUESTION IS, THE ANSWER IS A WHITE MALE AND THAT ANSWER WILL NOT FLY IN THE 21ST CENTURY. THERE ARE OTHER COMPANIES THAT WOULD SNAP AT THE OPPORTUNITY BUT WE WILL NOT DO THOSE THINGS. CAROLINE: YOU ARE SAYING YOU ARE SELF REGULATED.
I AM INTERESTED IN, WHETHER THE GUARDRAILS ARE BEING PUT IN PLACE WELL ENOUGH. WE HAD SOMEONE WHO IS WORKING WITH BOOZ ALLEN, THINKING ABOUT HOW WE COULD PUT IN THE -- THEY CAN PUT IN THE GUARD RAILS FOR THEMSELVES. TOM: YOU ARE RAISING AN IMPORTANT ISSUE.
THIS MATTER OF THE ETHICAL APPLICATION OF AI. IT IS IMPORTANT. THESE TECHNOLOGIES ARE POWERFUL. PRETTY SOON, IT WILL BE VIRTUALLY IMPOSSIBLE FOR ONE TO DETERMINE BETWEEN -- THE DIFFERENCE BETWEEN NEWS AND FAKE NEWS. THIS CALLS INTO THE QUESTION TO CONDUCT A FREE AND OPEN DEMOCRATIC SOCIETY SO THIS IS TROUBLING STUFF. I DON'T BELIEVE THAT IN THE LONG RUN, SELF-REGULATION WILL WORK. WE HAVE SEEN TOO MANY PRIVATE ENTERPRISES AND TOO MANY PUBLIC SECTOR ORGANIZATIONS THAT DO NOT ACT BENEFICIALLY. IT IS AN IMPORTANT ISSUE.
IT DOES NEED TO BE DISCUSSED OR THIS WILL GO TO HORRIBLE PLACES. ED: I WANT TO ASK ABOUT YOUR COSTS. THERE IS A LOT OF EMPHASIS ON CHIP DESIGN, FINDING THE MOST EFFICIENT PARK FORWARD TO POWER CLOUDS, THE ENERGY COST YOU HIND BUILDING LARGE LANGUAGE MODELS. HOW ARE YOU MAKING SURE THAT ALL THE WORK YOU'RE ARE DOING, YOU SAID YOU'RE BREAKING THE PRODUCT IN, YOU ARE NOT LETTING COSTS UNRAVEL AND GET OUT OF CONTROL? TOM: OUR COST TO OPERATING THESE LARGE LANGUAGE MODELS AND ENTERPRISE AI APPLICATIONS AND OUR CUSTOMERS COSTS -- CUSTOMER COSTS ARE PRIMARILY FROM THE VENDORS THAT PROVIDE THE CLOUD INFRASTRUCTURE, FROM COOL CLOUD AND AWS AND MICROSOFT AZURE. THESE GUYS WHO OPERATE THESE COMPANIES, AND THE COMPANIES BEHIND THEM LIKE NVIDIA, ARE SMART PEOPLE AND THEY ARE MAKING AMAZING BREAKTHROUGHS IN CHIP TECHNOLOGY AND ENERGY EFFICIENCY TECHNOLOGY AND I AM CONFIDENT WE WILL BE ABLE TO PROVIDE TO -- BEAST MASSIVE SCALE CONNOTATION ALL INFRASTRUCTURE STORAGES TO GOVERNMENT AND PRIVATE ENTERPRISES AT MORE THAN ACCESSIBLE -- THEN ACCEPTABLE COSTS. CAROLINE: THANK YOU FOR JOINING US TODAY.
HE IS THE C3.AI CEO. WE APPRECIATE YOUR CALMEST -- COMMENTS. GOOGLE IS ADDING TWO NEW FEATURES IN IMAGE SEARCH TO REDUCE THE SPREAD OF MISINFORMATION. THE NEW FEATURE IS CALLED ABOUT THIS IMAGE AND YOU WILL GET CONTEXT AND UNDERSTAND WHEN THE IMAGE OR SIMILAR ONES WERE FIRST INDEXED BY GOOGLE AND WHEN THEY APPEARED.
WE ARE TALKING AI BUT THIS TIME FROM A VENTURE PERSPECTIVE. HOW ARE YOU STARTING OUT YOUR INVESTMENT JOURNEY? GEORGE MATHEW, MANAGING DIRECTOR OF INSIDE PARTNERS WITH LENNY OF EXPERTISE IN THE FIELD OF AI AND ML -- WITH PLENTY OF EXPERTISE IN THE >> I THINK THE HYPE AROUND AI IS UNDER HEIGHT GIVEN THE IMPACT I THINK WILL HAVE. >> THE TOP OF MIND QUESTIONS FOR MANY CUSTOMERS IS HOW -- OR GET CRUSHED BY THIS AI.
>> IT WILL TAKE A ROUTE 4 REGULATORY FRAMEWORK TO COME INTO PLACE GIVEN THE LACK OF KNOWLEDGE OF PEOPLE IN WASHINGTON. >> IT WILL BE INCUMBENT ON COMPANIES THEMSELVES TO BE RESPONSIBLE ON HOW TO TAKE AVENGE OF THIS TECHNOLOGY. >> WE TRAIN OUR MODELS TO UNDERSTAND WHAT IS THE OPERATION OF THE WEB THAT COOPERATES THE BACK OF THE OPERATION. >> WE ARE SEEING A LOT OF AI TOURISTS PRETENDING TO BE AI NATIVES. >> AI IS SOMETHING THAT WE KNOW A LOT ABOUT.
OUR INDUSTRY IS NO STRANGER TO IT. >> ALMOST ALL OF US EXPERIENCE THE BEAUTIFUL -- BEAUTY OF GENERATIVE AI. CAROLINE: SOME OF OUR GUESTS AND WHAT THEY HAVE TO SAY ABOUT THE AI LANDSCAPE. WE HAVE RBC -- ARE VC SPOTLIGHT MEMBER, GEORGE MATHEW. YOU ARE ON -- FINDING THE NEW BIT --BET SIDE OF THE CONVERSATION. WHAT DO YOU MAKE ABOUT THE HYPE
OF AI? GEORGE: WHEN YOU THINK ABOUT WHAT IS GOING ON IN AI, IT IS CLEAR THAT THERE IS A FAIR AMOUNT OF HYPE. WHEN YOU LOOK AT THIS DOWN THE LINE 10 YEARS FROM NOW, YOU WERE REALIZE THAT INCREDIBLE THINGS ARE HAPPENING NOW AS WE SPEAK IN TERMS OF BUILDING THIS NEXT GENERATION OF SOFTWARE AND THIS IS WHERE INSIGHT HAS BEEN FOCUSED ON IN TERMS OF HELPING GUIDE MANY GREAT FOUNDERS IN CREATING SOFTWARE COMPANIES. CAROLINE: DO THE GUIDANCE BECAUSE YES YOU ARE THERE WITH HER AI AND ML HAT ON AND I AM SURE YOU ARE THINKING ABOUT OTHER COMPANIES BUT I ALSO THINK ABOUT THE COMMERCE COMPANIES YOU HAVE, THE COMPANIES THAT ARE BEING DISRUPTED BY ARTIFICIAL INTELLIGENCE. HOW MUCH DO YOU HAVE TO GUIDE THOSE COMPANIES TO BECOME AI NATIVE? >> EVERY COMPANY HAS THE OPPORTUNITY TO BECOME AI -- AN AI COMPANY. MANY COMPANIES HAVE CREDIBLE
AMOUNTS OF PRIVATE DATA BUT WHAT IS THAT OPPORTUNITY WHEN YOU LOOK AT THE MARKET FOR BUILDING AI COMPANIES OUT SCALE IN THE FUTURE, IT TURNS OUT IT IS PRIVATE DATA. WHEN WE WORK WITH MANY OF OUR PORTFOLIO COMPANIES, WE HELP THEM UNDERSTAND THE USE OF THE DATA TO BUILD ANALYTICAL AND GENERATIVE MODELS AT SCALE AND BE IT WILL -- AND BE ABLE TO ASK -- TO SUPPORT THE SCALE OF THEIR EXISTING THIS IS. CAROLINE: IT GOES BACK TO THE CONVERSATION AGAIN ABOUT PERKED -- ABOUT PROPRIETARY DATA. ED: WE HAD SOMEONE ON THE SHOW AND HE MADE THE CLAIM THAT 90% OF THE COMPANIES THAT YOU GUYS PUT MONEY INTO AS AN INDUSTRY, WILL NOT MAKE IT. I WONDER WHAT THE STRATEGY IS, WHETHER YOU HAVE TO HAVE A BROADER PORTFOLIO OF COMPANIES TO MAKE SURE THAT IN A CROWDED FIELD, YOU FIND THE SHINING STAR. GEORGE: WHEN YOU LOOK AT THIS MARKET, THERE ARE MANY COMPANIES THAT ARE GOING TO STRUGGLE IN THE TRANSITION TO REALLY DELIVER AI SOLUTIONS AT SCALE.
WHAT WE AT INSIDE, WE FOCUS ON THE BUSINESSES THAT UNDERSTAND SOME THINGS WELL. ONE IS THE ABILITY TO HAVE PRIVATE DATA TO THEM TO BUILD AI PRODUCTS. TWO IS TO LOOK AT USER AND -- EXPERIENCES.
THREE IS TO HAVE A WORKFLOW THAT FITS INTO THE REST OF THE WAY THE SOFTWARE WORKS INSIDE THEIR INDUSTRY. WHEN YOU FIND THE CONFIRMATION -- THE COMBINATION, YOU HAVE AN INTERESTING BUSINESS. IF YOU LOOK AT WHERE JASPER IS, AS A BUSINESS, THEY COULD BUILD ANNEXES FOR CONTENT MONITORS TO DRIVE A SCALE TO PRODUCE CONTENT AT A SPEED THAT IS 10 TIMES GREATER THEN WHAT YOU HAVE SEEN BEFORE. THAT IS AN EXAMPLE OF A BUSINESS THAT CAN TAKE THE COMBINATION OF THINGS I MENTIONED AND BUILD AI AT SCALE.
ED: WORK IS INSIGHT SIT ON THE DEBATE OF REGULATION -- WHERE DOES INSIGHT SIT ON THE DEBATE OF REGULATION? GEORGE: WE DEFINITELY BELIEVE THAT THERE IS A NEED TO POSSIBLY REGULATE THE INDUSTRY, PARTICULARLY THAT THERE ARE MANY CHANGES. WE FOCUS ON HELPING OUR FOUNDERS ACHIEVE THE SCALE OF THEIR BUSINESSES AND AS WE THINK THROUGH THE OPPORTUNITIES FROM AN AI STANDPOINT, HOW CAN THEY BUILD COMPETITIVE MOST -- MOLDS OVER TIME --MODES OVER TIME? CAROLINE: WHEN YOU LOOK AT YOUR PREVIOUS SUCCESSES, CHEGGE, ALIBABI, AND ONE PERSON IS WORRIED ABOUT CHINA GROWING AI OR -- RATHER THAN THE ONES GOING HERE. HOW DO YOU THINK ABOUT THESE SHOULD -- THESE TWO ECOSYSTEMS OF OFFING -- ECOSYSTEMS EVOLVING? GEORGE: THERE IS TREMENDOUS ADVANTAGES FOR U.S. COMPANIES. WHEN YOU THINK ABOUT WHAT COMES
OUT OF AI OR A GENERATIVE MODEL, IT IS THE ABILITY TO FEEL REINFORCEMENT LEARNING AND THE FEEDBACK LOOP, WHETHER IT THESE -- BE MACHINES OR HUMANS ARE WORKING TOGETHER, IT IMPROVES MODELS OVER TIME. WHEN YOU LOOK AT TALK TERRIEN -- WILL TERRIEN REGIMES -- TALK TERRIEN -- TALK TERRIEN IS --TO LTARIAN REGIMES, -- ED: GEORGE MATHEW, MANAGING DIRECTOR AT INSIGHT PARTNERS. THANK YOU FOR YOUR TIME. VICE VALLEY -- FILING FOR BANKING PROTECTION AND SELLING ITSELF TO CREDIT DETAILERS. THIS IS COMING UP NEXT. THIS IS BLOOMBERG. ED: --CAROLINE: THE FRENCH PRESIDENT IS PITCHING FRANCE AS A HUB FOR EB --EVS TO ELON MUSK. LET'S TAKE A LOOK AT SHARES OF RECRUITING --RAKUTEN.
WILTSHIRE SAYS IT IS IN THE FINAL STAGES TO RAISE MORE MONEY, 2 BILLION IN SHARES. LET'S HAVE A LOOK AT AI AS CHATGPT MISTOOK JAPAN'S CHIEF ADVISOR -- IT CAME BACK WITH THE WRONG ANSWER. HE HAS BEEN THE ADVOCATE FOR JR BUT WARNED OUR SIDE OF CAUTION. ED: THAT IS A GOOD ONE.
VICE, THE ONCE DARLING DIGITAL MEDIA IS FILING FOR BANKRUPTCY PROTECTION IN NEW YORK. OUR REPORTER HAS THE DETAILS FROM NEW YORK CITY. WHAT I DON'T GET ABOUT VICE IS WHERE IT WENT WRONG. IS IT A VIDEO PROBLEM? IS IT A PRINCE PROBLEM? -- PRINT PROBLEM? >> THIS IS THE BIGGER STORY OF DIGITAL MEDIA. THERE IS REAL QUESTIONS OF WHETHER MENTAL -- VENTURE CAPITAL MONEY -- FUNDING WAS THE REAL MODEL. A LOT OF DIGITAL MEDIA COMPANIES INCLUDING VICE STAKE THEIR FUTURE ON FACEBOOK AND TRYING TO DRIVE TRAFFIC THROUGH SOCIAL MEDIA. WHAT WE HAVE SEEN OVER THE LAST
COUPLE YEARS IS THAT THE BIG TECH COMPANIES ARE THE ONES GETTING THE BULK OF THE ADVERTISING DOLLARS. NOT THE DIGITAL PUBLISHERS. VICE WAS SEEN AS A ROCKETSHIP. YOU THINK ABOUT SIX YEARS AGO, THIS WAS THE COMPANY THAT WAS VALUED AT $5.7 BILLION. IN B'S BIG RECEIPT FILINGS, WE
ARE SEEING CREDITORS HAVE OFFERED TO BUY THE COMPANY FOR $225 MILLION INCLUDING LIABILITIES. IT IS A STEADY FALL FROM GRACE. CAROLINE: WHAT IS AMAZING TO ME THROUGH YOUR REPORTING IS THAT IT IS NOT JUST VICE MEDIA, THERE ARE OTHER AREAS. THIS IS AN INDUSTRY WIDE PROBLEM. BUZZFEED. IS THERE MORE PAIN TO COME? >> YES, WHAT WE HAVE SEEN WITH THE RECESSION OR FEARS OF RECESSION, ADVERTISERS ARE PULLING BACK THEIR SPENDING AND A LOT OF THESE DIGITAL MEDIA COMPANIES THAT ARE ALREADY HAVING HARD TIME MAKING A PROFIT ARE SEEING ADVERTISING REVENUE DECLINE. THIS IS NOT A PROBLEM SPECIFIC
TO VICE. THIS IS AN INDUSTRYWIDE PROBLEM BUT VICE WAS A DRAWING OF THE MEDIA INDUSTRY AND THEY RAISE MONEY FOR MEDIA COMPANIES LIKE DISNEY AND IT HAS BEEN A REAL RECKONING. CAROLINE: GERRY SMITH KEEPING ON THE BEACH WHICH IS A PAIN -- PAINFUL ONE. ED: ONE DAY DOWN.
2023-05-20 14:18
Show Video
Other news