'Bloomberg Technology' Full Show (05/08/2023)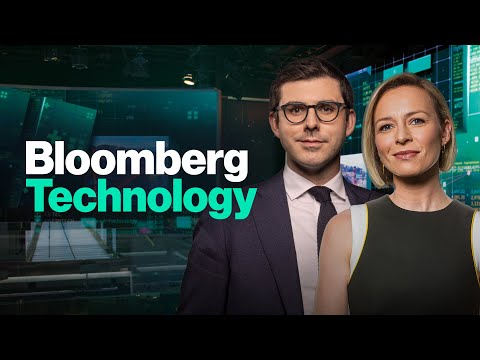 Show Video
ANNOUNCER: FROM THE HEART OF WHERE MONEY AND POWER COLLIDE IN SILICON VALLEY, THIS IS BLOOMBERG TECHNOLOGY WITH CAROLINE HYDE AND ED LUDLOW. CAROLINE: I'M CAROLINE HYDE AT BLOOMBERG WORLD HEADQUARTERS IN NEW YORK. ED: I'M ED LUDLOW IN SAN FRANCISCO CAROLINE:.
THIS IS BLOOMBERG TECHNOLOGY. WE'VE GOT THE LATEST ON THE BANKING SYSTEM IN THE STATE OF FUNDING, FROM FIAT VENTURES AND COAST ANOVA ED: VENTURES. COINBASE WEIGHING THE UNITED ARAB EMIRATES FOR ITS HUB. WE TALKED TO BRIAN ARMSTRONG ON WHAT'S CAROLINE: DRIVING THAT DECISION. AND THE LATEST ON META--- THE COMPANY MAY END NEWS CONTENT ON FACEBOOK AND INSTAGRAM IN CANADA. AS WE DWELL ON THAT STORY AROUND A PUBLICLY TRADED COMPANY, LET'S GO BROADLY ACROSS THE INDICES.
SOME CAUTION IN TODAY'S TRADING. TODAY, WE PULL BACK A LITTLE BIT , BASICALLY FLAT ON THE DAY, COMING OFF OF OUR LOWS. SEEING SOME TREASURE ON THE BOND MARKET, NOT MORE FOCUSED ON THE FED BUT FOCUSED ON SUPPLY, ON CORPORATE BONDS BEING SOLD AND A WHOLE HAVE TO THEM. WE ARE UP BY FIVE BASIS POINTS AS WE SEE SUPPLY PRESSURE IN THE TWO YEAR YIELD CREEPING UP TO 3.96%. EVEN THOUGH WE SEE THIS CAUTIOUS TRADING, VOLATILITY IS LOW. THAT'S HAPPENING IN THE WORLD OF CRYPTO -- WE'VE SEEN VOLATILITY THERE.
WE ARE GOING TO DIG IN TWO STORIES AROUND BINANCE AND ABILITIES TO TRADE THE OG IN THE CRYPTO SPACE. NEW MEME COINS COMING ON TO THAT ECOSYSTEM. ED: TWO HALTS IN A 24 HOUR TIME FRAME ON BINANCE. THIS PENDING BITCOIN TRANSACTIONS, YOU SEE CRYPTO-RELATED STOCKS IN THE EQUITY SPACE MOVING TO THE DOWNSIDE, CLOSELY LINKED TO THAT STORY. THERE IS A LOT OF FEEL-GOOD IN CYBERSPACE AFTER ITS PRELIMINARY RESULTS CAME IN FAR ABOVE EXPECTATIONS. YOU SEE ENERGY IN THE CYBERSECURITY SPACE AND THAT'S WHY REGIONAL BANKS, WE SEE THE REBOUND IN PACWEST, FOLLOWING ON FROM WHAT WE SAW FRIDAY. WHAT IS THE RATIONALE --
THERE'S BEEN A LOT OF TALK ABOUT ITS OPERATIONAL HEALTH AND I REMIND MYSELF THIS PROGRAM, WHEN IT WAS FOUNDED IN 1999, IT WAS WITH THE REMIT TO SERVE VENTURE-BACKED COMPANIES. REALLY IMPORTANT FOR OUR AUDIENCE BECAUSE SOME OF THEM HAVE A BANKING SERVICE EVEN WITH THESE REGIONAL BANKS. CAROLINE: IT'S IMPORTANT TO THINK ABOUT THE MORE BROAD RISK-TAKING PEOPLE DO AND DON'T WANT TO DO IS WE ARE SLIGHTLY CAUTIOUS AROUND THE ULTIMATE SAFETY OF THE BANKING SYSTEM. LET'S TALK ABOUT THE BANKING SYSTEM WITH SONALI BASAK. IT FEELS LIKE THEY HAVE DIALED BACK BUT ANY FUNDAMENTAL REASON? SONALI: THESE STOCKS HAVE SOLD OFF DRAMATICALLY. IF YOU LOOK AT FRIDAY EVENING, WE HAD A LOT OF TENUOUS NEWS, FITCH PLACING PAC WEST ON A NEGATIVE BASIS LOSS.
IT IS NOT BECAUSE OF THE BOND HOLDINGS THAT HURT SO MANY OF THESE BANKS. THE REASON THEY PUT THEM ON A NEGATIVE WATCH AS THEY ARE WORRIED ABOUT THIS STRATEGIC DIRECTION MOVING FORWARD. THERE WERE STORIES ABOUT POTENTIAL STRATEGIC ASSET SALES. WHAT IS THE BUSINESS MODEL OF
PACWEST MOVING FORWARD? TO ED'S POINT, A FEW OF THESE BANKS STILL UNDER PRESSURE, BEYOND FIRST REPUBLIC, PACWEST AND WESTERN ALLIANCE HAVE BEEN AMONG THE WORST PERFORMERS. A LOT OF BANKS BASED OUT WEST. WHAT IS IT ABOUT THESE FIRMS THAT BRING THESE DEPOSIT BASES AND THE RISKS TIED TO LENDING THAT HAVE INVESTORS SPOOKED? ED: IF THERE IS ANYTHING THE MARKET IS CHEERING, IT SEEMS TO BE A DIVIDEND CUT. SONALI: TYPICALLY WHEN YOU SEE A DIVIDEND CUT, YOU DON'T SEE INVESTORS REACT IN POSITIVELY. BUT IN THIS INSTANCE, THE REASON THERE MIGHT BE RELIEF'S INVESTORS ARE LOOKING TO PAC WEST TO DO EVERYTHING IT CAN TO KEEP ITS CAPITAL BASE STRONG.
IT DOESN'T NEED TO BE THE CASE THESE BANKS FALL INTO DEEPER AND DEEPER CONCERN AFTER WE HAVE SEEN SUCH BIG ISSUES ALREADY. THERE ARE LONGER-TERM WORRIES AND YOU SEE IT REFLECTED IN THE BOND PRICES OF WESTERN ALLIANCE AND PACWEST WHICH HAVE THEIR BONDS TRADING AT 60 OR $.40 ON THE DOLLAR. WHEN I TALK TO INVESTORS ON THE SIDELINES, THERE IS A HESITANCY TO GET IN.
UNTIL SOME OF THESE EXISTENTIAL QUESTIONS ARE CLEARED UP. ED: LET'S RING IN FIAT VENTURES MANAGING PARTNER, MARCUS FERNANDEZ. WHAT IS UNIQUELY RELEVANT TO THE VC COMMUNITY THAT YOU ARE A PART OF AND VENTURE BANK STARTUPS IN THIS SCENARIO? WHY ARE YOU PAYING SUCH CLOSE ATTENTION? >> BANKS LIKE SILICON VALLEY BANK AND PACWEST CATERED TOWARD THE VENTURE COMMUNITY AND START UP COMMUNITY AS A WHOLE. IT'S NOT JUST THE DEPOSITS THEY HOLD BUT VENTURE DEBT SOLUTIONS THAT HELP THEM EXPAND OUT THE RUNWAYS. FOR THOSE FOUNDERS IN PARTICULAR, ITS LOANS THAT HELP THEM DO THINGS LIKE PURCHASE HOMES WHEN A LOT OF THEIR VALUE IS TIED UP IN PRIVATE EQUITY.
WE PAY BIG ATTENTION AND WORK CLOSELY WITH OUR FOUNDERS TO HELP THEM SEEK ALTERNATIVES AS MARKETS CONTINUE TO BE MORE VOLATILE. ED: THIS IS THE GUEST TODAY JUMP IN PACWEST ON RECORD. BUT I DON'T THINK YOU LYING AWAKE AT NIGHT THINKING ABOUT THAT. WHAT IS THE ONGOING CONCERNS FOR VCS LIKE YOU AND YOUR PORTFOLIO? >> THE NEWS BROKE ON A THURSDAY AND EVEN GOING INTO THAT WEEKEND WE DID NOT HAVE CERTAINTY. THE FED DID A GOOD JOB BY COMING OUT FIRST THING MONDAY MORNING AND MAKING SURE THEIR CERTAINTY AROUND THE DEPOSITS AS WELL AS A SUITOR. IT DID HELP US SLEEP BETTER AT NIGHT AND FOR A LOT OF STARTUPS WE HAVE BEEN WORKING WITH, WE HAVE BEEN HELPING THEM SEEK ALTERNATIVES AS THIS CONTINUES TO UNFOLD. THE SHORT ANSWER IS WE HAVE NOT
LOST MUCH SLEEP. THERE ARE PHENOMENAL PEOPLE AT PACWEST BANKS AROUND THE WORLD AS WELL AS SILICON VALLEY BANK'S, SO WE WANT TO MAKE SURE WE GET TO OUR PARTNERS IN THOSE BANKS AS WELL. ED: IF YOU ARE A STARTUP FOUNDER OR VC, YOU ARE UNIQUELY NOT LIQUID. THINK ABOUT YOUR NET WORTH TIED UP IN THE VALUATION OF YOUR PRIVATE COMPANY.
THE OTHER THING WE HAVE LEARNED IS YOU HAVE TO DIVERSIFY AND MODERNIZE. CAROLINE: AND MAY BE START TAPPING FINTECHS, ONES THAT DON'T HAVE A BANKING LICENSE BUT HAVE -- THIS IS WHERE YOUR EXPERIENCE COMES INTO PLAY. YOU ARE SOMEONE WHO HAS WORKED AT OTHER FINTECHS, SOPHIA AND TELL US ABOUT FINTECH, WHETHER THIS IS A MOMENT FOR IT TO OUTPERFORM OR WHETHER THERE IS MORE WORRY ABOUT NEW ENTRANTS. MARCOS: I HATE TO SAY MY GLASS IS ALWAYS HALF-FULL BUT ONE OF THE EARLY WINNERS IS FINTECHS.
OTHERS LIKE MERCURY BANK HAVE SEEN A LOT OF INFLUX FOR TWO BIG REASONS. THEY BUILT TECH STOCK ON TOP OF LEGACY INFRASTRUCTURE WHICH HELPS THEM ON BOARD AND OPEN UP ACCOUNTS WERE EASILY. THEY WORK WITH MULTIPLE FINANCIAL INSTITUTIONS AND PARTNERS. NOT ONLY DOES THAT ALLOW FOR THEM TO SEE MORE DIVERSITY BUT IT ALLOWS THEM TO EXTEND THE PROTECTIONS THAT FALL WITHIN THAT FOR THEIR CONSUMERS. WHILE A LOT OF COMPANIES AND INDIVIDUALS HAVE GONE BACK TOWARD THESE PILLAR BANKS DURING THESE UNCERTAIN TIMES, IT IS -- IT HAS EXPOSED A LOT OF INEFFICIENCIES BEHIND THESE INSTITUTIONS THAT RELY ON INDIVIDUALS TIME AND PROCESSES TO OPEN UP ACCOUNTS. THIS IS AN ISSUE AND INSTANCE OF WHY FINTECH AND DIGITIZATION AROUND TRADITIONAL SERVICES IS IMPORTANT. CAROLINE:
WHAT DO YOU WANT TO SEE BUILT THIS MOMENT WHEN YOU ARE FOCUSED ON FINTECH AND BACKING NEW STARTUPS? WHAT IS THE PROBLEM YOU WANT MOST SORDID IN THE MOMENT? MARCOS: THE FIRST WAVE OF FINANCIAL TECHNOLOGY INNOVATION, PEOPLE FOCUSED ON DIRECT TO CONSUMER BUSINESSES. THE NEXT WAVE IS MUCH MORE EMBEDDED. IN SOME CASES, YOU WON'T KNOW THERE IS A FINTECH AT PLAY WITH THESE TRADITIONAL INSTITUTIONS YOU ARE BRINGING YOUR MONEY AND DEPOSITS TO. THAT IS IMPORTANT BECAUSE OVER TIME, EVERY COMPANY UNDER THE SUN HAS SOME SORT OF FINANCIAL ASPECT TO THEIR BUSINESS.
THOSE ARE THE PICKS AND SHOVELS AND INFRASTRUCTURE THAT ALLOW LARGE FINANCIAL FIRMS TO BECOME MORE EFFICIENT AND THOSE IN ADJACENT INDUSTRIES LIKE HEALTH CARE. THAT IS WHAT GETS US EXCITED. CAROLINE: WHEN I HEAR ABOUT PICKS AND SHOVELS, WE ARE TALKING ABOUT THE MINING EDGE OF CRYPTO. ON A DAY WHEN WE KEEP AN EYE ON WHAT IS HAPPENING IN CRYPTO, THERE IS THE READ ACROSS WITH THE RIPPLE FOR A WHILE. ED: IF YOU ARE GOING TO TALK ABOUT THAT, THE WANT FOR CENTRALIZED SYSTEMS, THREAD THOSE TOGETHER. WHEN YOU ARE LOOKING AT WHAT IS HAPPENING IN THE BANKING SECTOR, THE HYPE AND BOOM WITH WHAT HAPPENED AROUND CRYPTO, DO YOU HAVE THE SAME SYSTEMIC CONCERNS THAT APPLY TO BOTH? MARCOS: IN SOME CASES, YOU SEE A LOT OF CORRELATION BETWEEN THE TWO. INDIVIDUALS GET EXCITED ABOUT
THE POTENTIAL OF THE TECHNOLOGY BUT IT TAKES TIME FOR THAT TO BECOME SOMETHING WE CAN ADOPT OVER A LARGE SCALE. A LOT OF NEO-BANKS CAME IN AND GOT PEOPLE EXCITED BUT DURING THIS MARKET VOLATILITY, WE ARE SEEING THEM GOING BACK TO THESE TRADITIONAL BANKS. SAME WITH CRYPTO. THE IDEA OF DECENTRALIZED SYSTEMS HAS A TON OF USE CASES BUT IT TAKES TIME TO BUILD THE UNDERLYING INFRASTRUCTURE ADDED A SCALE WHERE MILLIONS AND HUNDREDS OF MILLIONS OF GLOBAL INDIVIDUALS CAN TAKE ADVANTAGE OF THAT. THERE'S CORRELATIONS BEHIND THE TWO BUT WHAT I WOULD SAY IS, NOT TO USE A SPORTS METAPHOR BUT WE ARE NOT IN THE EARLY INNINGS. I DON'T KNOW IF WE HAVE STARTED
THE GAME YET. FOR BOTH FINTECH AND CRYPTOCURRENCIES. THERE'S SO MUCH POTENTIAL AND WE ARE SEEING PEOPLE CAN PUT THE FUNDAMENTALS BEHIND IT. BUILDING OUT THE BUSINESSES THAT WILL HELP US SCALE TO THIS HUNDREDS OF MILLIONS OF CONSUMERS BOTH IN THE U.S. AND GLOBAL MARKETS. CAROLINE: THAT LEADS US SMOOTHLY ONTO OUR NEXT CONVERSATION.
GREAT TO HAVE SOME TIME WITH YOU. ED: WE ARE GOING TO KEEP THE CRYPTO CONVERSATION GOING. COMING UP, WE WILL HEAR FROM COINBASE CEO BRIAN ARMSTRONG AND WHEN THE COMPANY IS LOOKING TO ESTABLISH ITS INTERNATIONAL HUB. I WANT TO CHECK AND IT REALLY
QUICK ON BITCOIN AND WHERE WE ARE TRADING RIGHT NOW. WHAT WE SAW IS THIS FALL FURTHER AWAY FROM 30,000 U.S. DOLLARS, WE HAVE FALLEN BELOW THE 50 DAY MOVING AVERAGE. THE STORY OF THE LAST 24 HOURS WAS BINANCE HALTING MORE THAN ONCE, TRANSACTIONS RELATING TO BITCOIN.
THOSE TRANSACTIONS HAVE STARTED UP AGAIN. THERE WERE HIGH VOLUMES INTO ISSUES ON THE BLOCKCHAIN THAT IMPACTED THE BIGGEST TOKEN. THIS IS BLOOMBERG. ♪ ED: CRYPTO EXCHANGE COINBASE IS WEIGHING UNITED ARAB EMIRATES FOR ITS INTERNATIONAL HUB. CEO BRIAN ARMSTRONG SAYS THE UAE IS LEADING THE WAY REGIONALLY IN CRYPTO. HE SPOKE TO BLOOMBERG AT THE DUBAI FINTECH SUMMIT EARLIER.
BRIAN: OUR MISSION IS TO INCREASE ECONOMIC TRADING IN THE WORLD. THAT MEANS WE NEED TO DO THAT IN MANY COUNTRIES. WE STARTED IN THE U.S. AND TOOK A COMPLIANCE-FOCUSED APPROACH AND BECAME A LIFTED COMPANY THERE. BUT WE HAVE INCREASINGLY EXPANDED INTO OTHER MAJOR MARKETS AROUND THE WORLD.
WE ARE LOOKING FOR A HOME TO SET UP AN INTERNATIONAL HUB THAT COULD SERVE THE LONG TAIL OF COUNTRIES IN THE WORLD, THE MIDDLE EAST, AFRICA, PARTS OF ASIA. FROM THAT POINT, THE UAE IS VERY ATTRACTIVE. THEY ARE THE FIRST COUNTRY IN THE WORLD I'M AWARE OF THAT CREATED A DEDICATED REGULATOR FOR CRYPTO. THEY PUBLISHED RULEBOOK AND ITS PROTECTING ITS CONSUMERS.
I WOULD SAY THEY ARE HEADED WHERE THE U.S. IS. THE EU HAS PUBLISHED COMP OR HINTS OF LEGISLATION IN THE U.K. IS ON THEIR WAY BUT THE UAE, THEIR APPROACH HAS BEEN MORE FORWARD THINKING THAN THE U.S.. >> WE SPOKE TO YOUR CFO, SORT OF DIGGING AROUND FOR NEWS AND I THOUGHT WHAT IS THIS? IS THIS AN ARMAGEDDON MOMENT FOR COINBASE IN THE UNITED STATES OF AMERICA? BRIAN: I THINK THIS MOMENT IS AN OPPORTUNITY TO GET SOME REGULATORY CLARITY IN THE UNITED STATES AND WE ARE HAPPY TO DO THAT. IT'S A GREAT ROLE FOR US TO PLAY IN THE INDUSTRY AND AMERICA. >> YOU ARE GOING HEAD TO HEAD WITH THE SEC. BRIAN:
WE DON'T RELISH THE OPPORTUNITY TO BE A LITIGATION WITH ONE OF OUR REGULARS. WE HAVE TRIED TO BE PROACTIVE WHEN THERE WASN'T CLARITY BUT IF THERE IS NO CLEAR RULEBOOK, WE HAVE CREATED OUR OWN BEST PRACTICES TO EVALUATE OVER A THOUSAND ASSETS AND REJECTED MANY OF THEM. THERE HAS BEEN NO CLEAR RULEBOOK. IF WE RECEIVE A WELLS NOTICE, WE HAVE A DUTY TO PUSH BACK AND SEE A CASELAW THAT WILL BRING CLARITY TO THE U.S.
>> I'VE FIDDLED AROUND WITH THIS QUESTION FOR ABOUT TWO HOURS. FTC, CFTC, WHAT'S THE QUESTION YOU ASK A CFO MUST RECORD THE QUESTION -- ARE THESE REGULATORS BRIAN: FIT TO THE PURPOSE? CRYPTO IS MANY THINGS. CRYPTO HAS COMMODITIES. WE THINK THERE SHOULD BE A ROBUST, HEALTHY MARKET FOR THAT. THERE'S ALSO STABLECOINS AND THERE IS WORK WITH AND FTS. CRYPTO'S GOING TO HAVE A NUMBER OF DIFFERENT REGULATORS AND IS PROBABLY GOING TO NEED NEW REGULATION TO PASS IN THE U.S.
THERE IS BROAD BIPARTISAN SUPPORT IN CONGRESS WITHOUT ACTUALLY HAPPENING. >> CAN YOU SEE BEING GONE FROM THE U.S.? BRIAN: WE HAVE A CHOICE OF WHERE TO INVEST ARE DOLLARS THAT WE ARE NOT GOING TO LEAVE THE U.S. THE GOOD THING IS THERE IS RULE OF LAW AND WE DO REACH THE RIGHT OUTCOME EVENTUALLY. ED: THE COINBASE CEO BRIAN ARMSTRONG WITH MANUS CRANNY.
CAROLINE: LET'S STICK TO CRYPTO A LITTLE MORE. YOU REFERENCE THE BINANCE SITUATION AND HOW IT HAS RESTARTED WITHDRAWS OF BITCOIN ITSELF. THE SUSPENSION AND WAIT ON THE CRYPTOCURRENCY AND MARKET, WE CAN GO TO KAILEY LEINZ TO DISCUSS ONE OF THE NEW MEME COINS -- WHAT'S THE ORIGINAL OF THE CRYPTO SEER, BEFORE WE ASSOCIATE AND FTS AND MEME COINS WITH A THEORY HIM. WHY ARE WE ASSOCIATING IT WITH BITCOIN? >> YOU CAN TRACE IT BACK TO THE ORDINALS PROTOCOL WHICH ALLOWED NON-FUNGIBLE TOKENS AND MEME COINS TO BE MINTED ON THE BITCOIN NETWORK WHICH PRIMARILY, THEY WERE BASED ON ETHEREUM. THE FACT THEY HAVE COME TO BE PART OF THIS ECOSYSTEM HAS MEANT IT IS MORE CONGESTED AND AS A RESULT, FEES HAVE GONE HIGHER AND FINANCE SAYS THAT'S WHAT THE PROBLEM WAS. THIS WAS NOT, AS WAS SPECULATED EARLIER, ABOUT PEOPLE PULLING MONEY FROM THEIR EXCHANGE, THIS WAS A CONGESTION PROBLEM. AS A RESULT, TO ADDRESS THIS,
THEY HAVE RAISED FEES TO MAKE SURE THOSE PENDING TRANSACTIONS WILL BE MINED BY BITCOIN MINERS. BUT THAT IS WHAT IT COMES DOWN TO. THE CEO OF BINANCE SAYING SOME OF THOSE FEES ARE UP 18 TIMES AS WE'VE SEEN MORE ACTIVITY TAKING PLACE ON THIS BLOCKCHAIN. ED: THE DATA POINT THAT CAUGHT MY EYE IS THE $5 BILLION WORTH OF TRANSACTIONS HAPPENING FROM A VOLUME PERSPECTIVE, IT MAKES YOU REALIZE BITCOIN IS EVERYTHING FROM A VOLUME PERSPECTIVE. THE VOLUME IN TRANSACTIONS TRYING TO RAM THROUGH THE CAUSE OF ALL OF THIS. KAILEY:
THAT IS EXACTLY RIGHT. A CONGESTION PROBLEM. BUT YOU ARE SPEAKING TO THE VOLUME FINANCE IS SEEING HERE. THAT'S WHY THIS IS SO CRITICAL IN TERMS OF DRIVING SENTIMENT BECAUSE IT IS THE LARGEST IN THE WORLD, ESPECIALLY AFTER THE COLLAPSE OF FTX. PEOPLE LOOK TO BINANCE AS A BELLWETHER FOR WHAT'S HAPPENING IN THE WIDER SYSTEM. THE OUT OF ACTIVITY WHEN THEY SEE DISRUPTIONS IS WHY YOU START TO SEE MARKET PARTICIPANTS GETTING CONCERN.
IT'S A GREAT POINT WHEN WE ARE TALKING ABOUT THE BROADER CRYPTO ECOSYSTEM, BITCOIN IS NOT THE MONOLITH BUT THE DOMINANT CRYPTOCURRENCY IN THIS ECOSYSTEM. MAY BE THESE MEME COINS ARE A DISTRACTION AT THE DAY. CAROLINE: BEFORE WE DIVE INTO THE WORLD OF PEPE AND OTHER EXUBERANT RISING COINS, TALK TO US ABOUT THE INTERNATIONAL FOCUS. WE HAD ANXIETY AROUND BINANCE. WHAT MORE ABOUT GLOBAL INTERACTION IN CRYPTO AT THE MOMENT. IN SOME PARTS OF ASIA -- WHAT HAPPENS IN CHINA? IT STILL THINKING ABOUT HOW CHINA IS INTERACTING WITH CRYPTO MORE BROADLY. KAILEY: ESPECIALLY AS CHINA IS SEEKING TO BUILD UP HONG KONG AS ANOTHER CENTER FOR THIS ACTIVITY .
IT COMES DOWN TO DIFFERENCES IN THE REGULATORY ENVIRONMENT. BINANCE U.S. IS SUPPOSED TO OPERATE INDEPENDENTLY IN ITS OWN SILO BUT THE CFTC SUED BINANCE FOR VIOLATING U.S. DERIVATIVES. IT HAS BEEN UNDER A LOT OF REGULATORY SCRUTINY AND THE SAME GOES FOR OTHER PLAYERS.
WE'VE HEARD HOW COINBASE WANTS TO HAVE A WIDER FOOTPRINT BECAUSE AT THE END OF THE DAY, WHAT ACTIVITIES PEOPLE CAN ENGAGE IN TO DIFFER COUNTRY BY COUNTRY. THAT'S A HUGE FACTOR AND I WOULD NOTE PART OF THIS REGULATORY LANDSCAPE, WHAT HAS HAPPENED WITH THE BANKS IN THE U.S. IS WHEN THE LIQUIDITY PICTURE COMES INTO THE CONVERSATION, I'VE HAD A LOT OF GUEST ON BLOOMBERG CRYPTO TALK ABOUT HOW LIQUIDITY IS SO THIN AND THAT EXACERBATES IN THE PRICE MOVES TO THE UPSIDE. BUT ALSO TO THE DOWNSIDE WHICH WE ARE SEEING PLAY OUT IN BROAD-BASED SELLING IN CRYPTO TODAY. ED: KAILEY LEINZ IN WASHINGTON DC. THANK YOU VERY MUCH. BAIDU, KNOWN FOR ITS SMART HOME DEVICES IS ADDING A NEW PRODUCT TO ITS AI OPERATED DEVICES AND ENTERING A ALREADY CROWDED ARENA. WE ARE TALKING TECH COMING UP.
CAROLINE: ANOTHER KEY STORY -- SHARES OF THE COMPANY IN ASIA TRADING HAVE ROCKETED MORE THAN 7%. WE WILL TALK ABOUT WHY WE ARE SEEING OPTIMISM COMING FROM THE LEADER OF THAT BUSINESS. THIS IS BLOOMBERG. ED: TIME FOR TALKING TECH -- FIRST UP, CHINA LIMITING ACCESS BY FOREIGN ENTITIES TO ITS DATA AFTER A SERIES OF REPORTS PUBLISHED BY U.S.
RESEARCH FIRMS SPOOKED GOVERNMENT OFFICIALS ACCORDING TO THE WALL STREET JOURNAL. THE MOVE IS EXPECTED TO MAKE IT HARDER TO ANALYZE WHAT IS GOING ON INSIDE CHINA AS TENSIONS BETWEEN WASHINGTON AND BEIJING MOUNT. CHINESE TECH FIRM BAIDU IS ENTERING THE MOBILE PHONE MARKET, AT A RING -- ADDING SMARTPHONES TO ITS GADGET.
THE DEVICE WILL BE UNVEILED NEXT WEEKEND WILL UTILIZE ITS ARTIFICIAL INTELLIGENCE SOFTWARE. PLUS THE TENCENT BANK SOUTHEAST ASIA COMPANY BOOSTING PAY FOR MOST OF ITS WORKERS THIS SUMMER. WORKERS WHO JOINED ON OR BEFORE MARCH 31 WILL GET A SALARY BUMP. THE COMPANY HAS REACHED SELF-SUFFICIENCY AFTER TAKING DRAMATIC MEASURES TO SLASH COSTS. CAROLINE:
WHAT A DIFFERENT TACT FROM A FEW MONTHS AGO. COMING UP, WE'VE GOT TO DIVE INTO WHAT IS HAPPENING IN META TODAY. STORIES ABOUT A VOW TO FIGHT BACK IN THE U.S. THE FTC AS IT FACES STIFF REVIEWS OF ITS PRIVACY POLICIES. WE WILL ALSO BE DISCUSSING WHAT
IT'S DOING ABOUT CANADA. LET'S CHECK IN HOW SHARES ARE MOVING AT HOW MORE BROADLY THE TECH MARKET IS MOVING. META-MANAGING TO HOLD UP, DOWN .1%, IN LINE WITH THE REST OF THE MARKET, DRAGGING SOME OF THE INDICES LOWER AFTER WHAT HAD BEEN A LOT OF EXUBERANCE FOLLOWING A FEW OF THEIR EARNINGS. FROM NEW YORK AND SAN FRANCISCO, THIS IS BLOOMBERG.
♪ CAROLINE: WELCOME BACK TO BLOOMBERG TECHNOLOGY. I'M CAROLINE HYDE IN NEW YORK. ED: I'M ED LUDLOW IN SAN FRANCISCO. NOT A LOT OF ENERGY IN FINANCIAL MARKETS IS RUNNING. LOOK AT THE NASDAQ 100, WE ARE COMPLETELY FLAT. SOME SLIGHTLY TOWARD PRESSURE. OUTPERFORMING SLIGHTLY IN THE STOCKS.
A LOT OF AI RELATED SHIP NAMES AS WELL AS ALPHABET DURING MONDAY'S SESSION, SOME MOVEMENT IN BONDS. RISK OFF WHEN IT COMES TO CRYPTO. WE TALKED ABOUT THAT STORY THROUGHOUT THE SHOW. BITCOIN, THAT HAS HAD AN IMPACT WITH BELOW 28,000. INDIVIDUAL MOVERS ARE INTERESTING. THE SCALER CARRYING A NUMBER OF CYBERSECURITY STOCKS WITH THAT.
THE REST OF THIS IDEA THAT SPENDING ON CYBERSECURITY WAS UNDER QUESTION. ALPHABET, AND AR -- AND AI-RELATED NAME. MICROSOFT AND MEDA HAS PAIRED SOME OF ITS LOSSES. CAROLINE: LET'S DIG INTO ONE OF THEM. POINT DRAGS LOWER AND VOLUME IS THIN BUT A LOT OF NEWS TO DIGEST WHEN IT COMES TO META-. LET'S TALK ABOUT HERE IN THE
UNITED STATES AS THE COMPANY FIGHTS BACK THING IT'S GOING TO OPPOSE AND FTC PLAN TO LOOK AT BANNING IT FROM PROFITING FROM CHILDREN'S DATA. FOR MORE, WE WILL BRING IN MILLIE BURNED DOWN. THE BACK STORY IS THE FTC IS ANALYZING SOME MISTAKES MADE IN THE MESSENGER PART OF THE OFFERING TO CHILDREN AND TRYING TO READ THAT ACROSS A BROADER IMPLICATION ON HOW THEY MAKE MONEY FROM CHILDREN MORE BROADLY? >> THE FTC IS LOOKING BACK TO AN AGREEMENT THEY CAME TO WITH META-IN 2020. ALONGSIDE A FIVE BILLION DOLLAR CIVIL PENALTY, WHICH IS RECORD-BREAKING IN THE AGENCY'S HISTORY, THEY HAD META-AGREE TO A SERIES OF PRIVACY PLEDGES AND THEY SAY FACEBOOK HAS NOT ADHERED TO THE PROMISES IT MADE AND THAT GIVES THEM THE RIGHT TO GO BACK AND REVISE THAT AGREEMENT THEY CAME TO WITH FACEBOOK IN 2020 AND PUT THESE NEW STANDARDS IN PLACE TO MAKE SURE THEY ARE PROTECTING THE PRIVACY OF U.S. USERS. ED: WHAT IS MEDA'S ARGUMENT AND ALL OF THIS? EMILY: MEDA SAYS THE AGENCY IS VASTLY OVERSTEPPING ITS AUTHORITIES, THAT THEY ARE TRYING TO TAKE A MECHANISM THE AGENCY DOES HAVE WHICH IS REVISING OLD AGREEMENTS AND THEY ARE GOING TOO FAR IN BANNING THEM FROM MONETIZING CHILDREN'S DATA, PUTTING ALL THESE NEW RESTRICTIONS THAT WOULD FORCE THEM TO SUBMIT TO PRIVACY REVIEWS BEFORE THEY LAUNCH ANY NEW PRODUCTS. THEY INTEND TO FIGHT IT IN
COURT AND IT SHOWS THAT FTC IS BIASED AGAINST META-. ED: EMILY BURNED DOWN IN D.C. LET'S STICK TO THE STORY AND BRING IN DIANA MOSS, PRESIDENT AND CEO OF THE AMERICAN ANTITRUST INSTITUTE. HOW MUCH DOES THIS TEST THE
BOUNDARIES OF THE FTC'S ABILITY TO SHAKE THAT SHAPE PRIVACY POLICY THROUGH ENFORCEMENT? DIANA: THAT IS A GREAT QUESTION. WE ARE SEEING RIGHT NOW I REAL TENSION BETWEEN THE FTC'S MANDATE TO PROMOTE CONSUMER PROTECTION BUT ALSO PROMOTE COMPETITION. THEY HAVE HAD A BIT OF A ROUGH GO IN SOME OF THE CASES INVOLVING BIG TECH AND NOW WE SEE THE MOVES ON PRIVACY. THE IMPORTANT THING TO REMEMBER
IS USER DATA IS THE FUEL, THE GASOLINE THAT POWERS THE DIGITAL PLATFORMS AND COLLECTING THAT DATA, HARNESSING THE VALUE OF IT THROUGH AI AND MACHINE LEARNING IS CORE TO THE VALUE PROPOSITION OF ATTRACTING USERS AND LOCKING THEM INTO A PARTICULAR PLATFORM. ED: YOU HEARD WHAT EMILY HAD TO SAY ABOUT MEADOWS ARGUMENT IN THIS DISPUTE. DO YOU THINK META-FIGHTING THE FTC ON THIS WILL BRING THEM SUCCESS? THIS IS AN EXAMPLE WHERE PUSHING BACK WILL FALL IN META--- IN METAS FAVOR? DIANA: I DON'T. I THINK WHAT WE ARE SEEING IS A GROWING RECOGNITION THAT THE FTC ALONE CANNOT, THROUGH ITS AUTHORITIES ADDRESS BOTH THE COMPETITION AND PRIVACY ISSUES. AS I JUST SAID, THEY ARE
INTEGRALLY RELATED, USING DATA, POTENTIALLY ABUSING DATA IS THE WAY TO REALIZE THAT VALUE PROPOSITION. WHAT WE ARE SEEING WILL BE A SERIES OF VIOLATIONS AND PUSHBACK BECAUSE THAT'S THE VALUE PROPOSITION. YOU ARE TALKING ABOUT STRONG INCENTIVES FOR THE DIGITAL PLATFORMS TO USE AND POTENTIALLY ABUSE DATA TO REALIZE THAT VALUE PROPOSITION AND WHERE WE MIGHT BE GOING IS THE NEED FOR A BROADER SYSTEM OF REGULATION IN THE UNITED STATES, MUCH LIKE IN THE U.K., BOTH ON COMPETITION ISSUES AND PRIVACY ISSUES AS WELL. CAROLINE: YOU REFERENCED THE U.K., WHAT ABOUT MORE BROAD REGULATION
GLOBALLY? A MORE JOINED UP APPROACH? DIANA: I TO GETS WHERE THAT'S GOING. THE PROBLEM IS WE HAVE A LOT OF JURISDICTIONS AND WE DON'T HAVE ANY INTERNATIONAL AUTHORITIES BUT THERE IS A TREMENDOUS AMOUNT OF CROSS-FERTILIZATION AND COLLABORATION ON INTERNATIONAL REGULATORY PURCHASE. THE OTHER THING TO NOTICE IS WHAT IS GOING ON WITH THE DATA AND META-IN THIS CASE IS GOING TO BE NO DIFFERENT THAN OTHER PLATFORMS USE OF DATA TO POWER THE E-COMMERCE AND SOCIAL MEDIA PLATFORMS AND ADVERTISING ON THEIR PLATFORMS. A REGULATORY INFRASTRUCTURE WOULD ADDRESS NOT ONLY THE CONCERNS WITH META-BUT OTHER DIGITAL PLATFORMS THAT ARE VERY POWERFUL. CAROLINE: TO BE FAIR, META-HAS LIMITED INFORMATION WITH CERTAIN ADS, PARTICULAR WHEN IT RELATES TO TEENS. THEY WITHDREW THE ABILITY FOR ADVERTISERS TO TARGET TEENS ON THEIR INTEREST AND ACTIVITIES. YOU ONLY KNOW LOCATION DATA AND
NH. BUT THEY HAVE QUITE A PR FEED ON THEIR HANDS. SAYING WE NEED TO MAKE MONEY BY ADVERTISING DIRECTLY TO CHILDREN, HOW DO THEY MANAGE TO MAKE THAT NUANCED? WITH YOUR YEARS AND DECADES OF EXPERIENCE, CAN COMPANIES MAKE A CASE FOR THEMSELVES THAT THIS IS IN LINE WITH WHAT IS GOOD FOR THE COMPANY BUT NOT ENTER MENTAL TO SOCIETY MORE BROADLY? DIANA: THAT IS A HARD LINE TO WALK GIVEN HOW INTEGRAL DATA COLLECTION AND DATA PROCESSING AND HARNESSING THE VALUE OF THAT DATA IS FOR THE DIGITALS. THE U.S. IS GETTING TO A POINT WHERE THE COMFORT LEVEL IN ACCEPTING PROMISES AND REASSURANCES FROM THE COMPANIES ABOUT HOW THEY WILL NOT MISUSE DATA IS BEGINNING TO WEAR THIN. WHAT WE SEE WITH THE FTC, TO THEIR CREDIT, IS A STRONG ENFORCEMENT ACTION. BUT IT IS THIS CASE-BY-CASE APPROACH WHEN THIS PROBLEM IS SO SYSTEMIC AMONG THE DIGITAL PLATFORMS USE AND POTENTIAL ABUSE OF DATA THAT IT WARRANTS A BROADER REGULATORY SYSTEM LIKE WE SEE ELSEWHERE IN THE WORLD. CAROLINE:
MEANWHILE, MEDA CALLED THE FTC PROCEEDINGS A POLITICAL STUNT. THANK YOU SO MUCH. IT'S ANOTHER FOCUS OF THE DAY WITH META--- THE COMPANY SAYING IT MIGHT END NEWS CONTENT ON FACEBOOK AND INSTAGRAM IN CANADA. THE LAWMAKERS PASSED A BILL TO REQUIRE SOCIAL MEDIA PLATFORMS TO PAY PUBLISHERS TO FEATURE THEIR WORK. MEDA DESCRIBES THE BILL AS FUNDAMENTALLY FLAWS BUT IT ADDRESSES A MARKETING IMBALANCE IS MORE DIGITAL FORMS TURN TO NEWS ON THE ED: DAILY. COMING UP, HOW STARTUPS CAN
KEEP UP WITH BIG TECH AND THE AI. THIS IS BLOOMBERG. ♪ ED: THIS IS A GLOBAL STORY THAT CAUGHT MY EYE -- A JAPANESE FIRM PLANNING TO START TO DEBT FUNDS ALONG -- ALONGSIDE LIQUIDITY CAPITAL. IT WILL BE ESTABLISHED IN A JOINT VENTURE AND PROVIDE AS MUCH AS $400 MILLION IN FINANCING FOR MIDDLE AND LATER STAGE STARTUPS IN JAPAN. IN EUROPE, THE MOVE IS THE LATEST BY JAPAN'S BIGGEST BANKS TO RAMP UP STARTUP FINANCE WHERE THEY INCREASINGLY SEE POTENTIAL FOR NEW BUSINESS. CAROLINE: FASCINATING GIVEN THE TIMING. COME PAYS LIKE MICROSOFT AND GOOGLE DOMINATE THE CONVERSATION. BUT VC IS THERE. THEIR FLAGGING HOUSE STARTUPS
CAN GET LOST ON THE BATTLEFIELD. HERE'S WHAT SOME OF OUR RECENT GUESTS ARE SAYING ABOUT THE AI ECOSYSTEM. >> WE ARE IN THE MIDDLE OF AN INCREDIBLE REVOLUTION IN AI. >> I WOULD SAY THERE ARE MANY MORE BAD AI STARTUPS AND GOOD START UPS AND IT'S HARD TO DIFFERENTIATE IF YOU ARE NOT EXPERIENCED WITH AI.
>> IF YOU ARE A COMPANY TODAY AND NOT EMBRACING THE CHANGES TAKING PLACE WITH THE DOUBT -- WITH AI, YOU'RE GOING TO BE LEFT BEHIND. >> I THING IT'S TOO EARLY TO REGULATE AI. WE DON'T KNOW ENOUGH ABOUT IT. >> THE COMPANIES BUILDING THIS RECOGNIZE REGULATION IS NEEDED. CAROLINE: THERE IS SO MUCH TO GET INTO WITH OUR NEXT GUEST. I AM INTERESTED IN THE VIEWPOINTS
AROUND REGULATION ARE THICK AND FAST BUT ULTIMATELY HOW YOU SORT THE WHEAT FROM THE CHAFF. THERE'S FAR MORE BAD AI STARTUPS AND GOOD. HOW DO DISCERN WHICH ONES ARE GOOD IN THE MARKETPLACE RIGHT NOW? >> WE INVEST IN EARLY-STAGE STARTUPS, SO AT THAT POINT, YOU HAVE TO ASSESS THE FOUNDER AND FUNDAMENTALS OF THEIR IDEA.
WE ARE ABSOLUTELY SEEING THIS WAVE OF COMPANIES WE SAW GENERATIVE AI NATIVE WHERE THEY ARE CLEARLY BUILT ON TOP OF GENERATIVE AI FROM THE START AND YOU RECOGNIZE IMMEDIATELY. JUST UNLESS TWO WEEKS, I SOUGHT TO STARTUPS, SAME CATEGORY. ONE WAS LIKE THE AI REMODEL AND THE OTHER WAS CLEARLY BUILT ON TOP OF THE LARGE LANGUAGE MODELS EVERYONE WAS TALKING ABOUT ON YOUR SHOW. YOU IMMEDIATELY NOTICE THE DIFFERENCE, WHAT THE INTERFACES LIKE AND HOW THEY TALK ABOUT WHAT THEIR PRODUCT VISION IS. THAT'S WHAT EARLY-STAGE VENTURE CAPITALISTS ARE LOOKING TO INVEST IN NOW. CAROLINE: IT WAS INTERESTING, SUDDENLY
THE OPEN SOURCE VERSUS WORLD GARDEN CONVERSATION CAME TO BEAR AROUND ARTIFICIAL INTELLIGENCE. WHAT ARE YOU SEEING IN TERMS OF WHO IS GOING TO EAT WHOSE LUNCH? IT FELT LIKE AT GOOGLE THEY ARE SAYING IT IS OPEN SOURCE. NO ONE WITH A LARGE LANGUAGE MODEL IS ULTIMATELY GOING TO WIN OUT HERE? MARTINA: I THINK YOU NEED BOTH. THEY BOTH FEED EACH OTHER. THE VIBRANCY OF THE ECOSYSTEM
REQUIRES THE SOURCE SIDE OF THE HOUSE BUT THE WALLED GARDEN ASPECT IS THAT THING ABOUT GENERATIVE AI IS YOU HAVE TO BE AN EXPERT TO RECOGNIZE WHEN IT'S GOING OFF THE RAILS AND HOW TO PUT IN PLACE THE GUARD TO MAKE IT SAFE SO THAT WHEN IT IS USED ANYWHERE ELSE, IT MAKES SENSE. IT TENDS TO MAKE SENSE FOR WHAT IT'S BEING USED FOR TO USE ITS JOB WELL AND THAT'S WHERE YOU MIGHT NEED A CONVERSATION BUILT ON TOP OF THE OPEN SOURCE FOUNDATION AND THE WALLED GARDEN MAKING IT MORE PURPOSE AND INTENTIONAL. ED: LET'S TAKE AN EXAMPLE FROM YOUR PORTFOLIO -- QUIZ LET. HOW LONG HAS THAT BEEN YOUR MARTINA: ED: PORTFOLIO? ED: POINT, EVERYONE IS TRYING TO DISCERN WHETHER IT IS A VIABLE AI RELATED OR ADJACENT COMPANY OR NOT.
HOW IS YOUR THINKING CHANGED FROM WHEN YOU FIRST MADE THAT INVESTMENT ALMOST EIGHT YEARS AGO TO WHEN YOU ARE CONFRONTED WITH THE DEBT RIGHT NOW? MARTINA: THEY'VE BEEN AROUND ABOUT 10 YEARS. AI HAS BEEN AROUND FOR QUITE SOME TIME AND IT'S ABOUT WHAT IS THE INFRASTRUCTURE THAT ENABLES AI? YOU NEED LARGE SUMS OF DATA AND GREAT MACHINE LEARNING AND GREAT MACHINE LEARNING ALGORITHMS. IT IS COMPANIES THAT HAVE BEEN AROUND SOMETIME THAT HAVE THAT DATA SET THAT LET YOU BUILD AND TRAIN THOSE MODELS. SO THEY CAN PROVIDE THAT LEVEL OF AI EVERYONE IS EXPERIENCING. THEY HAVE A MONSTROUS DATA SET, THE LARGEST DATA SET OF LEARNING TOOLS IN THE WORLD AND THEY HAVE BEEN TRAINING THIS DATA FOR YEARS. NOW THEY ARE ABLE TO USE THAT
ON BEHALF OF USERS CREATING THIS GENERATIVE AI APPROACH. ED: IN THIS ENVIRONMENT, WHERE DOES THE BALANCE OF POWER LIE? WITH THE VC'S OR AI-DRIVEN FOUNDERS? MARTINA: I THINK IT IS ALWAYS A PARTNERSHIP. WITH THE BEST VC FIRMS, IT'S THE FOUNDERS HAVE GREAT IDEAS, THEY HAVE WONDERFUL TALENTS THEY ARE BRINGING TO BEAR. BUT WHEN THE VC IS GENUINELY ADDITIVE IN A GREAT PARTNER, THAT MAKES HIM STRONGER. OUR FOUNDERS TEND TO BE
TECHNICAL, SO THEY NEED MORE OF THAT GOOD MARKET PARTNER. THAT IS WHAT WE SPEND TIME WITH THEM ON. THE STEVE JOBS, STEVE WOZNIAK, NATION. IF THEY DON'T BACK THEM, WHO -- ED: IRRESPECTIVE OF THE APPLICATION OR WHERE IN THE DEEP LEARNING INFERENCE PART OF THE CYCLE LAY, EVERYONE AGREES ON ONE THING WHICH IS WE NEED TO HAVE SOME PARAMETERS AND REGULATIONS IN PLACE. CAROLINE: WHETHER IT'S SELF REGULATION OR COMING FROM THE GOVERNMENT, ARE YOU ON THE OPTIMISTIC FRONT OR ARE YOU NERVOUS ABOUT HOW QUICKLY WE ARE ADVANCING WITHOUT FORMAL GUARDRAILS IN PLACE? MARTINA: I AM BOTH. I'M SUPER OPTIMISTIC AND I'M ALSO NERVOUS. I DON'T THINK THE GOVERNMENT
HAS A GOOD IDEA OF WHAT THEY CAN DO TO HELP. I THINK IT'S GOING TO BE INCUMBENT ON COMPANIES THEMSELVES TO BE RESPONSIBLE AND HOW THEY ARE TAKING ADVANTAGE OF THIS TECHNOLOGY AND PUTTING IN PLACE THOSE GUARDRAILS. WE ARE GOING TO HAVE BEFORE TIMES AND AFTER TIMES OF THIS GENERATIVE AI NATIVE COMPANIES AT LEAST AND HOW THEY THINK AND HOW THEY ARE PUTTING IN PLACES GUARDRAILS WHERE YOU DON'T HAVE TO BE AN EXPERT TO RECOGNIZE IT'S GOING OFF THE RAILS. THE GOVERNMENT IS NOT GOING TO
BE ABLE TO REGULATE THAT. ED: THAT THING THAT CAUGHT MY EYE OVER THE WEEKEND -- WARREN BUFFETT AND CHARLIE MONGER HOLD COURT DURING THE BERKSHIRE HATHAWAY MEETING ON SATURDAY. THEY TALKED ABOUT, AND YOU WOULD EXPECT, APPLE AND ELON MUSK AND GUESS WHAT ELSE -- AI AND CHARLIE MONGER IS LIKE I AM SKEPTICAL AND WARREN BUFFETT COMES OUT WITH WHAT WAS A PRETTY PROFOUND STATEMENT OF THE PARALLELS BUT WE ARE SEEING IN AI IN HUMAN HISTORY. CAROLINE: WAS IT AN ATOM BOMB HE REFERENCED? EXTRAORDINARY LANGUAGE AND HE SEEMED TO DEMONSTRATE WHEN IT CAME TO CHAT GPT AND OTHER TOOLS WHAT THEY ARE ALREADY DOING AND HOW THEY ARE APPENDING THINGS.
IT FEELS AS THOUGH THAT SHE COMPARED IT TO THIS PUTTING OF THE ATOM IS A DANGEROUS ADVANCE IN TECHNOLOGY. AND WE JUST HAD MARTINA ARTICULATE THAT. YES, I'M OPTIMISTIC BUT ALSO NERVOUS ABOUT THE ADVANCES AND THE SWIFT NATURE AND HOW IT IS GOING TO UPEND EVERY INDUSTRY. THERE'S IS CHARLIE MONGER AND WARREN BUFFETT IN THE MIDDLE OF INDUSTRIES THAT ARE GOING TO BE UPENDED BY AI ED: ED:. HE WAS VERY PRAISING OF ELON MUSK AND ENTREPRENEURIALISM. BUT HE SAID THEY NEED CERTAINTY AND VISIBILITY ON RETURNS AND IN THE FIELD OF AI AND WHATEVER THEY ARE DOING WITH TESSLER -- TESLA AND TWITTER, THAT IS NOT THE CERTAINTY THEY ARE GOING TO GET. CAROLINE: SO MUCH TO DISSECT FROM WARREN
BUFFETT. COMING UP, I WILL HAVE A LOOK AT HOW APPLE IS DOING. A LOT OF DEBT SALES GOING ON. APPLE'S DECISION TO RAISE $5 BILLION. SEARCHING FOR SAFETY THERE? THIS IS BLOOMBERG.
♪ ED: APPLE SELLING DEBT IN THE U.S. BLUE-CHIP BOND MARKET. BORROWERS FLOODING IT, LOOKING TO RAISE CASH FOR TWO KEY PIECES OF DATA LATER IN THE WEEK -- CPI AND PPI. THIS IS SOMETHING APPLE DOES
ANNUALLY AND YOU THINK FOR SHAREHOLDER RETURNS, THEY USE THOSE FUNDS FOR BUYBACKS AND DIVIDENDS. CAROLINE: THIS IS OFTEN WHAT HAPPENS AFTER EARNINGS. WE SAW MEHTA TAPPING THE BOND MARKET. THEY DECIDED THEY ARE GOING TO BE RAISING FUNDS AND DIVERSIFY THE WAY THEY HAVE MONEY ON HAND BUT IT DOES FEEL MAYBE WE ARE GRAVITATING TOWARD SAFER AREAS. I WAS LOOKING AT HOW THE COMPANY SLIGHTLY UNDER MORE PRESSURE, THE DEBT MARKET IS NOT OPEN TO US WITH THE MACRO HEADWIND THAT IS UPON US.
NO WONDER THE BIG JUGGERNAUTS LIKE APPLE AND MEADOW WITH A LOT OF CASH ON THEIR HANDS ARE ABLE TO SELL AND SELL EASILY COME BUT NOT FOR EVERYONE. ED: $5 BILLION AND UP TO FIVE PARTS. IT COULD YIELD 135 BASIS POINTS OVER COMPARATIVE TREASURIES. THAT'S WHAT WE ARE WAITING ON. CAROLINE: LET'S FOCUS IN ON THE APPLE PART OF ALL OF THIS. AFTER ITS EARNINGS, WE DID HEAR IT TURNING ITS ATTENTION TO WHAT FEELS LIKE EMERGING MARKETS TO GET THEIR GROWTH.
MARK GURMAN PLEASE TO SAY AFTER THE CALM OF THE EARNINGS STORM, YOU JOIN US TO DIGEST FROM L.A. -- IT SEEMS LIKE IT IS ALL ABOUT INTERNATIONAL GROWTH RIGHT NOW. MARK: I'VE NEVER HEARD APPLE TALK ABOUT EMERGING MARKETS MORE THAN THEY DID ON THE EARNINGS CALL LAST WEEK.
IT IS PRECLEAR WIFE. THESE MESSAGES THEY TALK ABOUT ON THESE EARNINGS CALLS ARE VERY CAREFULLY CRAFTED, VERY DELIBERATE IN WHAT THEY SAY. WE ARE ABOUT TO ENTER -- WE ARE IN OUR THIRD QUARTER WERE APPLE IS LIKELY TO ANNOUNCE ITS THIRD ANNUAL REVENUE DECLINE IN A ROW. IT'S VERY CLEAR THEY HAVE PLATEAUED AT LEAST FOR NOW IN THE U.S. ARCHER AMERICAS, EUROPE, ASIA, CHINA SPECIFICALLY, SO INVESTORS ON WALL STREET WANT TO SEE WHERE IS THE FUTURE GROWTH. SO APPLE HAS A NEW PITCH --
IT'S EMERGING MARKETS. THEY TALKED ABOUT HOW THIS WAS ONE OF THE BEST QUARTERS EVER FOR EMERGING MARKETS AND HAVE VERY LOW MARKET SHARE IN INDIA. LIKE MEXICO, BRAZIL, INDONESIA. THAT MIGHT BE BAD ON THE SURFACE BUT THE REALITY IS THERE'S BIG, UNTAPPED MARKETS FOR APPLE TO GROW INTO. THEY MAKE BETWEEN $15 BILLION AND $20 BILLION PER QUARTER IN CHINA. IMAGINE IF APPLE COULD FIND ANOTHER MARKET, MAYBE IT IS INDIA, WHERE THEY COULD ADD ANOTHER $5 BILLION OR $10 BILLION A QUARTER.
THAT'S A MASSIVE OPPORTUNITY OVER TIME IF THEY ARE ABLE TO TAP INTO THESE EMERGING MARKETS PROPERLY. IF PEOPLE DECIDE TO BUY THEIR PRODUCTS. IF THEY MAKE SERVICES GEARED TOWARD THOSE MARKETS, IT'S POSSIBLE APPLE REVENUE COULD GROW FROM THOSE NEW REGIONS. CAROLINE: SOME EXPONENTIAL GROWTH OF YOUR OWN WRITING. THE POWER ON IS ON THE DISCORD. REALLY INTO HAVE YOU ON TO DISCUSS ALL THINGS APPLE.
READ IT ON HIS DAILY WEEKLY POWER ON. THAT'S IT FOR THIS EDITION OF BLOOMBERG TECHNOLOGY. ED: DON'T FORGET THE PODCAST
2023-05-13 05:50
Show Video
Other news