'Bloomberg Technology' Full Show (05/01/2023)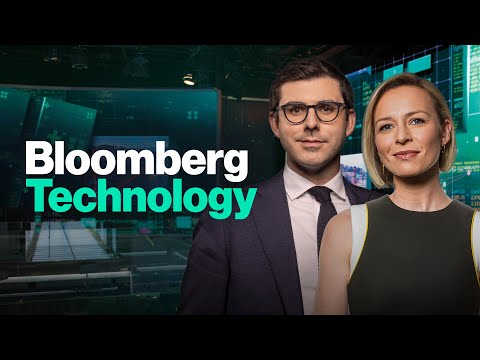 Show Video
>> FROM THE HEART OVER INNOVATION, MONEY, POWER GLIDE IN SILICON VALLEY AND BEYOND THIS IS "BLOOMBERG TECHNOLOGY." WITH CAROLINE HYDE AND ED LUDLOW. ED: I AM ED LUDLOW IN SAN FRANCISCO CAROLINE HYDE IS OFF TODAY THIS IS "BLOOMBERG TECHNOLOGY." . COMING UP FULL COVERAGE OF THE SECOND-BIGGEST BANK COLLAPSE IN U.S. HISTORY WILL DISCUSS THE OUTLOOK OF FUNDING. ANOTHER BIG WEEK FOR TECH EARNINGS TODAY, AMD, QUALCOMM, APPLE ALL REPORTING. WE HAVE A PREVIEW OF WHAT IS TO COME. THEY FILE CONFIDENTIALLY FOR AN
IPO IN THE U.S. OF THE REAGAN. MORE -- OVER THE REAGAN. >> IN TECHNOLOGY, MASTEC 100 UP TO TENS OF PERCENT, RELATIVE THE S&P 500 WE ARE TREADING WATER -- MASTEC 100 UP TO TENS OF A PERCENT, WE ARE TREADING WATER ON THE S&P 500. STOCKS UP MISHAP A PERCENTAGE POINT IN YIELDS ARE CLIMBING COME THE U.S. 10 YEAR UP BY 12 BASIS POINTS. THERE IS SOME CORPORATE ISSUANCE OUT THERE, MET I GOING TO THE BOND MARKET, SINCE THE -- META GOING TO THE BOND MARKET. WE WILL BRING YOU THE DETAILS
LATER IN THE SHOW. THERE IS ONE STORY WE ARE TALKING ABOUT. JP MORGAN STEPPING. INTO ACQUIRE. FIRST REPUBLIC TAKING ON
PORTIONS OF THE LOAN BOOK AND DEPOSIT BASE AND A DEAL NEGOTIATED WITH REGULATORS. JP MORGAN HIGHER BY 2.7%. LET'S GET MORE DETAILS FROM FIRST REPUBLICAN, BRINGING IN EMBARQ'S -- BLOOMBERG'S SONALI BASAK. BRING US THE DETAILS ON THE JP MORGAN DEAL TO ACQUIRE FIRST REPUBLIC. >> WE ARE WATCHING THE BIGGEST U.S. BANK GETS BIGGER AS WE KNOW THERE ARE OTHER BIDDERS BEHIND THE SCENE.
WE HAD REPORTED THAT APOLLO AND BLACKROCK HAD SUPPORTED, FOR EXAMPLE ANOTHER BANK TO BUY THE COMPANY AS WELL. JP MORGAN EMERGED AS THE BIGGEST BIGGER -- BETTER AND MOST SUCCESSFUL, THE COST OF THE FDIC WAS THE LEAST UNDER THE JP MORGAN ACQUISITION. ANY OTHER POLITICS A COME UP BY ON THIS IS UP FOR DEBATE. THE QUESTION HERE, DOES THE STEM THE BANKING CRISIS? WE SEE CALIFORNIA LENDERS GOING THROUGH A SERIES OF STRUGGLES, SOME HAVE FAILED. THIS IS ANOTHER MAJOR DEAL.
IT CERTAINLY GIVES JP MORGAN AN EVEN MORE ATTRACTIVE BASE OF CUSTOMERS. HIGH NET WORTH INDIVIDUALS. WHEN YOU LOOK AT FIRST REPUBLIC THERE HAD BEEN A LOT OF FLEEING ALREADY. THIS DEAL IS A COUP FOR JP MORGAN. ED: GOING BACK TO WHEN SVB COLLAPSED, ONE OF THE BENEFICIARYS WAS JP MORGAN SNAPPING UP VENTURE CAPITAL AND START OF CUSTOMERS.
YOU POSE A QUESTION IF THIS FIXES THE SYSTEMIC RISK, ARE THERE ANY ANSWERS TO THAT ON THE GROUND? >> YOU CAN KINDA INTO A TWO BUCKET THEORY. YOU HAVE A LOT OF THOSE THAT BELIEVE THERE COULD BE MORE PAIN IN REGIONAL VENDORS. WE TALK TO THE CIO OF -- A DEATH BY A MILLION CUTS, SUSTAINED PRESSURE ON THE INDUSTRY BUT NOT WHOLESALE FAILURES FROM SYSTEMIC RISK. ON THE OTHER HAND YOU SEE -- TALK TO MARKET THE CEO OF APOLLO, AND THERE IS A SECOND WAVE. A LOT OF PROBLEMS ON THE SURFACE WHEN YOU LOOK AT OTHER ASSET CLASSES I COMMERCIAL REAL ESTATE. WHERE THE PLANE -- PAIN WILL BE FELT FURTHER IS A HUGE OPEN QUESTION. THE FACT IS THERE COULD BE MORE
PAIN AMONG THIS INDUSTRY AS WELL AS OTHER PARTS OF THE MARKET. YOU SEE THE PRESSURE OF HIGH INTEREST RATES ON THE SYSTEM. ED:BLOOMBERG'S SONALI BASAK, WORK THE QUARTERS WE WILL SEE LATER IN THE WEEK. WE BRING IN JOE. I WOULD FRAME YOU AS A VENTURE
CAPITALIST WITH A KNOWLEDGE BASE IN FINANCIAL TECHNOLOGY. YOU HAVE YOUR OWN EXPOSURE TO FIRST REPUBLIC. CAN YOU TELL OUR AUDIENCE WHAT THAT EXPOSURE IS? JOE: AS A VC FUND, WE HAVE OPERATIONS THAT RUN IN BOTH SILICON VALLEY BANK AND IS A PUBLIC. -- FIRST REPUBLIC. ED: JP MORGAN BECOMES MUCH BIGGER, THEY STEPPED IN AND SAVED FIRST REPUBLIC ESSENTIALLY. JOE: I WOULD SAY THIS FIRST REPUBLIC INCIDENT IS DIFFERENT THAN SVB.
SVB WAS LARGELY UNANTICIPATED, IN THE CASE OF FIRST REPUBLIC BANK MOST FOUNDERS, ENTREPRENEUR, VC'S, HAVE SEVERAL BANK ACCOUNTS WITH DIFFERENT BANKS. WE ARE NOT UNPREPARED FOR THE TRANSITION HERE. OUR ACCOUNTS AT FRC WILL ROLL OVER INTO NEW JP MORGAN ACCOUNTS, THAT WILL BE AN ISSUE WITH CONTINUITY.
ON A BROADER ACCOUNT, FRC HAS A LARGER NON-TECHIE CONSUMER BASE. THIS -- WE HAVE LARGELY BEEN PREPARED FOR THIS OUTCOME. ED: PREPARED HOW? ARE YOU TALKING ABOUT DIVERSIFICATION OF BANKING? JOE: YES, SINCE A FEW WEEKS AGO MOST VCS AND FOUNDERS, THOSE THAT WE HAVE CONNECTED WITH. THOSE THAT WE ARE SEEING IN THE MARKET. HAVE OPEN SEVEN ACCOUNT THE DIFFERENT BANKS. EVEN IN SOME BANKS, MULTIPLE ACCOUNTS.
THERE ARE FINTECH PLAYERS THAT ARE OFFERING HIRED DEPOSIT INSURANCE THEN 250. ONCE THEY ADD FOR, IT GETS TO ONE MILLION. THAT IS BEEN UNDERWAY SINCE THESVB FALLOUT. AFTER -- VCS AND FOUNDERS OF THE MAKING PLANS, EVEN THE ONES THAT HAPPENED, THEIR DEPOSIT WOULD BE INSURED BY A LARGE BANK OF THE U.S.. FOUNDERS AND VCS FEEL MUCH SAFER THIS TIME. THAN LAST TIME. ED: EVEN FOR PRIVATE MARKET PARTICIPANTS AND VCS THERE ARE BIG PICTURE QUESTIONS. ONE OF WHICH COME WHAT DOES THE
FED TO DO THIS WEDNESDAY? JOE: FINANCIAL STABILITY WAS ALWAYS SORT OF A THIRD OBJECTIVE BY THE FED AFTER INFLATION AND UNEMPLOYMENT RATE. IF YOU LOOK AT THE FED CHAIR REMARKS HE DID SAY IN A PRESSER, HE DID SAY. THEY EXPECTED SOME PAIN WHAT HAPPENED IN THE BROADER FINANCIAL SYSTEM IS IT INCONSISTENT THEM WHAT THEY ANTICIPATED? TO WHAT EXTENT WILL THE INKING CRISIS AND -- BANKING CRISIS AND FALLOUTS DETER THE EFFECTS OF RAISING RATES? IN MY VIEW THEY WILL RAISE ANOTHER 25 BASIS POINTS IN THIS MEETING. IN MY VIEW, HOLDING RATES AT 525 OR 5.5 IS ALSO REALLY RESTRICTIVE. IT BECOMES -- IT MIGHT DETER THE FED FROM RAISING FURTHER. KEEPING AT THESE LEVELS WILL BE
RESTRICTED BY FINANCIAL CONDITIONS AND CAN TAMPER INFLATION OVER TIME. ED: WHAT IS THE ENVIRONMENT LIKE RIGHT NOW? FOR VCS LIKE YOURSELF, CONSIDERING WRITING CHECKS FOR STARTUPS TRYING TO RAISE MONEY? >> JOE: TWO SCHOOLS OF THOUGHT, MY SCHOOL THOUGHT IS IS THE BEST, VALUES ARE DOWN, AND WE BELIEVE THIS IS A HEALTHY RESET FOR VALUATIONS AND COMPANIES. ANOTHER SCHOOL THOUGHT, MANY VCS ARE HOLDING BACK FROM INVESTING.
WITHIN THE BROADER SYSTEM, AMONGST THIS PERIOD OF WEAKNESS, THE GENERATIVE AI INNOVATION HAS BEEN INTRODUCING SOME NEW LIFE BACK INTO THE ECOSYSTEM. BROADLY SPEAKING MOST VCS ARE SLOWING DOWN. NOT ONLY ON INVESTING, BUT THEY ARE SLOWING DOWN ON INVESTING FUNDS. ONE BRIGHT SPOT IS GENERATIVE
AI THAT IS OFFERING NEW BLOOD INTO THIS ECOSYSTEM. ED: A GUEST ON BLOOMBERG TELEVISION EARLIER THAT SAYS BANKS AND MARKETS DO NOT HAVE CRYSTAL BALLS AND DID HAVE CLAIRVOYANCE. AS YOU LOOK INTO THE FUTURE, THOSE THE JP MORGAN INTERVENTION SETTLE THINGS A BIT FOR NOW? JOE: IN THE SHORT TERM, YES. JP MORGAN, THEY ARE 50 TO 25 TIMES LARGER THAN FRC ASSETS. THAT SHOULD CONTAIN THE SPREAD OF BAD ASSETS.
THERE ARE DEBATES ON IF IT IS POLITICALLY VIABLE OR NOT. HAVING THE LARGEST BANK TO STEP IN AND CONTAIN THIS ISSUE HELPS RESTORE THE SYSTEM LIKE IN 08 AND 09. THE QUESTION IS ARE WE FULLY THROUGH THE BANKING FALLOUT? FOUR LARGE BANKS, WHICH HAVE REGULARLY PASSED STRESS TESTING I THINK THEY WILL BE FINE. MIDSIZED BANKS, MANAGEMENT WHO HAS NOT BEEN ON TOP OF IT, WILL BE ON TOP OF IT NOW.
MY ACTUAL CONCERNS WILL BE TO BE THE -- WILL BE WITH THE SMALLER BANKS THAT I EXPECT TO SEE MORE STRESS ON THE SMALLER SIDE. I THINK OF THE CRISIS IN A SHORT-TERM CONTENT. ED: GOOD TO CATCH UP, THANK YOU FOR YOUR TIME. ANOTHER BUSY WEEK AHEAD FOR EARNINGS WITH APPLE, AMD, QUALCOMM ALL REPORTING. LET'S GET A PREVIEW FROM WHAT TO EXPECT FROM THE IPHONE MAKER WITH MARK.
WHAT IS ON DECK FOR APPLE? >> GOOD MORNING, THANK YOU FOR HAVING ME. THIS QUARTER IS LIKELY TO PLAY OUT A BIT SIMILARLY TO LAST QUARTER. BLOOMBERG CONSENSUS ANTICIPATES A 5% ANNUAL DECLINE. LAST YEAR FOR THE SECOND QUARTER, APPLE REPORTED A REVENUE OF 97 BILLION. THIS YEAR IT AFFECTED TO COME IN AT 92 BILLION.
A SUMMARY OF ANALYSTS ESTIMATES. WITHIN THAT 92 BILLION IT APPEARS THAT ALL OF THE APPLE MAJOR PRODUCT CATEGORIES, ASIDE FROM SERVICES, WILL SEE A BIT OF A DECLINE. THE IPHONE, THE IPAD, THE MAC AS WELL AS WEARABLES.
THE IPHONE DECLINE IS LIKELY TO BE LESSA AS AS SIGNIFICANT THAN THE PREVIOUS CORNER -- QUARTER. WE HAD SUPPLY CHAIN CHALLENGES THAT WERE RESOLVED. WE WILL SEE IPAD AND IMAC GO DOWN COMPARED TO THE SIMILAR QUARTER. SERVICES AND WEARABLES SHOULD
BE UP, THAT IS POSITIVE NEWS AND POSITIVE GROWTH FOR APPLE IN THIS QUARTER. ED: WE ARE ALL WAITING FOR APPLE LATER ON IN THE WEEK, HIS POWER ON COLUMN IS OUT OVER THE WEEKEND. THANK YOU TO MARK. SPEAKING OF EARNINGS ANOTHER STOCK WE ARE WATCHING HIS CHECK POINT SOFTWARE. OUT WITH A EARNINGS THAT DISAPPOINTED TO THE DOWNSIDE AS REVENUE MISSED EXPECTATION. SHARES THE DOWN -- ARE DOWN THE MOST SINCE FEBRUARY OF 2021.
COMING UP HOW THE AI STARTUP PINECONE ENDED UP GETTING ITS VALUATION AND ITS FUNDING ROUND. WE WILL TALK TO THE CEO, EDO LIBERTY NEXT. THIS IS WHAT JAKE, WHO TOOK PART OF THAT ROUND HAD TO SAY ABOUT IT LAST WEEK. >> IF YOU'RE BUILDING A GENERATIVE AI STARTUP OR APPLICATION AND YOU WANT TO MARRY THAT WITH YOUR OWN COMPANY'S DATA OR REMEMBER THINGS FROM ONE QUESTION TO THE NEXT, YOU NEED A VECTOR DATABASE LIKE PINECONE. ♪ ED: THE WHITE HOUSE IS PROBING HOW COMPANIES USE AI TO MONITOR AND MANAGE WORKERS.
THE BIDEN ADMINISTRATION SAYS SUCH PRACTICES ARE ON THE RISE AND CAN INFLICT IT SIGNIFICANT HARM. LAST WEEK THE MINNESOTA STATE HOUSE PASSED A BILL THAT AMAZON SHOULD PROVIDE WORKERS WITH COPIES OF DATA THEY COLLECT AT WORK. SIMILAR LEGISLATION HAS BEEN PASSED IN THE PAST COUPLE OF YEARS. LET'S TALK ABOUT AI WITH PIKE ON, THAT RAISED $100 MILLION IN A FUNDING ROUND LAST WEEK. FOUNDING -- FOUNDER AND CEO EDO LIBERTY JOINS US NOW. WE WOULD CALL IT THE LONG-TERM MEMORY FOR AIR MODELS.
-- AI MODELS. >> IT PROVIDES EXACTLY THAT. WHEN WE THINK ABOUT AI MODELS AS BEING SMART THEY MAY NOT BE REALLY KNOWLEDGEABLE. IF YOU SEE ALL OF THE ISSUES PEOPLE HAVE HAD WITH HALLUCINATIONS, AI MODELS HAVING VERY SMART SOUNDING ANSWERS WITH WRONG INFORMATION. THAT IS SOLVED WITH EQUIPPING THEM WITH LONG-TERM MEMORY THAT IS PROVIDED BY PINECONE. ED: INTERESTING TIMING, HUNDRED BILLION DOLLAR ROUND, $750 MILLION VALUATION -- HUNDRED MILLION DOLLAR ROUND, $750 MILLION VALUATION.
>> THE FACT THAT DATABASE HAS INSERTED ITSELF AS A CRITICAL PIECE OF GENERATIVE AI. THE ABILITY TO DO THAT, AND PINECONE BEING THE LEADER IN THAT SPACE, MADE THAT DAY NO-BRAINER TO BE HONEST. IT WAS, YEAH, IT WAS NEEDED FOR US TO FUEL FUTURE RESEARCH AND DEVELOP. AND INTEREST IN THE FIELD. ED: WE ARE COVERING AI ON MORE THAN A DAILY BOAST -- BASIS ON THE SHOW.
WE TALKED OF THOSE WORKING ON FOUNDATION MODELS, VCS INVESTING IN TECHNOLOGY, WE BREAK IT DOWN TO DATA PREP, DEEP LEARNING, AND THEN INFERENCE. WHERE DOES PINECONE SIT WITHIN THAT DEVELOPING CYCLE? >> IT IS SORT OF A DIFFERENT COMPONENT ALTOGETHER. THIS IS ABOUT SEARCH AND RETRIEVAL AND ACCESS TO YOUR LONG-TERM MEMORY. IF YOU ARE TRYING TO BUILD A GENERATIVE AI ON YOUR OWN COMPANY DATA, YOU WOULD WANT YOUR APPLICATION TO NOT HALLUCINATE OR MAKE GROSS MISTAKES, YOU HAVE TO EQUIP IT WITH THAT CAPABILITY, THAT IS WHAT PINECONE PROVIDES.
THAT COULD BE ON THE DATA SIDE -- TRAINING SIDE, DATA CLEANING, PRODUCTION OF REAL-TIME, CUSTOMER TRACING. THIS HAPPENS ON THE FULL STACK, AND A DIFFERENT COMPONENT, ESSENTIALLY DOUBLING DOWN WHAT I SAID BEFORE. THE REALIZATION THIS IS A CRITICAL PIECE AND IT IS HERE TO STAY IS EXACTLY WHAT CAPITALIZED BOTH THE ROUND AND VALUATION. ED: YOU HAVE CUSTOMERS LIKE SHOPIFY, HUB SPOT, GON. INTERESTING NAMES COME IN LAYMAN'S TERMS, WHAT ARE YOU DOING FOR THEM? >> WHEN LARGE LANGUAGE MODELS PROCESS TEXT, THEY DO NOT SAVE IT OR REPRESENTED IN THE SAME WAY, WHEN YOU WANT TO SEARCH FOR DATA, WHEN A LARGE LANGUAGE MODEL SEARCHES FOR DATA, THEY DO NOT SEARCH THROUGH IT WITH A REGULAR SEARCH ENGINE.
LIKE YOU OR I WOULD SEARCH ON GOOGLE. WITH A VERY DIFFERENT. PATTERN. THAT PATTERN IS SUPPORTED BY PINECONE. IF YOU ARE ON GONG AND WANT TO SEE WHAT SALESPERSON OFFERED A DISCOUNT FOR A CUSTOMER THAT IS MUCH EASIER TO DO WITH A LARGE LANGUAGE MODEL SEARCHING THROUGH THE DATA WITH PINECONE THEN KEYWORDS SEARCH FOR EXAMPLE. SAME FOR SHOPIFY THAT BUILD A SHOPPING ASSIST APP REALLY QUICKLY WITH THOSE CAPABILITIES SERVICING THE ACTUAL INFORMATION ABOUT THE PRODUCT AND SOMEONE. ABOUT THE CUSTOMERS PRODUCTS. IT IS REALLY RETRIEVAL AND SEARCH IN A WAY THAT AI MODELS EXPECT THEM TO HAPPEN.
LET REALLY POWERS, VERY NEW KINDS OF APPLICATIONS. ESPECIALLY WHEN YOU TRY TO AVOID BAD DATA. ED: IS THERE A RISK THAT THE POOL OF DATA IS FINITE. THAT IT RUNS OUT FOR TRAINING FOUNDATION OF -- FOUNDATIONAL MODELS? >> I'M NOT SURE WHAT YOU MEAN BY THAT, TO BE HONEST. ED: THERE IS A DEBATE. A DEBATE FROM INDUSTRY PARTICIPANTS. A LOT OF DATA INPUTS GOING TO
TRAINING GENERATIVE AI TOOLS. IF YOU TAKE FOR EXAMPLE, GOOGLE AND BARD THEY HAVE AN ADVANTAGE IN THE DATA THEY ARE ABLE TO DRAW ON TO TRAIN THAT MODEL. OTHERS HAVE LESS ACCESS. ESPECIALLY WHEN THERE ARE FAR FEWER PARAMETERS AND INPUTS FOR TRAINING MODELS. HOW ARE YOU HELPING TO MAKE DATA AVAILABLE WHEN THERE IS A RISK THAT THERE'S NOT ENOUGH ACCESS TO DATA TO TRAIN FUTURE MODELS? >> FIRST OF ALL, I DO NOT THINK THAT IS A SERIOUS RISK FOR TRAINING BETTER MODELS.
I THINK WE HAVE SCARCELY TAPPED A SINGLE PERCENT OF WHAT IS AVAILABLE OUT THERE. WHAT PINECONE ALLOWS YOU TO DO IS ACTUALLY MAKE YOUR AI MODELS A LOT MORE ACCURATE AND A LOT MORE ACTIONABLE WITHOUT RETRAINING THEM. WHICH I THINK IS WHY HAS BEEN SO SUCCESSFUL AND WHY WE HAVE RAMPED UP TO THOUSANDS OF CUSTOMERS IN Q1. WITH A LARGE LANGUAGE MODEL, EVEN WITHOUT IT BEING RETRAINED, IF IT IS GIVEN THE RIGHT CONTEXT AND THE RIGHT INFORMATION FROM WHICH TO CONSTRUCT THE ANSWER, THEN YOU DO NOT HAVE TO BAKE INTO THE MODEL, ALL THE DATA IN YOUR COMPANY. YOU JUST HAVE TO PRESENTED TO THE MODEL AT THE QUERY TIME. SAY, I WANT TO SEE IF THIS
CUSTOMER WAS OFFERED A DISCOUNT. HERE ARE, 20 SNIPPETS OF TEXT THAT I THINK CONTAIN THE ANSWER. YOU DISTILL THAT FROM THAT AND GIVE IT TO ME IN A REASONABLE WAY. THAT IS A MUCH EASIER PROBLEM AND A MUCH MORE MANAGEABLE PROBLEM TO SOLVE. ED: RIGHT, PINECONE FOUNDER AND CEO EDO LIBERTY.
TWITTER COFOUNDER JACK DORSEY COMING OUT AGAINST ELON MUSK WE WILL BREAK DOWN THE COMMENTS NEXT IN TALKING TECH. THIS IS BLOOMBERG. ED: TIME FOR TALKING TECH. BAIDU LOOKING TO REINSURE -- REASSURE EMPLOYEES AND PARTNERS AFTER A RECENT RATE.
THE EDUCATION COMPANY -- VALUED AT $20 BILLION IS IN TALKS WITH INVESTORS TO RAISE FUNDS TO ADDRESS A LIQUIDITY CRUNCH. JACK MA IS ASSUMING A NEW POSITION TODAY AND ADVISING -- CONDUCTING IS ON RESEARCH AND GIVING SEMINARS ABOUT ENTREPRENEURSHIP AND INNOVATION. JACK DORSEY OFFERING SHARP CRITICISM OF TWITTER'S ELON MUSK. WHEN ASKED IF MUSKA WAS THE BEST POSSIBLE STEWARD FOR THE COMPANY, HE REPLIED NO, NOR DID HE ACTIVE -- ACTED RIGHT AFTER HE REALIZES TIMING WAS BAD. NOR DID I THINK THE BOARD
SHOULD FORCE THE SALE. THE IMPACT OF GENERATIVE AI ON THE INSTRUMENT -- RESTAURANT INDUSTRY. SPEAKING WITH KRISHNA GUIDA. META IS THE FIRST MEGACAP TECH COMPANY TO TAP THE U.S.
INVESTMENT GRADE BOND MARKET. LOOKING TO RAISE $7 BILLION IN A FIVE-PART DEAL ACCORDING TO A SOURCE. THIS IS BLOOMBERG. ♪ ED: WELCOME BACK TO BLOOMBERG TECHNOLOGY. I'M ED LUDLOW. WE ARE FLAT ON THE NASDAQ 100, DROUGHT AND WATER.
WE HAVE EARNINGS THIS WEEK, APPLE THE HIGHLIGHT ON THURSDAY. THE FED MEETS ON THURSDAY. YOU LOOK AT THE 10-YEAR, YIELDS UP BY 12 BASIS POINTS. 3.5%. RISK OFF MODE TAKING HOLD OF
BITCOIN. THE BANKING SECTOR OF COURSE OUR MAIN FOCUS. JP MORGAN PUSHING TO THE UPSIDE. IT STEPPED IN TO FIRST REPUBLIC. SOMETHING THE REGULATORS INITIALLY DID NOT LOCK, THE BIGGEST BANK TO GET EVEN BIGGER, BUT NOW THERE IS A FEELING OUT THERE, AND WE WILL BE HAVING A DISCUSSION ABOUT THE RISK BEING STEMMED FOR NOW.
JPMORGAN CHASE UP 3.3%. FED AND A BIG EARNINGS WEEK WHEN IT COMES TO TECH. WE HAVE TO TALK ABOUT AI. HERE IS WHAT SOME OF OUR GUESTS HAVE TO SAY ABOUT GENERATIVE AI'S APPLICATIONS AND WHERE IT IS BEST SUITED. >> THIS TECHNOLOGY REALLY TAKES PERSONALIZATION TO THE NEXT LEVEL. WHEN IT COMES TO ANY TYPE OF EDUCATION BUT SPECIFICALLY FINANCIAL LITERACY.
>> CERTAIN CATEGORIES ARE MORE EXCITING THAN OTHERS. RIGHT NOW, GENERATIVE AI IS A CATEGORY THAT IS VERY EXCITING TO STARTUP FOUNDERS, CUSTOMERS, VENTURE CAPITALISTS. >> HUNDREDS IF NOT THOUSANDS OF OPPORTUNITIES TO BUILD INTERESTING APPLICATIONS POWERED BY AI. >> TECHNOLOGY MAKES IT EASIER TO CREATE.
GENERATIVE AI IS ACCELERATING THAT PROCESS BY DECADES. >> BRAINSTORMING IS A PERFECT USE CASE FOR THESE TOOLS. >> I DON'T CARE IF YOU ARE USING AI OR ANOTHER TECHNOLOGY. WHAT ARE YOU DELIVERING TO THE CUSTOMERS AND HOW DELIGHTED CAN THEY BE? ED: STARBUCKS AND YUM! BRANDS REPORTING EARNINGS TUESDAY AND WEDNESDAY.
ARTIFICIAL INTELLIGENCE HAS DOMINATED EARNINGS STATEMENTS AND CALLS OVER THE LAST 10 DAYS IN THE TECHNOLOGY SECTOR. DO WE SEE THAT HAPPEN AGAIN THIS WEEK WHEN IT COMES TO QSR'S, QUICK SERVE RESTAURANTS? A BIG QUESTION IF THAT CARRIES ON THROUGHOUT THE EARNINGS SEASON. FOR MORE, LET'S BRING IN THE PRESTO AUTOMATION CEO KRISHNA GUPTA. ONE OF THE LARGEST PROVIDERS OF
AI TECH FOR RESTAURANTS. WHAT DO YOU THINK, IS AI GOING TO DOMINATE THE EARNINGS NARRATIVE FOR THIS WEEK? KRISHNA: GREAT TO BE ON. LET ME START BY SAYING THAT I COMPLETELY AGREE E WITH KEITH. ARE YOU CREATING SOMETHING THAT IS IMMEDIATELY ACTIONABLE AND VALUABLE FOR CUSTOMERS TODAY? WE BELIEVE THERE ARE A LOT OF OPPORTUNITIES TO DO THAT IN A IN THE HOSPITALITY, RESTAURANT SECTOR. I EXPECT EVERY QS ARE, EVERY CORPORATION TO BE THINKING ABOUT WHAT ARE THE MOST IMMEDIATELY ACTIONABLE OPPORTUNITIES TO LEVERAGE AI TODAY. ED:
YOUR FOCUS ON AI AND DRIVE-THRU -- ACTUALLY, BEAR WITH ME. PRESIDENT BIDEN TALKING ABOUT FIRST REPUBLIC. PRESIDENT BIDEN: GOOD AFTERNOON. BEFORE WE START, I AM PLEASED TO SAY THE REGULATORS HAVE TAKEN ACTION TO FACILITATE THE SALE OF FIRST REPUBLIC BANK AND TO ENSURE THAT ALL DEPOSITORS ARE PROTECTED AND TAXPAYERS ARE NOT ON THE HOOK.
THESE ACTIONS WILL MAKE SURE THE BANKING SYSTEM IS SAFE AND SOUND, INCLUDING PROTECTING SMALL BUSINESSES AROUND THE COUNTRY WHO NEED TO MAKE PAYROLL FOR THEIR WORKERS AND SMALL BUSINESSES. LET ME BE VERY CLEAR. DEPOSITORS REMAIN PROTECTED, SHAREHOLDERS ARE LOSING THEIR INVESTMENTS. CRITICALLY, TAXPAYERS ARE NOT THE ONES ON THE HOOK, AS I SAID EARLIER. GOING FORWARD, I HAVE CALLED ON CONGRESS TO GIVE REGULATORS THE TOOLS TO HOLD BANK EXECUTIVES ACCOUNTABLE, AND I HAVE COUNT ON REGULATORS TO STRENGTHEN REGULATIONS AND SUPERVISION OF LARGE AND REGIONAL BANKS. FOLKS, WE HAVE TO MAKE SURE THAT WE ARE NOT BACK IN THIS POSITION AGAIN.
I THINK WE ARE WELL ON OUR WAY TO MAKING THAT ASSURANCE. AS I SAID TO JILL A MOMENT AGO, SHE IS REALLY IMPRESSIVE, ISN'T SHE? [APPLAUSE] THE GUY SITTING NEXT TO HER, IF YOU DISAGREE WITH ME, THAT IS HER HUSBAND, AND YOU ARE IN DEEP TROUBLE. [LAUGHTER] WELCOME. YOU HAVE YOUR OWN SMALL BUSINESS. I WANT TO THANK YOU.
FOLKS, WE HAVE A LOT TO DO -- ED: PRESIDENT BIDEN SPEAKING IN THE ROSE GARDEN ABOUT JP MORGAN'S ACQUISITION OF FIRST REPUBLIC, SAYING THE BANKING SYSTEM IS SAFE, THAT ALL DEPOSITORS ARE PROTECTED AND TAXPAYERS NOT ON THE HOOK. GOING FORWARD, THE PRESIDENT WANTS CONGRESS TO GIVE REGULATORS THE TOOLS, HE SAYS, TO HOLD BANKING EXECUTIVES ACCOUNTABLE. THE PRESIDENT MAKING BRIEF COMMENTS ABOUT JP MORGAN'S ACQUISITION OF FIRST REPUBLIC. JP MORGAN SHARES CONTINUING TO PUSH HIGHER IN THIS SESSION FOLLOWING MONDAY MORNING'S NEWS. PRESTO AUTOMATION CHAIR KRISHNA GUPTA IS WITH ME IN NEW YORK.
WE WERE TALKING ABOUT AI IN THE RESTAURANT INDUSTRY. I WAS ABOUT TO ASK YOU WHY YOU ARE FOCUSED ON DRIVE-THRU, HOW IS SOMETHING MAN U WILL COMPLEMENT THE BY ARTIFICIAL INTELLIGENCE? KRISHNA: IT ACTUALLY ENDS UP BEING ONE OF THE MOST IMMEDIATELY ACTIONABLE APPLICATIONS OF GENERATIVE AI AND THE ENTERPRISE. YOU HAVE LABOR COSTS WHICH ARE RISING, A RELATIVELY CONFINED PROBLEM SET IN THE DRIVE-THRU. I DON'T THINK IN THREE YEARS THERE WILL BE A SIGEL DRIVE-THROUGH WITH A HUMAN TAKING YOUR ORDER. VOICE BOTS WILL BE PERVASIVE. THEY WILL NEVER GET TIRED OF DELIVERING PERFECT SERVICE, UP SELLING THE CUSTOMER, AND DELIVERING A LOWER COST, HIGHER REVENUE EXPERIENCE TO CUSTOMERS. ED: LIKE MANY OF YOUR INDUSTRY PEERS, YOU HAVE LOOKED TO OPEN AI AND GPT TOOLS TO COUPLE OF THE WORK YOU ARE DOING. HOW DOES THAT RELATIONSHIP WORK?
KRISHNA: GENERATIVE AI BETTER ENABLES BETTER PERSONALIZATION, FASTER SPEED OF SERVICE, ETC. WE HAVE A UNIQUE ENTRY INTO THE RELATIONSHIP. THE CEO OF OPEN AI IS A LONGTIME INVESTOR IN OUR COMPANY, FRIEND OF OUR FOUNDER. WE ARE ACTIVELY IN DISCUSSIONS
WITH THEM, INCORPORATING THAT TECHNOLOGY INTO WHAT WE'RE DOING. ED: WHAT HAS IT BEEN LIKE IN THE FIRST FIVE MONTHS OF THE YEAR? QSR CEO'S, NEW SAYING, GIVE US SOME AI CAPABILITY? WHAT IS DEMAND FOR YOU? KRISHNA: WE ARE AT A UNIQUE MOMENT IN TIME WHERE THE CUSTOMER'S BUSINESS NEEDS, LOW MARGINS, RISING LABOR COSTS, ARE MET WITH THE PROGRESS ON THE TECHNOLOGY SIDE. BECAUSE OF HOW PERVASIVE THIS AI IS, EVERYTHING YOU ARE READING OR HEARING, IT NO LONGER FEELS LIKE SCIENCE FICTION. IN 2022, SOME OF WHAT WE WERE DOING FELT FUTURISTIC. A LOT OF CEOS,C-LEVEL PEOPLE ARE THINKING MAYBE WE CAN ACTUALLY DEPLOY THIS NOW. MAYBE WE NEED TO FOR THE BENEFIT OF OUR SHAREHOLDERS, DEPLOY THESE TECHNOLOGIES NOW.
IF WE DON'T DO SO, WE WILL BE LEFT BEHIND A LETTER TO OUR COMPETITORS. WE CANNOT HAVE THAT MARGIN BENEFIT THAT OTHERS ARE ENJOYING. THE TONE OF CONVERSATIONS ACROSS THE BOARD HAVE CHANGED DRAMATICALLY OVER THE PAST SIX MONTHS. ED: DOES AI DISPLACE OR ELIMINATE JOBS IN THIS INDUSTRY? KRISHNA: IT IS HARD FOR ME TO OPINE ON THIS INDUSTRY SPECIFICALLY BUT I BELIEVE THE ADOPTION OF AI OVERALL WILL ACTUALLY BE RELATIVELY NEUTRAL ON JOBS. I BELIEVE THAT IS THE CASE HISTORICALLY WITH ANY LARGE TECHNOLOGY REVOLUTION.
NEW JOBS COME UP. UNIQUE HUMANS, NOT NECESSARILY INCREDIBLE SKILLED HUMANS, TO TRAIN THE AI'S, MAKE SURE SPECIFIC EDGE CASES ARE NOT RUN INTO. AT THE END OF THE DAY, I THINK THERE'S A LOT OF OPPORTUNITY FOR US TO HELP FIND NEW JOBS FOR PEOPLE. IN THE RESTAURANT INDUSTRY SPECIFICALLY YOU HAVE A UNIQUE CHALLENGE, LABOR AVAILABILITY. A LOT OF PEOPLE HAD NOT BEEN ABLE TO FIND LABOR. AND WE ARE HELPING THEM DO THAT USING AUTOMATION. ED:
KRISHNA GUPTA BRINGING AI TO A DRIVE-THRU NEAR YOU SOON. COMING UP, BRIDGING THE GAP IN VENTURE CAPITAL FUNDING FOR WOMEN OF COLOR FOUNDERS. WE WILL TALK ABOUT THAT WITH FEARLESS FUND CEO ARIAN SIMONE. LET'S TAKE A LOOK AT SHARES OF RIVIAN, DOWN ANOTHER 2.5%, AS INVESTORS HAVE LITTLE FAITH
LEFT IN THE ABILITY OF THE COMPANY TO COMPETE IN A CROWDED EV MARKET. AT LEAST SIX ANALYSTS HAVE CUT TARGETS SINCE APRIL, A LOT OF PEOPLE POINTING TO HIS MARKET CAP BEING THE SAME AS THE CASH ON ITS BALANCE SHEET. THIS IS BLOOMBERG. ♪
ED: FEARLESS FUND, THE VENTURE CAPITAL FUND BUILT BY WOMEN OF COLOR FOR WOMEN OF COLOR RECENTLY ANNOUNCED AN INDUSTRY-SPECIFIC COHORT OF THE GET VENTURE READY PROGRAM IN PARTNERSHIP WITH JPMORGAN CHASE. THE PROGRAM IS DESIGNED FOR BLACK WOMEN BUSINESS OWNERS IN FINTECH OR THE WORKFORCE DEVELOPING INDUSTRY. TO TELL US MORE ABOUT THE PROGRAM, LET'S BRING IN THE FUND THE CEO, ARIAN SIMONE. YOU HAVE ANNOUNCE THIS PARTNERSHIP WITH JP MORGAN. THEY HAVE ACQUIRED FIRST REPUBLIC, BOTH OF THEM WITH SIGNIFICANT VC RELATIONSHIPS, START UP ARE VENTURE BACKED.
WHAT IS YOUR REACTION TO THE NEWS THAT JP MORGAN HAS STEPPED IN TO ACQUIRE FIRST REPUBLIC? ARIAN: I'M NOT SURPRISED. JP MORGAN HAS DEFINITELY BEEN A LEADER IN THIS SPACE AS FAR AS VENTURE CAPITAL IS CONCERNED WITH EMERGING FUND MANAGERS AS WELL AS THE STARTUP ECOSYSTEM AS A WHOLE. I'M NOT SURPRISED. WHEN IT CAME TO EVEN THE WHOLE SVB SCARE AND EVERYTHING GOING ON, THEY WERE ONE OF THE FIRST LPS TO REACH OUT TO SEE HOW THEY COULD BE SUPPORTIVE, TAKING OVER ANY TYPE OF LOSSES WE MAY HAVE INCURRED, ANYTHING THAT MAY HAVE TAKEN PLACE. LUCKILY, WE HAVE LOW EXPOSURE TO THE ISSUE, BUT WE SAW EARLY ON THEY WERE DEFINITELY BEING A LEADER IN THIS SPACE, AWNING TO GET MORE INTO THE STARTUP ECOSYSTEM. ED:
LET'S GET TO YOUR RELATIONSHIP WITH THEM. I FIND THIS INTERESTING, MAKING CAPITAL AVAILABLE TO WOMAN OF COLOR BUT SPECIFICALLY IN FINTECH. WHY FINTECH? ARIAN: AT THE FEARLESS FUND, WE INVEST IN CPG AND TECHNOLOGY. WE ARE HEAVY BEAUTY AND WELLNESS, AND IN TECHNOLOGY, WE ARE HEAVY ON SAS MARKETPLACE. WE ALSO HAVE INVESTORS, LPS LIKE JPMORGAN CHASE, OTHERS IN THE FINTECH BUSINESS. FOR US, THIS MAKES A GOOD
STRATEGIC RELATIONSHIP. ANYTIME WE INVEST IN A FINTECH COMPANY, WE KNOW WE HAVE POTENTIAL ACQUIRERS INVESTED IN OUR FUND THAT MAY ACQUIRE THEM DOWN THE LINE. IT JUST MAKES GOOD FOR BUSINESS OVERALL, SETS UP A STRONG PIPELINE. ED: FOR WOMEN OF COLOR, AND ALL THE INDUSTRIES YOU ARE INVESTING IN, WHAT HAS THE ENVIRONMENT BEEN LIKE SO FAR IN 2023? WE HAVE TALKED ABOUT TIGHTER FINANCIAL CONDITIONS ON THIS PROGRAM BUT ALSO INEQUALITY FRANKLY AND HOW FOUNDERS AND STARTUPS ARE ABLE TO NAVIGATE THOSE TYPES OF FINANCIAL CONDITIONS. ARIAN: THAT IS VERY TRUE. WOMEN OF COLOR ARE THE MOST FOUNDED ENTREPRENEUR DEMOGRAPHIC, JUST THE LEAST FUNDED. WHETHER THERE IS A MARKET CORRECTION OR NOT, THEY HAVE THE BIGGEST GAPS OF DISPARITY. WE EXIST BECAUSE WE HOPE TO
CHANGE THE NARRATIVE IN THIS LANDSCAPE. AS OF RIGHT NOW, THE PROFILE OF A WOMAN OF COLOR ENTRE NOUS ARE IS SOMEONE THAT YOU WANT TO BET ON. CASH BURN RATES ARE LOW. THEY ARE NOT USED TO LARGE SUMS OF ACCESS CAPITAL SO THEY ARE GOOD STEWARDS OVER THEIR INVESTMENT. OUR PORTFOLIO IS HEALTHY AT A TIME LIKE THIS BECAUSE WE CHOSE TO INVEST IN WOMEN OF COLOR WHO ARE VERY MINDFUL OF THEIR INVESTMENTS. ED: YOU ARE COMING TO US FROM ATLANTA, GEORGIA. ON THIS PROGRAM WE TALK A LOT ABOUT SAN FRANCISCO, SILICON VALLEY, MIAMI, NEW YORK, LESS ABOUT ATLANTA. WHAT IS THE ENVIRONMENT FOR
RAISING VENTURE FUNDS, FOUNDING A BUSINESS IN THAT CITY, STATE? ARIAN: ONE THING I CAN SAY ABOUT THE WHOLE VC TECH ECOSYSTEM IN ATLANTA, IT IS DEFINITELY GROWING. I WOULD LIKE TO ADD, EVEN JUST FOR TRANSPARENCY, IS IT EASY? NO, IT IS NOT EASY TO RAISE CAPITAL IN ANY ENVIRONMENT, ESPECIALLY WHEN YOU ARE AN EMERGING FUND MANAGER, WHEN YOUR THESIS IS ABOUT WOMEN OF COLOR, BUT WE HAVE SOME AMAZING LPS LIKE YOU SAW ON THE SCREEN. FOR US, EVEN THOUGH WE ARE BASED IN ATLANTA, YES, WE HAVE RAISED CAPITAL FROM MANY OTHER AREAS INCLUDING SAN FRANCISCO, NEW YORK, THE OTHER MAJOR AREAS THAT YOU SEE A LOT OF FINANCIAL INSTITUTIONS BASED. ED: WE HAD A FOUNDER ON EARLIER WHO JUST CLOSED A $100 MILLION ROUND, $750 MILLION VALUATION. A YEAR AGO, EVEN AT THEIR LAST STAGE, THEY WERE AT A100 $28 MILLION VALUATION. I GIVE YOU THAT AS AN EXAMPLE. IS THERE A DESPERATION TO GO OUT AND GET ROUNDS DONE FROM THE STARTUP PERSPECTIVE, IS THEIR WILLINGNESS TO DEPLOY CAPITAL FROM THE VC PERSPECTIVE? ARIAN: YOU ARE CORRECT.
WITH THIS CURRENT MARKET ENVIRONMENT, YOU ARE SEEING A LOT OF TECH FOUNDERS RAISE WILL BE CONCRETE ROUNDS, AND IN BETWEEN ROUND BEFORE YOU GET TO YOUR NEXT ROUND. THAT IS WHAT THE MARKET HAS DICTATED IN THIS SPACE. YOU ARE ALSO CORRECT THAT A COUPLE YEARS AGO YOU COULD SEE A COMPANY THAT WAS PRE-SEED WITH A VALUATION OF NINE FIGURES, AND IT WAS NOTHING. VALUATIONS HAVE GONE DOWN. SOME INVESTORS WOULD SAY THAT THEY ARE MORE REALISTIC NOW.
YOU HAVE SEEN A DROP IN THOSE. FROM THE STANDPOINT OF THE FOUNDER, THEIR APPROACH TO THIS ENVIRONMENT HAS BEEN TO RAISE A BRIDGE ROUND TO STAY AFLOAT WHILE THEY BUILD THEIR TECHNOLOGY. ED: LAST QUESTION I WANT TO GO TO, CPG, FINTECH, WHERE IS THE MOST ACTIVITY RIGHT NOW? SPECIFIC AREAS MEDICALLY THAT YOU LOOK AT, THERE IS A LOT OF ACTIVITY THERE? ARIAN: FOR US, AS I WAS SAYING BEFORE, WE ARE 50% CPG, 50% TECHNOLOGY. THE SECTORS WE ARE IN THERE IS HEAVY ACTIVITY. ONE THING I CAN SAY ON THE TECH SPACE, RIGHT NOW, WE KNOW THAT AI IS THE NEW HOT THING. WE HAVE BEEN INVESTING IN AI
FOR A COUPLE OF YEARS. WE INVESTED IN A COMPANY CALLED CLEVER IN THE AI SPACE. YOU WILL SEE A LOT OF ACTIVITY. ONE THING I CAN SAY ABOUT
FINTECH, A LOT OF THE FOUNDERS OF COLOR, THEY ARE VERY HOT FOR ACQUISITION IN THE AREA OF FINTECH. ED: FEARLESS FUND THE CEO, ARIAN SIMONE. INC. YOU SO MUCH FOR YOUR TIME. COMING UP, ARM FILES FOR A MASSIVE IPO. WHAT WE KNOW COMING UP NEXT. THIS IS BLOOMBERG. ♪
ED: SOFTBANK'S SEMICONDUCTOR DESIGN UNIT ARM FILED OVER THE WEEKEND FOR AN INITIAL PUBLIC OFFERING. JOINING US NOW IS OUR SEMICONDUCTOR CORRESPONDENT. VALUATIONS ARE INTERESTING. WE HAVE BEEN COVERING THIS STORY FOR SOME TIME. WHERE DO WE SETTLE OUT ON THAT? >> NVIDIA WAS TRYING TO BUY THEM FOR $40 BILLION.
BASED ON THEIR REVENUE, THAT IS A MASSIVE VALUATION IF YOU WERE TO COMPARE THAT REVENUE LEVEL TO PUBLICLY TRADED COMPANIES. THEY WOULD BE WORTH $10 BILLION, LESS THAN 20. HARD TO PUT A VALUATION ON IT. A LOT OF PEOPLE LIKE THEIR TECHNOLOGY, PROSPECTS. ED: WHAT DOES ARM DO, WHAT IS ARM? IAN: HARD TO UNDERSTAND THE LICENSING OF AN INSTRUCTION SET. THEY PRODUCE A LAYER OF TECHNOLOGY THAT IS IN EVERY SMARTPHONE, INCREASINGLY IN COMPUTERS, ALSO IN DATA CENTERS. THEY ARE MOVING UP THE FOOD
CHAIN, DOING MORE OF THE DESIGN, THE THINGS THAT QUALCOMM AND BROADCOM WOULD DO. THAT IS A HIGH-MARGIN BUSINESS. ED: IS THIS GOING TO BE A BIG PAYDAY FOR SOFTBANK? IAN: INITIALLY, NO. THEY SAID THAT THEY WOULD PUT AN ELEMENT OF THEIR HOLDINGS INTO THE MARKET, BUT WHAT IT WILL DO IS LET PEOPLE KNOW WHAT ARM IS WORTH. THEY PAID $22 BILLION FOR THIS IN 2016.
PEOPLE WILL BE LOOKING AT THIS AS A CORNERSTONE OF SOFTBANK'S HOLDINGS TO RESTORE SOME FAITH AND CONFIDENCE IN THAT COMPANIES INVESTING, TRY TO GET A VALUATION WELL ABOVE THAT 32. ED: THERE IS ALSO A JURISDICTIONAL STORY. ARM IS A U.K. BASED FIRM, U.S. LISTING. SOFTBANK IS IN JAPAN. THAT IS COMPLICATED. IAN: THE U.K., AS WE HAVE WRITTEN ABOUT, WANTS THEM TO COME BACK TO THE LSE. AS FAR AS WE UNDERSTAND, HAVE FAILED TO DO THAT, SO IT WILL BE A U.S. LISTING.
A LOT OF ARM OPERATIONS ARE HERE THESE DAYS. HEADQUARTERS IS IN CAMBRIDGE. OWNERSHIP IN JAPAN. A LOT OF REGULATORY ISSUES THAT NEED TO BE NAVIGATED. ED: THERE IS A LOT THAT WE DON'T KNOW LIKE TIMING, FACTORS HAPPEN BEFORE THE LISTING. IAN: THE BIG THING TO FOCUS ON IS
THIS WILL BE THE BIGGEST TECH IPO THIS YEAR FROM A VALUATION PERSPECTIVE. THEY HAVE SETTLED ALONG THE SECOND HALF OF THE YEAR. TYPICALLY, WE HAVE THE FILING NOW. PROBABLY AUTUMN? ED: IAN KING ON ALL THINGS ARM. THAT DOES IT FOR THIS EDITION OF BLOOMBERG TECHNOLOGY. COME BACK TOMORROW FOR A
JAMPACKED SHOW INCLUDING THE GOOGLE CEO -- UBER CEO, APPLE COFOUNDER, ANDSOFI CEO. THERE'S A LOT TO RECAP. CHECK OUT THE PODCAST WHEREVER YOU GET YOUR PODCASTS. APPLE, SPOTIFY, I HEART, AND ON YOUR BLOOMBERG PLATFORMS. EARNINGS COME LATER IN THE WEEK, BUT DON'T FORGET THE DISCUSSION WE HAD IN THE SHOW. QSR'S ARE REPORTING.
WILL THEY TALK ABOUT AI? AI HAS BEEN THE BUZZWORD FOR NOT JUST THE SECTOR BUT TECHNOLOGY. THIS IS BLOOMBERG. ♪
2023-05-04 03:17
Show Video
Other news