'Bloomberg Technology' Full Show (04/19/2023)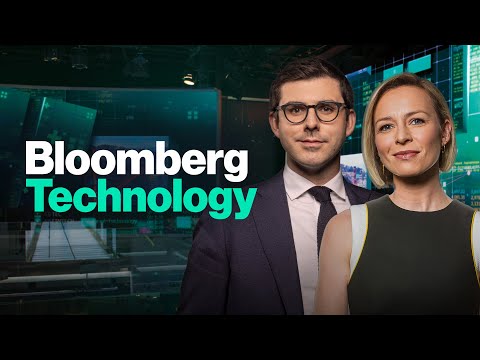 Show Video
>> FROM THE HEART OF WHERE INNOVATION, MONEY AND POWER COLLIDE IN SILICON VALLEY AND BEYOND, THIS IS "BLOOMBERG TECHNOLOGY" WITH CAROLINE HYDE AND ED LUDLOW. CAROLINE: I'M CAROLINE HYDE. ED LUDLOW IS ON ASSIGNMENT TODAY. THIS IS "BLOOMBERG TECHNOLOGY". TODAY WE DRIVE INTO TESLA'S DROP IN CAR PRICES ARE OF TONIGHT'S EARNINGS REPORT. IT IS HOW THE CUT AND PRICES NOW MAKING THE MODEL NEARLY 30% CHEAPER. PLUS NETFLIX FALLS OFF WITH BRIBER -- OFF WITH SUBSCRIBER GROWTH ESTIMATES.
PEOPLE ARE GETTING EXTREMELY PERSONAL DESPITE CONCERNS OVER PRIVACY WITH CHATGPT AS SOME TURN TO IT FOR THERAPY. WE DISCUSSED BUT'S FIRST -- BUT FIRST, LET'S CHECK IN ON ESTIMATES. SOME COME ON IN DRIVE. YOU ARE ALSO STILL THINKING ABOUT WHAT THE FEDERAL RESERVE AND GLOBAL CENTRAL BANKS HAVE TO DO TO TACKLE INFLATION. THEY NASA OFF BY 0.1%. THE 2-YEAR YIELD HAS CONCERNS ABOUT INTEREST RATE HIKES OF ALMOST SEVEN POINTS ON THE DAY. THE VIX IS STILL WELL LOW 17 SO
ANXIETY IS PLAYING INTO SOME FEAR INDICES. WE ARE SEEING SOME NERVOUSNESS AROUND THE RISKIER ASSETS LIKE CRYPTO AFTER WHAT HAS BEEN A PHENOMENAL RUN OF IN BITCOIN. JUST ABOUT 3.7% ON THE DAY. 29,000 IS WHERE WE ARE AT. KRITI GUPTA IS HERE TO TALK US THROUGH SOME OF THESE MOVES.
KRITI: THE BIG ONE IS THE NETFLIX SHARES. YOU ARE SEEING THEM PLUMMET DOWN ABOUT 3.2% AFTER REPORTING EARNINGS AFTER THE BELL YESTERDAY. NETFLIX THOUGHT THEY WOULD
INCREASE THEIR SUBSCRIBER COUNT BY CRACKING DOWN ON PASSWORD SHARING WITH THE EXACT OPPOSITE HAPPENED. LAST QUARTER, THE BIGGER FOCUS WAS NOT ON THE DOMESTIC BUT THE INTERNATIONAL. THEIR BIGGEST SUBSCRIBER INCREASE LAST YEAR CAME FROM INDIA. THEY ARE TALKING ABOUT THE INTERNATIONAL EXPANSION CONTINUING. LATIN AMERICAN COMING INTO FOCUS. AT THE OPPOSITE EFFECT WHEN IT
COMES TO PASSWORD SHARING. SHARES DOWN 3.2% ON THE DAY. ASML, THE DUTCH SEMICONDUCTOR EQUIPMENT MAKER WAIT ABOUT CHIPS. -- WORRIED ABOUT CHIPS. TSMC, ONE OF THE BIGGEST PLAYERS IN THE CHIPS SPACE, TALKING ABOUT CUTTING BECAUSE MAYBE THE DEMAND DOES NOT SUPPORT HOW MUCH SUPPLY IS NEEDED. IF YOU ARE PRODUCING LESS, THAT IS NOT GOOD NEWS FOR AN EQUIPMENT MAKER LIKE ASML. STORIES LIKE THIS PUSHING THOSE SHARES DOWN 3%. ALIBABA AS WELL COMING OUT AND SAYING THEY MAY SPIN OFF A PART OF THEIR GROCERY BUSINESS INTO A FRESH IPO, SOMETHING THAT WAS NOT WELL DEEMED BY INVESTORS.
THAT IS WEIGHING SHARES DOWN TO THE TUNE OF 2%. AFTER THE BELL IS WHERE ALL THE ACTION IN THE TECH SPACE HAPPEN. TESLA IS REPORTING EARNINGS ABOUT WHAT THEY ARE GOING TO DO WITH DELIVERIES AT THE SAME TIME AS THEY ARE REPORTING ABOUT PRICE CUTS. YOUR TO DATE DOWN 1.6 PERCENT.
CAROLINE: THE PRICE CUTS AND A LOOK AHEAD TO TODAY'S EARNINGS. WE ARE BRINGING IN DANA HULL. BEFORE THE EARNINGS, YOU SIT DOWN WITH US TO TALK ABOUT THE PRICE CUTS. THESE ARE NOW ADDING UP. 30% AFTER LEVEL WHY? >> THE MODEL Y IS TOLUSE NEST HAS IS MOST IMPORTANT CAR. ELON MUSK SIGNALED THAT HE WOULD CHASE VOLUME OVER PROFIT MARGINS .
TODAY WE ARE GOING TO FIGURE OUT THE IMPACT. WHEN YOU HAVE PRICE CUTS, AS MANY AS THEY HAVE SINCE THE BEGINNING OF THE YEAR, THAT BEGINS TO EAT INTO PROFIT MARGINS. THE BID ADMINISTRATIONS IRA NOW GIVES TESLA A PRODUCTION TAX CREDIT FOR MAKING THE CARS IN THE U.S.. IT IS ALL MARGIN. THAT IS THE ONLY QUESTION ANALYSTS AND INVESTORS HAVE TODAY. WHAT IS THE AUTOMOTIVE GROWTH
MARGIN NEXT CREDITS TODAY. THAT IS LIKE IF I MADE A BINGO CARD, IT WOULD HAVE MARGIN IN EVERY SQUARE. CAROLINE: IS IT ALL-IMPORTANT WHEN YOU PUT THIS IN THE CONTEXT OF TESLA VERSUS ITSELF VERSUS THE REST OF THE AUTO AND, THEY ARE NOT MAKING ANY SORT OF PROFIT YET. >> THAT IS WHY TESLA IS DOING WHAT IT IS DOING. THEY HAVE LITTLE ROOM AND THE BEST PROFIT MARGINS WHEN IT COMES TO ELECTRIC VEHICLES AND THEY ARE WILLING TO SACRIFICE THEM WHEN IT COMES TO MARKET SHARE.
ON THE LAST EARNINGS CALL, THE TESLA CFO SAID HE REIS -- EXPECTS PROFIT MARGINS TO REMAIN AROUND 20% THIS QUARTER. WE ARE WAITING TO SEE IF THAT IS THE CASE. IT IS PUTTING OTHER AUTOMAKERS ON NOTE. IF YOU ARE NOT PROFITABLE, AND ELON MUSK A OF A PRICE WAR, IT IS HARD FOR EVERYONE ELSE. CAROLINE:
WE THANK YOU SO MUCH. GLUED TO YOUR TOP LIVE BLOG WE GET THE NUMBERS AFTER THE BELL. LET'S GO BACK TO THE NUMBERS WE HAVE, NETFLIX. THEY ARE HOPEFUL ABOUT THE
SECOND HALF OF 2023 WHEN IT STARTS TO CRACK ON PASSWORD SHARING BECAUSE QUARTER ONE WAS A DISMAL START WITH SUBSCRIBER GROWTH DISAPPOINTING. LET'S BRING IN ANALYTICS STRATEGIST BRANDON CAPS ON THIS. TALK TO US ABOUT THE HOPES AND SILVER LINING AROUND CRACKING DOWN ON 100 MILLION PEOPLE THEY THINK SHARE PASSWORDS WITH NETFLIX. IS THIS REALLY GOING TO BE A HOLY GRAIL AFTER THE FIRST QUARTER MESS? >> HOLY GRAIL, MAYBE NOT BUT A SLIM MENTAL RESOURCE OF ADDITIONAL REVENUE MOVING FORWARD, PROBABLY.
EVERY TIME NETFLIX HAS ROLLED OUT A PRICE HIKE, IT ALWAYS RESULTS IN TEMPORARY STEERING BEFORE STABILIZATION. THIS IS NOT REALLY DIFFERENT. YOU ARE SEEING TRENDS GO HIGH IN THE REGIONS IT IS HOLDING OUT. IT IS WIDELY EXPECTED EVEN WHEN IT COMES TO THE MARKET WHICH IS THEIR MOST MATURE. THERE IS PROBABLY SHORT-TERM PAIN FROM NETFLIX BUT THEY WOULD NOT BE ROLLING THIS OUT IF THEY DID NOT BELIEVE IN THE LONG-TERM UPSIDE, PARTICULARLY AS THE WHOLE INDUSTRY FOCUSES ON MARGINS, MARGINS, MARGINS.
CAROLINE: LOOKING AT MARGINS WITH HEXA -- WILL TESLA AND NETFLIX. WITH LESS THAN HAD BEEN HOPED, IS THIS BECAUSE OF THEIR CONTENTS LATE AND YOU PARTICULAR ARE FOCUSING ON NOT JUST WHAT THE CONTENT IS MORE BROADLY BUT WHAT NETFLIX MAKES VERSUS WHAT IT LICENSES. >> IT IS A COMPLICATED QUESTION. WE SAW METHODS TO ANOTHER
RECORD LOW IN TERMS OF WILL.I.AM'S DEMAND FOR ITS ORIGINAL WHICH HAPPENS BECAUSE THE STRING MARKET IS AS CROWDED AS A BEST BUY ON BLACK FRIDAY AND THAT WILL NOT CHANGE ANYTIME SOON. ONE SAVING GRACE IS THE FACT COMPANIES ARE REOPENING THE LICENSING MARKET AFTER YEARS OF IN-HOUSE CONSOLIDATION. NETFLIX WILL PROBABLY BE ABLE TO BENEFIT BY ONCE AGAIN ACQUIRING TITLES FROM COMPETITORS THAT WILL HELP INCREASE ENGAGEMENT, RETENTION AND ACQUISITION. THEY STILL HAVE TO STRIKE THAT
BALANCE AND HAVE A STRONG CONTENTS LATE COMING OUT IN THE SECOND HALF OF THE YEAR BUT IT IS SUPPORTIVELY START GENERATING MENTO. CAROLINE: WHAT ABOUT THE PEOPLE THEY GENERATE CONTENT FROM? HIGHLIGHT SONY IN PARTICULAR. AND THEY KNOW NETFLIX IS OUT THERE PUSHING FOR ADVERTISING SPOTS ARE QUITE EXPENSIVE, HOW MUCH CAN THEY NEGOTIATE FOR THE PRICE POINT OF THESE CONTENT DEALS? >> WITH SOMEONE LIKE SONY, THE PREMIER ARMS DEALER OF CONTENT IN HOLLYWOOD, THEY HAVE IMMENSE LEVERAGE. NETFLIX IS ALREADY PAYING THEM OVER $1.4 BILLION FOR THEIR SKY
REAL. THAT WILL CONTINUE TO SKYROCKET ON A CASE-BY-CASE LICENSING AGREEMENTS. IT IS IMPORTANT BECAUSE WE KNOW NETFLIX WANTS TO STABILIZE AND SOLIDIFY ITS COUNTY BUDGET AROUND 70 BILLION FOR THE NEXT THREE YEARS. THEY WILL BE HARD-PRESSED TO FIND BETTER DEALS. EVERYONE KNOWS THEY NEED A -- THE CONTENT AND NOW IS A RICH TIME TO BE SELLING.
DESPITE THE CRACKDOWN ON PROGRAMMING OVERALL, THEY ARE IN A TOUGH POSITION BUT ALSO ADVANTAGEOUS. CAROLINE: I WANT TO GO TO WHAT WAS A DEBACLE OVER THE WEEKEND ON NETFLIX WHEN IT CAME TO STRESS TESTING IS LIVE OFFERING. THEY DID IT BEFORE ONCE WITH CHRIS ROCK BUT THAT "LOVE IS BLIND" HAPPENED. ARE MEANT TO BE ABLE TO TUNE IN
LIVE AND GIVE YOUR OWN QUESTIONS AND IT HAD A LOT OF PITCHES. HOW IMPORTANT IS THAT BRAND TO THE FUTURE OF THE PROFITS OF NETFLIX? >> I HAD MY GLASS OF WINE READY. I WAS EXCITED FOR THE LIVE EVENT. UNFORTUNATELY, IT DIDN'T DISAPPOINT. NETFLIX IS BEING SEEN AS TEST CASING WITH CHRIS ROCK. WITH "LOVE IS BLIND", THEIR ABILITY TO MOVE INTO LIFE SPORTS. AS WE SEE THEM CONTINUE TO
MIGRATE MORE AND MORE TOWARD DIGITAL PLATFORMS. THE FACT THEY HAD ISSUES WILL NOT INSTILL CONFIDENCE IN AN ALTAR LEADS THAT THEY MAY BE INTERESTED IN INVESTING IN AND STEALING THE RIGHTS. LIVE EVENTS IS ANOTHER GENERATED SOURCE THAT WILL BRING ENGAGEMENT AND A LOT OF CHATTER TO THE PLATFORM. IF THEY WANT TO CONTINUE TO EXPAND, THEY HAVE TO MAKE SURE TECH IS UP TO STOP. CAROLINE:
LET'S TALK LEADERSHIP BECAUSE ALL THIS COMES UNDER WHAT HAS BEEN A VERY, COMPARED TO MANY OTHER TECH COMPANIES, A PRETTY SLICK TRANSFER OF POWER GOING ON WITH NETFLIX. WHAT DO YOU MAKE OF IT UNDER THE NEW LEADERSHIP AND SAME OLD PROBLEMS? >> THERE WILL ALWAYS BE STAFF TO -- BE SNAFUS HERE AND THERE BUT YOU ARE SEEING A SEAMLESS TRANSITION AND ISSUES THAT ARE IMPORTANT BUT NOT INSURMOUNTABLE. I WOULD NEVER BET AGAINST NETFLIX AT THEIR WAYS GIVEN THAT THEY'RE ABLE TO ADAPT AND EXPAND THEIR PRODUCTS.
WHEN WE ARE TALKING ABOUT LEADERSHIP AND THEM HYPER FOCUSING ON THE ADDICT HERE IS A GREAT CALL. THAT IS WHAT INVESTORS WANT TO HEAR. PARTICULARLY FOR CONSCIOUS CONSUMERS IN A VERY UNCERTAIN ECONOMIC REALITY.
RIGHT NOW, YOU ARE SEEING REED HASTINGS FOOTPRINTS ARE STILL ALL OVER NETFLIX. THE NEW LEADERSHIP IN GREG PETERS AND TED SARANDOS HAS BEEN IN THIS POSITION FOR QUITE SOME TIME AND WILL DO JUST FINE ALL THINGS CONSIDERED. CAROLINE: PARENT ANALYTICS INDUSTRY STRATEGIST, BRANDON KATZ. WE ARE GOING TO SHIFT GEARS AND TURN TO ALL THINGS CHATGPT. CAROLINE: WHEN PEOPLE THINK OF AI, THEY MAY THINK OF ROBOTS, THREATENING REPETITIVE JOBS AND LEGAL WORK BUT IT MAY EVEN REPLACE THE MOST SECRETIVE AND INTIMATE LINES OF WORK, THERAPY. BLOOMBERG'S RACHEL METZ REPORTS PEOPLE ARE TURNING TO CHATGPT AS A SOLUTION TO THERAPY, TELLING IT THEIR PROBLEMS AND SEEKING REASSURANCE DESPITE POTENTIAL PRIVACY IMPLICATIONS. LET'S BRING IN RACHEL AND
MARGARET MITCHELL. SHE BELIEVES AI COULD BE A SOLUTION TO CERTAIN AREAS OF THERAPY LIKE CRISIS HEADLINES. RACHEL, I TURN TO YOU FIRST. HOW ARE PEOPLE USING CHATGPT? YOU HAVE HAD INTIMATE DISCUSSIONS WITH PEOPLE WHO TURN TO IT. RACHEL: I SPOKE WITH SOME PEOPLE WHO SAY THEY USED IT EITHER INSTEAD OF SPEAKING TO A THERAPIST OR IN ADDITION TO HAVING A HUMAN THERAPIST AND EVEN THOUGH IT IS STILL EARLY DAYS, SOME ARE FINDING IT HELPFUL WHICH IS INTERESTING. IT IS NOT WHAT I WAS EXPECTING.
CAROLINE: WITH THAT OF COURSE COMES CONCERNS. LET'S START ON THE HOPEFUL AREAS OF THIS. WHERE DO YOU SEE OPPORTUNITIES FOR SUCH VIRAL AI CHATBOTS TO BE HOPEFUL -- HELPFUL IN THE WORLD OF MENTAL HEALTH? >> THERE IS A FEW AREAS. ONE IS AROUND TRIAGING. FIGURING OUT WHO SOMEONE SHOULD TALK TO GIVEN THEY HAVE SOME ISSUES.
SO BASICALLY, THERE ARE CRISIS TECH LINES OR PHONE LINES THAT ARE OVERRUN WITH REQUESTS FOR HELP ESPECIALLY FOR VETERANS BUT THERE ARE NOT ENOUGH PEOPLE WITH EXPERTISE TO HELP THEM. ONE THING THAT IS REALLY USEFUL IS TO HAVE A SORT OF AUTOMATED SYSTEM TO HELP PEOPLE GET QUICKLY THROUGH DIFFERENT CALLS IN ORDER TO ROUTE THEM TO THE RIGHT PEOPLE. IT IS ALSO THAT THIS KIND OF TECHNOLOGY IS USEFUL FOR WHAT IS CALLED RUBBER DUCKING WHICH IS TALKING SOMETHING OUT.
YOU HAVE ANOTHER ENTITY YOU CAN TALK SOMETHING OUT TO, EVEN IF IT DOES NOT RESPOND, THAT IS OFTEN QUITE HELPFUL. THOSE TWO SORTS OF USE CASES ARE ARGUABLY MORE PROS THAN CONS. CAROLINE: THERE WERE CLEARLY ALLEVIATION OF THE FACTS THEY FEEL A THERAPIST WILL CHARGE THEM A LOAD OR GET BORED OF THEM ASKING QUESTIONS. BUT WHEN YOU SPOKE TO OPEN AI THE COMPANY OR WHEN YOU ARE THINKING OF PEOPLE WHO USE THEM ALONGSIDE A THERAPIST, IS THAT SEEM TO BE THE BETTER APPROACH? RACHEL: RIGHT NOW, IT IS IMPORTANT TO KEEP IN MIND THERE ARE A LOT OF LIMITATIONS.
THE MOST OBVIOUS IS THIS IS NOT INTENDED TO BE A THERAPIST AND IS A GENERAL USE CHATBOTS. ANY DATA YOU PROVIDE TO THE SYSTEM COULD BE VIEWED BY OPEN AI. IT CAN BE DELETED BUT IT MAY TAKE UP TO A MONTH TO DELETE YOUR ACCOUNT.
I PERSONALLY TRY TO AVOID GIVING IT ANY INFORMATION WHEN I'M TYPING WITH CHATGPT. I WANT CONTROL OF MY OWN PERSONAL DATA. IT IS NOT YOU ARE TALKING TO A PROFESSIONAL THEY'RE PICKS WHERE YOU HAVE CONFIDENTIALITY. CAROLINE: ASKING A QUESTION OF OPENAI, DOES IT REALIZE THIS IS A SENSITIVE AREA AND PUSHBACK FROM GETTING -- GETTING ANY DIRECT MEDICAL ADVICE? OPENAI --RACHEL: THEIR POLICIES INCLUDE DO NOT USE THE CHATBOTS TO DISCLOSE ANY MEDICAL DIAGNOSES BUT ALSO IF YOU PURCHASE IT TO SAY HELP ME AS A THERAPIST, IT MAY PUSHBACK. BUT AT THE SAME TIME, IT MAY
SAY IF YOU WANT, I CAN TRY TO GIVE SOME ADVICE. ONE OF THE PEOPLE I SPOKE TO, IT SAID THAT. BUT IT SAID I AM NOT INTENDED AS A THERAPIST BY CAN TRY TO HELP. CAROLINE: WHAT IS INTERESTING IS THERE
ARE MANY COMPANIES THAT TRY TO THINK OF THE WAYS IN WHICH LONELINESS CAN BE HELPED. YOU AT HUGGING FACE IS AN AI WHERE YOU ARE PUTTING TOGETHER THEM INTO AN OPENFACE MANNER. HOW ARE YOU THINKING AROUND IS WHETHER IT IS FOR MENTAL OR OTHERWISE? MARGARET: WITH ETHICS WORK YOU ARE ALWAYS THINKING ABOUT DIFFERENT VALUES AND PROS AND CONS. THERE IS NEVER A VERY OBVIOUS, CLEAR ANSWER WHEN YOU GET INTO THE WEEDS OF HOW THIS TECHNOLOGY CAN AFFECT PEOPLE. WE ARE WORKING ON THINGS LIKE DATING MECHANISMS WHERE, WHILE THE SOURCE CODE IS STILL OPEN, THE ABILITY TO INTERACT WITH A SYSTEM IS LIMITED.
YOU HAVE TO BE ABLE TO SUBMIT A REQUEST. THIS IS A SITUATION WHERE EVENTUALLY IT WOULD MAKE SENSE TO COLLABORATE WITH CLINICIANS, THERAPIST, AND THINGS LIKE THAT YOU HAVE TO BE PART OF THE SYSTEM AND THE REQUESTS. THIS IS THESE DATING MECHANISMS THAT WE ARE WORKING ON AT OPEN SORES. WE ALSO TRY TO PROVIDE AS MUCH DOCUMENTATION AND DETAIL AS POSSIBLE. WE HAVE A FEW MENTATION AND HEAVY PROTOCOLS FOR MODELS THAT GO OVER INTENDED USES. WEIGHS IN TECHNOLOGY COULD BE
MISSED -- WAYS THE TECHNOLOGY COULD BE MISUNDERSTOOD. CAROLINE: WILL GIVE A TOUGH, QUICK ONE TO FINISH. IS OPENAI BEHAVING RESPONSIBLY IN THE USE OF CHATGPT FALLING TO THE BROADER COMMUNITY? MARGARET: YES AND NO. WITH EVERYTHING WITH ETHICS, THEY ARE DOING SOMETHING'S RECENT AUDIBLY AND SOME THINGS VERY EARTH POSSIBLY -- SOME THINGS VERY RESPONSIBLY AND SOME THINGS IRRESPONSIBLY. CAROLINE: WE THANK YOU SO MUCH FOR JOINING US MARGARET MITCHELL AND OUR OWN RACHEL METZ. AMAZING REPORTING COMING FOR HER. STARTING TODAY, YOU CAN FIND A
NEW AI LANDING PAGE ON BLOOMBERG.COM. CHECK OUT RACHEL'S WORK HIGHLIGHTING OUR COVERAGE AND DATA. THERE IS A NEW 12 PARTS BLOOMBERG ORIGINAL SERIES ABOUT AI'S IMPACT ON SECTORS IN THE ECONOMY. YOU DO NOT WANT TO MISS IT.
COMING UP, LEGISLATION SURROUNDING A BAND OF TIKTOK IS GETTING THE ATTENTION OF BIG TECH. LOBBYISTS ARE PUSHING TO CHANGES FOR THE BILL. THIS IS BLOOMBERG. CAROLINE: TIME FOR TALKING TYPE. OTHER KEY STORIES ON OUR RADAR. META SET TO BEGIN SECOND ROUND OF COMPANY LAYOFFS TODAY. NEWS AROUND MARK ZUCKERBERG'S GOALS OF COMPANY EFFICIENCY.
IT INDICATES FACEBOOK, WHATSAPP, INSTAGRAM AND META'S VIRTUAL REALITY LAB WILL BE AFFECTED. SNAP SAYS IT CANNOT BE SUED FOR ALLEGEDLY ADDICTING YOUNG USERS. IT CLAIMS IT IS "PRIMARILY USED FOR DIRECT COMMUNICATION", FUNDAMENTALLY DIFFERENT FROM OTHERS ARE AT THE CENTER OF ADDICTION. OF COURSE META, GOOGLE, AND SNAP ARE ALL FIGHTING THIS.
TIKTOK IS RESISTING LEGISLATION THAT WOULD BANNED TIKTOK IN THE U.S. INITIAL PUSHBACK COMES FROM GROUPS LOBBYING TO NARROW WHAT IS THE BIPARTISAN LEGISLATION BEING CONSIDERED IN THE SENATE. THEY ARE WORRIED THE BILLS BROAD LANGUAGE CAN IMPACT THEIR BUSINESSES. WE WANT TO DIG IN ON THE REPORTING.
IT IS INTERESTING THAT A LOBBYIST FOR TECHNOLOGY SEEMS TO BE AGAINST THE PUSHING BACK ON THE CHINESE APP TIKTOK. WHY? >> ONE THING THAT IS CONCERNING ABOUT THIS BILL TO U.S. TECH COMPANIES AS IT IS WRITTEN VERY BROADLY. THIS IS A BILL THAT WOULD NOT JUST COME OUT AND BAN TIKTOK BUT EMPOWER THEM TO INCLUDE A NATIONAL SECURITY RISK OF ANY TECHNOLOGY LIKE A FOREIGN SECRETARY -- A FOREIGN ADVERSARY. THE CONCERN IS A LOT OF U.S. TECHNOLOGY HAS CHINESE COMPONENT.
SOME LINE OF CODE WRITTEN BY CHINESE NATIONALS. THIS CAN BECOME A VERY POWERFUL WEAPON AGAINST THE U.S. TECH INDUSTRY. CAROLINE: IT IS INTERESTING BECAUSE EVERY TIME WE MENTION IT MAY BE REALISTIC FOR TIKTOK TO BE BANNED, WE THINK ABOUT THE REPERCUSSIONS TO GOOGLE, YOUTUBE, SHORTS AND INSTAGRAM BUT WHO ARE THE COMPANIES THAT ARE MOST WORRIED? BUT IT MORE LIKELY BE APPLE, CISCO AND IBM THAT ARE MORE DEPENDENT ON CHINESE TECHNOLOGY? >> OUR RESEARCH SHOWS BOTH HARDWARE AND SOFTWARE COMPANIES ARE WORRIED ABOUT THIS AND THAT IS BECAUSE OF THINGS WE HEARD FROM THE TECH COMPANIES THROUGHOUT THIS CONVERSATION ABOUT TO TALK.
THEY ARE ASKING U.S. LAWMAKERS TO BE CAREFUL IN THE STEPS THEY MAY TAKE EVEN IF THEY MAY INITIALLY BENEFIT TECH COMPANIES, IT COULD SET A BAD PRECEDENT FOR U.S. COMPANIES OPERATING ABROAD. WHAT IF INDIA DECIDES IT WANTS
TO BANNED META? THEY ARE LOOKING BEYOND THEIRS AND WONDERING HOW THIS WILL PLAY OUT GLOBALLY. CAROLINE: I SUPPOSE THE SHOE ON THE OTHER FOOT IS MUCH OF THE ARGUMENT IS CHINA DOES? A LOT OF COMPANIES OVER THERE AND THIS WOULD BE THE RESPONSE -- IS CHINA DOES BAN A LOT OF COMPANIES OVER THERE AND THIS WOULD BE THE RESPONSE. >> EVEN THOUGH WE ARE IN COMPETITION WITH CHINA, WE DO NOT WANT TO BECOME MORE LIKE CHINA. WHEN YOU LOOK AT HOW WE HANDLE EXTREME COMPETITION, IN SOME PEOPLE'S OPINION, OUR GREATEST GLOBAL ADVERSARY IS TO FIGURE OUT HOW WE CAN ADDRESS OUR TECH COMPANY IN THE U.S. IN A WAY THAT REFLECTS THE FREEDOMS AND VALUES THE U.S.
HOLDS HERE. CAROLINE: THANK YOU FOR BRINGING US THE LATEST. COMING UP, WE ARE GOING TO TALK ONE MORE REGULATION BUT THIS TIME HOW AIRBNB IS OVERCOMING IT. THEY HAVE A NEW PROGRAM THAT IS PICKING UP AND ARE ADDING MORE LANDLORDS. NEXT WITH THE AIRBNB CO-FOUNDER, NATHAN BLECHARCZYK. ALSO A QUICK CHECK ON MARKETS
AS WE HEAD TOWARD THE CONVERSATION WITH A PUBLIC COMPANY. NASDAQ MANAGING TO MOVE OFF THEIR LOWS. NERVOUSNESS AROUND THE OVERALL OUTLOOK AT THE MOMENT AND WORRIES ABOUT WHAT THE FEDERAL RESERVE HAS TO DO TO INFLATION. INFLATION RUNNING HOT IN THE U.K., ONCE AGAIN ABOVE 10%. THE TWO-YEAR YIELD HASN'T ZAIDI RUNNING DEEP AT 4.26%. THE VIX IS REMAINING CALM. WELL BELOW THE VOLATILITY WE
SEE IN THE BOND MARKET AND MOVE INDEX THAT CONTINUES TO REFLECT THAT. LET'S HAVE A LOOK AT INDIVIDUAL COMPANIES ON THE MOVE. TECH HAS BEEN UNDER PRESSURE. THAT FLIX IS DOWN BY 3.5% AFTER IS UNDER -- EARNINGS UNDERWHELMED THE MARKET. ALSO SHOWING CONCERNS ABOUT SHIFT DEMAND FOR A MSL -- FROM ASML. THIS IS BLOOMBERG.
CAROLINE: WELCOME BACK TO "BLOOMBERG TECHNOLOGY". I AM CAROLINE HYDE IN NEW YORK. WE ARE EKING OUT A GAINS ON THE NASDAQ 100. WE HAVE GOTTEN THEM OUT FOR THREE STRAIGHT DAYS. IT IS THE LONGEST WE HAVE SEEN ON THE TECH HEAVY BENCHMARK SINCE THE END OF MARCH. MANAGING TO JUST RALLY UP ON
THE HEAVY LIFT GOING WITH AMAZON DOING THE HEAVY LIFT ON THE POINTS PERSPECTIVE. ON THE DOWNSIDE IS CISCO AND NETFLIX, DOWN BY 3.7%. ITS FIRST-QUARTER EARNINGS ARE UNDERWHELMED. NOT AS MANY SUBSCRIBERS ADDED AS THE MARKET WANTED TO SEE. THEY ARE LOOKING FOR GUIDANCE FOR SECOND QUARTER REVENUE, NOT LOOKING PRETTY EITHER. THEY TALK ABOUT THE SECOND HALF
OF THE YEAR BEING LONGER. TESLA ALSO DOWN BY 1.3% AGAIN. THIS IS ELON MUSK GOING FOR OVERALL SALES OVER PROFITS. HE WANTS TO BE GETTING THEM OUT THE DOOR. THE MODEL Y'S AND 3'S.
THE MODEL Y IS DOWN BY ALMOST 30,000 -- BY ALMOST 30%. EARNINGS AROUND WHERE THE FEDERAL RESERVE HAS TO GO IN TERMS OF INFLATION IS HITTING BITCOIN ALSO. SMALLER BANKS ARE EASING SOME CONCERNS ABOUT THE RESILIENCY OF THE FINANCIAL SECTOR IN THE U.S. THE REST TO A HAVEN IN BITCOIN, WHICH IS AN ALTERNATIVE TO MODERN-DAY FINANCE, IS CURRENTLY UP BY 3.5% WITH SOME $30,000. LET'S TALK ABOUT SOMETHING DIFFERENT. AIRBNB IS ADDING STALWART
CAPITALS AND OTHER -- STARWOOD CAPITALS AND OTHER LANDLORDS THAT WOULD ALLOW PEOPLE TO LEASE THEIR APARTMENTS PART-TIME. THIS HELPS LANDLORDS ATTRACT TENANTS WHO AIM TO BECOME THE HOST THEMSELVES. AIRBNB COFOUNDERS HERE TO TALK ABOUT IT. NATHAN BLECHARCZYK. THIS ACTUALLY ROLLED OUT IN NOVEMBER BUT PEOPLE ARE GETTING MORE INTERESTED. WHAT IS DRIVING DEMAND? IS IT THE LANDLORDS THAT ARE INTERESTED OR THE AND TELLING LANDLORDS TO GET ON BOARD ECHO NATHAN: THE AIRBNB APARTMENTS PROGRAM IS OUT TO A STRONG START. THAT IS BECAUSE THERE IS A NEED FOR RECORDS WHICH IS HOUSING AFFORDABILITY. IN THE U.S., 46% OF RENTERS ARE
COST BURDENS WHICH MEANS THEY ARE SPENDING 30% OR MORE ON THEIR INCOME TO PAY THEIR RENT. THIS DISPROPORTIONATELY IMPACTS YOUNG PEOPLE AND THOSE LIVING IN CITIES, ABOUT TWO THIRDS OF YOUNG PEOPLE AND THOSE IN CITIES RIGHT. THAT IS AIRBNB'S AUDIENCE. WON'T WE -- WE STARTED AIRBNB, IT WAS TO HELP US AFFORD OUR OWN BRICKS. WE RENTED OUT AN EXTRA BEDROOM. IF I WERE TO DO THAT TODAY, THERE IS A CHANCE MY LIVER WOULD NOT ALLOW. WITH THIS, WE ARE HELPING
RENTERS FIND APARTMENT LANDLORDS THAT WOULD HELP THEM SUPPORT RENTING ABILITIES ON A PART-TIME BUSINESS -- BASIS. YOU CAN COME AND FIND 200,000 BUILDINGS ACROSS 48 CITIES THAT WILL ALLOW YOU TO HOST. CAROLINE: 38 CITIES IS INTERESTING BECAUSE THAT RAMPED UP SINCE HE FIRST LAUNCHED. IS THIS A REGULATORY DISCUSSION YOU ARE HAVING AS WELL? NATHAN: WE HAVE 175 BUILDINGS ACROSS 25 SITTINGS. THERE ARE TWO LAYERS TO THIS. THERE IS THE REGULATION THAT
EXISTS CITY BY CITY. IN MOST CITIES, THERE IS REGULATION DOWNPLAYS WHICH ALLOWS PEOPLE TO RENT THEIR HOMES ON A PART-TIME BASIS. EVEN IF THE REGULATION ALLOWS YOU TO DO THIS, IT STILL NEEDS THAT SHE STILL BE PERMISSION FROM YOUR LANDLORD. THIS WORKS WITH LANDLORDS TO
CREATE A FRAMEWORK THAT MAKES THEM COMFORTABLE GIVING PERMISSION TO THEIR TENANTS TO BECOME HOST. CAROLINE: WHAT GETS THEM COMFORTABLE BECAUSE THEY NEED TO HAVE A LOTS OF FAITH IN THEIR TENANTS THAT THEY WILL KEEP THE BUILDING UP TO SCRATCH SO IT IS A PLEASANT EXPERIENCE FOR ANYONE WALKING INTO THEIR PARTICULAR HIGH-RISES? NATHAN: FIRST IS JUST VISIBILITY AND WHAT IS HAPPENING. THEY WANT TO HAVE AN ATMOSPHERE THAT IS CONDUCIVE TO A SENSE OF COMMUNITY THEY ARE BUILDING. THEY WANT TO ASSERT CONTROL TO MAKE SURE IT IS HAPPENING ONLY ON A PART-TIME BASIS AND THEY KNOW WHO IS COMING AND GOING FROM THE BUILDINGS. YOU HAVE A SOFTWARE SUITE THAT ALLOWS THE LANDLORDS TO SEE WHO IS HOSTING, HOW MANY GUESTS ARE COMING AND GOING, AND HAVE A SENSE OF CONTROL OVER WHAT IS HAPPENING AND ENFORCE IT TOO.
THE SECOND PART IS WE ARE ALLOWING LANDLORDS TO MARKET THEMSELVES AND THE FACT THEY ARE FRIENDLY TO AIRBNB HOSTS. THAT THEY ALLOW THIS. THEY ARE NOW FEATURED ON OUR WEBSITE. YOU CAN COME TO OUR WEBSITE AND SEE THE 260 BUILDINGS ACROSS THE U.S.. IF YOU ARE INTERESTED, REACH OUT TO US -- TO THE BUILDING TO SIGN A ONE-YEAR LEASE. OUR DRIVING LEADS TO THE
BUILDINGS AND DRIVING THEIR CORE BUSINESS AND REDUCING THEIR MARKETING COSTS. CAROLINE: AS THE ECONOMY ROLLS OVER, DO YOU THINK WE WILL SEE MORE OF THIS? HAVE YOU BEEN ABLE TO LINE IT UP AS PEOPLE WERE WORRIED ABOUT COST OF LIVING AND WHETHER OR NOT THIS DOES WELL? NATHAN: ABSOLUTELY. IT DEFINITELY PLAYS TO THE TIMES AND THERE IS ECONOMIC UNCERTAINTY AND QUESTIONS ABOUT HOUSING AFFORDABILITY. NOW MORE THAN EVER, THIS IS RELEVANT. WE ARE WELL-POSITIONED TO
CREATE THIS PRODUCT BECAUSE WE HAVE THE AUDIENCE THAT REALLY UNDERSTANDS THAT HOSTING ENABLES PEOPLE TO PAY THEIR BILLS. TO START THEIR COMPANY. THESE ARE FOLKS WHO ARE YOUNG, ARE OFTEN IN URBAN AREAS, AND ARE VERY FLUENT IN AIRBNB. THEY WANT TO DO THIS AND THEY KNOW IT IS SOMETHING THAT WOULD HELP THEM. THEY JUST NEED TO KNOW WHICH LANDLORDS WILL SUPPORT THE ACTIVITY. WE ARE PLAYING MATCHMAKER.
WE HAVE DEMAND AND OUR PARTNERSHIPS HAVE THE SUPPLY. CAROLINE: OFTEN, THESE ARE INTERNATIONAL LANDLORDS. WITH THIS EVER GO BEYOND THE U.S.? NATHAN: WE ARE WORKING WITH A RANGE OF LORDS. SMALL ONES AND LARGER ONES. STARWOOD CAPITAL JUST SIGNED ON, AND MANY MORE. THIS WILL CONTINUE TO GROW.
WE ARE PARTNERING WITH A BACKLOG OF LANDLORDS. I THINK THIS WILL EXPAND BEYOND THE U.S. WE ARE STARTING HERE. WE ARE GOING SLOW BECAUSE YOU WANT TO MAKES WRITING WORKS FOR LANDLORDS AS WELL. WE WANT TO MAKES IT IS A SUCCESS. A SUCCESS IN THESE 260 BUILDINGS AND WE ARE CONFIDENT THIS WILL HELP WITH MANY MORE BUILDINGS. CAROLINE: WHY DOES IT WORK FOR YOU?
NATHAN: FOR AIRBNB THE COMPANY? YES, IT IS IMPORTANT BECAUSE ONE THIRD OF AMERICANS RENT AND THAT IS A LARGE PART OF THE MARKET. WE WANT TO MAKE SURE THEY ARE NOT CATEGORICALLY DISALLOWED FROM PARTICIPATING IN AIRBNB. THIS IS REALLY GOOD FOR PART OF THE MARKET AND YOUNG PEOPLE, THOSE IN CITIES. THIS IS OUR CORE DEMOGRAPHIC THAT, BY DEFAULT, CANNOT HOST CURRENTLY. THIS PROGRAM IS -- IT WILL CHANGE THE INDUSTRY'S PERCEPTION TO SEE THIS AS AIRBNB, NOT AS SOMETHING THEY NEED TO TIGHTLY CONTROL OR PROHIBIT IN THEIR BUILDINGS BUT AS AN ECONOMIC OPPORTUNITY THAT CAN BE EMBRACED WITH PROPER CONTROLS IN PLACE. IT IS ABOUT CONTROLS AND MAKING SURE THIS IS HAPPENING ON A PART-TIME BASIS. CAROLINE: THANK YOU SO MUCH FOR SPINNING
TIME WITH US. NATHAN BLECHARCZYK. AS A RAMP UP TO EARTH DAY, WE CONTINUE TO COVER TECHNOLOGIES AND STRIVE TO PROTECT THE PLANET. TODAY, WE TAKE A LOOK AT CONCERNS OF THE IMPACT OF OFFSHORE WIND FARMS ON MAIL -- MARINE ANIMALS AND DOLPHINS AND OTHER OCEAN LIFE. >> WHALE AND SHIP COLLISIONS ARE LEADING CAUSES OF DEATH FOR ENDANGERED WHALES OFF THE COAST OF MASSACHUSETTS AND THE NORTH AND SOUTHERN CALIFORNIA AND COAST OF THE PACIFIC. DESPITE THEIR LARGE STATUE WEIGHING ANYWHERE BETWEEN 70 AND WENT -- 160 TONS, THERE ARE NO MATCH FOR A 70 TON CARGO SHIP.
WHITE WILLS HAVE BEEN LISTED AS ENDANGERED SINCE 1970 AND HAVE HAD A POPULATION DECLINE SINCE 2010. >> THE WHITE WHALE IS HIGHLY ENDANGERED AND DEFINITELY IT IS THE UTMOST CONCERN THAT WE PROTECT THEM AND ENSURE THAT WE DO NOT DO ANYTHING DURING OUR OPERATIONS OR CONSTRUCTION TO NEGATIVELY INFLUENCE THE POPULATION. >> TO PREVENT THIS PROBLEM, ORGANIZATIONS LIKE CHARLES RIVER ANALYTICS AND WILL SAVE HAVE BEEN USING ARTIFICIAL INTELLIGENCE TO COMBAT WHALE FATALITIES. BASED ON CAMBRIDGE MASSACHUSETTS, CHARLES ANALYTICS DEVELOPED TECHNOLOGY TO BE USED BY VINEYARD WENT TO PLANS TO INSTALL WIND TURBINES 15 MILES SOUTH OF THE COAST. THEY WILL USE A SYSTEM TO ALLOW
RADARS AND CAMERAS TO DETECT THE LOCATION OF WHALES BY PERFORMING 360 DEGREE SWEEPS OF THE SURROUNDING OCEAN. >> THE GREAT PART ABOUT THE SALE THAT SOFTWARE IS IT WORKS WITH THE INFRARED CAMERA AND IS ABLE TO DETECT SMALL CHANGES IN TEMPERATURE WHICH ENABLES US TO DETECT WHALES DURING TIMES OF THE BIGGER VISIBILITY. >> IN CONTRAST, THE BENIOFF ORGANIZATION DEPLOYS UNDERWATER MICROPHONES OFF THE CALIFORNIA COAST TO LISTEN FOR BLUE WHALE VOCALIZATIONS NEAR BUSY SHIPPING LANES WHERE THE TOOL IS ABLE TO VESSELS AND SHIPPING COMPANIES ACCORDING TO THEIR COOPERATION WITH NOAA VOLUNTARY SPEED RESTRICTIONS IN BOTH REGIONS. >> OUR GOAL IS TO INTEGRATE THE TECHNOLOGIES IN FUTURE PROJECT AS WE DEVELOP MORE INTO THE TO FIND WAYS WHERE WE CAN ADVANCE THE TECHNOLOGY SO WE CAN BUILD OFFSHORE WIND FARMS AS QUICKLY AS POSSIBLE TO MEET THE GOALS THE STATE AND FEDERAL GOVERNMENT HAVE FOR RENEWABLE ENERGY. >> WHEN THEY USE SONIC WEIGHT THE TEXAN THAT SONIC WAVE DETECTION, THIS RESULTS IN INCREASING DEVELOPMENT OF RENEWABLE ENERGY PRODUCTS, COMBATING CLIMATE CHANGE.
CAROLINE: COMING UP, WE WILL HAVE MORE CLIMATE CHANGE RELATED NEWS IN THE WORLD OF VENTURE CAPITAL. STICK WITH IT. UP NEXT, THIS IS BLOOMBERG. ♪ CAROLINE: TIME FOR OUR VC ROUND, STARTING WITH CONGRUENT VENTURES WHICH RAISE 300 MILLION DOLLARS TO HELP CLIMATE STARTUPS. THIS BRINGS HER TOTAL A UM TO $700 MILLION PLUS. MEANWHILE GM INVESTS IN PANORAMIC LABORATORIES. IT COULD MAKE THE BATTERIES CHEAPER TO MANUFACTURE.
INVESTING IN COMPANIES MAKING A CHANGE IS NOT ABOUT JUST THE ENVIRONMENT BUT ALSO ABOUT REPRESENTATION, WHO RUNS THEM AND WHO BUILDS THEM. LET'S BRING IN DREW GLOVER, AN INVESTOR WHO STRIVES TO BUILD A DIVERSE PORTFOLIO. THE ADVENTURES IS FOCUSED ON FINTECH IN PARTICULAR. YOU WERE ADVISING AND CONSULTING AND YOU ARE TAKING IN AND COMPANIES. HOW WELL-FUNDED ARE THE COMPANIES YOU BACK AT THE MOMENT? DREW: IT REALLY GOES ACROSS A SPECTRUM. FIAT GROWTH, WE GET TO WORK HANDS ON.
WITH FIAT VENTURES, WE TAKE ADVANTAGE OF THE INVESTMENT AND HAVE THE RIGHT TO INVEST ON THE FIAT ROADSIDES. WE ARE WORKING WITH COMPANIES AS EARLY AS PRE-SEED LATE STAGE PUBLIC. THIS IS TYPICALLY PRECEDED, SEEN AND SERIES A. ON THE EARLIER SIDE, INDEED TAKE INVESTMENT ON THE LATER STAGES. WE GET INSIGHT IN HOW THEY ARE BUILDING THEIR BUSINESS AND THAT GIVES THE ABILITY TO DO DEEP THE DILIGENCE THAT UNDERSTANDS IF WE WANT TO TAKE A LARGER STAKE IN THE BUSINESS AT THE LATER STAGE. CAROLINE: THAT IS INTERESTING, THIS FOLLOW ON INVESTMENT.
OUR WRITING CHECKS OF 100,000 DOLLARS TO $150,000. WHAT IS IT LIKE WHEN YOU TRY TO INVEST AT LATER ROUNDS OF BIGGER PLAYERS AND THEY TRY TO BE PUSHY AT THE MOMENT? ARE YOU LOOKING AT PAINTING PLAY BEING ENFORCED MORE? DREW: IN THE VC WORLD IN THE LATER STAGE, OTHERS GET SHARPER. ONE UNIQUE THING FIAT CAN LEAVE ON HIS THEY -- WE ARE THERE GROWTH PARTNERS. NOT JUST STRATEGY BUT ALSO
EXECUTION AS THEIR OUTSOURCED GROWTH TEAM. BY BEING SO DEEPLY EMBEDDED IN THEIR BUSINESS AND OVERALL SUCCESS AROUND HOW THEY ARE SPENDING MONEY, DEPLOYING MONEY AND WRITING THEIR CLIENT BASE, WE ALSO HAVE THE ABILITY TO LEAN IN AND TAKE A BIGGER STAKE IN THE BUSINESS AT A LATER STAGE. WE DO NOT HAVE TO COMPETE WITH THE SHARP ELBOWS BECAUSE WE BUILT A DEEP CONNECTION WITH THEM FROM THE EARLY STAGE TO THE LATE STAGE. CAROLINE:
SO ASKING THE FOUNDERS TO FIGHT FOR YOU WITH DOING LATER ROUNDS OF FUNDING. TALK TO US ABOUT THE FOUNDERS YOU BACK. YOU ARE BACKING COMPANIES THAT HAVE GEN Z HELPING FINANCE THEIR SITE HUSTLES. YOU HAVE RENTING HOMES AND PASSIVE INCOME AND WHERE DISABILITY INSURANCE COMPANIES. WHERE IS THE SWEET SPOT?
WHAT MAKES YOU INVEST? DREW: WE FOCUS ON FINTECH BUT ALSO THE FINTECH ADJACENT. WE ARE BIG BELIEVERS THE FUTURE OF FINTECH WILL BE EMBEDDED INTO EVERY ACTION WE TAKE. THERE ARE SEEING IT BECOME A BIG PART OF OUR DAY-TO-DAY LIVES. WE ARE ALSO SEEING IT BECOME YOUNGER. GEN Z AND EVENSON ALPHA ARE ENGAGING IN WORK IN A DIFFERENT WAY. THEY ARE NOT JUST TO BE A LEMONADE STAND OR PAPER ROUTE
FROM THE STAGE OF RESELLING STOCKS OR OPENING THEIR ETSY STORES. COVER BANK IS A GREAT EXAMPLE. IT IS A TEENAGE BANK AND IS BUILT AROUND FINANCIAL LITERACY. WE WANT TO MAKE SURE THAT TEENAGERS ARE ENGAGING IN WORK AND PAYING TAXES IN A SMART, THOUGHTFUL AND EDUCATING WAY -- AND EDUCATING WAY. THIS GIVES KIDS THE ABILITY TO ENGAGE IN FINANCE IN AN ACCESSIBLE WAY. CAROLINE: AS A MOTHER, I HOPE MY KIDS REMAIN ENGAGED IN WANTING TO DEVELOP THEIR FINANCIAL LITERACY AND EDUCATION ABOUT HER WHAT THE ECONOMY LOOKS LIKE. BUT WE ARE COMING OFF THE BACK OF A PERIOD WHERE IT WAS EXCITING TO HAVE A SITE HUSTLE AND THINK ABOUT INVESTING AT A YOUNG AGE BECAUSE THE SETTLING SONG TO YOUR GROWTH IN STOCKS AND SHARES.
WHEN WE GO INTO AN ECONOMIC SLOW DOWN, DOES THAT REMAIN AS APPETIZING INTO YOUR COMPANIES REMAIN AS APPETIZING TO INVESTORS? DREW: THAT IS A GOOD QUESTION. THE PUBLIC IS GOING TO PLAY A BIG ROLE ON HOW THE EVALUATE AND PUT A VALUATION ON EARLY BUSINESSES. WE ALWAYS HAVE TO THINK 15 YEARS OUT, 20 YEARS OUT. IF WE THINK ABOUT AIRBNB WHO WAS ON IN THE LAST SEGMENT, IT TOOK THEM 15 YEARS TO BECOME WHERE THEY WANTED TO BE.
IT WILL ALWAYS AFFECT VALUATION BUT IT IS UP TO US TO SEE AROUND THE CORNER. IN 2008, NOBODY THOUGHT AIRBNB AND GRAPHS AND -- AND UBERS OF THE WORLD WOULD GET WHERE THEY WANTED TO BE. IT IS COOL TO THE GROUND AND SEE WHERE THEY ARE NOW. TODAY'S VALUATIONS ARE NOT HIGH AS THEY WERE EIGHT MONTHS AGO OR 1.5 YEARS AGO OR TWO YEARS AGO. BUT WE HAVE TO SEE WHERE THE
GENERATIONAL SHIFT WILL COME AND BE ABLE TO SEE HOW THE MARKET AND MORE IMPORTANTLY THE CONSUMERS AND CLIENTS WILL EVOLVE OVER TIME. FOR US, IT IS AROUND SEEING INTO THE FUTURE. IN MOMENTS LIKE THIS, ESPECIALLY IN THE MARKETS, AND WHERE THE BEST OPPORTUNITIES ARE SITTING IN FRONT OF US. IT IS WHERE THE BEST OPPORTUNITIES WILL TAKE A CHANCE TO UNDERSTAND WHERE THE REALLY GREAT DIAMONDS IN THE ROUGH WILL COME OUT. CAROLINE: AND OFTEN BUILT BY DIVERSITY OF THOUGHT.
WITH MORE THAN 10 PERCENT OF YOUR PORTFOLIO BEING UNDERREPRESENTED. AS NOT SAN JOSE BECAUSE IT IS WAY NEW OPTIONS FOR MASS TRANSIT BY AUTHORIZING A NETWORK FOR AUTONOMOUS CARS TO CONNECT TWO TREPIDATION HUBS. THIS ENERGY-EFFICIENT SYSTEM IS NEXT. SPEAKING OF ELECTRIC VEHICLES, LET'S LOOK AT RIVIAN SHARES. THERE UP BY MORE THAN 4%.
CUTTING THE COMPANY IN HALF WHICH IS $48 PER SHARE. THIS IS BLOOMBERG. ♪ CAROLINE: BREAKING NEWS. META IS PLANNING TO CUT OR RELOCATE ITS LONDON-BASED INSTAGRAM EMPLOYEES. THE LONDON OFFICE BECAME A CENTER FOR GROWTH FROM THE APP WHEN ITS LEADER MOVED THERE TEMPORARILY LAST YEAR. NOW, THEY ARE PLANNING TO RELOCATE TO THE U.S. ALONG WITH STAFFERS WHO ARE NOT
LAID OFF. IT IS ACCORDING TO A SOURCE WHO HAS ASKED NOT TO BE IDENTIFIED BECAUSE THE MOVE WILL NOT BE FINAL UNTIL THE COMPLETION OF A REQUIRED CONSULTATION PERIOD WITH THE U.K. GOVERNMENT. TALK ABOUT TRANSIT. SAN JOSE IN CALIFORNIA IS EXPLORING THE USE OF ELECTRIC PASTA GET PEOPLE FROM THE AIRPORT. IT HAS PLANS TO DEVELOP A NETWORK OF AUTONOMOUS CARS FOR A SERVICE KNOWN AS PERSONAL RAPID TRANSIT.
IT IS WITH A SILICON VALLEY STARTUP GLYDWAYS. JOINING US AS THE COO MIKE SIEGEL. WHY IS THIS MORE EFFICIENT THAN JOINING A SUBWAY OR A BUS? >> GOOD MORNING. INC. YOU FOR LETTING ME BE WITH YOU. WE DO THE EXACT OPPOSITE OF A BUS OR TRAIN. RATHER THAN CRAMMING A LOT OF PEOPLE INTO A BUS THAT STOPS FROM STOP TO STOP, WE BRING VEHICLES TO YOU. EVERY PASSENGER GETS THEIR OWN VEHICLE ON DEMAND ANYTIME 24/7 AND IT ONLY STOPS ONCE WHICH IS YOUR DESTINATION.
WE ARE CHANGING SHARED VEHICLES TO PRIVATE VEHICLES BUT CAN BE WHERE PEOPLE THAT WAY AT A FRACTION OF THE COST. CAROLINE: THIS MAKES ME THINK OF THE MINORITY REPORT. THESE IDEAS HAVE BEEN LONG IN THE MAKING.
WHY HAS IT PICKED UP IN MASS? >> THE IDEA OF PERSONAL RAPID TRANSIT HAS BEEN AROUND FOR A LONG TIME BUT NO ONE CAN MAKE IT WORK. FRANKLY, WE HAVE TO THINK THE 100 BILLION DOLLARS THAT WENT INTO ECONOMIST EAGLES. WHILE IT IS NOT READY, IT PROVIDED THE PLATFORM TO MAKE A CLOSE, THOMAS SYSTEM LIKE OURS WORK WELL. CAROLINE: YOU HAVE AUTHORIZED A PREDEVELOPMENT AGREEMENT.
WHAT ABOUT ENVIRONMENTAL REVIEWS AND ENGINEERING? >> THAT IS PRECISELY WHAT IS NEXT. BECAUSE WE ARE A FRACTION OF THE SIZE OF THE RAIL SYSTEM WE ARE AT A FRACTION OF THE COST AND TIME. WE ARE GOING TO GO THROUGH ENVIRONMENTAL REVIEWS AT A RAPID CLIP BECAUSE OUR FOOTPRINT IS SMALLER AND THEN BUILD IT WHICH HAPPENS IN THE MATTER OF MONTHS, NOT DECADES OR EVEN LONGER. CAROLINE: YOU WILL SEE. WE THANK YOU SO MUCH.
GLYDWAYS'S FOUNDER MARK SEEGER. THAT DOES IT FOR "BLOOMBERG TECHNOLOGY". DO NOT FORGET TO CHECK OUT OUR PODCAST ON APPLE, SPOTIFY AND SO MUCH MORE.
WE HAVE THE LATEST ON THE ANALYSIS AROUND HAS THOSE NUMBERS COMING AFTER THE CLOSE OF THE MARKET TODAY -- OF TESLA'S NUMBERS, COMING AFTER THE CLOSE OF THE MARKET TODAY. THIS IS BLOOMBERG. ♪
2023-04-21 21:48
Show Video
Other news