'Bloomberg Technology' Full Show (04/13/2023)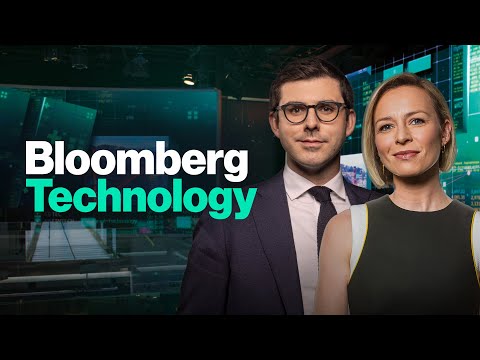 Show Video
♪ CAROLINE: I'M CAROLINE HYDE. ED: I'M ED LUDLOW. CAROLINE: THIS IS BLOOMBERG TECHNOLOGY. CAROLINE:COMING UP, AMAZON IS THE LATEST TO SHARE LOVE. THE CEO PLEDGED TO KEEP INVESTING IN THESE AREAS DESPITE CUTS. ED: A SOFTWARE UPDATE WENT UP WITHOUT A HIT. CAROLINE: PLUS, HOW DOES A FOUR-DAY
WORKWEEK SOUND? WE WILL SPEAK WITH THE NOBEL PRIZE-WINNING ECONOMIST WHO SAYS AI MAY INCREASE PRODUCTIVITY SO MUCH THAT IT WILL SHAVE A DAY OFF YOUR WE WE CALENDAR -- YOUR WEEKLY WORK CALENDAR. LET'S LOOK AT SOME RISK ASSET LOVE THAT SEEMS TO BE ACROSS THE BOARD. SOME ECONOMIC DATA AND MICRO DATA SHOWING SOFTNESS. MAYBE THE PPI SHOWING CULLING ON THE FRONT. BAD NEWS BECOMES GOOD NEWS WHEN IT COMES TO THE HOPES THAT THE FEDERAL RESERVE WOULD NOT HAVE TO HIKE SO FAR SO FAST. NASDAQ UP ONE .5%. WE ARE SEEING MONEY GOING INTO EQUITIES IN EUROPE, TECHNOLOGY STOCKS, AND ALSO IN HONG KONG, OR WE HAVE SEEN SOME DAYS OF SELLING. MANY START TO PUSH BACK ON SOME
OF THE WORRIES THAT THE FED WILL HAVE TO HIKE MORE THAN 25 BASIS POINTS. LET'S SEE WHAT IS HAPPENING IN TERMS OF OTHER RISK ASSETS. ED, WE WERE JUST TALKING ABOUT THE ROLE OF CRYPTO. IT COIN UP 1.6%.
ALSO, ETHEREUM UP MORE THAN 4%. LET'S DIG INTO SOME OF THE MICRO MOVERS. SONALI: --ED: BITCOIN HITTING THAT HIGH. CONTINUING TO MAKE GAINS AS THEY FEEL GOOD AROUND THE DIGITAL TOKENS THEMSELVES. THERE HAS BEEN THIS REALLY MUTED ACTION TO THEIR BIG STRATEGY AT WOUND -- OUTLINED AT AN EVENT WHEN FOUR HOURS AGO. MACRON GETTING A STREET HIGH FROM NEW STREET RESEARCH. I GUESS THERE IS A LOT OF OPTIMISM AROUND THE MEMORY SPACE.
A BIG NAME AND A BIG OUTPERFORMER IS AMAZON. YOU LOOK AT THE GAINS THE STOCK HAS MADE. IT TOOK A WHILE TO GET GOING AFTER THEY INTRODUCED TWO NEW LARGE LINK WHICH MODELS PEERED WE WILL TALK A LOT ABOUT THIS THROUGHOUT THE DAY ON BLUEBIRD TELEVISION.
IT IS FOCUSED PRETTY FIRMLY ON CLOUD CUSTOMERS. IT IS ALSO A SORT OF PLATFORM TO FOSTER AN ECOSYSTEM OF AI. THAT STOCK UP 0.8% ON A TWO DAY BASIS. CAROLINE: AND THE TITAN ANNOUNCEMENT ALL CAME WITHIN A FOCUS FROM AMAZON CEO ANDY JASSY ON WHERE THEY ARE GOING TO BE INVESTING. IT IS THE SECOND ANNUAL LETTER TO INVESTORS.
HE IS MOVING AHEAD WITH GLOBAL EXPANSION, LOOKING AT EFFORTS TO BECOME A BIGGER PLAYER IN HEALTH CARE AND AS A GENERATIVE AI. LET'S TALK ABOUT ALL OF WITH SPENCER. THAT'S GO TO THE OLD SCHOOL AMAZON. THEY MAY SAY AI IS LIKE THIS FOR THEM, TOO.
LET'S TALK ABOUT GROCERIES AND COMMERCE. WHERE ARE THEY LOOKING TO EXPAND THERE? SPENCER: JUST BECAUSE THEY ARE SUCH HUGE CONSUMER SPENDING CATEGORIES, IT'S NOT REALLY NEW. AMAZON HAS BEEN TRYING THAT FOR A WHILE NOW. ROASTERY'S FOR MORE THAN A
DECADE. THEY HAD THE BIG WHOLE FOODS ACQUISITION SEVERAL YEARS AGO, WHICH IS KIND OF FALLEN FLAT. THEY HAVE A NEW ITERATION THEY HAVE TRIED. THEY TRIED AMAZON GO. THEY HAD SOME ANY FALSE STARTS. A HUGE SPENDING CATEGORY THAT DOVETAILS NICELY WITH HEALTH CARE, PARTICULARLY PHARMACY. AMAZON IS TRYING A LOT OF THE SAME OLD TRICKS THAT OTHERS TRY, LIKE CHEAP PRESCRIPTION DRUGS. EVERYBODY AND THEIR BROTHER
DOES THAT. IT'S NOT REALLY DIFFERENTIATING. THEY REMAIN IMPORTANT TARGETS FOR AMAZON AS A WAY TO GROW REVENUE BECAUSE THERE IS SO MUCH MONEY SPENT IN THOSE AREAS. SONALI: THE COMMON -- ED: THE COMMENTARY AROUND AWS, THAT'S REALLY THE CASH COW FOR THEM. BUT JESSE POINTS OUT THE HEADWINDS THEY ARE FACING.
THERE HAS BEEN A LONG-TERM HORIZON ABOUT HOW WELL HE CAN DO OVER THE NEXT DECADE. SPENCER: HE WAS DEFINITELY LOOKING BACK TO HISTORY, FACING ECONOMIC CONDITIONS. HE MADE THE HARD DECISIONS, MADE TOP CHOICES -- TOUGH CHOICES, BUT STILL CAME OUT AT THE END OF THE TUNNEL. HE IS TRYING TO EMPHASIZE THEY ARE STILL A TRUONG -- A STRONG COMPANY THAT CAN EMERGE THROUGH THIS AND COME OUT STRONGER ON THE OTHER END. IT'S REALLY THE ONE AREA WHERE HE CAN KIND OF GENERATE SOME EXCITEMENT AND ENTHUSIASM. THAT'S WHAT HE REALLY HAD TO DO
WITH THIS LETTER. THE STOCK IS DOWN BY NEARLY HALF FROM ITS PANDEMIC HIGHS. THAT'S NOT JUST INVESTORS, BUT ALSO EMPLOYEES WHO GET COMPENSATION FROM THE STOCK VALUE. THEN, CUTS HAVE DETAILER RELATED -- HAVE DETERIORATED MORALE. HE HAS TO TRY TO ENERGIZE HIS COMPANY RIGHT NOW. CAROLINE: AT THE END OF THE LETTER, HE TRIES TO DO THAT WITH THE FOCUS ON ARTIFICIAL INTELLIGENCE, TRYING TO REMIND US THAT FOR DECADES, THEY HAVE BEEN LOOKING AT MACHINE LEARNING AND CHIP INVESTMENT.
TALK TO US ABOUT THE LARGE LANGUAGE MODELS BEING OFFERED AND WHAT'S DIFFERENT. IT IS NOT A CHAT BUT. -- CHATBOTS. SPENCER: IF YOU LOOK AT THE HISTORY AND THE MARKET PLACE MODEL, THEY WANT TO BE IN THE MIDDLE OF IT.
AMAZON WANTS TO POSITION ITSELF AS A MARKETPLACE WHERE YOU GO TO ACCESS THESE TOOLS. AS LONG AS AS PEOPLE COMING FOR THESE TOOLS, IT WILL GET THE BEST THEY WANT EXPOSURE TO. I THINK IT'S REALLY LOOKING TO MAKE ITSELF A MARKETPLACE FOR IDEAS AND A CONDUIT FOR IDEAS TO BE UTILIZED. ED:
SPENCER SOPER OUT OF SEATTLE, THANK YOU. WE HAVE A CONVERSATION LATER TODAY WITH AWS CEO ADAMS LIPSKY AT 2 P.M. EASTERN. WE HAVE BEEN SPEAKING TO A DUB U.S. CUSTOMERS THIS MORNING. WE HAVE SOME AI-RELATED QUESTIONS TO PUT TO HIM. CAROLINE: CAN'T WAIT. THAT EXCLUSIVE CONVERSATION. JEFF BEZOS'S NO LONGER PLANS TO
BID FOR THE NFL'S WASHINGTON COMMANDERS. HE HAS LONG BEEN SEEN AS THE FRONT RUNNER SINCE DAN SNYDER AND TONYA SNYDER SAID THEY WERE SWORN OPTIONS. A SPOKESPERSON FOR BEZOS DECLINED TO COMMENT.
ANOTHER KEY STORY WE ARE FOLLOWING, SOFTBANK MOVING TO SELL MORE STAKE IN ALIBABA. AMBITIONS TO INVEST BILLIONS OF DOLLARS INTO OTHER STARTUPS. IN WHAT WAY ARE THEY SELLING OUT? ISABEL: SOFTBANK IS LOOKING TO SELL THE MAJORITY STAKE TO CHINA AND RAISE FUNDS. THIS IS QUITE A MOVE. FROM HOLDING A MAJORITY STAKE AT AROUND 34%, THEY ARE WHITTLING IT DOWN TO 3.98% TO BE EXACT. THEY ARE LOOKING TO SELL $7 BILLION WORTH OF SHARES. LAST YEAR, THEY SOLD 20 $9 BILLION.
THE IMPORTANT THING TO KNOW IS THAT THESE ARE PREPAID CONTRACTS, MEANING THEY COULD STILL BUY BACK THE SHARES. FROM PREVIOUS DEALS, THEY DID NOT HOLD ONTO THOSE AND JUST STOLE -- SOLD THEM. CAROLINE: THIS ALL COMES AS BETS ON STARTUPS HAVEN'T FED THAT OVERALL BUSINESS WORLD. SONALI: IT'S WHY THE MARKETS INTERPRETATION OF THIS IS SO INTERESTING. IT SAYS SOMETHING ABOUT CHINA AND INVESTORS EXPOSURES TO CHINA, BUT ALSO A LOT ABOUT SOFTBANK. WHAT WE TAKE AWAY FROM THIS ABOUT HOW SOFTBANK IS HAVING TO MANEUVER, GIVEN THE LOSSES OF THE STARTUP. VILDANA:
IT'S A PIVOTAL MOMENT -- ISABELLE: IT'S A PIVOTAL MOMENT. THEY LOST A LOT OF MONEY WHEN THEY WERE INVESTING IN VISION FUND. SOFTBANK SAYS THEY WANT TO ACCESS FINANCIAL PRUDENCE AND CUT BACK ON RISKS. THEY ALSO WANT TO RAISE MONEY FOR THE CHIPMAKING DESIGN THEY ARE LOOKING TO TAKE PUBLIC. THIS COMES AT A TIME WHEN ALIBABA, A $200 BILLION GIANT HAS BROKEN DOWN INTO SIX UNITS. WE DON'T KNOW HOW THAT IS GOING TO PLAY OUT. THERE WILL CLEARLY BE FAVORITES.
THERE IS A CROWN JEWEL THAT WILL LIKELY DO WELL. BUT WHAT ABOUT THE OTHERS? THERE ARE SO MANY THINGS AT PLAY HERE. CHINA IS NOW LOOKING TO BE MORE FRIENDLY TO ENTRE NOUS HER''S. BUT WHO KNOWS? THIS COMES AFTER SEVERAL YEARS OF INTENSE CRACKDOWN. THANK YOU. -- ED: THANK YOU.
LET'S TURN TO A STORY WE CONTINUE TO FALL APPEARED A SAN FRANCISCO OFFICIAL HAS ANNOUNCED THAT AN ARREST HAS BEEN MADE AFTER THE SLAYING OF BOB LEE. THE ARREST WAS MADE EARLY THIS MORNING IN THE NEARBY CITY OF EMERYVILLE. ACCORDING TO LOCALS, LEE THE SUSPECT. THE OUTLET DID NOT STATE WHERE IT GOT THAT INFORMATION. SAN FRANCISCO POLICE REPRESENTATIVES DID NOT IMMEDIATELY RESPOND TO OUR REQUEST FOR COMMENT. A SPOKESPERSON FOR THE DISTRICT ATTORNEY DECLINED TO COMMENT.
WE WILL CONTINUE TO TRACK WHAT IS A DEVELOPING STORY. THIS IS BLOOMBERG. ♪ CAROLINE: LET'S TALK CRYPTO.
ETHEREUM TOP $2000 SINCE AUGUST. WORRIES THOSE INITIAL RAPID OUTFLOWS PROVED TO BE UNFOUNDED. JOHN WU, BUILDING SMART CONTRACTS PLATFORMS ARE WITH US. GREAT TO HAVE YOU IN THE HOUSE. JOHN: LET'S TALK ABOUT WHAT THIS MEANS. CAROLINE:
IS THIS GOING TO HELP FURTHER BUILD BACK A LITTLE BIT OF CONFIDENCE IN THE SPACE? JOHN: A LITTLE, YES. IT'S A FANTASTIC THING GOING FROM PREUSS OF WORK TO PRODUCE -- PROOF OF STATE. THE SHORT-TERM RELIEF IS BASICALLY -- IT WENT WITHOUT A TECHNICAL GLITCH. THERE WAS NOT AS MUCH SELLING AFTER THIS. IF THERE IS BREAKING THROUGH 2000, THE WHOLE SPACE IS DOING DECENTLY, BUT IT IS IMPORTANT TO UNDERSTAND WHY IT IS DOING SO WELL AND THAT KIND OF THING.
CAROLINE: THIS IS WHERE WE GET THE DISTINCTION BETWEEN BITCOIN, WHICH IS GENERALLY AN ASSET AND MEANT TO BE OF VALUE, THEN WE HAVE THE HOPE AROUND ADOPTION. IS THAT GOING TO BECOME AN OBVIOUS USE CASE RIGHT HERE, RIGHT NOW? JOHN: THAT'S A USE CASE FOR PEOPLE IN THE CRYPTOSYSTEM. IN ORDER TO GET YIELD, THEY CAN STAKE THEIR IF YOU READ HIM. -- THEY ARE ETHEREUM. A LOT OF RALLY WE HAVE SEEN, IT HAS BEEN A BETTER ASSET CLASS THAN EVEN TECH STOCKS, BECAUSE IT HAS BEEN DRIVEN BY ON CHAIN PEOPLE, CRYPTO NATIVES AND INTERNATIONAL PEOPLE. IT'S NOT SO MUCH THAT NEW MONEY OR INSTITUTIONAL ADOPTION. CAROLINE: INTERESTINGLY, IT'S ALL ABOUT TEASING OUT FUTURE INTERNATIONAL AND INSTITUTIONAL ADOPTION. AT THE MOMENT, THERE IS AN NFT
GOING ON HERE IN NEW YORK, PLENTY OF PEOPLE FOCUSING ON THE UPGRADE. ARE YOU DOING ANY WATCH PARTY OR ANYTHING OUT THERE IN SF? ED: NOT OUT HERE. WE WERE TALKING ABOUT HOW, FOR THE INDUSTRY, AND THAT ALL THE VOLATILITY AND PROCESSING -- PRICING OF CERTAIN TOKENS, PEOPLE STILL WATCH TECHNOLOGICAL FOR UPDATES. WHY IS IT SUCH A KEY MOMENT FOR AN INDUSTRY TO TRACK THE UNDERLYING TECHNOLOGY THAT POWERS THOSE PLATFORMS? JOHN: EARLIER, I SAID THAT THE RALLY HAS BEEN GROOMED BY NATIVE CRYPTO PEOPLE. IN MY OPINION, FOR THIS ASSET CLASS TO CONTINUE TO GROW, YOU REALLY NEED INSTITUTIONAL BUYERS TO COME INTO THE SPACE. FOR REAL INSTITUTIONAL BUYERS
TO COME INTO THE SPACE, YOU NEED REAL UTILITY, REAL-WORLD USE CASES. YOU ARE SEEING THAT ONE OF THE BIG THINGS FOR NFT THIS TIME AROUND VERSUS LAST YEAR IS THAT ALTHOUGH THERE ARE FEWER PEOPLE HERE, THERE'S QUALITY BRANDS. A LOT OF BRANDS ARE COMING TO SEE HOW THE NFT CONSTRUCT CAN HELP THEM WITH THEIR LOYALTY PLANS AND PROGRAMS. AND ALSO INCREASE ENGAGEMENT. YOU ARE SEEING SOME REAL USE CASES AND DISCUSSION OF BUILDING REAL THINGS FOR BIG BRANDS. SONALI:
WHEN YOU ARE LAST ON -- ED: WHEN YOU ARE LAST ON WITH US, IT WAS THE SVB COLLAPSE. YOU WERE GOING TO TALK ABOUT WHAT WE ARE TALKING ABOUT NOW, AND WE GOT SIDETRACKED. WITH ALL THE VOLATILITY IN RECENT WEEKS AND MARKETS, THE ACCESS TO FUNDING, WHAT ARE YOU SEEING IN NEW YORK CITY AMONG THAT NFT CONVERSATION? IS THAT A MARKETPLACE THAT IS BACK ON TRACK AND PEOPLE ARE OPTIMISTIC ABOUT INVESTING IN IT? JOHN: YOU ARE NOT SEEING THE OTC MARKETS OR ON RAMPS, LIKE THROUGH COINBASE INTO THE CRYPTO ECOSYSTEM, REALLY PICKING UP YET. THEY ARE STILL HESITANT. BUT THE EXCITEMENT INSIDE THE
ECOSYSTEM OF CRYPTO HAS BEEN REINVIGORATED. MOST OF THIS PRICE RALLY, PEOPLE DON'T REALIZE, HAPPENED RIGHT AFTER SVB. IT WAS A REMINDER TO THE CRYPTO NATIVE PEOPLE AS TO WHY THEY GOT INTO THIS SPACE ORIGINALLY. THE MISTRUST THEY HAVE FOR LARGE INSTITUTIONS. THAT'S WHY BITCOIN BECAME VERY POPULAR AFTER 2008. BECAUSE OF THAT REMINDER, I THINK IT REINVIGORATED THE CRYPTO NATIVE COMMUNITY. CAROLINE:
WE SAW A LOT OF UPTICK IN BITCOIN AND ETHEREUM. TALK TO US ABOUT YOUR OWN INITIATIVES RIGHT NOW. YOU SAY THERE IS UTILITY, PURPOSE, SOME KEY FINANCIAL PLAYERS COMING ON, TRYING TO UNDERSTAND HOW THEY CAN USE BLOCKCHAIN TECHNOLOGY. NAME SOME OF THE PEOPLE AND
WHAT YOU'RE BUILDING. JOHN: FROM WHAT I'M SEEING, ESPECIALLY U.S. ASSET MANAGERS, THEY WANT TO BE INVOLVED IN THE SPACE, BUT THEY ARE HESITANT. THEY'RE NOT SURE ABOUT THE REGULATORY FRAMEWORK AND THEY NEED TO LEARN THE TECHNOLOGY BETTER. THAT'S WHY WE ANNOUNCED YESTERDAY A PROJECT CALLED SPRUCE. IT IS A PUBLIC LOCK CHAIN PERMISSION TO ONLY BY THE KY SEE, KY BE, A CML FUNCTION.
THEY ARE GOING TO EXPERIENCE AND ABILITY TO SEE THE POWER OF EXECUTION AND SETTLEMENT IN REAL TIME, COST SAVINGS OF PUTTING THIS SYSTEM TOGETHER, AND IT IS A SAFE PLACE BECAUSE IT IS A TOKEN OF VALUELESS TRANSFER. THEY WILL BE ABLE TO EXPERIENCE INSTITUTIONAL D5 COMPONENT. NO ONE HAS BEEN ABLE TO DO THIS SO FAR. THIS WILL BE THE FIRST TIME THEY CAN REALLY EXPLORE DEFI. ED: YOU ARE A BUSINESSMAN.
I'M CURIOUS HOW YOU MAKE MONEY OFF THIS MODEL. WHAT IS THE BUSINESS YOU HAVE CREATED HERE? JOHN: FIRST, YOU HAVE TO CREATE ADOPTION. THIS IS THE FIRST STEP TO ADOPTING THIS. AVA LABS IS A SOFTWARE TECHNOLOGY COMPANY. AT SOME POINT, WE WILL PROVIDE SERVICES NO DIFFERENT FROM AWS IN THE CLOUD. INSTEAD OF STORAGE AND COMPUTE
POWER, WE ARE PROVIDING DIFFERENT FEATURES AND TOOLS FOR DEVELOPERS AND PLACES LIKE WELLINGTON OR WISDOM TREE TO CREATE THEIR OWN APPLICATIONS. THEY CAN CREATE THEIR OWN AMN OR MARKETPLACE. RIGHT NOW, WE HAVE PARTNERS IN THE APPLICATIONS AND THE TRADITIONAL INSTITUTION TO TRY THINGS OUT AND SEE WHAT DEFI IS ALL ABOUT. ED:
JOHN WU, AVA LABS, THANKS FOR COMING ON THE SHOW. IN ORDER TO REDUCE RELIANCE ON CHINA, APPLE IS PUTTING INDIA IN THE SPOTLIGHT AND TRIPLING PRODUCTION IN WHAT IS NOW CONSIDERED WORLD'S FASTEST-GROWING SMARTPHONE MARKET. CAROLINE: LET'S STICK WITH INDIA. SALES OUTLOOKS LOOK PRETTY DISAPPOINTING OUT OF INFOSYS.
WE WILL SEE THE ECONOMIC SLOWDOWN UP 10%. FROM NEW YORK AND SAN FRANCISCO, THIS IS BLOOMBERG. ♪ CAROLINE: TIME NOW FOR TALKING TECH. A TRUCKING STARTUP WAS WINDING DOWN ITS BUSINESS IN PAKISTAN AND STOPPED TAKING ORDERS LAST MONTH. THIS IS THE EGYPT BASED
PLATFORM THAT CONNECTS SHIPPERS TO CARRIERS PAID IT WAS LOOKING TO EXIT AND ECONOMY THAT IS GOING THROUGH ONE OF ITS BIGGEST CRISES. IN LAW, PURCHASES OF MACHINE FROM TAIWAN TO MAKE COMPUTER CHIPS ROSE TO A RECORD HIGH OF 71 MILLION DOLLARS IN MARCH. THE BIDEN ADMINISTRATION IS WORKING TO INVIGORATE THE DOMESTIC CHIP INDUSTRY.
IT ROSE 2% IN MARCH FROM A YEAR EARLIER. APPLE ASSEMBLED MORE THAN $7 BILLION WORTH OF IPHONES IN INDIA LAST FIX -- LAST FISCAL YEAR, TRIPLING PRODUCTION IN A MOVE BEYOND CHINA. APPLE MAKES ALMOST 7% OF ITS PHONES NOW IN INDIA. ED: IT'S A REALLY KEY PIECE OF REPORTING IN AN ONGOING SITUATION FOR APPLE. LET'S BRING IN OUR SENIOR TECH
ANALYST. IN SHORT, APPLE IS BUILDING MORE IPHONES IN INDIA AND EXPORTING MORE IPHONES IN INDIA. YOUR FUNDAMENTAL ANALYSIS, WHAT IS THE NET RESULT FOR APPLE FINANCIALLY? >> WHEN YOU LOOK AT IT, I THINK IT IS MORE OF A SUPPLY CHAIN ISSUE THAN FINANCIAL. FRANKLY SPEAKING, THE BEST SUPPLY IS IN CHINA. IT HAS TAKEN ABOUT 20 YEARS TO BUILD THAT. ANYWHERE OUTSIDE, IT WILL BE SLIGHTLY MORE EXPENSIVE IN THE FIRST FEW YEARS.
BUT FRANKLY SPEAKING, WHAT WE SAW BACK IN NOVEMBER BECAUSE OF COVID, THE IPHONE PRO FACTORY SHUT DOWN. IT DID HAVE AN IMPACT ON THEM FINANCIALLY. THAT IS WITH THE ONGOING POLITICAL TENSIONS BETWEEN THE U.S. AND CHINA. IT IS IN THE BEST INTEREST OF APPLE AND SHAREHOLDERS THAT THEY DIVERSIFY THE SUPPLY CHAIN OUTSIDE OF CHINA TO OTHER REGIONS, WHETHER IT IS INDIA, MEXICO, ALMOST EVERYWHERE. CAROLINE: WHAT ABOUT THE END-USER IN INDIA AS WELL? IT'S NOT ONLY ABOUT SUPPLY FROM THERE, IS IT THE DEMAND THEY WANT TO ASSOCIATE, TOO? ANURAG: I THINK THIS IS ONE OF THE MOST FUN THINGS TO LOOK AT. IF APPLE'S BASE IN INDIA IS SO
SMALL COMPARED TO THE POPULATION, IT MEANS IT IS GOING TO BE A VERY BIG GROWTH MARKET FOR THEM OVER THE NEXT DECADE. THEY'RE OPENING A STORE NEXT WEEK IN INDIA. WE HAVE LOOKED AT SOME NUMBERS. LET'S SAY THEY PUT OUT 600 MILLION SMARTPHONES IN INDIA. APPLE ONLY PLACE IN 10% OF THAT MARKET. THEY HAVE A VERY SMALL MARKET SHARE.
IT IS MINUSCULE, LESS THAN 5% OF APPLE'S IPHONE REVENUE COMING FROM INDIA. THIS IS A BIG GROWTH OPPORTUNITY FOR THEM IN THE COMING YEARS. THIS IS LARGELY BECAUSE AS THE MIDDLE CLASS IN INDIA BECOMES RICHER AND IS MORE AFFLUENT, THEY ARE ABLE TO AFFORD A LUXURY PRODUCT LIKE APPLE. CURRENTLY, THAT MARKET IS DOMINATED BY ANDROID. ED: WE HAVE ALSO REPORTED LOCAL REGULATIONS REQUIRE COMPONENTS SOURCED AND SUPPLY CHAINS SOURCED WITHIN THAT NATION. APPLE SEEMS TO BE RETHINKING ITS GLOBAL STRATEGY RIGHT NOW. WHEN IT COMES TO INDIA, HOW
QUICKLY DOES THAT RAMP IN MARKET OPPORTUNITY COME? IT SEEMS LIKE A LONG-TERM PROJECT. ANURAG: IT IS GOING TO BE A LONG-TERM PROJECT. AS YOU THINK ABOUT IT, 90% OF THE IPHONES ARE UNDER, LET'S SAY, $300 OR $400. I SHOULD NOT SAY IPHONE, BUT 90% OF THE SMARTPHONES ARE UNDER $300.
APPLE DOES NOT PLAY IN THAT MARKET, SO IT CANNOT TAP INTO IT. AS THAT MIDDLE-CLASS BECOMES MORE AFFLUENT, THEY ARE RICHER, THE PER CAPITA INCOME GOES UP. I THINK THAT IS MORE OF A FIVE-YEAR TENURE TREND RATHER THAN SOMETHING HAPPENING OVER THE NEXT COUPLE OF YEARS. CAROLINE: GLOBAL PERSPECTIVE.
WE LOVE IT. THANK YOU. LET'S TALK ABOUT A VENTURE STARTED AND A PRIVATE EQUITY FIRM. IT HAS DEFAULTED ON A LOAN FOR A SAN FRANCISCO TABBED. IT WAS FOR A BUILDING IN SAN FRANCISCO'S FINANCIAL DISTRICT.
BACK IN 2019, IT WAS TO BUY OVERSEAS REAL ESTATE. ED: SPEAKING OF, WORKING SPACE. THERE IS A BIG CONCERN THAT AI COULD TAKE OVER MORE JOBS.
BUT IT COULD MAKE OUR JOBS MORE EFFICIENT. WHAT ABOUT A FOUR-DAY WORKWEEK? WE HAVE SIR CHRISTOPHER PISSARIDES FOR THIS NEXT. ANALYSTS GETTING MORE AND MORE BULLISH ABOUT THE UPSIDE IN A DEAL WITH MICROSOFT ANNOUNCED ONE YEAR AGO.
CAROLINE: WELCOME BACK TO BLOOMBERG TECHNOLOGY. I AM CAROLINE HYDE IN NEW YORK. ED: AND I AM ED LUDLOW IN SAN FRANCISCO. THIS IS WHAT THE TECHNOLOGY SECTOR LOOKS LIKE IN THE EQUITY SPACE. NASDAQ 100 CONTINUING TO PUSH HIGHER, UP 1.6%. SOFTENING ON DATA BOTH ON THE
JOBS AND INFLATION FRONT, FUELING THE IDEA THAT WHEN IT COMES TO THE FED AND THIS RATE HIKING CYCLE, WE MAY BE NEARING THE END. YOU CAN SEE OUTPERFORMANCE AS WELL IN THE U.S. LISTED SHARES OF CHINESE TECHNOLOGY COMPANIES AND BITCOIN OFF SESSION HIGHS, WE ARE AT A 52 WEEK HIGH.
WE ARE NEAR $30,500 PER TOKEN. A LOT OF SINGLE NAMES IN THE STOCK MARKET AROUND AI. THE ANNUAL SHAREHOLDER LETTER FROM ANDY JASSY UP 3.5%. BUT THERE WAS ALSO NEWS ABOUT LARGE WING WHICH MODELS. OTHER NAMES GETTING GAINS OR GIVING GAINS BACK. A LOT OF THEM LOOKING AT HOW TO USE GENERATIVE AI TOOLS.
IN THE ENTERPRISE OR CLOUD SPACE, AMAZON IS REALLY FOCUSED. CAROLINE: BIG BEAR LOOKING TO SELL MORE IN THE FUTURE. LET'S GO BACK TO WHAT YOU ARE HINTING AT. THE AMAZON NEWS. MICROSOFT IS JOINING GOOGLE AND EVERYONE IN THE GENERATIVE AI RACE. ANNOUNCING TECHNOLOGY AIMED AT CLOUD COVERS -- CLOUD CUSTOMERS IN PARTICULAR. THERE ALSO AI TOOLS FROM OTHER COMPANIES.
THE AMAZON WEB SERVICES UNIT ANNOUNCED NOT ONE, BUT TWO OF ITS OWN LARGELY WHICH MODELS. ONE GENERATES TEXT AND ANOTHER COULD HELP POWER WEB SEARCH PERSONALIZATION. BUT, AND IT IS A BIG BUT, NO CHAT BUT YET. -- CHATBOT YET. COULD ACTUALLY OPEN PRODUCTIVITY TO MEAN THAT YOU AND I HAVE A FOUR-DAY WORKWEEK? LET'S ASK A NOBEL PRIZE WINNER, PITCHBOOK DATA. --SIR CHRISTOPHER PISSARIDES. DO YOU THINK WE COULD REALLY GET TO A FOUR-DAY WORKWEEK? SIR CHRISTOPHER: YES, I THINK IT IS FEASIBLE.
YOU LOOK AT THESE COMPANIES, IT IS BASICALLY DOWN TO DATA PROCESSING. THIS IS THE RESOURCE THEY HAVE NOW. IT IS PROCESSING AND COMMUNICATION TO SUPPORT MANAGERS. WHEN YOU GET INTO TECHNOLOGY LIKE CHAT-GPT OR OTHER LUNG WHICH MODELS, BASICALLY HAVE THE ANALYSIS OF THAT DATA IN FRONT OF YOU, READY MUCH FASTER THAN HUMANS CAN DO IT. THAT'S WHAT WE MEAN BY HIGHER PRODUCTIVITY. IF YOU CAN GET THE MACHINERY TO DO IT, THEN WE OBVIOUSLY HAVE SPARE TIME OURSELVES AND WE HAVE DEMAND BECAUSE WE ARE MORE PRODUCTIVE AT THE SAME TIME. ED:
PROFESSOR, WE ASK OUR AUDIENCE IF THEY SHARE YOUR OPTIMISM ON THE IMPACT OF GENERATIVE AI AND A FOUR-DAY WORKWEEK. THIS IS WHAT THEY HAD TO SAY. THE RESULTS, 52 PERCENT, 53% SAYING THAT A FOUR-DAY WORKWEEK IS COMING SOON BECAUSE OF GENERATIVE AI. HE 9% SAID NOT IN OUR LIFETIME. WHAT IS THE TIMELINE YOU SEE? IS THIS A DECADE OUT FROM BEING TRUE? SIR CHRISTOPHER: I WAS THINKING 2030, MAYBE, BUT THESE THINGS COULD BE SLOWER. IF I WERE TO RECOMMEND IT, ADVISE SOMEONE ABOUT IT, I WOULD ADVISE SLOWER BECAUSE IT IS GOING TO REQUIRE SOME READJUSTMENTS OF THE THINGS WE ARE DOING.
NOT THE LEAST ABOUT FAMILIES, SCHOOLING, EDUCATION. YOU MAY HAVE A 40 WEEK IN THE LABOR MARKET, BUT YOU DO HAVE TO TAKE INTO ACCOUNT WHAT HAPPENS WITH SCHOOLS, FOR EXAMPLE. DO THEY ALSO HAVE A FOUR-DAY WEEK? HAPPENS WITH PUBLIC SERVICES? WHAT HAPPENS WITH THE PEOPLE WHO WORKS THERE? IT IS FEASIBLE. IF THERE IS A WILL, WE ARE GOING TO FIND A WAY. CAROLINE: YOU WON YOUR NOBEL PRIZE FOR THE IMPACT OF REGULATION ON POLICY IN THE REGULATION MARKET. IS THIS POLICY THAT NEEDS TO BE
THE CART THAT LEADS THE HORSE HERE? SIR CHRISTOPHER: THE KEY PROBLEM IS THE CULMINATION OF GOOD REGULATION, SO IT DOES NOT STIFLE THE LABOR MARKET, WHICH IS BASICALLY WHAT I STUDIED FOR MY NOBEL WINNING WORK. AT THE SAME TIME, MAKING SURE THAT THERE IS ENOUGH FLEXIBILITY FOR THE PEOPLE TO SHOW THEIR INDIVIDUAL TALENTS IN THE LABOR MARKET, TO UNLEASH THAT TALENT, IF YOU LIKE, AND DO THINGS TO INVEST. IN MY WORK, I CALL IT EQUALITY OF MATCHING. THE WAY THAT THE LABOR MARKET WILL WORK IN THE BEST WAY IS TO IMPROVE THE MATCH BETWEEN THE WORKER AND THE CAPITAL EQUIPMENT THAT WORKER HAS. I WOULD INCLUDE COMPUTERS AND
SOFTWARE AS THE EQUIPMENT A WORKER HAS. AND AT THE SAME TIME, MAKE SURE THAT THIS IS SUFFICIENTLY WELL REGULATED. MAKE SURE IT DOES NOT LEAD TO FRAUD, TO ABUSE OF THE TECHNOLOGY, AS I MENTIONED BEFORE. THESE TECHNOLOGIES ARE VERY DIFFICULT TO MONITOR. THEY ARE OPEN TO ABUSE. WE NEED TO WORK VERY HARD TO THINK OF HOW TO AVOID THAT. CAROLINE: TO THAT POINT, YOU LED A FUNDED REVIEW OF AUTOMATION ON JOBS. A LOT OF THE TIME, THERE IS A
PUSHBACK FROM INDIVIDUALS, UNIONS, FROM A NERVOUSNESS OF WHAT IT MEANS FOR ALL OF US. WE SEE IT IN SCHOOL CHILDREN AT THE MOMENT, PEOPLE COMING THROUGH UNIVERSITY, PEOPLE TERRIFIED OF WHAT GENERATIVE AI MEANS FOR THEIR SKILL SET. HOW IMPORTANT IS IT TO WIN THE HEARTS AND MINDS, AND MAKE SURE THAT EVERYBODY FEELS THIS BUILDS ON SKILLS, NOT DETRACTS FROM THEM OR PUTS THEM OUT OF WORK? SIR CHRISTOPHER: EXACTLY. WE NEED TO TRAIN PEOPLE AND GIVE THAT INFORMATION, SHOW THAT IT DOES NOT REQUIRE THAT MUCH UPSCALING TO ENSURE THAT YOU CAN HAVE A GOOD JOB. UNFORTUNATELY, THAT COMES FROM TWO DIFFERENT DIRECTIONS, THE WAY I SEE IT. ONE OF THEM IS THAT PEOPLE ARE NATURALLY CONSERVATIVE AND THEY FEAR CHANGE.
THEY ARE SET IN THEIR WAYS. WE ARE OK. WHAT ARE THESE TECHNOLOGIES GOING TO DISRUPT? WHAT WILL THEY CHANGE? THAT IS WAY UNIONS TEND TO FEEL ABOUT IT. IT'S NOT REALLY SO MUCH UP TO ACADEMICS LIKE MYSELF, BUT GOVERNMENT DEPARTMENTS, EMPLOYERS, ASSOCIATIONS THAT, THROUGHOUT MODERN HISTORY, TECHNOLOGY HAS CHANGED OUR LIVES FOR THE BETTER. JUST THINK IF WE DIDN'T HAVE ELECTRICITY NOW. WHERE WOULD WE BE? IF WE RESISTED, WE WOULD NOT HAVE ALL THOSE APPLIANCES IN OUR HOMES THAT HAVE MADE LIFE SO MUCH EASIER.
THAT'S ONE DIRECTION THIS HELPS. THE OTHER ONE IS THAT A LOT OF WORK YOU NEED NOW AND WHAT YOU HEAR ABOUT NEW TECHNOLOGIES, IT'S ABOUT HOW MANY JOBS WOULD BE LOST. 300 MILLION JOBS. THEY NEVER TALK ABOUT HOW MANY JOBS ARE GOING TO BE CREATED. ED: PROFESSOR, THIS IS THE HUMAN TENSION IN THE STORY. WILL MY JOB BE ELIMINATED BY ARTIFICIAL INTELLIGENCE? ARE THERE SPECIFIC SECTORS, SPECIFIC AREAS IN THE TECHNOLOGY INDUSTRY WHERE YOU THINK GENERATIVE AI IS JUST GOING TO ELIMINATE THE NEED FOR A CERTAIN ROLE? SIR CHRISTOPHER: OH, I CAN THINK OF PLENTY OF THOSE. THINK OF LEGAL ASSISTANCE. WHAT IS A LEGAL ASSISTANT?
YOU BASICALLY HAVE A LAWYER WHO NEEDS AN ASSISTANT TO GO THROUGH ALL THE PREVIOUS COURT CASES AND LEGAL BOOKS, ARCHIVES TO FIND ALL THE INFORMATION RELEVANT TO THE CASE. NOW, JUST ASK CHAT-GPT, TELL ME ABOUT SUCH AND SUCH CASE. WHAT DO WE KNOW? YOU WILL GET ALL THE INFORMATION YOUR LEGAL ASSISTANT WOULD HAVE GOTTEN WORKING 24/7 FOR SEVERAL DAYS. THERE ARE JOBS THAT WILL DISAPPEAR, BUT THOSE PEOPLE, THEY ARE EDUCATED, HIGHLY TRAINED. THEY CAN BE MORE CREATIVE THAN IT BEING PUT IN ARCHIVE ROOMS, GOING THROUGH PAGES AND PAGES OF SCRIPT. ED:
CAROLINE AND I HAVE PLAYED WITH MANY OF THESE GENERATED I.T. TOOLS. WE TRIED USING THEM FOR SCRIPTS IN TELEVISION NEWS. I THINK BOTH OF US ARE RELATIVELY CONFIDENT WE WON'T BE OUT OF A JOB, AT LEAST IN 2023.
WHAT OTHER AREAS DOES THIS PRODUCTIVITY UNLOCK? HOW DOES THIS MAKE MONEY FOR GLOBAL ECONOMIES? REALLY QUICK. SIR CHRISTOPHER: NUMBER ONE IS DATA PROCESSING. IF WE USE THESE TECHNOLOGIES TO GENERATE MORE DATA, ALL BUSINESSES WOULD BENEFIT FROM KNOWING MORE ABOUT THEIR CUSTOMER. YOU KNOW THE FAMOUS "KY SEE MORE PRODUCTIVITY, MORE MONEY. THAT IS WHY I'M SAYING WE WILL HAVE ENOUGH MONEY THAT WE CAN GO ON A FOUR-DAY WEEK. IT IS WONDERFUL, AT LEAST FROM WHERE I AM SITTING. WE WOULD HAVE ONE EXTRA DAY.
ED: I THINK MANY PEOPLE WOULD THINK IT WOULD BE WONDERFUL. NOBEL PRIZE-WINNING ECONOMIST, SIR CHRISTOPHER PISSARIDES, THANK YOU FOR YOUR TIME. COMING UP, WE WILL GET THE PULSE ON THE VCE SYSTEM WITH CARL SANFORD -- KYLE STANFORD, WHO IS GOING TO BREAK DOWN THE LATEST REPORTS AND DATA. THAT'S NEXT. THIS IS BLOOMBERG. ♪ ED: TIME FOR THE VCE ROUNDUP. LOOKING TO RAISE 425 MILLION EUROS, 460 $7 MILLION, FOR A MILAN IPO. IT IS SEEKING A VALUATION OF $5
BILLION, INCLUDING DEBT. THE ITALIAN GAMBLING COMPANY OFFERS THE REGULATED GAMING MARKET. IT IS ALSO ACTIVE IN ONLINE SPORTS BETTING AND SLOT MACHINES. BAND FUTURE FLIGHTS OF TERROR ONE ROCKET AFTER A MONTH AFTER IT TESTED THE THREE PRINTED VEHICLE. IT WILL INSTEAD SHIFT OPERATIONS TOWARD A PREVIOUSLY
PLANNED A LARGER ROCKET, IN HOPES OF FILLING A GROWING MARKET NEED AND BETTER COMPETING WITH MARKET LEADER SPACEX. LUX CAPITAL HAS RAGED -- HAS RAISED $1.5 BILLION FUNDS THAT IT PLANS TO FOCUS IN STARTUPS, INCLUDING BIOTECH AND ARTIFICIAL INTELLIGENCE. IT IS THE LARGEST FUND TO DATE. IT WILL TAKE THE FIRM'S TOTAL ASSETS UNDER MANAGEMENT BEYOND $5 BILLION. CAROLINE: GOT A NICE CLOSE-UP OF YOU THERE. A LITTLE TECHNICAL GLITCH.
IT'S INTERESTING THAT YOU TALK ABOUT A NEW FUND COMING FROM LUX CAPITAL. WE ARE GOING TO TALK JUST NOW ABOUT VC AND HOW IT HAS BEEN STIFLED OF LIGHT. CALL STANFORD'S HE APPEARED HE IS A LEAD ANALYST OVER AT PITCHBOOK DATA. HOW HEALTHY OR NOT HEALTHY IS THE ECOSYSTEM? KYLE: IT DEPENDS ON WHICH YEAR YOU ARE COMPARING IT TO. 20 TO ANYONE, IT IS NOT HEALTHY AT ALL.
ANYTHING BEFORE THAT, IT'S HOLDING UP BETTER THAN WHAT THE DATA LOOKS LIKE. EXITS ARE DOWN. THAT WILL HAVE IMPACTS DOWN THE ROAD. FUNDRAISING WAS ALSO LOW AT $11.7 BILLION. DEAL COUNT IS SURPRISINGLY HIGH. WE ARE ESTIMATING ABOUT 3900 DEALS CLOSED IN Q1. CAROLINE: SO, THAT DEAL COUNT, WHERE ARE THOSE CHECKS BEING WRITTEN AT THE MOMENT? NOT SECTOR, BUT GEOGRAPHY. IS THAT HERE IN NEW YORK? BUT YOU ARE USUALLY ON THE WEST COAST. HOW DOES THAT BREAK DOWN? KYLE:
WE ARE SEEING 50% OF THE DEAL COUNT HAPPENING IN SAN FRANCISCO, NEW YORK, BOSTON, OR L.A. IT HAS DROPPED A LITTLE BIT, ONLY ABOUT 18.5 PERCENT IN SAN FRANCISCO, WHICH HAD BEEN ABOVE 20% EVERY YEAR UNTIL NOW. VENTURE IS GETTING MUCH MORE DIVERSIFIED IN THE U.S.
WITH HEADPHONES CLOSE IN THE U.S., -- HEDGE FUNDS CLOSE IN THE U.S. ED: THERE ARE SO MANY DICHOTOMIES AND CONTRADICTIONS RIGHT NOW, AND A DAY WHERE LOOKS CAPITAL COMES OUT AND SAYS $1.15 BILLION IN FUNDS. IT WAS A STARTUP GRIND LAST NIGHT.
EVERYONE IS SO OPTIMISTIC ABOUT EARLY STAGE GETTING CHECKS WRITTEN. WHY IS THERE THIS CONTRADICTION BETWEEN THE BACKWARD LOOKING DATA AND THE VIBE RIGHT NOW IN THIS COMMUNITY? SIR CHRISTOPHER: WE HAVE TO GO BACK TO THOSE 4000 FUNDS CLOSED. A LOT OF THOSE WILL BE SMALL, UNDER $250 MILLION. THAT ALSO SETS US MUCH FURTHER AWAY FROM VOLATILITY OR INTEREST RATE HIKES WE HAVE SEEN. OPTIMISM IS COMING BACK TO SEED IN EARLY STAGE. THIS IS THE HIGHEST VALUATION WE HAVE EVER SEEN IN OUR DATA, $13 MILLION.
THERE IS OPTIMISM THAT THE EARLY STAGE, ESPECIALLY BECAUSE IT IS SO FAR AWAY FROM THE PUBLIC MARKET AND PROBLEMS WE ARE SEEING AT LATE STAGE. ED: YOU SEEM LIKE A GLASS HALF-FULL KIND OF GUY. LET'S GO TO THE WORLD OF CRYPTO AND TALK ABOUT THE PLUNGE IN FUNDING BACK TO 2020 OR PRE-2020 LEVELS. WHAT'S HAPPENING IN THAT SECTOR?
KYLE: CRYPTO WAS THE INDUSTRY OF THE MARKET TWO YEARS AGO. IT WAS WEBBED THREE, BLOCKCHAIN, EVERYTHING. THAT HAS NOW SHIFTED OVER TO AI. IF YOU ARE A START UP AND YOU HAVE A NOVEL USE OF TECHNOLOGY FOR GENERATIVE AI, OR IT CAN INCREASE THE EFFICIENCY OF COMPANIES, THAT IS WHERE INVESTORS HAVE SHIFTED THEIR FOCUS NOW. AGAIN, LOOKING FOR EMERGING
TECHNOLOGIES AND THINKING TO REALLY RIDE THE TAILWINDS FOR THE NEXT FEW YEARS. ED: CAROLINE, MY POINT IS THAT ON THE GROUND, THERE IS ENERGY AND OPTIMISM ACROSS ALL THESE SPACES. JOHN WU EARLIER WAS IN NEW YORK HAVING MEETINGS, TALKING ABOUT A SPECIFIC SECTION OF THE CRYPTO MARKET. ARE HEARING OUT THERE ON THE EAST COAST? CAROLINE: I'M HEARING ABOUT A LOAD OF INVITATIONS GOING AROUND THE BLOCK AT THE MOMENT. EVERYONE HAS AN EVENT TO GO TO. WE STILL HAVE BIG COMPANIES WILLING TO PUT MONEY ON, TO ENTERTAIN, TO BRING PEOPLE TOGETHER AND TALK ABOUT GROWTH. KYLE, WHAT'S INTERESTING FOR ME, AND I LOVE YOUR TAKE, IS CAPITAL GOING TOWARD DIVERSE FOUNDERS OR NOT.
WE KNOW THE NFT SPACE IS LARGELY BUILT BY GUYS. ARE WE SEEING WOMEN, PEOPLE OF COLOR, MANAGING TO GET CHECKS? KYLE: WE ARE STILL SEEING THEM NOT RAISE THE AMOUNT OF CAPITAL WE WOULD LIKE TO SEE. WE ARE TALKING ABOUT THE NARRATIVE AROUND GETTING MORE CHECKS TO THOSE FOUNDERS OVER THE LAST FEW YEARS. BUT WHEN YOU ZOOM OUT FURTHER, THERE IS A LOT MORE MONEY GOING TO THOSE FOUNDERS NOW BEEN WE HAVE SEEN 10 YEARS AGO OR EVEN FIVE YEARS AGO. THE PAST FEW YEARS, THERE HAVE BEEN QUITE A FEW WOMEN WHO STARTED THEIR OWN FUNDS, WHO ARE FOCUSING ON WOMEN FOUNDERS AND HELPING WOMEN GET MONEY INTO THAT MARKET. BUT IT HAS NOT HAPPENED AS FAST
AS WE WOULD HAVE HOPED. ED: WHAT IS THE PREDICTION, THE OUTLOOK, THE FORWARD-LOOKING NATURE OF ALL OF THIS, THIS DISCUSSION AROUND THE MILD RECESSION AT THE BACK HALF OF THIS YEAR? HOW DOES THAT MANIFEST ITSELF THROUGH PRIVATE MARKETS AND THE ROLE THE START OF? SIR CHRISTOPHER: --KYLE: WHAT WE'RE LOOKING AT IS THE VENTURE STAGE AND LATE STAGE GROWTH OF THE MARKET. I THINK WE PULLED A STAT THAT SHOWED THE NUMBER OF COMPANIES PRIVATELY BACKED AT THE LATE STAGE HAS MORE THAN DOUBLED IN THE PAST FEW YEARS. THAT IS A HUGE NUMBER OF COMPANIES THAT NEED A LOT OF CAPITAL. A LOT OF THAT IS COMING FROM
HEDGE FUNDS, MUTUAL FUNDS, REVIT EQUITY FUNDS THEY HAVE GONE AWAY. WITHOUT THE EXIT OPPORTUNITIES THAT THEY REALLY NEED TO RELEASE THE PRESSURE OF THE VENTURE MARKET, THEY ARE IN FOR A LONG STRUGGLE UNTIL THAT COMES BACK AND THEY GET THE MONEY THEY NEED. CAROLINE: GREAT TO HAVE YOU. IN THE HOUSE HERE IN NEW YORK,
WE THANK YOU FOR IT. CALL STANFORD, LEAD VC ANALYST OVER AT PITCHBOOK DATA. THERE IS NOW A DEAL BY NFL'S COMMANDERS. IT IS JOSH HARRIS WHO IS LEADING THE GROUP THAT'S GOING TO BE A $6 BILLION DEAL.
THIS IS BEING REPORTED BY SPORT COAT. --SPORTICO. IT'S NOT JUST PARIS THAT IS BEHIND THIS, BUT WE HAVE RITUAL RAILS, AND NBA STAR AGO JOHNSON. COMING UP, NEW INFORMATION COMING OUT ABOUT THE PERSON BEHIND ONE OF THE LARGEST LEAKS OF CLASSIFIED MILITARY DOCUMENTS IN OVER A DECADE. THIS IS ACCORDING TO THE "WASHINGTON POST." WHAT THE WHITE HOUSE IS SAYING ABOUT THE SOCIAL MEDIA PLATFORMS THAT MAY HAVE SHARED THE INTELLIGENCE. THIS IS BLOOMBERG. ED: AN AIR NATIONAL GUARDSMEN IS BEING SOUGHT BY U.S.
AGENTS ON THE INTELLIGENCE LEAK. THAT ACCORDING TO A PERSON FAMILIAR WITH THE MATTER. ANNMARIE HORDERN AND JOINS US NOW WITH THE DETAILS. WHAT DO WE KNOW? ANNMARIE: THERE'S A LOT OF REPORTS RIGHT NOW ABOUT THIS INDIVIDUAL.
A 21-YEAR-OLD NATIONAL GUARDSMEN. THE REPORTS ARE THAT WHEN THESE LEAKS HAPPENED, HE WAS STATIONED AT FORT BRAGG. THERE ARE STILL A TON OF QUESTIONS OUT THERE. ONE OF THEM IS HOW AND WHY THIS INDIVIDUAL HAD ACCESS TO THESE DOCUMENTS. IN THE DOCUMENTS WERE POSTED ON THIS DISCORDANT CHAT APP MONTHS AGO. THEY HAD MARKS IN THEM. CLEARLY, THEY WERE FOLDED. HOW DID THIS INDIVIDUAL GET ACCESS AND POST THESE DOCUMENT ONLINE? THAT WILL BE ONE OF THE BIGGEST QUESTIONS FACING THIS INVESTIGATION.
ALSO, ARE THERE ANY MORE LEAKS OUT THERE? REMEMBER, THIS HAPPENED MONTHS AGO. WE ARE ONLY NOW FINDING OUT. SOME OF THESE STORIES FOR INTELLIGENCE OFFICIALS, IT'S INCREDIBLY CONCERNING. THEY ARE WORRIED THAT SOME OF THESE DOCUMENTS HAD INSIGHT INTO HOW THE U.S. GATHERS INTEL. EARLIER THIS MORNING, AS BIDEN IS IN IRELAND ON AN INTERNATIONAL TRIP, HE SAID THEY WERE "GETTING CLOSE TO THIS INDIVIDUAL."
WE COULD END UP WITH AN ARREST TODAY. CAROLINE: THANK YOU FOR BRINGING THIS TO US. WE WANT TO THANK YOU FOR BRINGING US THE LATEST, ANNMARIE HORDERN.
MEANWHILE, THAT DOES IT FOR THIS EDITION OF BLOOMBERG TECHNOLOGY. ED: A REALLY KEY CONVERSATION COMING UP WITH THE AID OF U.S. CEO. I WANT TO GET INTO THE DETAIL ABOUT WHAT GENERATIVE AI WILL DO FOR AMAZON. ALMOST THE WEEKEND. A BUSY DAY. DON'T FORGET THE PODCAST. YOU CAN GET THE PODCAST FOR THE
SHOW ON THE TERMINAL, APPLE, SPOTIFY, WHEREVER YOU GET YOUR PODCASTS. A BIG SHOW. CAROLINE: A BIG SHOW. MORE TO COME WITH YOUR INTERVIEW COMING UP AT 2 P.M. NEW YORK TIME. THE CEO OF AMAZON WEB SERVICES. WE WILL TALK MORE ABOUT GENERATIVE AI ACROSS THE SHOWS TODAY. FROM NEW YORK, THIS IS BLOOMBERG.
2023-04-18 01:29
Show Video
Other news