'Bloomberg Technology' Full Show (04/11/2023)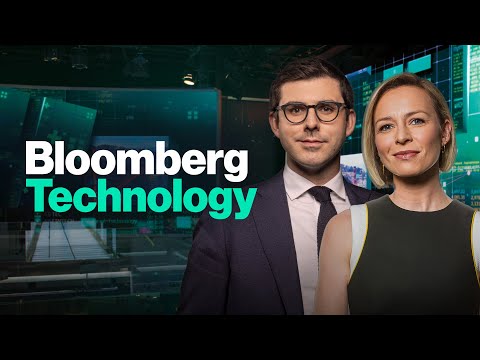 Show Video
ANNOUNCER: THIS IS TECHNOLOGY CAROLINE HYDE AND ED LUDLOW. ♪ CAROLINE: I'M CAROLINE HYDE. ED: I'M ED LUDLOW IN SAN FRANCISCO. AS BLOOMBERG TECHNOLOGY. CAROLINE: BITCOIN TOPS $34,000.
THE ASSETS GETTING A BOOST ON THOSE MOVES. ED: A DEEP DIVE INTO ONE OF THE BIGGEST U.S. INTELLIGENCE LEAKS IN HISTORY. CAROLINE: ALL ACROSS THE LICE -- THE RACE FOR INTELLIGENCE DOMINANCE. 100 MILLION DOLLARS FUNDING RUN FOR AN AI RESEARCH PLATFORM. FIRST, LET'S CHECK IN ON THESE PUBLIC MARKETS.
TECH IS FEELING A LITTLE LESS LOVE. WE ARE UP 0.4% ON THE NASDAQ. A LITTLE BIT OF NERVOUSNESS FOR OWNING TECH. INTERESTING ON THE HIGH SIDE. AFTER THE EASTER HOLIDAY, THE EXTENDED BREAK, A LITTLE FUEL UNDER THE FIRE. TWO-YEAR YIELD IS UP. WHAT IS HAPPENING IN TERMS OF CRYPTO? WE MANAGED TO BREAK FREE OF THAT TRADING RANGE. WE WERE GENERALLY LANGUISHING AROUND FOR THE PAST FEW WEEKS.
DOES IT MEAN FROM PSYCHOLOGICAL LEVELS BEING HIT NOW? ARE WE GOING BACK TO THE ECLIPSES WITH CAPITAL DISINTEGRATION, OR YOU SAW TARA LUNA WERE UP 7% OVER THE PAST TWO DAYS? ED: THE BIG QUESTION IS WHY, BUT THE WHAT IS OUT THERE AS WELL. I WANT TO GO TO THE $4 BILLION BET MADE ON BITCOIN. THAT COMPANY IS NOW BACK IN THE BLACK BECAUSE BITCOIN IS TRADING ABOVE TRANSACTION PRICE. THERE IS SO MUCH OUT THERE TODAY ABOUT WHAT HAPPENS IF THE FED BRINGS RATE BACK DOWN -- RATES BACK DOWN. WHAT HAPPENS IF WE ENTER A RECESSION? YOU LOOK AT THE RELATIVE PERFORMANCE OF BITCOIN TO OTHER RISK ASSETS, AND TERMS OF THE BEST PERFORMANCE OF THE YEAR. I STILL DON'T HAVE A GREAT SENSE OF WHAT IS HAPPENING.
CAROLINE: LIKELY, WE HAVE A COUPLE OF GUESTS PERFECTLY PLACED. KATIE GREIFELD KICKS US OFF. KATIE, WHAT ARE YOU SEEING AROUND THE WORLD OF CRYPTO AT THE MOMENT? THERE ARE SO MANY NARRATIVES THAT COULD BE PUSHING BITCOIN HIGHER IN PARTICULAR. KATIE: THERE'S A LOT OF NARRATIVES, BUT NO SATISFYING ANSWER OTHER THAN THIS IS A MACRO ASSET. IT TENDS TO FOLLOW THE MACRO
NARRATIVE OF THE DAY. OVER THE PAST FEW WEEKS, THE NARRATIVE HAS BEEN THAT THE FED WILL BE FORCED TO CUT RATES AT SOME POINT THIS YEAR. THAT WOULD OBVIOUSLY BE GOOD NEWS FOR THE LIKES OF TECH AND CRYPTO WHEN YOU CAN ABOUT THE LOW INTEREST RATE ENVIRONMENT THAT REALLY PUSHES INVESTORS OUT ON THE RISK SPECTRUM. OVER THE PAST FEW DAYS, YOU HAVE SEEN BITCOIN BREAK APART FROM TECH. TODAY'S A GOOD EXAMPLE, BITCOIN UP ALMOST 4%. THE NASDAQ 100 DOWN ABOUT 0.5 PERCENT OR SO.
MAYBE THOSE CORRELATIONS COMING APART TO THE BENEFIT OF CRYPTO. LIQUIDITY IN THIS SPACE IS STILL VERY, VERY LOW DESPITE THIS REBOUND. ED: I THINK IT'S ALSO A QUESTION OF WHO IS IN THE MARKET. WE ARE AT THE $30,000 U.S. MARK. IT IS STILL SIGNIFICANTLY FAR FROM THE NOVEMBER 2021 HI. WHAT ARE THE BIG FORCES IN TERMS OF INSTITUTIONS DRIVING THIS MARKET? KATIE: NONE TO SPEAK OUT. THAT IS WHY LIQUIDITY IS LOW LOW -- IS SO LOW.
YOU HAVE NOT SEEN A BIG INSTITUTIONAL PUSH WITH THIS REBOUND. IF YOU LOOK AT SOME OF THE RETAIL FLOWS -- I LIKE TO TRACK EXCHANGE TRADED PRODUCTS BOTH IN THE U.S. AND EUROPE PAIRED YOU HAVEN'T SEEN ANY MEANINGFUL INFLOWS TO SPEAK OF.
THE TOURISTS ARE GONE FROM THIS MARKET, THE INSTITUTIONS ARE GONE FROM THIS MARKET. YOU ARE LEFT WITH THE CRYPTO BELIEVERS WHO ARE PUSHING THE PRICE HIGHER IN VERY LOW LIQUIDITY, WHICH HAS HELPED TO THE UPSIDE. IF WE GET SOME SORT OF UPSET, PERHAPS IN THE FORM OF A MORE HAWKISH FED, LOW LIQUIDITY COULD EXACERBATE THINGS TO THE DOWNSIDE AS WELL. ED: KATIE GREIFELD, THANK YOU VERY
MUCH. I WELCOME SPENCER HERE WITH ME IN SAN FRANCISCO. YOU ARE ESSENTIALLY A FUNDAMENTAL INVESTMENT ANALYST. YOU LEAD RESEARCH. WHAT DO THE FUNDAMENTALS TELL YOU ABOUT WHAT ON EARTH IS HAPPENING RIGHT NOW? >> MOST OF THE FUNDAMENTALS WE DEAL WITH -- ED: ARE THERE ANY YOU CAN POINT TO YOU? >> THEY CAN LOOK AT USER GROWTH, TRANSACTION ACTIVITY, DIPPING ON THE PARTICULAR COMPANY.
HERE FOR BITCOIN, WHEN WE ARE TRYING TO DESCRIBE OR EXPLAIN THE PRICE ACTION, WE WANT TO COME BACK TO ONE REASON. THE REALITY IS THAT THERE IS A WIDE VARIETY OF MARKET PARTICIPANTS AND CRYPTO. I THINK THERE'S MARRIED FACTORS THAT PLAY SIMULTANEOUSLY. YOU'VE ALREADY TOUCHED ON A FEW OF THOSE. ONE OF THEM IS THE LINGERING
INFLATION CONCERNS. ED: I WANT TO CHANNEL IN KATIE GREIFELD BECAUSE SHE LIVES BITCOIN SECOND BY SECOND. SHE POINTS IN THAT SHE POINTS OUT NO INFLOW, NOTHING TO ANALYZE. YOU POINTED OUT THE OPPOSITE. THOSE ARE EXACTLY THE CRITERIA YOU'RE LOOKING AT WHEN ASSESSING BITCOIN'S PUSH HIGHER. SPENCER:
FOR A LOT OF PEOPLE LOOKING AT THIS, THERE'S STILL SOME CONCERNS ABOUT INFLATION. THE IDEA OF A SCARCE ASSET WITH A FIXED SUPPLY HAS APPEAL. THERE ARE STILL SOME LINGERING BANKING CONCERNS, EVEN THOUGH THE PEAK OF CONCERNS HAVE DIED DOWN. THAT INCREASES DEMAND FOR AN ASSET THAT PEOPLE CAN SECURELY SELF CUSTODY AS OWNERS.
THOSE ARE TWO OF THE FOUR REASONS I WOULD SAY ARE DRIVING BITCOIN HIGHER. ED: IN THE TECHNOLOGY SECTOR, WHETHER IT IS EQUITIES OR CRYPTO, IF IN DOUBT, GO BACK TO INFLATION IN THE FED. CAROLINE: THAT WAS ALWAYS THE ARGUMENT. INFLATION HEDGE DID NOT SEEM TO BEAR OUT FROM THE NUMBERS WHEN WE SAW INFLATION, BUT WE DO SEE IT MORE BUFFETED ABOUT BY THE FED IN RISK TOLERANCE. WE WERE TALKING TO KATIE ABOUT THAT. ARE THEY STARTING TO COME BACK
IN WHEN WE SEE A $30,000 LEVEL? SPENCER: ABSOLUTELY. FOR INSTITUTIONAL PLAYERS, WE RUN A VENTURE CAPITAL FUND. A LOT OF THEM ARE LARGE INSTITUTIONAL ALLIGATORS -- OUR LOCATORS. A LOT OF THEM OWN CRYPTO DIRECTLY. THEY ALSO WANT ADDITIONAL EXPOSURE WITH VENTURE CAPITAL FUNDS INVESTED IN THE SPACE. THERE IS AN APPETITE FROM THEM, BUT OVERALL, I WOULD SAY MOST OF THEM ALLOCATED OVER THE PAST COUPLE OF YEARS AND NOT BEEN ADDED AND MORE RECENTLY.
CAROLINE: WE ARE LOOKING TOWARD WHAT IS THE CONTINUATION OF THE UPGRADE TO MORE OF A PROOF OF STATE CONCEPT. WE HAVE THE SHANGHAI UPDATE TOMORROW. IN LAYMAN'S TERMS, WHAT DOES THAT MEAN AND DO YOU EXPECT THERE TO BE MORE VOLATILITY AROUND THE SPACEY? -- SPACE? SPENCER: I DON'T. THE WAY THE THEORY OF NETWORK IS SECURED IS BY PEOPLE STAKING THEIR CAPITAL INTO THE PROTOCOL ITSELF. THEY ARE REWARDED FOR DOING SO FINANCIALLY. WHAT HAPPENS TOMORROW IS PEOPLE ARE NOW ABLE TO WITHDRAW THE ETHER THAT THEY HAVE STAKED. THIS ONLY STARTED A LITTLE OVER
A YEAR AGO, WHEN WE HAD THE MERGE THAT PROOF OF STEAK CAME INTO BEING. WHAT WE ARE ABOUT TO SEE IS THAT PEOPLE CAN WITHDRAWAL THE ASSETS THEY HAVE STAKED. THAT SAID, FROM OUR CONVERSATIONS AROUND THE MARKET, WE ARE NOT SING A LOT OF DEMAND FOR PEOPLE TO UNSTATED THEIR ASSETS. WE THINK IT WILL BE A NONEVENT TOMORROW. CAROLINE: MANY HAVE BEEN SAYING IT FEELS AS THOUGH THE PLAYERS WHO HAVE LONG-TERM COMMITTED TO THE SPACE, BUT WHETHER OR NOT VENTURE CAPITAL REMAINS LONG-TERM COMMITTED TO THE SPACE AMID SOME OF THE DEBACLES OF LEICESTER, THAT IS STILL THE KEY QUESTION, PARTICULARLY AS THEY ARE MUCH MORE NERVOUS TO WRITE CHECKS. SPENCER: THAT IS WHERE I WOULD GO TO SPENCER NEXT BECAUSE WE HAVE BEEN DISTRACTED BY ARTIFICIAL INTELLIGENCE PAIRED WE LOOKED UP VOLATILITY. AS AN ASSET CLASS, BITCOIN
STILL CARRIES A LOT OF VOLATILITY. THE WORD OF MY QUESTION IS, HAVE ANY OF THE PSYCHOLOGICAL DRIVERS IN THIS MARKET CHANGED SO FAR IN 2023? YOU THINK ABOUT THE SVB FALLOUT. HAS THE CRYPTO COMMUNITY JUST GOTTEN ON WITH IT? SPENCER: MANY HAVE JUST GOTTEN ON WITH IT. THE FTX COLLAPSE IS PRESENTING REGULATORY HEADWINDS, BUT OVERALL, THE INDUSTRY IS JUST PUSHING FORWARD AND MORE ORGANIZED THAN IT HAS BEEN HISTORICALLY, AT LEAST IN TERMS OF TACKLING SOME REGULATORY AND POLITICAL ISSUES. OVERALL, VENTURE CAPITAL FIRMS ARE FALLING -- FOLLOWING THE TALENT. THERE CONTINUES TO BE HIGH QUALITY TALENT FLOWING INTO CRYPTO MARKETS. CAROLINE: YOU JESTED THEY GOT ON WITH IT
AMIDST THE COLLAPSE. I AM INTERESTED IN THE BANKING RAILS AND HOW MUCH THAT HAS IMPACTED LIQUIDITY. SPENCER: IT HAS CERTAINLY BEEN AN IMPACT. SEVERAL OF THE LARGEST BANKS PROVIDED CRITICAL INFRASTRUCTURE FOR ALL THE COMPANIES TO BE ABLE TO EXCHANGE CAPITAL ON A 24/7 BASIS. IT IS PARTICULARLY IMPORTANT FOR CRYPTO MARKETS. SOME OF THOSE BANKS HAVE BEEN
PUT OUT OF BUSINESS AND THERE IS AN OPEN OPPORTUNITY FOR SOMEONE TO RE-CREATE THE INFRASTRUCTURE THAT PREVIOUSLY EXISTED. ED: SPENCER, WITH BITCOIN AROUND $30,000 PER TOKEN. CAROLINE: LET'S TURN NOW FOR A MOMENT TO SOME SAD NEWS WE HAVE BEEN COVERING OUT OF CENTRAL VALLEY. A LONG TIME EVER COMMUNICATION'S CHIEF HAS DIED. SHE WAS NAMED THE VICE PRESIDENT OF CAN OCCASIONS ALL BOY BACK IN 2006.
SHE HELPED ORCHESTRATE THIS GROUNDBREAKING LUNCH EVENT. SHE WORKED BEHIND THE SCENES AS THE CHAMPION OF APPLE'S BRAND, FAMOUSLY PROTECTING JOBS. SHE PASSED AWAY PEACEFULLY LAST WEEK.
CAROLINE: THE U.S. IS FACING TOUGH QUESTIONS FROM ALLIES AFTER A TROVE OF CLASSIFIED DOCUMENTS WERE LEAKED ONLINE TO THE GLOBAL PUBLIC. THE FORMER U.S. NATIONAL SECURITY ADVISOR SPOKE ABOUT IT EARLIER ON BLOOMBERG SURVEILLANCE TAKE A LISTEN.
>> I WOULD ALSO CAUTION AT THIS POINT THAT WE NOT DRAW TOO MANY CONCLUSIONS. THIS COULD BE AN INFLUENCED OPERATION BY SOMEBODY, WE DON'T KNOW WHO. ONCE YOU GET INTO THE WORLD OF COUNTERINTELLIGENCE, IT MAKES BEING IN A HALL OF MIRRORS LOOK EASY. IT IS VERY COMPLICATED. CAROLINE: THAT IS JOHN BREAKING DOWN SOME OF THE COMPLEXITIES. JUST HOW BIG A TROVE OF INFORMATION IS THIS? >> IT IS PRETTY DARN BIG. IT REALLY CONFIRMS, AND A LOT OF WAYS, WHAT WE HAD KNOWN AND WHAT U.S.
OFFICIALS HAD BEEN TELLING US PUBLICLY ABOUT WHAT THEIR BIGGEST FEARS ARE. THE BIG WHEN THERE IS UKRAINE, SPECIFICALLY THE POSSIBILITY THAT UKRAINE WILL RUN OUT OF AMMUNITION IN THE FIGHT AGAINST RUSSIA, BOTH ARTILLERY SHELLS, BUT ALSO AIR DEFENSES. IT SEEMS TO BE WE ARE REALLY PEELING BACK THE VENEER A BIT AND GETTING INTO THE NITTY-GRITTY OF HOW WORRIED U.S. OFFICIALS ARE ABOUT HOW UKRAINE IS GOING TO BE ABLE TO DEFEND ITSELF AGAINST RUSSIA. ED: WHEN WE LOOK OVER HISTORY AT LEAKS OF THIS KIND, THE QUESTIONS QUICKLY BECOME WHERE THE DOCUMENTS ORIGINATED FROM AND THEIR AUTHENTICITY. WHAT DO OFFICIALS HAVE TO SAY ABOUT THAT? NICK: THIS IS REALLY THE BIG QUESTION THAT WE ARE ALL TRYING TO FIGURE OUT.
HOW AUTHENTIC ARE THEY IN WHAT WAYS WHERE THESE DOCUMENTS POTENTIALLY MANIPULATED? YOU HAD JOHN SAYING THIS COULD HAVE BEEN A COUNTERINTELLIGENCE OPERATION ITSELF. THERE'S A BIG QUESTION ABOUT HOW AUTHENTIC THESE DOCUMENTS ARE AND WHAT THE REASON WAS FOR THEIR LEAK. IF THIS IS SOMEONE ON THE INSIDE SAYING THIS HAS TO GET OUT TO EXPOSE WHAT'S REALLY GOING ON BEHIND THE SCENES, THAT'S ONE THING, SORT OF AN EDWARD SNOWDEN TYPE OF SITUATION. IF THIS IS RUSSIA THAT GOT THESE DOCUMENTS AND MANIPULATED SOME OF THE NUMBERS IN THEIR TO CREATE A FALSE IMPRESSION, THIS IS AGAIN THAT HALL OF MIRRORS THAT JOHN BOLTON REFERENCED. CAROLINE: WHERE WE ARE SITTING IS TECHNOLOGY CONSUMERS OF INFORMATION, IS THIS A CYBER THREAT AND HACK OR WHEN WILL WE UNDERSTAND THAT THIS IS SOMETHING THE U.S. COULD HAVE PROTECTED? NICK: IT'S A GREAT QUESTION BECAUSE IT IS AGAIN GOING TO RUN US UP AGAINST WHAT U.S.
OFFICIALS TELL US AND WHAT THE TRUTH MAY ACTUALLY BE. WE KNOW THERE IS AN INVESTIGATION GOING ON RIGHT NOW. THE BIG QUESTION WILL BE, WAS THIS A LEAK, SOMEONE ON THE INSIDE WHO GOT THIS OUT? WAS THIS A HACK, SOME SORT OF COUNTERINTELLIGENCE OPERATION? THERE IS SO MUCH WE DON'T KNOW AND SO MUCH LIKELY THEY ARE NOT GOING TO TELL US, BECAUSE TO TELL US WHAT EXACTLY HAPPENED HERE IS INTERN GOING TO EXPOSE U.S. SOURCES AND METHODS. WE ARE STILL TRYING TO SIFT THROUGH ALL OF THAT STUFF.
MY SUSPICION IS, GIVEN THE GRAVITY OF THIS AND WHAT U.S. OFFICIALS HAVE BEEN WILLING TO SAY ABOUT HOW GRAVE THIS LEAK IS, IT WAS IN FACT A LEAK OR HACK, NOT SOME SORT OF INFLUENCE OPERATION. ED: OUR THANKS TO BLOOMBERG'S NICK WADHAMS OUT OF D.C. MI5, BRITAIN'S DOMESTIC INTELLIGENCE SERVICE, IS APPOINTING ITS FIRST FEMALE HEAD OF ITS CYBER SPY ORGANIZATION. THE CURRENT DEPUTY DIRECTOR WILL TAKE UP A NEW POST IN MAY. THE CHANGE IN LEADERSHIP COMES AT A PRETTY SENSITIVE TIME, AS THE U.S.
AND ITS ALLIES CONTINUE TO DEAL WITH THE FALLOUT OF THE SERIES OF INTELLIGENCE LEAKS THAT HAVE EMERGED ONLINE IN RECENT DAYS. SHE WILL REPLACE THE OUTGOING DIRECTOR WHO HAS HELD THAT POSITION FOR THE LAST SIX YEARS. CAROLINE: LET'S STICK WITH CYBERSECURITY FOR A MOMENT. AFTER BEING UPGRADED LED TO OVERWEIGHT, TICKING UP TO 2.5%, A RECENT PULLBACK IN SHARES. A REFOCUS ON PROFIT STRATEGY. LOOK AT NASDAQ, THE COMPANY NASDAQ INC..
IT HAS DOWNGRADED TO EQUAL WEIGHT FROM OVERWEIGHT. THE ANALYST SEES RISK TO GROWTH IN NASDAQ SOLUTIONS. IT MAKES UP 70% OF THE COMPANY REVENUE. COMING UP, EVER WONDER HOW BANKS STACK UP WHEN IT COMES TO HOW THEY USE ARTIFICIAL INTELLIGENCE? WE WILL SPEAK WITH EVIDENT CEO ABOUT THE FIRM'S RECENT REPORT ANALYZING AI AND FINANCIAL SERVICES. EVEN GOT A SHUT OUT FROM THE ONE AND ONLY JAMIE DIMON.
THIS IS BLOOMBERG. ♪ >> THIS IS AN INCREDIBLY DISRUPTIVE NEW TECHNOLOGY. >> I THINK WE ARE SEEING OPPORTUNITY AND POTENTIAL PLATFORM SHIFT THAT WE HAVE NOT SEEN IN A LONG TIME.
>> REGULATION CAN PUT US WHERE WE NEED TO BE IF WE HAVE THE STRENGTH TO PUT IN PLACE. >> I DO THINK IT IS JUST IMPOSSIBLE TO REGULATE. >> ALL THE LEADING AI LABS KNOW THEY ARE CREATING SOMETHING DANGEROUS, BUT THEY DON'T WANT TO STOP IT. >> THE WAY CHINESE COMPANIES GO ABOUT THE AI SPACE IS COMPLETELY DIFFERENT. THEY DON'T HAVE THE SAME APPROACH TOWARD THE MORALITY OF THESE TECHNOLOGIES THAT WE DO IN THE U.S. >> THE IMPACT ON JOBS IS REAL, BUT IT DOES NOT HAVE THE SUPER INTELLIGENCE THAT WILL HAVE A MIND OF ITS OWN.
>> IT'S ON ALL OF US, PARTICULARLY INVESTORS, TO THINK ABOUT THE POTENTIAL FALLS AS WELL AS OPPORTUNITIES AND VALUE IT CREATES. CAROLINE: THE DEBATES ARE STILL CLEAR. OUR PREVIOUS GUEST WEIGHING IN ON THE RISKS AND OPPORTUNITIES THAT COME WHEN USING GENERATIVE AI IN VARIOUS SECTORS. HOW WILL IT SHAPE THE COMPETITIVE LANDSCAPE? LET'S FOCUS IN ON BANKING RIGHT NOW. TO HELP ANSWER THAT QUESTION IS ALEXANDRA MOUSAVIZADEH, CEO AND FOUNDER OF EVIDENT. ALEXANDRA, YOU GOT A BIT OF A SHOUT OUT ON JP MORGAN'S ANNUAL LETTER, FROM JAMIE DIMON IN PARTICULAR. WHAT IS IT YOU ARE DOING?
HOW ARE YOU MEASURING AI BEING ADOPTED BY BANKSY? ALEXANDRA: WE PUBLISHED THE FIRST AI ADOPTION ON -- BY BANKS. IT HAS NOT BEEN DONE BEFORE, IN TERMS OF TAKING OUTSIDE IN-VIEW, I.E. HOLDING UP A MIRROR TO THE BANKS AND LOOKING AT THEIR AI CAPABILITIES. WE GO AND MEASURE THE BANKS ON THE STRENGTH OF THEIR AI ECOSYSTEM, THEN WE RANK THEM ACCORDING TO THE SCORES THAT THEY GET AGAINST THE STRENGTHS OF THIS ECOSYSTEM, WHICH WE BREAK DOWN INTO FOUR ALEC -- AREAS. CAROLINE: TALENT, BRINGING ON THE RIGHT PEOPLE TO THE PARTS OF THE BANKS YOU NEED TO BUILD UP. WHAT ABOUT RESPONSIBLE AI?
WHAT ARE BANKS DOING ABOUT THAT AT THE MOMENT? ALEXANDRA: ON THE TALENT AND LEADERSHIP, INNOVATION SIDE, THAT IS THE ENGINE ROOM. HAVE YOU GOT THE RIGHT TALENT? DEV OPS, LOOKING AT IMPLEMENTATION TALENT, AND SO ON. THE INNOVATION IS FOLLOWING A BUILD OR BUY APPROACH. RESEARCHING WHAT SORT OF PARTNERSHIPS YOU HAVE AND ALSO WHAT YOU ARE INVESTING IN OR ACQUIRING. DOING ALL OF THAT IS GREAT, LOOKING AT THE RAW HORSEPOWER, BUT DOING IT IN A RESPONSIBLE MANNER IS REALLY CRITICAL, ESPECIALLY NOW, EVEN THE RELEASE OF CHAT-GPT. A LOT OF BANKS LOOKING AT HOW TO INCORPORATE ARCH LANGUAGE MODELS. THE RESPONSIBLE AI BIT IS
REALLY IMPORTANT IN TERMS OF MAKING SURE THAT YOUR CLIENTS, CUSTOMERS ARE COMFORTABLE WITH THE HANDLING OF ALL OF THIS DATA AND WITH THE USE OF AI TOOLS ON THAT DATA. IT IS REALLY IMPORTANT TO SHOW THAT YOU ARE FOLLOWING FRAMEWORKS OF RESPONSIBLE AND ETHICAL AI AS YOU USE IT. ED: I APPRECIATE THE DEPTH OF THE METHODOLOGY. IN RECENT WEEKS, CAROLINE AND I HAVE NAME CHECKED A NUMBER OF BANKING CEOS. ONE IN MARCH WAS TALKING ABOUT HOW THEY ARE DABBLING, THERE IS WORK TO DO WHEN IT COMES TO MODERNIZING PINKING TECHNOLOGY WITH REGARDS TO AI. WHO SCORES HIGHLY AND WHO SCORES POORLY? ALEXANDRA: AS YOU KNOW, WE HAVE THE JP MORGAN TOP INDEX COMING OUT NUMBER ONE. INTERESTINGLY, THE BANK OF
CANADA CAME SECOND, A SMALLER BANK. BUT PREDOMINATELY, WE ARE SEEING THE NORTH AMERICAN BANKS IN THE TOP 10, WITH EUROPEAN BANKS LAGGING SOMEWHAT, AND THE U.K. BANKS LAGGING THE EUROPEAN BANKS. ED: THAT BRINGS ME TO MY NEXT
QUESTION. WE LEARNED IN THE AFTERMATH OF SILICON VALLEY BANK, OR RELEARN, HOW GLOBAL THE BANKING INDUSTRY IS. HOW CLOSE IS THE COORDINATION YOU SEE BETWEEN DIFFERENT THREE AUGER FREEZE -- DIFFERENT GEOGRAPHIES ON HOW TO IMPLEMENT AI ACROSS BORDERS? ALEXANDRA: THE WAY THAT IMPLEMENTATION IS HAPPENING IN EUROPEAN BANKS IS QUITE DIFFERENT FROM THE WAY THAT IS BEING DONE IN NORTH AMERICAN BANKS. NORTH AMERICAN BANKS TAKE AN APPROACH MUCH MORE LOOKING AT HOW BIG TECH IS ORGANIZED, HAVING R&D CENTERS, USING AI ACROSS THE BANKS, WHEREAS EUROPEAN BANKS TAKE MORE OF AN ENGINEERING APPROACH. THEY ARE GOING IN SILOS AND IMPLEMENTING AI MORE IN A SILO APPROACH. THERE IS A DIFFERENCE IN THE APPROACH BANKS ARE TAKING, WHETHER YOU BE IN EUROPE OR NORTH AMERICA. CAROLINE:
DOES ANY OF THAT COME DOWN TO HOW GOVERNMENTS OR CROSS INSTITUTIONAL VIEWPOINTS ARE OF HOW TO REGULATE, HOW TO ETHICALLY BUILD AI? MANY WOULD SAY THAT HERE GALATIAN BEING DEVELOPED AROUND IT, ASIA OR EUROPE REALLY LEADS THE PACK IN THIS WAY. ALEXANDRA: THE INTERESTING ASPECT IS THAT THE NORTH AMERICAN CANADIAN BANKS WERE VERY VISIBLE AROUND THE GUARD THERE PUTTING IN PLACE. WE HAVE TO REMEMBER THAT BANKS ARE HEAVILY REGULATED TO BEGIN WITH. A LOT OF THIS IS HAPPENING INTERNALLY. WHAT WE ARE CAPTURING IS WHAT IS EXPRESSED EXTERNALLY, IN TERMS OF PRINCIPLES AROUND SUSTAINABILITY, RESPONSIBLE AI IN GENERAL, AND THE PEOPLE THERE PUTTING IN PLACE AND LINES OF DEFENSE ACROSS THE BANKS. IN EUROPE, YOU HAVE GDPR REGULATION. THAT SITS SLIGHTLY DIFFERENTLY IN THE BANKS. THEY ARE EXPRESSING GUARDRAILS
THERE PUTTING AROUND IT IN A SLIGHTLY DIFFERENT WAYS. YOU COULD SAY THERE ARE ADVANCED THINKING AT THE EUROPEAN LEVEL WITH THE AI ACT IN MOTION RIGHT NOW. BUT BECAUSE OF THE GDPR REGULATION IN PLACE, THERE IS A LOT OF THINKING THAT IS BEING DONE IN THE EUROPEAN BANKING SYSTEM. CAROLINE: GREAT TO HAVE TIME WITH YOU. ALEXANDRA MOUSAVIZADEH, CEO AND COFOUNDER OF EVIDENT. ED:
DOUBLING DOWN ON ITS OWN GENERATIVE AI INVESTMENTS. WE SPEAK TO THE CEO, A $100 MILLION EXTENSION ROUND LED BY G. CAROLINE: WELCOME BACK TO BLOOMBERG TECHNOLOGY. I AM CAROLINE HYDE IN NEW YORK.
ED: I'M ED LUDLOW IN SAN FRANCISCO. CAROLINE: LET'S CHECK IN ON MARKETS. WE SAW BIG TECH UNDER PRESSURE.
THE NASDAQ 100 IS UP THIS YEAR, DOWN 0.5 PERCENT SIX OUT OF SEVEN DAYS, TRADING ON THE LOWER SIDE. THE FANG INDEX IS ABOUT BIG TECH BEING SOLD OFF TODAY. UNDER PRESSURE AS WE WORRY ABOUT THE CPI PRINT TOMORROW.
BITCOIN SHRUGGING OFF ANY RISK ASSET CONCERNS, ANOTHER 3% AS WE HIT TECHNICAL LEVELS. LET'S GO MICRO FOR A MOMENT. MICROSOFT GETTING A BIT OF ANALYST CONCERN, SAYING MAYBE AZURE IS GOING TO BE MORE UNDER PRESSURE AMONGST ECONOMIC HEADWINDS WE SEE, AND A LOT OF CLOUD COMPANIES ON THE DOWNSIDE TODAY. ALIBABA OFF BY 1.4%. KEEP AN EYE ON THEM BECAUSE PLENTY OF NEWS CAME OUT OVERNIGHT ABOUT THE CHAT-GPT-LIKE SERVICE.
VIRGIN ORBIT, A PENNY STOCK NOW. 31% LOWER AS IT FILED FOR BANKRUPTCY. THE NASDAQ SAID IT WILL HAVE TO DELIST THIS STOCK. ED: IF A DRIVER IN THAT MARKET BEING AI AS WELL. THE RACE CONTINUES TO HEAT UP. ALPHABET DOUBLING DOWN ON ITS OWN GENERATED AI AMBITIONS, THIS TIME BY INVESTING IN THE STARTUP WORLD.
CAPITAL G ANNOUNCED A $100 MILLION FUNDING ROUND IT LED INTO ALPHA SENSE. THAT BRINGS IT TO 1.8 BILLION DOLLARS. THE COMPANY'S CEO AND COFOUNDER, JACK, JOINS US NOW. THIS IS AN EXTENSION OF A ROUND YOU DID LAST SUMMER.
WHY DID YOU NEED THESE ADDITIONAL FUNDS? JACK: GREAT QUESTION. THANKS FOR HAVING ME. WE WEREN'T ACTUALLY LOOKING FOR FINANCING, BUT WE HAD BEEN TALKING TO CAPITAL G FOR SEVERAL YEARS. WE CERTAINLY VIEWED THEM AS AN AMAZING POTENTIAL INVESTOR FOR US. WE JUST HAD OUR CATCH UP
CONVERSATION A FEW MONTHS AGO. THAT LED TO A QUICK MEETING OF THE MINDS. WHILE WE DID NOT NEED THE CAPITAL, WE WENT LOOKING FOR IT. WE DIDN'T WANT TO PASS UP THE OPPORTUNITY. ED: CAROLINE, I FIND THIS INCREDIBLY INTERESTING IN THIS ENVIRONMENT.
ESSENTIALLY A FLAT ROUND, INTERESTING THAT SOME OTHER INVESTORS, INCLUDING GOLDMAN SACHS. CAROLINE: A LOT OF THIS COMES AROUND IN MARKET THAT IS DEEPLY ENERGIZED BY ALL THINGS AI, GENERATIVE AI IN PARTICULAR. WHAT IS ALPHA SENSE DOING? WHAT IS IT PROVIDING? JACK: IT'S REALLY A MARKER TO -- A MARKET SEARCH. IT HELPS BIG COMPANIES, FINANCIAL FIRMS, AND CORPORATIONS FIND THE RIGHT DATA POINTS TO MAKE THE BIG DECISIONS THAT REALLY MATTER.
WHEN YOU THINK ABOUT IT, THE VALUE IS BASED ON THE DECISIONS THEY MAKE. WE HELP THEM MAKE ALL OF THOSE BETTER BY HAVING THE RIGHT ACCESS TO THE RIGHT DATA POINTS, SO THEY CAN MAKE OTHER DECISIONS MORE QUICKLY AND CONFIDENTLY. THIS WAS REALLY HARD TO DO BEFORE. PEOPLE WERE CONTROL F SEARCHING. OR THEY WERE SEARCHING ON THE
WEB FOR CRITICAL BUSINESS INSIGHTS TO DRIVE MILLION-DOLLAR AND BILLION-DOLLAR DECISIONS. WHAT WE ARE BRINGING TO THEM IS THOUSANDS OF HIGH VALUE SOURCES IN ONE PLACE OR YOU CAN SEARCH ACROSS THEM AND FIND INSIGHTS TO RELY ON. THAT IS A SOLUTION WE FOUND RESUMES -- RESONATES IN THE MARKET. CAROLINE: GOOGLE USING IT, SHELL, BANK OF AMERICA. THERE IS A LOT OF DEBATE,
THOUGH, WHEN YOU THINK ABOUT THE DATA TROVES YOU ARE USING TO BRING THIS SORT OF ANALYSIS TO SPEED UP EVERYONE'S PRODUCTIVITY. HOW RELIABLE CAN THE DATA BE AND HOW IS IT ETHICALLY BEING USED? HOW MUCH ARE YOU FEEDING INTO THE CONVERSATION RIGHT NOW? JACK: IT'S A REALLY IMPORTANT CONVERSATION. IN OUR CASE, WE HAVE ALWAYS BUILT OUR PLATFORM IN A WAY WHERE WE ARE SOURCING INFORMATION BY TRULY HIGH-VALUE CONTENT, EQUITY RESEARCH. COMPANIES OWN DISCLOSURES, NEWS
MEDIA, EXPERT INTERVIEWS OF PEOPLE IN THE TRENCHES, AND BUSINESS SHARING INSIGHTS WITH INVESTMENT ANALYSTS. IT IS REALLY HIGH-VALUE BUSINESS INFORMATION. GROUNDING THAT INFORMATION THAT OUR SEARCH ENGINE FINDS IN THOSE HIGH-VALUE SOURCES IS REALLY IMPORTANT. THEN, WE ARE ABLE TO DELIVER THE VALUE BACK TO THE CONTENT PROVIDERS. WHEN SOMEBODY'S CONTENT IS
BEING USED MORE, THEY ALSO GET PAID MORE AS CONTENT SUPPLIERS. THERE IS A REALLY IMPORTANT DEBATE AROUND WHETHER THAT IS HAPPENING APPROPRIATELY BUT AS WE ADD LANGUAGE MODEL CAPABILITIES ON TOP OF THIS HIGH-VALUE CONTENT, WE HAVE BUILT A SYSTEM WHERE CONTENT OWNERS GET PAID AS THEY SHOULD. CAROLINE: ED, IT REALLY FEELS LIKE THIS DEBATE WILL RUN AND RUN. I LIKED THAT WE ARE STARTING TO
SEE THE APPLICATION. KEEP QUESTIONING WHAT LAYER OF AI IS GOING TO BE THE MOST VALUABLE. IS IT THE INFRASTRUCTURE THAT JACK IS BUILDING, THE COMPANIES THAT OWN THE DATA TROVES AS WELL? ED: AS JACK WOULD POINT OUT, THE INPUTS FOR THE LARGE LANGUAGE MODEL, THE DATA SET YOU ARE RELYING ON IS IMPORTANT. IT LEADS ME TO ALPHABET AND GOOGLE.
CAPITALG WOULD POINT OUT THAT THEY RUN INDEPENDENTLY AS A GROWTH VENTURE THEY ARE. I WONDER HOW CLOSELY THIS BRINGS YOU TO ALPHABET AND GOOGLE, WHAT PARTNERSHIPS YOU CAN EXPLORE, WHAT ADVANTAGE FROM ACCESS TO DATA THAT MIGHT GIVE YOU AS YOU WORK ON YOUR OWN PRODUCT. JACK: CERTAINLY, A BIG MOTIVATION OF PARTNERING WITH CAPITALG IS PARTNERING WITH THE BROADER ALPHABET UMBRELLA.
THEY HAVE A REALLY LARGE PORTION OF THE WORLDS AI SCIENTISTS AND DEVELOPERS WORKING FOR THE BUSINESS. THIS CERTAINLY DOES GIVE US OPPORTUNITIES TO PARTNER WITH THEM, HAVE CONVERSATIONS WITH THEM, AND ALSO HAVE CONVERSATIONS WITH PEOPLE WHERE WE CAN ADVANCE OUR BUSINESS AND GO TO MARKET. THAT WAS CERTAINLY A BIG PART OF THE MOTIVATION OF INVITING THEM IN AS AN INVESTOR AND A MOMENT WHERE WE WEREN'T LOOKING FOR THE CAPITAL. CAROLINE: MANY MIGHT THINK THAT IT MIGHT BE A QUITE USEFUL OWNER. WHAT IS YOUR DIRECTION FOR TRAVEL FOR THE BUSINESS? DO YOU WANT TO REMAIN INDEPENDENT, IPO? JACK: I SEES THIS -- I SEE THIS AS A HUGE MARKET OPPORTUNITY.
WE ARE LIVING THIS WITH THE TIMESCALE OF THE NEXT 10 YEARS, 20 YEARS. TO GAIN THE RESOURCES TO REALLY BUILD THE KIND OF COMPANY THAT WE ARE BUILDING, WE SEE IPO AS AN INEVITABLE STEP ALONG THE WAY. THAT IS THE PATH THAT WE ARE ON. CAROLINE: I AM SURE THE $100 MILLION SATISFIES YOU FOR THE TIME BEING. THANK YOU FOR JOINING US, JACK. ED, OR TECH NEWS? ROMAINE: TIME NOW FOR --ED: TIME NOW FOR TALKING TECH. A $100 MILLION LOAN TO SUPPORT CRYPTO EXCHANGE GEMINI. THIS COMES AFTER THEY SOUGHT
FUNDING FROM INVESTORS IN RECENT MONTHS, BUT DID NOT COME TO AN AGREEMENT. THAT, ACCORDING TO SOURCES. ELIZABETH HOLMES HAS TO REPORT TO PRISON AS SCHEDULED LATER THIS MONTH, AFTER A JUDGE REJECTED HER REQUEST TO REMAIN FREE ON BAIL AS SHE APPEALS A FRAUD CONVICTION. FINALLY, TWITTER HAS STOPPED BEING AN INDEPENDENT COMPANY AFTER MERGING WITH THE NEWLY FORMED X CORP.. ELON MUSK IN THE PAST HAS SUGGESTED THAT TWITTER COULD LEAD TO X, WHICH HE DUBS AS AN EVERYTHING AT CAROLINE: LET'S STICK ON THINGS ELON MUSK OWNS. WE HAVE TO THINK ABOUT WHERE HE IS TAKING HIS OTHER COMPANY, TESLA. WE SELL SHARES OF TESLA MAKE AN
INTERESTING MOVE TODAY. UP 1% TODAY. FEDERAL CLASS ACTION SUIT AGAINST THE COMPANY SAYS TESLA EMPLOYEES SHARED VIDEOS AND PHOTOS OF CAR OWNERS, A VIOLATION OF THE CALIFORNIA STATE LAWS AND CONSTITUTION. WE ARE COMING OFF THOSE HIGHS WE GOT A LITTLE BIT EARLIER. COMING UP, LET'S TALK ABOUT INVESTING EVEN MORE IN CYBERSECURITY PAIRED WHAT A HOT TOPIC ON THE DAY. WHAT KIND OF NEW RISKS ARE THERE TO BE CONSIDERED AT THE MOMENT, PARTICULARLY WITH THE RISE OF AI? THAT IS NEXT. THIS IS BLOOMBERG.
♪ CAROLINE: WHAT'S CONTINUE TO TALK ABOUT CYBERSECURITY. THE SPACE BOOMING OVER THE LAST FEW YEARS. THINK ABOUT THE FOCUS WE HAD DURING THE PANDEMIC AND TODAY'S NEWS FLOW, AS WE WORRY THAT MAYBE THE LEAK DOCUMENTS POSE A POTENTIAL SECURITY THREAT TO THE U.S. IS THAT IN SOME WAY RELATED TO
A HACK OR CYBERATTACK? LET'S TALK ABOUT A WAY YOU CAN INVEST AS WELL. IS IT THE RIGHT TIME TO BE INVESTING IN ALL THE SORTS OF COMPANIES? WE CAN TURN TO OUR NEXT GUEST, WHO PERHAPS HAS SKIN IN THE GAME. BARMAK MEFTAH, COFOUNDER AND GENERAL PARTNER OF BALLISTIC VENTURES.
YOU HAVE A LIFE DEDICATION TO CYBER AFTER WORKING FOR AT&T FOR YEARS. WHAT ARE YOU NOW SEEING IN SMALLER COMPANIES, AREAS YOU CAN INVEST IN MAKING SURE CYBER THREATS CAN BE DEFEATED? BARMAK: THANK YOU FOR HAVING ME. ONE OF THE GREAT THINGS ABOUT CYBERSECURITY WE HAVE ENJOYED IS THAT IT HAS VERY ECONOMIC UPTURNS AND DOWNTURNS.
CYBER IS ONE OF THE AREAS THAT IS ACTUALLY INCREASING IN SPEND DURING ECONOMIC DOWNTURNS BECAUSE EVERYBODY IS WORRIED ABOUT RISK. THAT IS ONE THREAT, WHICH ALWAYS MAKES CYBERSECURITY EXCITING. THE OTHER THREAD IS THAT THESE THREATS ARE EVERYWHERE. THE ADVERSARIES DON'T SIT STILL. THEY ARE CONSTANTLY INVENTING NEW THREAT VECTORS. AS A RESULT, OLD CYBERSECURITY
CONTROLS NEED TO BE REINVENTED ON A CONSTANT BASIS. WITH EMERGING NEW THREATS, THERE HAS TO BE NEW, INNOVATIVE COMPANIES EMERGING TO COUNTERACT THOSE THREATS. AS A RESULT, FROM A STARTUP PERSPECTIVE OR VENTURE PERSPECTIVE, IT'S A VERY INTERESTING SPACE TO INVEST IN. THE CURRENT ECONOMIC DOWNTURN, IF YOU LOOK AT PUBLIC EQUITIES TODAY, AS WELL AS REVENUES, IT WILL MAKE CYBER VERY, VERY EXCITING TO INVEST. WE LIKE THIS SECTOR QUITE A BIT. ED: WE ARE INTERESTED IN WHERE THE ENERGY AND THE DOLLARS ARE COMING FROM. JEN EASTERLY, THE DIRECTOR OF CEASE A MADE AN APPEAL TO CORPORATE AMERICA TO DO MORE, INVEST EARLIER IN CYBERSECURITY.
IS THAT WHERE THE ENERGY IS COMING FROM, IN THE FORM OF LPS? WHO IS MAKING THESE INVESTMENTS? BARMAK: ONE OF THE MOST IMPORTANT THINGS ABOUT CYBER RISK IS THAT IS ALWAYS AN AFTERTHOUGHT. APPLICATIONS ARE DEVELOPED WITHOUT SECURITY IN MIND. WHAT WE ARE SEEING IS A SHIFT HAPPENING, ESPECIALLY OVER THE LAST 10 OR 15 YEARS. EQUIPPING SOFTWARE DEVELOPERS SO THEY CAN BUILD SECURITY INTO THE FABRIC OF THE APPLICATION DURING THE A SIMILE PROCESS OF THE APPLICATION IS ONE OF THE ONLY AREAS THAT YOU CAN BUILD A CRITICAL ASSET AND THINK OF SECURITY AS AN AFTERTHOUGHT.
IT'S INCREDIBLY IN FISSION -- INCREDIBLY EFFICIENT. SOFTWARE SECURITY AND SECURITY IN GENERAL HAS TO BE THOUGHT OF DURING THE ASSEMBLY OF ANY ARTIFACT. IT IS CERTAINLY ONE THEME OR AREA THAT WE SEE. THERE ARE MANY OTHER THEMES WE ARE INVESTING IN.
WHEN WE LOOK AT OUR LP BASE, THEY KIND OF SHARE THE SAME EXCITEMENT AND ENTHUSIASM. THEY THINK -- THEY SEE THAT CYBER IS VERY RESILIENT. I WOULD ARGUE THAT ECONOMIC DOWNTURN IS A REALLY GOOD TIME TO CREATE COMPANIES AND HOPE YOU CAN CATCH THE UPTURNS CYCLE WHEN THAT EQUITY MARKETS COME BACK. THE LPS SHARE THAT ENTHUSIASM. THEY THINK IT IS PRETTY EXCITING. ED: HEY, WE ARE LOOKING AT YOUR PORTFOLIO COMPANIES HERE.
CONCENTRIC IS ONE THAT JUMPS OUT. HOW IS ARTIFICIAL INTELLIGENCE IMPACTING HOW YOU INVEST? BARMAK: DEFINITELY. I WOULD ARGUE A COUPLE OF AREAS. ONE, AI HAS MADE THE BUSINESS OF THREAT DETECTION AND INCIDENT RESPONSE A LOT MORE AUTOMATED. IN THE CASE OF CONCENTRIC, THEY FOCUS ON DATA SECURITY. WHAT THEY GO AFTER IS LOOKING AT UNSTRUCTURED DATA THAT PASSES THROUGH YOUR ORGANIZATION EITHER THROUGH SLACK CHANNELS, OFFICE 365, CONFLUENCE.
THERE IS INADVERTENT RISK EXPOSURE OF THAT DATA TO THE OUTSIDE WORLD. WITHOUT ARTIFICIAL INTELLIGENCE IDENTIFYING THAT UNSTRUCTURED DATA AND THE RISK EXPOSURE, IT IS A MOST IMPOSSIBLE. YOU CAN APPLY AI TO AREAS OF DATA AND ACCESS OF GOVERNANCE. YOU CAN SET IT UP FOR AUTOMATED THREAT DETECTION AND RESPONSE.
YOU CAN REMOVE HUMAN FOCUS SO THEY CAN FOCUS ON THINGS OF HIGHER IMPORTANCE. THERE IS A LOT OF BUSINESS CONTEXT TO UNDERSTANDING, WHETHER YOU ARE A FINANCIAL SERVICES COMPANY, HEALTH CARE COMPANY. IT CAN TAKE YOU 85% THERE, AT THE LAST 10% TO 50% REQUIRES HUMAN TOUCH. CAROLINE: YOU IMAGINE THAT SHE MENTIONED VARIOUS COMPANIES.
ARE YOU INVESTING PRIMARILY IN AMERICAN BUILT COMPANIES? IS THIS TRULY GLOBAL? BARMAK: FROM A CYBER'S PERSPECTIVE, I WOULD SAY ISRAEL HAS SORT OF COME UP OVER THE LAST FIVE TO SEVEN YEARS AS A NEW EPICENTER. THERE'S A LOT OF INNOVATION COMING OUT OF ISRAEL, PARTLY OUT OF THE IDF PAIRED -- IDF. TO ME, THE EU SPECIFICALLY IS COMING TOGETHER IN THE LAST THREE TO FIVE YEARS. A PREVIOUS COMPANY STARTED OUT IN SPAIN AND HAD MOVED THEIR HEADQUARTERS TO THE U.S. I WOULD SAY AMERICA AND ISRAEL
ARE THE TWO MAIN EPICENTERS. ED: BARMAK MEFTAH, COFOUNDER AND GENERAL PARTNER OF BALLISTIC VENTURES. YOU MATCH IT WITH THE OTHER BIG THEME OF AI, LET'S STICK WITH AI . IN CHINA, THE GOVERNMENT PLANS TO REQUIRE A SECURITY REVIEW FOR CHAT-GPT. THEY MUST ENSURE CONTENT IS ACCURATE AND NEITHER DISCRIMINATES NOR ENDANGERS SECURITY.
CHINESE COMPANIES ALL WANT TO BUILD THE DEFINITIVE NEXGEN AI PLATFORM. CAROLINE: MAYBE THIS COMES ACROSS AS BIG CHINESE COMPANIES ARE STILL EVOLVING IN THEIR GENERATIVE AI PRODUCTS. WE KNOW THE LARGE LANGUAGE MODEL -- I'M GOING TO BUTCHER THE NAME.
IT IS BASICALLY TRUTH FROM 1000 QUESTIONS. THIS IS INCORPORATED ACROSS ALIBABA'S PRODUCTS AT THE MOMENT . THEY ALSO HAVE AN AMAZON ECHO-LIKE SMART SPEAKER. MEANWHILE, COMING UP, SO MUCH MORE THAN ALIBABA.
WE WILL BE DISCUSSING ALL THINGS GLOBAL IN THE U.S. GAINING TRENDS. THIS IS BLOOMBERG. ED: ACCORDING TO KONVOY CAPITAL, OUT TODAY -- WE ARE BACK TO THIS PRE-2021 LEVEL. IF YOU LOOK TO THIS QUARTER JUST GONE, VENTURE DOLLARS DEPLOYED, BUT NOTHING LIKE THE QUARTERS WE SAW IN 2021. WHAT IS THE MAIN DRIVER RIGHT NOW FOR BACKING STARTUPS IN THIS INDUSTRY? JASON: THANK YOU FOR HAVING ME. I THINK IT IS LARGELY THAT THE
PLAYER DATA, WE LOOK AND SEE THAT 30.2 BILLION PEOPLE ACROSS THE WORLD CONTINUE TO PLAY VIDEO GAMES. THAT IS NEWLY 40% OF THE GLOBAL POPULATION. THIS CORNER, WE SAW $761 MILLION. THAT IS UP 29%.
GENERALLY, YOU SEE INVESTORS FLOCK TO AREAS THAT PROVE TO BE RESILIENT DURING ECONOMIC DIFFICULTIES. GAMING HAS PROVEN DURING THE LAST TWO RECESSIONS TO DO SO. WE EXPECT IT WILL DO THE SAME. CAROLINE: YOU OFTEN INVEST IN THE INFRASTRUCTURE OF GAMING. WHAT ABOUT THE MAKING OF GAMING, GAMES THEMSELVES, AND HOW THEY ARE BEING OFFERED? A LOT OF THEM ARE MORE STREAMING SERVICES NOW. JASON: THERE'S A LOT THERE.
TALKING ABOUT STREAMING, WE ARE VERY EXCITED TO BACK THE INFRASTRUCTURE OF HOW YOU DELIVER GAMES, HOW YOU DISTRIBUTE, HOW YOU ADVERTISE. BUILDING A GAME IS EXTREMELY EXPENSIVE. LOOKING AT AAA CONTENT, IT IS ACTUALLY NORTH OF $1 MILLION TO PRODUCE. WE THINK THE UPSIDE IS DEFINITELY IN THE TECHNOLOGY VERSUS CONTENT. CAROLINE: INTERESTING. DO WE THINK THERE IS LESS
DESIRE BY SOME WELL-CAPITALIZED BIG TECH COMPANIES TO INVEST IN CONTENT AT THIS MOMENT? JASON: WE ARE SEEING A LOT OF CONTENT FUNDING TO DATE. A LOT OF EXCITEMENT AROUND CONTENT. AS WE ARE SEEING, "HOGWARTS: LEGACY" HAS CUT THE WORLD BY STORM HOPEFULLY YOU HAVE SOME PLAYERS THERE AT BLOOMBERG. WITH CONTENT, IT IS INCREDIBLY SCALABLE AND CAN BE DELIVERED AT EASE TO THE MASSES. IT IS SOMETHING THAT IS ALLURING, THAT IF YOU FIND A HIT, YOU FIND A HUGE HIT. WE ARE MORE COMFORTABLE BACKING MAKING DELIVERY CONTENT POSSIBLE. WE THINK IT IS A MORE PRUDENT
WAY TO APPROACH THE INDUSTRY. ED: YOU ARE A COMPLETELY SECTOR FOCUSED VC FUND. THERE IS A BIG PLAYER RIGHT NOW, SAUDI ARABIA. ALSO, THE FIND, THE WAR CHEST THEY HAVE AMASSED, WHAT IS YOUR TAKE ON SAUDI COMING INTO DOMINATE THIS SECTOR? JASON: THE $38 BILLION THAT HAVE BEEN EARMARKED FOR GAMING IS A SIGNIFICANT MOVE. HISTORICALLY SPEAKING, THEY
HAVE NOT BEEN VERY ACTIVE ENTERTAINMENT, BUT THE GOVERNMENT OF SAUDI ARABIA HAS DETERMINED GAMING WILL BE A PILLAR OF ENTERTAINMENT FOR THEM GOING FORWARD. THE ACQUISITION IS A HUGE WIN FOR THE TEAM. THE WHOLE TEAM IS EXCITED ABOUT THIS PARTNERSHIP.
THE SAUDI GROUP WITH THAT ACQUISITION HAVE BROUGHT IN 100 MILLION MONTHLY ACTIVE'S ACROSS THEIR PLATFORM, WHICH IS A MASSIVE DEAL IN THE GAMING INDUSTRY AND A MASSIVE DEAL FOR THE SAUDI PLATFORM. ED: REAL QUICK, WHEN HE 22 WAS ABOUT ONLINE MULTIPLAYER. WHAT IS WHEN HE 23 GOING TO BE ABOUT? JASON: IT WILL BE ABOUT THE ROADBLOCKS. YOU ARE GOING TO SEE A LOT OF
CREATORS. WE ARE VERY KEEN TO WATCH THIS. CAROLINE: THANK YOU FOR BRINGING YOUR TRENDS AS YOU SEE THEM. JASON CHAPMAN THERE. THAT DOES IT FOR THIS EDITION OF BLOOMBERG TECHNOLOGY. ED:
REAL EMPHASIS ON CYBERSECURITY AND AI IN THE MARKET RIGHT NOW. CAP WITH THE PODCAST. YOU CAN FIND ON THE TERMINAL, APPLE, SPOTIFY, I HEART, WHEREVER YOU GET YOUR PODCASTS. WE ARE BRACING FOR WEDNESDAY, BRACING FOR DATA.
IN THE TECHNOLOGY SECTOR, WE ARE ALWAYS LOOKING AT THE FED.
2023-04-13 13:01
Show Video
Other news