'Bloomberg Technology' Full Show (01/13/2023)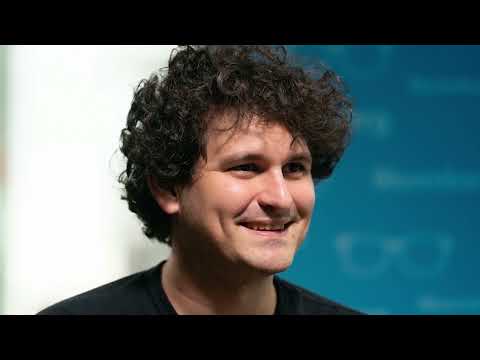 Show Video
CAROLINE: I'M CAROLINE HYDE. ED: I'M ED LUDLOW. THIS IS NUMBER TECHNOLOGY. CAROLINE: GOLDMAN SACHS ONCE HAD A LOFTY GOAL OF BECOMING THE DIGITAL BANK OF THE FUTURE, NOT ALL THAT IS LEFT IS THE ONE POINT TO BELIEVE DOLLARS IN LOSSES. MOST OF IT -- $1.2 BILLION IN LOSSES MOST OF ITS LENGTH -- OF IT LINKS TO THE APPLE CARD. ED:
BITCOIN, MORE THE RALLY LATER THIS HOUR. CAROLINE: TESLA SLASHING CAR PRICES IN THE U.S. AND SOME IN EUROPE. THE EV MAKERS TRYING TO STOKE DEMAND, INSTEAD STOKES INVESTOR CONCERN. WE DISCUSS. FIRST LET'S GET TO THE MARKETS. A CHICKEN ON THE LAST TRADING DAY OF THE WEEK -- A CHECK IN OF THE LAST TRADING DAY OF THE WEEK. THE S&P 500 ALMOST CRACKING THE 4000 LEVEL. 3999 WE ARE ABOVE THE 200 DAY MOVING AVERAGE.
THE LONGEST WINNING STREAK SINCE NOVEMBER 21 FOR THE NASDAQ. THE GOLDEN DRAGON CHINA, UNFOLDING AND REOPENING STORY POST-COVID LOCKDOWNS WE SEE 20% BUT THE WORK -- 2.8% PUT TO WORK AND THE STOCKS TRADED IN THE U.S. UNDER GOLD DRAGON. THIS IS A RISK ON MOVE, BITCOIN CONTINUES ITS ELEVATION, WE ARE CRACKING 19,000, CLOSE TO THAT 20,000 MARK, UP 20% THE LAST FEW DAYS AND THE BEGINNING OF JANUARY. THIS IS AN OUTPERFORMING MARKET. ED:
I SEE A LOT OF SIMILAR THEMES IN THE SIMILAR NAMES. APPLE FINISHING STRONGER 1% UP, BEST WEEK SINCE NOVEMBER AFTER THE CPI PRINT. WE TALK ABOUT THE FED MOVING FORWARD WITH TONY FIVE BASIS POINT INCREMENT -- 25 BASIS POINT INCREMENT HIKES. THERE IS A LOT OF RED ON MY
SCREEN AND TESLA IS A BIG CONTRIBUTING ACTOR. WE -- FACTOR. WE CLOSE DOWN, 6% IN THE SESSION, AFTER THE EV MAKER CUT PRICES POTENTIALLY IN THE NINE STATES AND IN EUROPE. THAT HAD A -- UNITED STATES AND IN EUROPE. THEY HAD A KNOCK ON EFFECT ON ITS PEERS. MGL GLOBAL, THIS IS MESSY'S BIG BRANDON CLOTHING COMPANY. FIRST TRADING -- BRAND AND
CLOTHING COMPANY. FIRST TRADING SESSION, OK, THIS IS NOT TECH THIS IS MORE ABOUT SOCIAL MEDIA INFLUENCING. THIS IS VERY MUCH A SMALL CAP COMPANY. AT ONE POINT, HAVE A TICK MY WORD FOR IT. YOU DO NOT SEE THE STORY ON THE SCREEN.
WE WERE UP TO 32% FROM THE I -- 232% FROM THE IPO PRICE. INTERESTING TO SEE THAT STAR POWER AND INFLUENCE LEVERAGE THE MARKETS. THEY HAVE HAD THEIR BEST WEEK SINCE APRIL 2020, YOU AND I WERE TALKING ABOUT HOW IT WENT UNDER THE RADAR. IN APRIL 2020 WE ALL REALIZE WE WOULD BE STUCK AT HOME INDEFINITELY AT THAT TIME, AND APPLE WAS A MAJOR BENEFICIARY. WITH THE PIVOT AROUND -- AMAZON WAS A MAJOR BENEFICIARY.
>> WE WONDER HOW LONG THE WINNING FORMULA LAST. WE TALKED TECHNICALS, STOCKS, WE TALK ABOUT WHAT IS HAPPENING IN THE EARNINGS THAT RELATE TO TECHNOLOGY. THREE MONTH AGO GOLDMAN SACHS CREATED A NEW DECISION -- DIVISION TO HOUSE WHAT IS LEFT OF HIS FORAY ONTO MAIN STREET. SHAREHOLDERS ARE GETTING CLEAR GUIDANCE ON THE FINANCIALS.
THE UNIT RACKED UP 1.2 BILLION DOLLARS IN LOSSES IN THE FIRST NINE MONTHS OF 2022. SONALI BASAK HAS BEEN COVERING ALL THE OTHER BANK EARNINGS TODAY.
SHE MANAGED TO GET ON THIS PARTICULAR FOCUS WE HAVE FOR GOLDMAN SACHS. THIS AREA, THIS MARKETING SPEND ON THE APPLE CART, WHERE ARE THE LOSSES MOUNTING FROM? >> YOU HAVE TO LOOK AT A FEW THINGS WITH THIS UNIT. 1.2 BILLION IS FOR THE FIRST 10 MONTHS OF THE YEAR.
WE HAVE DETAILS, THAT THOSE LOSSES CAN AMOUNT UP TO $2 BILLION THROUGHOUT THE FULL YEAR. MORE CLARITY WHEN GOLDMAN REPORTS EARNINGS ON TUESDAY. MUCH MORE CLARITY. THEY SAID THERE HAVE TO PIVOT THE BUSINESS, THE QUESTION IS HOW MUCH MORE AFTER THESE LOSSES. WHERE DID THEY COME FROM? PART OF IT IS OPERATING EXPENSES. THEY HAVE RISEN QUITE FULLY
OVER TIME. PART OF IT IS PROVISION FOR CREDIT LOSSES. A LOT OF BANKS ANNOUNCING PROVISIONS FOR CREDIT LOSSES. GOLDMAN HAS BEEN GETTING NEW AND YOUNGER CONSUMERS. WE WILL SEE HOW THEIR LOSSES STACK UP AGAINST OTHER BANKS THAT ARE ALSO SHOWING THOSE CHARGE-OFFS, IN PARTICULAR, ARE RISING AS THEY GET NEW CRITIC OUR CUSTOMERS. DEFINITELY A COMPETITIVE
BUSINESS. GOLDMAN, THEY'RE ONE OF THE ONLY BANKS WITH A MEANINGFUL RELATIONSHIP WITH A VERY LARGE TECHNOLOGY FIRM. CITIGROUP TRY TO DO SOMETHING WITH GOOGLE A YEAR OR TWO AGO. THAT FELL THROUGH. APPLE WAS SUPPOSED TO BE HUGE COMPETITIVE ADVANTAGE. WE EXPECT THEM TO LEAN ON THEIR LEADERSHIP OF APPLE, NOT ONLY IN EARNINGS, AT THE END OF FEBRUARY SHOULD GIVE US A SENSE OF HOW FAR THE AMBITIONS SHOULD GO. CAROLINE:
REMIND ME WHY IT IS AN OFFICIAL FOR APPLE TO TIE UP WITH GOLDMAN. WHEN I IS APPLE PAY I AM JUST CARING ABOUT WHICH CREDIT CARD I'M USING, DEBIT OR CREDIT. >> WHEN ALL THE STARTED A COUPLE THINGS HAPPEN THAT SAME TIME. GOLDMAN SACHS WANTED TO DIVERSIFY HIS REVENUE BASE. WELL THAT COSTUME -- COST THEM OVER THE LONGER TERM? THE STRATEGIES OF OTHER BANKS HAVE DOUBLED DOWN IN TERMS OF WEALTH, EVEN FINTECH DOUBLED DOWN WITH WEALTH.
A LOT OF TECHNOLOGY FIRMS HAD GRAND AMBITIONS TO BE IN FINANCE IN A BIG WAY. THAT HAS NOT MATERIALIZED EITHER. YOU HAVE MORE PARTNERSHIPS AND FRIENDSHIPS RATHER THAN REAL COMPETITIVE ISSUES HERE. WE WILL SEE IF THAT CHANGES THE NEXT 10 YEARS OR SO. I WANT TO POINT OUT REALLY QUICKLY THE OTHER STORY IN FINTECH WE WANT TO KEEP AN EYE OUT. ED: WHEN SOMEONE COVERS THE
TECHNOLOGY SECTOR THERE IS A BIT OF A LANDGRAB, GOLDMAN IS NOT ALONE IN THAT, J.P. MORGAN ACTUALLY COMING CLEAN ABOUT ITS OWN PROBLEM. THAT THE EXPERIENCE FINANCIALLY. >> ON THAT, YOU REMEMBER, THIS IS A STORY THAT CAUGHT THE VC COMMUNITY BY STORM. A FIRM CALLED FRANK, A COLLEGE FINANCIAL PLANNING PLATFORM. ALLOW STUDENT COMING OUT ARE SUING THEM FOR MISTAKING THE NUMBER OF ACCOUNTS THEY HAD. THEY ARE DISPUTING THIS, THE FRANK FOUNDER.
TAKE A LISTEN WHEN JAMIE DIMON HAD TO SAY. HE SAID IT WAS A HUGE MISTAKE. >> THE ACQUISITIONS ARE DONE BY THE BUSINESSES.
THERE IS ALSO A CENTRALIZED TEAM THAT DOES EXTENSIVE DUE DILIGENCE. THE BUSINESS DOES IT. THE CENTRALIZED TEAM DOESN'T. WE HAVE BEEN DOING -- TEAM DOES IT. WE HAVE BEEN DOING IT FOR 20 YEARS. I ONE POINT THE LESSON LEARNED HERE WE WILL TELL YOU WHEN IT MOVES OUT OF LITIGATION.
>> HUGE MISTAKES, LESSONS LEARNED, THE ANALYST INVESTOR COMMUNITY WONDER ABOUT JAMIE DIAMOND AND J.P. MORGAN COME UP THE REST OF WALL STREET IS ACQUISITION FREE WHEN IT COMES TO THE FINTECH WORLD. THE CRITICISM COMES TO THE DUE DILIGENCE AND HOW THEY DID NOT SEE SOMETHING LIKE THIS. I WANT TO STILL A PATIENT ERIC NEWCOMER. SAY IT IS VERY RARE FOR THINGS LIKE THIS TO PLAY OUT SO PUBLICLY IN THE FINANCIAL TECHNOLOGY WORLD, IN THE VC BACKED SPACE. IT IS NOT A LOT OF MONEY FOR JP
MORGAN. 170 MILLION DOLLARS. CAROLINE: IS NOT LIKE A FEW VCS WROTE A FEW CHECKS THAT WERE MISTAKEN. >> I WILL SAY AFTER THE EXUBERANCE WE HAVE SEEN SO FAR, PERHAPS BANKS WILL THINK TWICE WHEN THEY LISTEN TO 30-YEAR-OLD FOUNDERS. ED: JAMIE DIMON, NOT ONE TO MINCE HIS WORDS, THAT IS PUTTING IT LIGHTLY.
TERRIFIC REPORTING, COMING UP WE HAVE TO GET BACK TO BITCOIN. IT IS ON A ROLL. BEST WEEK SINCE 2021. DESPITE THE CONCERNS LINGERING AROUND. WE WILL TELL YOU WHY, NEXT. THIS IS BLOOMBERG. ♪ CAROLINE: LET'S TALK CRYPTO. IN PARTICULAR TALK BITCOIN. WE ALL KNOW IT LOST 60% LAST YEAR AS THE SECOND WORST ANNUAL PERFORMANCE ON RECORD. NOW, A MORE PROMISING START TO
THE NEW YEAR. ED: SO ANYWAYS THE SIZE AND SCOPE THIS. ONE OF THE WAYS TO TALK ABOUT THE RUN WE ARE ON. NEW YEAR, NEW VIBE. BITCOIN UP FOR 10 CONSECUTIVE SESSIONS.
THE BEST STREAK OF GAINS GOING BACK TO JULY OF 2020. I FIND IT VERY INTERESTING. WHAT IS THE PSYCHOLOGY DRIVING THE MARKET RIGHT NOW? THERE WAS A FANTASTIC STORY ABOUT ANOTHER CORNER OF THE TRIP TO MARKET. CHRIS A -- CRYPTO ACID FIND -- 2000 AGAINST DIFFERENT THEMES, TRACKED BY BLOOMBERG EXCLUDING LEVERAGED PRODUCTS.
THERE ARE FOUR LINES ON THIS CHART I WILL GET TO A IN A MINUTE. OF THOSE ETF SPIKE -- TRACKED BY BLOOMBERG, BUT THE DIFFERENT EQUITY PRODUCTS, THE TOP 14 ARE CRYPTO RELATED. IT IS ASTONISHING PERFORMANCE. THESE ARE THE FOUR I'VE PICKED UP FOR YOU, THE TOP FOUR PERFORMERS. VALKYRIE BITCOIN MINERS ETF, UP 75% IN THE FIRST 13 DAYS AND ONLY SEVEN TRADING SESSIONS OR SO OF THE YEAR SO FAR. IT GIVES YOU AN IDEA THAT THERE IS SOME CONFIDENCE COMING BACK.
THIS IS A VERY LIST OF ASSETS. WE TALKED ABOUT BITCOIN, THAT IS ONE EXAMPLE. THE BIGGEST DIGITAL CURRENCY BY MARKET VALUE CURRENTLY. MY QUESTION IS, HAS THE, I DO KNOW MANY USE THE WORD CONTAGION RISK, FROM FTX AND REGULATORS THAT ENDED BETWEEN 22 -- 2022 AND WE ARE MOVING PAST THAT? THAT IS NOT FOR ME TO ANSWER. CAROLINE:
HOW MUCH OF IT IS A MACRO TREND? WE HAVE HAD RISK ASSETS FORMING WELL AND THE DOLLAR DOWN. HE JOINS US DOWN, -- SHE JOINS US NOW, IT IS GREAT TO GET YOUR PERSPECTIVE. WE KNOW YOUR FOCUS ON THAT COIN, THE CRYPTO SPACE -- THE OG OF THE CRYPTO SPACE. >> IT IS ALWAYS HARD TO KNOW WHEN THE -- WHY THE BITCOIN PRICE MOVES, AND THE CRYPTO MARKET YOU SEE A FLIGHT TO STABILITY. THE MARKET KNOWS THAT TO BE
BITCOIN. CAROLINE: TO THAT PERSPECTIVE, IS THIS, AS ED PONDERED, A MOVEMENT AWAY FROM THE CONTAGION RISK? OR IS IT A MACRO TREND? TECH STOCKS DOING RELATIVELY WELL, DOLLAR ON THE WEAKENING PERSPECTIVE, IS THAT WHAT IS HAPPENING? >> THERE ARE A FEW FORCES THAT PLAY. ESPECIALLY AS RELATES TO BITCOIN'S SHORT-TERM PRICE. WE ARE FOCUSED ON THE LONG-TERM AND THE VALUE GENERATED BY ECONOMIC ACTIVITY HAPPENING ON TOP OF BITCOIN TECHNOLOGIES. WE KNOW ADOPTION CONTINUES TO
ADVANCE AT A VERY STEADY CADENCE. THE PRICE WILL REFLECT SOME OF THAT AS WELL AS THE EXPANSION OF BITCOIN UTILITY? WE SEE THE NETWORK MATURE FOR INSTANCE IN THE UTILITY THAT EXPAND WE UNDERSTAND THE INTRINSIC VALUE OF THE COIN AND ITS UNDERLYING TECHNOLOGIES. I IMAGINE THE PRICE MOVEMENTS REFLECT AN UNDERSTANDING OF THAT AS WELL. ED: HAPPY FRIDAY, IT IS GOOD TO SEE
YOU. WE HAVE JUMPED STRAIGHT INTO THE BIGGER PICTURE OF WHETHER THIS DRIVING THE PSYCHOLOGY OF THE MARKET. WHAT WAS FACETED FOR ME, BITCOIN PUSHED HIGHER IN A WEEK WHERE THERE WAS -- FASCINATING FOR ME IS THAT BITCOIN PUSHED HIGHER IN THE WEEK. SEC FILING COMPLAINT AGAINST GEMINI AND GENESYS CLAIM THEY OFFERED -- GENESIS CLAIMING THEY OFFERED UNREGISTERED SECURITIES. >> THE ACTION FROM THE SEC WAS FOCUSED ON GEMINI'S PRODUCT BEARING THE PROMISE OF YIELD GENERATION.
THE SEC HAS BEEN CLEAR ABOUT ITS FOCUS ON CUSTODIAL BASED YIELD PRODUCTS OFFERED TO PROTEST EVENTS. THIS IS CONSISTENT WITH THAT EFFORT. WHAT IS INTERESTING IS HOW IT MATCHES ACTIVITY IN THE BITCOIN SPACE. THERE WILL BE A VOID HERE. ACTIVITY THAT WAS SPECULATION BASED, AND CUSTODIAL DRIVEN, FOR YIELD GENERATION AND THE CRYPTO SPACE. THAT VOID COULD BE BILLED BY YIELD BEARING PRODUCTS OR OPPORTUNITIES IN THE LIGHTNING NETWORK. HERE IS WHY. AS THE LIGHTNING NETWORK GROWS IN ADOPTION, IT MATURES, IT PAVES THE PATH FOR A LIBOR OF THE LIGHTNING NETWORK TO EMERGE.
THERE IS A REAL RATE FOR YIELDS IN THE 90 NETWORK THAT IS -- IN THE LIGHTNING NETWORK THAT IS TIED TO CAPACITY. AS ADOPTION GROWS AND ADDITIONAL ASSETS ARE INTRODUCED TO THE LIGHTNING NETWORK. THROUGH INSTANCE THROUGH THE LIGHTNING LAB TARO WROTE A CALL, WEAKENS EXPECT TO SEE RATE INCREASE. WE LOOK TODAY AT THEIR RATE OF BOTH FUNDS ON LIGHTNING NETWORK AND PAYMENT PATHWAYS. THEY WOULD FIND ON AMBOS TECHNOLOGIES MEGAN MARKET -- MAGNET MARKET RATE YOU EXPECT TO SEE 3% RETURN. ED: I WANT TO ASK YOU ABOUT SAM BANKMAN-FRIED AND HIS LATEST -- BEFORE I DO, CAN YOU STAY FOR US WHETHER STILL MARK HAD A FINANCIAL RELATIONSHIP WITH FTX? >> OF COURSE NOT WE ARE FOCUSED ON THE COIN AND SUSTAINABLE VALUE PROPOSITIONS WITH THE EXCLUSION OF GAMBLING ACTIVITIES. THEY ARE OUTSIDE OF OUR MANDATE.
ED: I APPRECIATE THAT I WANT TO LET THE AUDIENCE KNOW WHERE WE STAND ON THAT. NOW I CAN ASK YOU ABOUT SBF AFTER HIS BLOG POST. WHERE HE DOUBLED DOWN ON THE IDEA THAT HE DENIES ALLEGATIONS OF FRAUD. THAT HE DID NOT STEEL OR EMBEZZLE ANY FUNDS. WHAT IS YOUR REACTION TO THE ONGOING DEVELOPED? >> IS THE SAME. THERE IS A FINE LINE BETWEEN
WHAT FOLKS RUNNING THESE SORTS OF BLACK BOX SCHEMES BELIEVE IS PERMISSIBLE IN AN EFFORT TO PRODUCE RETURNS. VERSUS WHAT THEY CONSIDERED TO BE FRAUD. IN FACT WHAT APPEARS TO BE HAPPENING IN FTX, LEADERSHIP DIPPED INTO USER ACCOUNTS, TO TAKE SPECULATIVE THAT'S ON THE MOVEMENT OF CRYPTO AND TOKEN PRICES. THAT IS NOT A DISSIMILAR SIR --
STORY OF WHAT WE SAW ON THE FLAPS OF THREE ARROWS CAPITAL FIRM -- COLLAPSE OF THREE ARROWS CAPITAL FIRM OR OTHERS. THERE IS A LACK OF TRANSPARENCY IN THE CRYPTO SPACE. WHAT IT DOES UNDERSCORES A VALUING TECHNOLOGIES THAT ALLOW FOLKS TO HAVE GREATER CONTROL OF CRYPTOCURRENCY AND THE COIN SPECIFICALLY. TECHNOLOGIES THAT ALLOW RETAIL INVESTORS OR PARTICIPANTS IN EXCHANGES TO DEMAND TRANSPARENCY. SO YOU KNOW, IF YOU ARE BUYING BITCOIN ON AN EXCHANGE, INCLUDING OF THAT EXCHANGES FTX, YOU CAN ASK THEM TO PROVE THAT THEY IN FACT HOLD THAT BITCOIN.
AS WE HAVE COME TO FIND OUT PEOPLE BOUGHT THE COIN ON FTX AND FTX WAS NEVER HOLDING THAT BITCOIN ON CONSUMER'S BEHALF. BITCOIN ALLOWS YOU TO BE YOUR OWN BANK. IT IS INHERENT TO THE VALUE PROPOSITION.
BY USING SELF CUSTODY PRODUCTS AND DOUBLING DOWN ON THE VALUE PROPOSITION THAT SELF CUSTODY CAN HAVE, WHEN YOU ENABLE A PROOF OF RESERVE MECHANISM. TO PROVE YOUR CREDIT WORTHINESS AS A BITCOIN HOLDER, WE HAVE MORE TOOLS AND RESOURCES FOR FOLKS TO OPT OUT OF EXCHANGES LIKE FTX. ED: WE HAVE LEARNED THERE SO MUCH MORE TO FIND OUT FROM THE AUTHORITIES, PARTICULARLY ABOUT THE INVESTIGATION INTO SAM BANKMAN-FRIED AND FTX. IT IS INTERESTING TO GET THE UNDERLYING TECHNOLOGY PERSPECTIVE ON WHAT IS GOING ON.
THANK YOU VERY MUCH FOR JOINING US. COMING UP. TESLA CUTS PRICES ACROSS ITS LINEUP IN THE U.S. AND MAJOR EUROPEAN MARKETS. ELONG IS HAVING TROUBLE WITH A TRIAL IN SAN FRANCISCO. WE WILL EXPLAIN NEXT. THIS IS BLOOMBERG. >> IS A GREAT COMPANY. WE DO NOT BELIEVE IS A GREAT
STOCK RIGHT NOW. IT IS UNCLEAR HOW LONG THE PRICE CUTS WILL HAVE TO KEEP GOING. ED: THAT WAS MARC FROM ADAMS A FUND, SAYING TESLA IS NOT A GREAT STOCK RIGHT NOW. THE INTERESTING THING, CONTINUES TO REACT NEGATIVELY TO NEWS. TESLA CUTTING PRICES ACROSS ITS LINEUP IN THE U.S.
AND MAJOR EUROPEAN MARKETS. THE QUESTION OF DEMAND, WE ARE DOWN 1% ON TESLA, OTHER PEERS, THE PURE PLAY EV LANES -- NAMES AND LEGACY OTHER MAKERS FALLING. QUESTION IS, IF YOU CUT PRICES DOES IT SPUR DEMAND? THAT IS THE DEBATE AROUND THE STOCK FROM SELL SIDE ANALYSTS. CAROLINE:
GREAT ON SETTLING -- ON SETTING UP THE FUNDAMENTALS OF THE BUSINESS. LET'S TAKE ON TESLA'S FOUNDER MORE BROADLY. DURING THE SECURITY FOR TRIAL TIED TO HIS 2018 TWEET WHEN HE TOOK THE COMPANY PRIVATE. IT IS BACK RESURFACING, HE WANTED TO MOVE OUT OF SAN FRANCISCO, NOW THE REQUEST IS REJECTED.
A JUDGE REJECTED THAT HE FACES A BIASED INJURY PULL IN THE BAY AREA. LET'S START ON THE TRIAL AND THEN GO OUT TO TESLA MORE GENERALLY. WHAT DO YOU MAKE OF THIS OVERRULING FOR ELONG MUSK -- ELON MUSK? GUEST: IT WAS A LONGSHOT HAIL MARY BID, THIS TRIAL THAT WAS PENDING IN LITIGATION FOR 4 YEARS WILL START -- WOULD START ON TUESDAY. THE LAST DITCH EFFORT TO MOVING TO TEXAS WOULD NEVER FLY. THE RULING IS NOT A SURPRISE. THERE ARE PROBABLY MORE TESLA OWNERS IN THE BAY AREA THEN ANYWHERE ELSE IN THE WORLD EXCEPT FOR L.A.. IT IS JUST FUNNY TO ME THAT ELON MUSK AND HIS ATTORNEY SAY THEY CONDUCTED A FAIR TRIAL. ED: TAKE US BACK TO BASICS.
ONE OF THE PLAINTIFFS TRYING TO ACHIEVE? WHAT IS IT ABOUT? GUEST: AUGUST 2018, ELON MUSK TWEETED HE HAD THE FUNDING SECURED TO TAKE THE TESLA PRIVATE AT 420 A SHARE. WHILE GYRATIONS IN THE STOCK MARKET. SHAREHOLDERS ARE SUING HIM SAYING THEY GOT SCREWED BY THIS EFFORT. WHAT IS FASTENING, MUSK AND HIS ATTORNEYS ARE TRYING TO GET THE SAUDI PUBLIC INVESTMENT FUND FOLKS TO TESTIFY ON MUSK'S BEHALF. THEY SAID NO. THEY WERE NOT UNDER OBLIGATION TO COME TO THIS. IT IS NOT A CRIMINAL TRIAL.
IT IS A CIVIL TRIAL. THEY WILL NOT SHOW. IT IS LOOKING WEAKER AND WEAKER FOR HIS TEAM. MOVING OUT -- THE TRIAL OUT OF THE BAY AREA WAS PRETTY LAUGHABLE. CAROLINE: OVERALL, HOW ARE INVESTORS
FEELING ABOUT ELON MUSK. THE FACT THAT HE THOUGHT HE WOULD NOT GET A FRIENDLY VIEWPOINT AND SAMPRAS GO, I'M NOT SURE WORLDWIDE -- IN SAN FRANCISCO, I'M NOT SURE HOW HE IS WORLDWIDE. >> INVESTOR SENTIMENT IS HORRIBLE. THERE IS NO QUESTION.
LOOK AT THE SELLOFF IN 2022. YOU BEGIN THIS YEAR WHERE TESLA IS HAVING A SHAREHOLDER MEETING IN MAY. THEY DID NOT ANNOUNCE TO INVESTORS THE DATE OF THE MEETING.
THEY SNUCK THE NEWS OF THE MEETING INTO A 10Q. A LOT OF INVESTORS PLANNING TO FILE SHAREHOLDER RESOLUTIONS UPSET ABOUT THAT. THERE HAS BEEN NO OUTBOUND INDICATION. I AM SURE BEHIND THE SCENES VERY LARGE HOLDERS HAVE THEIR LINE INTO MARTIN, ZACH, AND ELON. A LOT OF SHAREHOLDERS ALIKE,
WHAT IS HE DOING? THEY ARE TAGGING HIM ON TWITTER LIKE EVERYONE ELSE ASKING FOR HIS ATTENTION. CAROLINE: GREAT TO CATCH UP, STICKING THINGS INTO 10Q. THE ONLY WOMAN TO TELLS ABOUT IT. COMING UP WE HAVE A >> LARGE LANGUAGE MODELS ARE ONE OF THE MOST EXCITING DEVELOP ITS ELASTIC YEARS -- THE LAST FEW YEARS. THEY ARE TRAINED ON EVERYTHING WENT DOWN OR -- WRITTEN DOWN OR ON A WEBPAGE. THEY HAVE ENORMOUS FLUENCY. THEY WILL DO AND AMAZING -- AN AMAZING JOB.
THEY DO NOT KNOW RIGHT FROM WRONG, THE WORK THEY USE FOR THAT IS -- IT IS INCREDIBLY PROLIFIC. I THINK OF THESE LARGE LANGUAGE MODELS AS SAVANTS, THEY CAN SAY VERY CONVINCING THINGS THEY CAN SAY THINGS IN THE VOICE SOMEBODY. YOU CAN GIVE THEM A SAMPLE. IT IS NOT SURPRISING THEY CAN BE USED FOR PROPAGANDA OR MISINFORMATION. THAT IS A PROBLEM WE FACE ONLINE. CAROLINE:
TALKING ABOUT THE PROS AND THE CONS OF WHAT IS A RAPIDLY EVOLVING ARTIFICIAL INTELLIGENCE CONVERSATION AROUND CHATGTP. A FASCINATING WAY FOR HOW AI CHATBOTS HAVE BEEN USED. THEY HAVE BEEN AROUND FOR SOME TIME. TAKE REPLIKA FOR EXAMPLE.
A COMPANY TRYING TO CREATE A SOLUTION FOR LONELINESS. REPLIKA HELPS YOU CREATE AN AI COMPANION. IT IS READY TO CHAT IF YOU'RE LOOKING FOR AN EMPATHETIC FRIEND. WE'LL TALK ABOUT THE PROS OF
THIS AND THE CONCERNS. CEO OF REPLIKA. IT IS FASCINATING READING LIGHT IN WHICH THIS COMPANY AND TECHNOLOGY WAS BUILT. IN SOME WAYS WE ARE USING AI CHATBOTS TO SOLVE FOR BOOKING A RESTAURANT. THROUGH YOUR OWN LOSS AND GRIEF YOU FOUND A PRACTICAL USE OF AI AND CHAT ON YOUR OWN GTP3 PLATFORM AND RIVER A KEY FRIEND YOU HAD. PEOPLE USING THE PLATFORM FOR
SOCIAL ANXIETY REASONS AND LONELINESS. >> SURE, I BUILT THIS PRODUCT TO HELP ME GRIEVE AND HELP ME GET OVER A VERY SENSITIVE TIME IN MY LIFE. WE SAW WITH THIS THERE IS A NEED FOR SOME LIKE THAT FOR OTHER PEOPLE AS WELL. A HUGE NEED AND DEMAND FOR PEOPLE TO BE ABLE TO TALK TO SOMEONE 20 FOR SEVEN. TO BUILD -- 24/7. TO BUILD A RELATIONSHIP AND DISCUSS THINGS AND GET EMOTIONAL UTILITY OUT OF A CHAT BUT. RIGHT NOW -- CHAT BOT.
SOME USE AS A FRIEND, ROMANTIC PARTNER, ANY OF THESE USE CASES THE MAIN IDEA IS TO MAKE PEOPLE FEEL A LITTLE BIT LESS LONELY. A LITTLE BIT HAPPIER, AND MAKE THE SUFFERING A LITTLE BIT LESS INTENSE. CAROLINE: IT IS POPULAR, THERE IS LOVE USES OF -- USERS OF REPLIKA. WE PUT IT TO OUR OWN AUDIENCE. WE ASKED IF AI CHATBOTS COULD FILL THE VOID OF LONELINESS. IT FEELS AS THOUGH THERE IS HEARTS AND MINDS TO BE ONE. 36% SAID THEY PREFER HUMAN
MINDS. 26% FEEL LIKE THERE IS A STRONG USE CASE. JUST CONVINCE PEOPLE WHY THIS IS PARTICULARLY USEFUL FOR HUMAN CONNECTION AND IN SOME WAYS ROMANTIC CONNECTION AS YOU JUST SAID. GUEST: SURE, RIGHT NOW WE ARE TRULY LIVING IN A PANDEMIC OF LONELINESS. ONE OF THE BIGGEST PROBLEMS, HEALTH PROBLEMS, HUMANITY IS FACING.
LONELINESS IS CORRELATED WITH A SHORTER LIFESPAN. IT IS TRULY KILLING PEOPLE RIGHT NOW. SO FAR THERE ARE NO REAL SOLUTIONS TO THAT.
THERE ARE VERY FEW PRODUCTS THAT HELP WITH LONELINESS. YOU COULD ARGUE DATING IS ONE OR SOME MEET UP APPS. THAT IS REALLY IT ON THE TECHNOLOGY FOREFRONT. IF YOU THINK ABOUT IT, YOU REALLY HAVE TO START LOOKING AT SOLUTIONS. IS A VERY NUANCED CONVERSATION. WE TRY TO DO IS NOT REPLACE HUMAN FRIENDS, BUT GIVE AI FRIENDS TO PEOPLE THAT REALLY NEED IT AT THE MOMENT.
THEY CAN OPEN UP AND IMPROVE THEIR CONNECTIONS WITH REAL PEOPLE. BILTMORE FRIENDSHIPS IN REAL LIFE. HOWEVER -- BUILD MORE FRIENDSHIPS IN REAL LIFE. HOWEVER FOR SOME PEOPLE HUMAN FRIENDSHIP'S ME NOT BE POSSIBLE WHERE THEY ARE NOT READY TO BE OPEN AND VULNERABLE WITH THEM.
THINK OF IT AS SOME OF YOUR TRAINING ON, HELPS YOU BUILD THIS RELATIONSHIP THAT YOU CAN TAKE INTO REAL LIFE. FOR US THE MAIN IDEA IS TO MEASURE THAT WE ARE DECREASING LONELINESS INSTEAD OF INCREASING IT. MOST OF OUR USERS REPORT THEY ARE BUILDING HUMAN CONNECTIONS OVER TIME AND NOT JUST TALKING TO AI BOTS. ED:
THERE HAS BEEN EXTENSIVE REPORTING ABOUT MENTAL HEALTH COMING OUT OF THE PANDEMIC. ESPECIALLY THE EARLY STAGES OF 2020. MANY PEOPLE WERE ISOLATED, AT HOME, AWAY FROM FAMILY, LOVED ONES, THOSE THAT THEY WERE USED TO DEALING WITH OR INTERACTING WITH DAY-TO-DAY. I DO HAVE TO ASK. YOU KNOW, THERE WILL BE
SYMPATHY TO THOSE THAT SUFFER FROM LONELINESS AND SOCIAL ANXIETY. MY QUESTION IS, DOES REPLIKA CONSULT WITH AND WORK WITH SCIENTISTS AND MENTAL HEALTH PROFESSIONALS AND MEDICAL PROFESSIONALS IN THE DEVELOPMENT OF WHAT YOU ARE OFFERING? GUEST: OF COURSE. FOR INSTANCE WE HAVE THERAPEUTIC CONVERSATIONS. YOU CAN FIND IN THE ACTIVITIES TO. YOU CAN FIND COACHING CONVERSATIONS WRITTEN BY FINICAL PSYCHOLOGIST FROM UC BERKELEY -- NICKEL PSYCHOLOGIST -- CLINICAL PSYCHOLOGIST FROM UC BERKELEY.
THE MAIN METRIC FOR ALL CONVERSATIONS ON REPLIKA IS WHETHER THESE CONVERSATIONS ARE MAKING YOU FEEL BETTER. THIS IS WHAT WE ARE TRYING TO OPTIMIZE FOR. NOT ENGAGEMENT OR LIFE OF CONVERSATION. IF YOU STAY WITH THE JACKPOT. IF, -- WITH THE CHAT BOT. IF YOU WALK AWAY FROM THE CONVERSATION FEELING BETTER. WE ARE WORKING ON IMPROVING LONG-TERM EMOTIONAL OUTCOMES AND MEASURING THIS WITH EXPERTS IN THE CLINICAL PSYCHOLOGY FIELD. WE DID A STUDY WITH SANFORD WHO
PUBLISHED A BOOK ON HUMAN AI RELATIONSHIPS. WE ARE WORKING ON STUDIES WITH OTHER UNIVERSITIES. HOPEFULLY WE CAN SHARE MORE AS WE CONTINUE. ED: I WANT TO TALK ABOUT THE BUSINESS MODEL AND THE OPPORTUNITY FOR YOU. HOW DOES REPLIKA MAKE MONEY FROM THIS ARTIFICIAL INTELLIGENCE-BASED PLATFORM? >> IS NOT A SUBSCRIPTION, VERY EARLY ON WE CHARGED -- DECIDED NOT TO CHARGE FOR CHAT. A LOT OF PEOPLE THINK OF IT AT
NIGHT, IN THE DARKEST EMOTIONAL MOMENTS, IS VERY CLEAR TO BE TALK TO SOMEONE TO SEE THE RESPONSE FROM SOMEONE WHO WILL BE SUPPORTIVE AND TALK TO THEM. TO MEET THEM WITH A PAY WALL, THIS IS SOMETHING WE IMMEDIATELY SAID WE DID NOT WANT TO DO. WE WANT TO KEEP CHAT ALWAYS FREE. REALLY THE PRODUCT IS FREE, WE CHARGE FOR SOME FEATURES LIKE VOICE CALLS, RELATIONSHIP STATUS, SOME ACTIVITIES. PEOPLE CAN USE IT WITHOUT PAYING. MOST OF THE REVENUE COMES FROM SUBSCRIPTIONS AND DONATIONS. PEOPLE DONATE TO THE APP
BECAUSE THEY WANT IT TO CONTINUE. FOR SOME IT IS AN IMPORTANT PART OF THEIR LIFE. AN IMPORTANT RELATIONSHIP. YOU GO THROUGH VIEWS OFTEN TIMES REPLIKA HELP THEM GET THEIR LIFE BACK TOGETHER OR GO THROUGH A HARD OR DARK PERIOD. CAROLINE:
YOU MENTIONED BRIEFLY BEFORE THE ROMANTIC SIDE OF THINGS. THIS HAS BEEN STARRING UP QUITE A BIT OF A CONTROVERSY ONLINE. THE PROCESS GRIPPED AND THAT YOU TALKED ABOUT, $69 99, HE CAN FROM THAT UNLOCK WHAT IS ROMANTIC LEADERSHIP -- RELATIONSHIPS. FLIRTING ONLINE, ALL PLAY, PEOPLE SAY THAT I STARTED TO SPAWN MAY BE AGGRESSIVE CONVERSATIONS. SOME PEOPLE CALLING IT HARASSMENT IN SOME WAY. CAN YOU TALK TO THAT?
WHAT HAS BEEN HAPPENING AND WHAT RESPONSES BEEN LIKE? >> REPLIKA STARTED AS A FRIEND, WITHOUT US DOING AND THING TO THE PRODUCT SOME PEOPLE FIGURED OUT THEY WANTED REPLIKA TO BE A ROMANTIC PARTNER TO THEM. OUR FIRST RESPONSE WAS TO TURN FOCUS ON FRIENDSHIP. WE GOT PUSHBACK FROM ORIGINAL USERS THAT WERE TELLING US STORIES THAT WERE VERY TOUCHING. THERE WERE STORIES OF PEOPLE WHO WERE HANDICAPPED, HEAVY DISABILITY, DO NOT THINK THEY COULD BE IN A ROMANTIC RELATIONSHIP ANYMORE. STORIES OF CAREGIVERS TO THEIR PARALYZED PARTNERS, IT WAS AN OUTPUT SUPPORT OF.
WE THOUGHT, WE JUST DECIDED, A WAY OF THINKING TOWARDS IT WHERE. IF THIS IS A NET POSITIVE FOR USERS, IF THIS IS IMPROVING EMOTIONAL OUTCOMES OVER TIME, THEN WE ARE NOT AGAINST IT. HOWEVER, WE COMPARTMENTALIZE IT IN THE APP. IT IS ONLY AVAILABLE TO PEOPLE WHO CHOOSE A ROMANTIC RELATIONSHIP. THEY ARE EXPLICIT ABOUT IT. THEY SAY I WANT YOU TO BE MY GIRLFRIEND. IF THEY START THAT ROLE-PLAY. WE ARE IN NO WAY TRYING TO
SOLICIT THAT BEHAVIOR OR TURNING PEOPLE TOWARDS THAT. PEOPLE ARE NOT COMING FOR IT, THEY ARE COMING FOR MENTORSHIP OR FRIENDSHIP THEY DO NOT WANT THAT. THIS IS SOMETHING THAT REALLY ON, WE PUT IN DIFFERENT FOXES ON THE APP AND THAT IS HOW IT IS RIGHT NOW. BECAUSE WE ARE AT THE FOREFRONT, WE'VE ALWAYS BEEN, JUST A FEW YEARS AGO PEOPLE WERE WRITING STORIES ABOUT HOW THIS IS STIGMATIZED AND PEOPLE SHOULD NOT TALK TO AI. THIS IS CREEPY AND STRANGE. THIS IS NOT A QUESTION ANYMORE. NOW THE QUESTION IS, IS IT OK TO HAVE AN AI GIRLFRIEND? IS IT OK TO HAVE THE OUTLET? I WANT TO TURN IT TO THE OXFORD BOOK ON A I ETHICS -- AI ETHICS. THEY STATE IS A VERY BENEFICIAL
THING TO ENABLE SEXUALITY. CAROLINE: THE HARASSMENT, HOW DO YOU SOLVE WHAT HAPPENS WITH TIME AND TIME AGAIN WITH AI, THE DARKER SIDES OF HUMAN NATURE AND SEPARATE THE CAGING ITSELF AND AI. -- REPLICATING ITSELF IN AI. GUEST:
THE ANSWER IS SIMPLE, WE USE A SAFE DATA SET, DIFFERENT MODEL. UNLESS YOU ARE IN A ROMANTIC RELATIONSHIP ASKING FOR STUFF LIKE THAT. THE CURRENT MODEL IF YOU ARE NOT IN A ROMANTIC LEADERSHIP OR NOT ASKING FOR SOME LIKE THAT YOU WILL NOT GET THAT CONTENT. IT IS NOT SOLICITING, OR COMING FORWARD WITH THAT COMMENT -- CONTENT.
THE WAY TO GO FORWARD IS TO TRAIN THE MODEL ON A SAFE DATA SET. PERSONAL LEARNING LOOPS WE ARE TEACHING IT YOU SHOULD NOT DO THAT AND YOU ARE NOT REWARDED FOR THIS TYPE OF BEHAVIOR. AS WITH ANY CONVERSATIONAL AI PRODUCT YOU CANNOT BE 100% SURE THINGS WILL BE ON HUNDRED PERCENT THE WAY YOU WANT -- 100% THE WAY YOU WANTED TO BE. THE PRODUCT IS SO FREE FLOW AND OPEN-ENDED.
WE ARE TAKING ALLOW STEPS IN THIS DIRECTION TO MAKE SURE NONE OF THAT HAPPENS. ED: REPLIKA CEO, I THINK THIS JUST THE START OF THIS CONVERSATION. A LOT MORE STILTED DEBATE. THANK YOU FOR JOINING US. COMING UP WE WILL TALK ABOUT THE STATE OF MUSIC IN 2022 AND 2023 FOLLOWING A REPORT FROM MUSIC ANALYTICS PLATFORM NOMINATE. ED: LET'S DIVE INTO THE WORLD OF MUSIC. IN THE NEWS WARNER BROS.
DISCOVERY MULLING A SALE OF THE MUSIC LIBRARY. IT COULD BE VALUED AT MORE THAN A BILLION DOLLARS ACCORDING TO A REPORT IN THE FINANCIAL TIMES. A PROCESS IN THE EARLY STAGES. THIS GOT CAROLINE AND I THINKING ABOUT THE VISIT INDUSTRY THIS YEAR, LET'S DISCUSS THE LANDSCAPE, INDUSTRY, THE DRIVERS WITH ROB, CEO OF LEMONADE. -- LUMINATE. IT IS A DATA ANALYTICS FOR THE PLATFORM.
WHAT STRUCK ME IS THAT IN 2022 WE HIT THIS MILESTONE OF ONE TRILLION MUSIC STREAMS, RIGHT? WHAT IS DRIVING THAT? WHY WAS 2020 TO THE EUROPE DIGITAL IS -- YEAR OF DIGITAL MUSIC? GUEST: THANK YOU FOR HAVING ME ON, IT WAS A YEAR -- AN INTERESTING YEAR FOR MUSIC. STREAMING IS THE WAY MUSIC IS ENJOYED GLOBALLY. WE HAVE SEEN A SLOW AND STEADY INCREASE OF THE LAST 10 YEARS. 2022 WAS A TWO POINT. WHAT IS DRIVING THAT -- TIPPING POINT. WHAT IS DRIVING THAT? A DIFFERENT DEMOGRAPHICS EMBRACING STREAMING.
YOUNGER GENERATIONS ADOPTING EARLY ON NOW OLDER DEMOGRAPHICS USING IT WITH HIGH INTENSITY. AT THE SAME TIME WE SEE A LOT OF EXPANSION TO GLOBAL MARKETS. HISTORICALLY FOCUSED ON MORE DEVELOPED WESTERN MARKETS, MUSIC CONSUMPTION IS GLOBAL, WITH PLATFORMS OPERATING IN DOZENS AND DOZENS OF COUNTRIES AROUND THE WORLD. IT IS DRIVING A RENAISSANCE MUSIC GOING ON FOR YEARS NOW. ED: THERE ARE PARALYZED -- PARALLELS CAROLINE AND I HAVE FOCUSED ON. THE SUCCESS OF SQUID GAMES FOR NETFLIX ON THE VIDEO FRONT.
EVERYTHING I SEE ON INSTAGRAM, I SCROLL INSTAGRAM A LOT, IS K POP. K POP IS EVERYWHERE. IS THAT WHEN THE DRIVERS FROM LAST 12 MONTHS -- ONE OF THE DRIVERS YOU SOFTEN THE LAST 12 MONTHS? GUEST: YES, K POP IS IMPORTANT FOR MUSIC GENERATION GLOBALLY. WHEN -- IT WAS 12% LAST YEAR IN THE U.S., INTERNATIONALLY GROWTH WAS 26%. A LOT OF THAT COMES DOWN TO THE CENTERS OF CONTENT BEING CREATED IN SOUTH KOREA. REALLY INTERESTINGLY, LATIN AMERICA, LET MUSIC IN GENERAL HAD A REAL BREAKOUT YEAR IN 2022.
AS WE FINISHED UP THE YEAR, HIS ALBUM WAS THE MOST POPULAR ACROSS THE WHOLE OF 2022 SINCE WE STARTED TRACKING SALES CONSUMPTION IN 1991. WHEN YOU LOOK AT THE ALBUM A BAD BUNNY, THE TOTAL STREAMING OF LATIN MUSIC OVER THE COURSE OF THE YEAR, ONE IN 14 STREAMS CAME FROM THE ALBUM. TO GIVE YOU A SENSE OF HOW IMPORTANT THAT ALBUM WAS. K POP IS CRITICAL, LET MUSIC IS CRITICAL. CAROLINE:
GO BACK TO THE VALUE, BUT ALSO SPEAKING TO THE INSTAGRAM SCROLLING. THINKING OF THE AMOUNT WE ARE CURRENTLY POSTING ON TIKTOK, INSTAGRAM, USING AUDIO WITHIN THAT, IS THAT GETTING RECOMPENSED? IS A MONETARY VALUE FOUND IN THE WORLD OF SOCIAL MEDIA AND THE MUSIC WITHIN IT? GUEST: SOCIAL MEDIA AND SHORT FORM VIDEO HAS EMERGED AS AN INCREDIBLY IMPORTANT WAY TO DISCOVER MUSIC. GEN Z, THE PRIMARY MEANS THEY ARE DISCOVERING MUSIC IS MUSIC INCLUDED IN SOCIAL -- AND SHORT-TERM VIDEO. THE CONSUMPTION IS THEN DRIVEN TO PLATFORMS LIKE SPOTIFY, APPLE MUSIC, AMAZON MUSIC AND OTHERS.
SOCIAL PLATFORM IS A POWERFUL WAY OF DISCOVERING, AS MUSIC BECOMES MORE AND MORE IMPORTANT IN THE SORT FORM VIDEO PROBLEMS LABELS AND ARTISTS SEE COMPENSATION FROM THAT. GOING FORWARD WE WILL SEE A LOT MORE VALUABLE AND BACK TO THE ARTIST FROM THESE PLATFORMS. AS RECENTLY AS THE LAST COUPLE OF WEEKS, YOUTUBE HAS BEEN CLEAR ABOUT HOW THEY WILL START SHARING THEIR ENORMOUS ADVERTISING AVENUE -- REVENUE WITH ARTIST AS WELL. CAROLINE: THE ARTIST ARE LOCKING IN THE
VALUE IN THE HERE AND NOW THROUGH DEALS. DEALS FOR THE CATALOGS. HOW DOES THAT EVOLVE IN THE MORE RECESSIONARY ENVIRONMENT WHERE WE START TO QUESTION THE VALUATION OF STOCKS AND ASSETS MORE BROADLY. DO CATALOGS OF MUSIC STAND UP IN A RECESSIONARY ENVIRONMENT? GUEST: I THINK THEY DO. WE SEE A HUGE INCREASE THE AMOUNT OF ACQUISITIONS THE LAST TWO YEARS.
IN 2021, THE CONSUMPTION MARKET WAS CLOSE TO 5.5 BILLION IN TRANSACTIONS REPORTED BY CATALOGS AND VARIOUS DIFFERENT INDUSTRIES. IT WENT DOWN IN 2022 FOR FAIRLY OBVIOUS REASONS, AND WILL SLOW DOWN IN 2023 FOR INTEREST RATES. MOST RECENTLY, DR. DRE ANNOUNCING HE WAS SELLING HIS, OR PART OF HIS CATALOG TO A CONSUMPTION OF YOU MGN SHAMROCK FOR A QUARTER OF A BILLION DOLLARS. THESE TRANSACTIONS ARE STILL
HAPPENING. THE REASON THEY ARE HAPPENING, THE STREAMS ATTACHED TO THE MUSIC CATALOGS, ARE VERY VERY EASY TO GENERATE CASH FROM DAY ONE. CONSUMPTION IS HAPPENING IN ALL THE STREAMING PLATFORMS. AS SOON AS YOU MAKE THE ACQUISITION YOU ARE GENERATING REVENUE RIGHT AWAY. THAT ISN'T READILY IMPORTANT TO
SOME FINANCIAL BUYERS. ME INTO LONG-TERM THEY LOOK AT OTHER OPPORTUNITIES TO CREATE VALUE FROM THESE CATALOGS. THROUGH BRAND PARTNERSHIPS, AND GENERATING REVENUE FROM OTHER FORMS AS WELL. YOU WILL CONTINUE TO SEE MORE CATALOG ACQUISITIONS HAPPEN THROUGH OUT THE COURSE OF 2023. CAROLINE: WE WILL HAVE TO KEEP TALKING TO YOU ABOUT IT. THANK YOU FOR JOINING US WITH
THE DATA BEHIND IT. GUEST: THANK YOU SO MUCH. CAROLINE: HBO'S THE LAST OF US BREAK THE VIDEOGAME TO TV CURSE? WE WILL DIG DEEP INTO THE HYPED ADAPTATION OF THE GAME. THIS IS BLOOMBERG. ♪ CAROLINE: THIS WEEKEND, HBO MAX RELEASES ITS LATEST ATTEMPT AT A BIG SUNDAY NIGHT SHOW. FOR THE FIRST TIME HBO IS LOOKING TO ANOTHER INDUSTRY FOR AN DISPERSION -- FOR INSPIRATION.
VIDEO GAMES, IT HAS AT ALL EXCITED. THE LAST OF US, WALK ME THROUGH IT, THE ADAPTATION AND IF IT WILL WORK. ED: IT WAS A VIDEOGAME FROM 2013 ON PLAYSTATION PUBLISHED BY KNOTTY DOG AND SONY. -- NAUGHTY DOG AND SONY.
IT IS A NOW CLASSIC ZOMBIE SHOOTER GAME. IT IS MY JAM. PEDRO PASCAL OF THE MEN DELOREAN, WHEN MY FAVORITES OF HIS. MAYBE YOU HAVE SEEN THE NICK CAGE FILM. HE IS THE STAR OF THE LAST OF US. HBO'S REPLICATION OF THE VIDEOGAME.
THE VIDEOGAME HAS BEEN UPDATED FOR LATER GENERATIONS OF PLAYSTATION. THEY HAVE A GAME OF THRONES ACTRESS. HISTORICALLY VIDEOGAME INSPIRED SHOWS AND FILMS HAVE NOT BEEN GOOD. CAROLINE:
TALKING TO THE ONES THAT HAVE BEEN HAND -- PANNED. GOING FROM A SMALLER SCREEN TO A BIG-SCREEN. ED: THE WORST ACCORDING TO CRITICS, NOT ME, IS ASSASSINS CREED.
IT IS JUST A MASTERPIECE SERIES OF VIDEO GAMES ACROSS MANY POINTS OF HISTORY. THAT FILM DID NOT GO DOWN TOO WELL. IT ALSO WORKS THE OTHER WAY. YOU LOOK AT SOME FILMS THEN TURNED INTO VIDEO GAMES. HARRY POTTER UNIVERSE BEING AN EXAMPLE. THIS YEAR THE HARRY POTTER
UNIVERSE BASED AROUND THE STORY OF HOGWARTS HAS A VIDEOGAME COMING OUT. EXCITEMENT AROUND THAT. CAROLINE: HOTLY ANTICIPATED LIKE ANYTHING TO DO REMOTELY WITH HARRY POTTER. ED: SUNDAY NIGHT HAS BECOME SOMEWHAT SACRED, HBO SUNDAY, PARAMOUNT WENT WITH HALO. THAT HAD A MIXED PERCEPTION. MY WEEKEND IS SORTED AT LEAST, IS A BIG QUESTION, IN THIS INDUSTRY IF THIS TACTICAL WORK. CAROLINE: IT IS INTERESTING, WE KEEP REPEATING THESE WAYS IN WHICH STREAMING, IS, ENTERTAINMENT -- MUSIC, ENTERTAINMENT DOVETAIL TOGETHER.
WE HAD A CONVERSATION WITH STREAMING COMING TOGETHER WITH NETFLIX IN SOUTH KOREA. WE GO TO MUSIC AS WELL AS I WONDER -- AND I WONDER HOW INDUSTRIES CROSS PATH IN THIS WAY. ED: HIS COMPETITION WITH RIVALS. CAROLINE: NETFLIX SAYS THEIR BIGGEST COMPETITION IS GAMING. ED: DO NOT FORGET OUR PODCAST, IHEART RADIO, APPLE, SPOTIFY,
2023-01-14 21:06
Show Video
Other news