'Bloomberg Technology' Full Show (01/12/2023)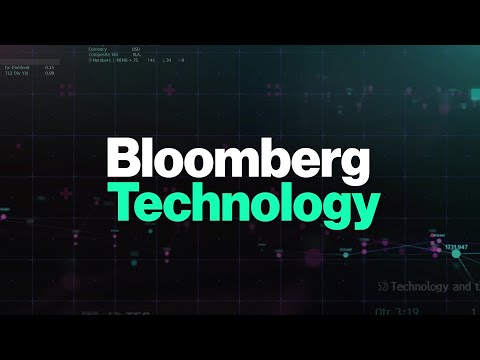 Show Video
CAROLYN: I'M CAROLINE HYDE A BLOOMBERG'S WORLD HEADQUARTERS. >> THIS IS BLOOMBERG TECHNOLOGY. CAR OLINE: SAID HE DIDN'T'S DEAL FUNDS ARE STASHED THINGS AWAY. ED: NELSON PELTZ NOMINATING HIMSELF
TO THE COMPANY BOARD. WHAT COULD THIS MEAN? CAROLINE: WE TALK WITH A VENTURE CAPITAL FOUNDER BACKED ABOUT HER NEW FUND DEDICATED TO INVESTMENTS AND LONGEVITY. THE SPENDING POWER AND INFLUENCE OF WOMEN AND DAVID -- WOMEN IN DIVERSE COMMUNITIES.
FIRST, LET'S CHECK IN ON THESE MARKETS BECAUSE ONCE AGAIN, IT WAS A DAY OF MACRO AFFECTING YOUR BENCHMARKS. LOOKING AT THE CPI PRINT, THE INFLATION DATA ACTUALLY SHOWING A DROP IN OVERALL PRICES IN THE MONTH OF DECEMBER VERSUS THE MONTH OF NOVEMBER. DOWN 0.1%. MONTH ON MONTH WE STILL SEE THAT CPI SHOWING THAT INFLATION HAS MAY BE PIQUED. IT'S BACK UP 6/10 PERCENT. COUNTRY WORLD INDEX UP FOR FIVE
STRAIGHT DAYS. SIMILAR MOVES THE NASDAQ. FIVE STRAIGHT DAYS IS THE LONGEST WINNING STREAK WE'VE SEEN SINCE JULY 2022. THE KEY MOVE WAS IN BORROWING COSTS. YIELDS, BONDS, YIELDS HAVE COME DOWN BY 12 BASIS POINTS ON THE FIVE-YEAR. ACROSS THE CURVE WE SEE BORROWING COSTS FOR A AS WE THINK THE FEDERAL RESERVE WILL SLOW THE PACE OF HIKING.
WE ARE HEARING FROM A LITANY OF MEMBERS OF THE FOMC TALKING ABOUT A QUARTER OF THE PERCENTAGE POINT IS A NEW NORM. I WANT TO LOOK FOR WHAT HAPPENS TO THE U.S. DOLLAR. IT HAS BEEN ON A WEAKENING TRAJECTORY. IT WAS DOWN VERSUS EVERY SINGLE G10 CURRENCY. LOOK AT THE JAPANESE YEN. THE FUNCTION WORLD CURRENCY RANKINGS ON THE BLOOMBERG SHOWS THE JAPANESE YEN WAS UP MORE THAN 2.4 PERCENT. NUR REGION CHROME, AUSSIE
DOLLAR, EUROPE ALL DOING WELL. THIS IS THE STORY OF STRENGTH VERSUS THE U.S. DOLLAR. ED: BREAKING NEWS HAPPENING AT THE MARKET. APPLE SAYING IN A REGULATORY FILING THAT TIM COOK SALARY FOR 23, HIS COMPENSATION WILL BE REDUCED 40%. 40% TO A MODEST $49 MILLION. THEY SAY IN THE REGULATORY FILING THAT TIM COOK HAD INFLUENCE ON THIS AND GOING FORWARD THEY WILL REEVALUATE HIS PAY RELATIVE TO PEERS, BRINGING IT IN LINE TO THE 18 TO 90TH PERCENTILE, WHICH, STILL A LOT OF MONEY, BUT INTERESTING DEVELOPMENT HAPPENING. THERE'S A MODEST REACTION DOWN A 10TH OF A PERCENT ON THE APPLE STOCK. WE GOT THE REACTION WE EXPECTED
WHEN INFLATION CAME IN LINE WITH EXPECTATION WHEN IT CAME TO TEXT BOX -- TECH STOCKS. 10 STRAIGHT DAYS OF GAINS. NO REAL CATALYST DOOR NEWS IN THE NEW CYCLE. INTERESTING TO SEE THAT
PERFORMANCE TO START THE YEAR FROM FORD AS IT SHIFTS TOWARDS DVDS. TESLA OF 3/10 OF 1%. IT WAS LOWER FOR THE SESSION. DISNEY WE WILL GET INTO. IT'S NOT CLEAR IF IT'S THE BROADER MARKET MOVE OR INVESTORS CHEERING AT THE ACTIVISM WE ARE SEEING. WE WILL TALK ABOUT THAT IN JUST A MOMENT. TSMC, U.S. LISTED SHARES, ADR UP SIX POINT
4% THIS THURSDAY. THE COMPANY CUTTING ITS CAPEX IN RESPONSE TO SLOWING DEMAND, PARTICULARLY CONSUMER ELECTRONICS. REVENUE FORECAST SLIGHTLY BELOW STREET EXPECTATIONS, BUT THEY ARE SAYING THEY ARE SEEING IMPROVEMENT OF SUPPLY, PARTICULARLY FOR AUTOMOTIVE IN THE SHORT OF'S -- SHORTAGE OF CHIPS. BITCOIN, WE CONTINUE TO SEE STRENGTHEN BIT COIN. I WANT TO GET TO THE BLOOMBERG TERMINAL. THERE'S A HIGH CORRELATION BETWEEN PERIOD AND TECHNOLOGY STOCKS IN THE NASDAQ FUTURES IN THIS.
IT WILL BE REALLY INTERESTING TO LOOK AT THIS CORRELATION AS WE GO FORWARD. THE NARRATIVES MOVE TO 25 BASIS POINT HIKES IN THE SHORT TERM FROM THE FEDERAL RESERVE. THAT'S WITH THE TECH PULLS COMING OUT. IF THEY ARE OUT FOR STOCKS, MIGHT THAT SEEK SOME CONTINUED MOMENTUM FOR BITCOIN. CAROLINE: LET'S LOOK AT WHAT WILL OR
PERISH AND CRYPTO. BREAKING NEWS, THE SEC IS SUING THE CRYPTO BROKERAGES. GENESIS AND GEMINI FOR OFFERING UNREGISTERED SECURITIES THROUGH THEIR JOINT EARNED PRODUCT AS IT WAS CALLED. THIS IS ALL A PRODUCT TO DO WITH -- AND THE ATTACK IS MAKING ON TCG'S PERRY SILVA IT. THEY'VE BEEN FIGHTING BACK AND FORTH ABOUT WHO'S TO BLAME FOR WHAT HAS BEEN THE FALLOUT EVER SINCE THE PROGRAM HAS BEEN A PRODUCT -- PROBLEM FOLLOWING THE COLLAPSE OF CRYPTO. THE SEC DEEMING THAT BASICALLY
YOU CANNOT BE USING THESE PRODUCTS THAT LET CUSTOMERS LOAN OUT THEIR ASSETS IN EXCHANGE FOR INTEREST PAYMENTS. THEY ARE SAYING THIS IS UNREGISTERED SECURITIES. THE SEC, ONCE AGAIN WEIGHING IN ON CRYPTO. >> CERTAINLY IN A BIG WAY. THE SEC'S COMPLAINT CALLING INTO QUESTION GENESIS AND GEMINI IN THIS SAME COMPLAINT. WHY IS THAT INTERESTING? WE HAVE TO YOUR POINT YOU ARE MAKING, THESE TWO COUNTERPARTIES THAT HAD PREVIOUSLY BEEN FEUDING OVER A HOW THE SITUATION HAS BEEN HANDLED SINCE HOLDING WITH TRIALS. THEY ARE LOOKING AT THE
UNREGISTERED OFFERS SALE OF SECURITIES TO U.S. RETAIL INVESTORS. YOU ALSO HAVE THE SEC TALKING ABOUT THE MARKETING FROM BOTH PARTIES. I WANT TO BE VERY SPECIFIC, IT IS GENESIS GLOBAL CAPITAL, THE SUBSIDIARY OF THAT LARGE GENESIS TRADING DESK.
THAT IS PART OF THE DEFENDANTS BEING NAMED IN THE COMPLAINT. BUT BOTH OF THEM MARKETING THESE ASSETS TO INVESTORS, BEING CALLED INTO QUESTION BY THE SEC. THIS COMES DAYS AFTER THAT BIG OPEN LETTER YOU SAW FROM CAMERON WINKLEVOSS AFTER A NUMBER OF CORRESPONDENCE BETWEEN DIGITAL CURRENCY GROUP, THAT BIG ENTITY RUN BY PERRY SOUL WORK IN THE WINKLEVOSS TWINS GEMINI FOR THE GEMINI EARNED PRODUCT. IT'S DAYS AFTER YOU HAVE CAMERON WINKLEVOSS ALLEGING PRIVATE LIES AND ACCOUNTING FRAUD. IN THE SAME WEEK THAT YOU HAVE BURIED SILVER, THE HEAD OF DIGITAL CURRENCY GROUP REACHING OUT TO INVESTORS WITH A VERY LARGE MULTIPAGE QUESTION AND ANSWER THAT ADDRESSES HOW DIGITAL CURRENCY USES THE PROCEEDS OF LOANS BORROWED FROM GENESIS CAPITAL, THE SAME ASSET IN QUESTION THAT IS UNDER THE SEC REVIEW. THERE WILL BE A LOT OF
QUESTIONS, BOTH FROM INVESTORS, AS WELL AS REGULATORS ON WHERE THE MONEY WENT, WHAT KIND OF MONEY WAS LOST, HOW YOU GET BACK. AT THE END OF THE DAY, AS I SAID BEFORE, THESE TWO ARE BEING NAMED THE COMPLAINT TOGETHER AFTER DAYS AND DAYS, MONTHS REALLY, SPARRING. SO, HOW THEY HANDLE THIS WHEN THEY ARE LISTED TOGETHER AS UNDER THE COMPLAINT OF THE SECURITIES AND EXCHANGE COMMISSION. ED: THIS IS AN INTERESTING DEVELOPMENT BECAUSE BLOOMBERG SAID THE FEDERAL PROSECUTORS WERE LOOKING INTO BARRY SILBER IN THE DIGITAL CURRENCY GROUP.
SO NOW WE HAVE THIS TRIANGLE. AS YOU SAID, THE COMPLAINT IS JOINT BETWEEN THEM. TIE THAT ALTOGETHER, WHAT IS THE RELATIONSHIP AS IT STANDS NOW BETWEEN BERRY SILVER IN THE WINKLEVOSS BROTHERS, TWINS? SONALI: THEY HAVE BOTH BEEN AT WAR. I THINK WHAT'S WORTH POINTING
OUT IS THE DIFFERENCE BETWEEN HOW GENESIS FRAMES THIS ISSUE VERSUS THE WINKLEVOSS TWINS. WE REPORTED IN LATE NOVEMBER THAT WHEN GENESIS WAS OUT LOOKING FOR MONEY, WE HAD REPORTED THAT IT REACHED OUT TO A NUMBER OF BIG INVESTORS TO TRY TO STAVE OFF SOME OF THESE ISSUES. AS THEY DID THAT, THEY REVEALED ALL OF THESE LOANS THAT EXISTED BETWEEN GENESIS, AS WELL AS OTHER DIGITAL CURRENCY GROUP EXPERTS OR ENTITIES. REMEMBER, THOSE ENTITIES -- INVESTORS OF DIGITAL CURRENCY GROUP, DID HAVE CLARITY INTO HOW THE -- WORKS. THE BIG REVEAL IS REGULARS ASKING QUESTIONS ABOUT WHERE THE MONEY WENT AT THE END OF THE DAY. GEMINI EARNED PRODUCTS ON BEHALF OF THE MORE THAN 300,000 CUSTOMERS.
WHEN YOU LOOK AT THE RESPONSES PUBLICLY, THEY SAID IT WAS A WAY FOR GEMINI TO BE DEFLECTING BLAME. THEY WERE BOTH UNDER THE COMPLAINT FOR THE SEC. CAROLINE: LET'S WEAVE ALL OF THIS NARRATIVE TOGETHER BECAUSE ALL OF THE REASONS THAT THEY HAVE BEEN TRAPPED IN GENESIS IS BECAUSE OF THE ONGOING FALLOUT ACROSS CRYPTO THAT IN MANY PARTS WASN'T JUST ART BY THE COLLAPSE OF THE FTX, IT CAME MUCH PRIOR TO THAT. SOME OF THEM RELATED TO LENDING PRODUCTS THEMSELVES. TALK TO US ABOUT WHAT WE'VE HEARD FROM SAM BANKMAN-FRIED ABOUT THE FTX FALLOUT AND HOW ALL OF THIS IS ONE BIG SIMILAR COLLAPSE HAVING SO MUCH CONTAGION EFFECT. SONALI: IT'S REALLY INTERESTING BECAUSE WE HEARD SAM BANKMAN-FRIED BEFORE THE INDICTMENT CAME OUT.
HE HAD THIS MEDIA TOUR. BUT SINCE HE'S BEEN ON HOUSE ARREST WE'VE SEEN HIM TWEET HERE AND THERE. NOW WE HAVE A SUB STACK COMING OUT. IN WHICH HE'S DETAILING HIS DEFENSE. ON THIS IDEA THAT HE DIDN'T STEAL FUNDS, HE DIDN'T STASH THEM ANYWHERE. THAT THE NAME OF THIS SUB STACK
WAS FTX PREMORTEM OVERVIEW. HE ALSO LINKS THE ISSUE TO HOW HE WAS TREATED BY RIVALS. HE'S BEEN COMPLAINING ABOUT BINANCE AND THE HANDLING OF ASSETS FOR A WHILE. AT THE END OF THE DAY, WHAT HAPPENED IN THE MIDDLE OF LAST YEAR, LUNA, THREE ARROWS, PEOPLE LOST A LOT OF MONEY AND IT SPIRALED FROM THERE. IT'S AS SIMPLE AS THAT. ED: KEEPING US POSTED ON EVERY TWIST AND TURN IN AN INDUSTRY UNDER DURESS, EXECUTIVES UNDER THE SPOTLIGHT. SPEAKING OF EXECUTIVES UNDER THE SPOTLIGHT, STUCK ABOUT DISNEY WERE ACTIVIST INVESTOR NELSON HAS NOMINATED HIMSELF TO THE BALL. THIS COULD BECOME A HIGHLY
PUBLIC DEBATE OVER DISNEY'S RETURNING CEO BOB IGER IN HIS LEADERSHIP. BLOOMBERG'S MANAGING EDITOR FOR GLOBAL BUSINESS WITH US IN NEW YORK. I GUESS THE QUESTION YOU GO STRAIGHT TO HIS WHAT IS NELSON PELTZ TRYING TO GET OUT OF THIS? >> HE'S TRYING TO GET THE THINGS OUT OF IT THAT NELSON PELTZ IS ALWAYS TRYING TO GET OUT OF IT, WHICH IS, WE CAN SQUEEZE COST SAVINGS, WE CAN RUN THE BUSINESS MORE EFFICIENTLY. HE'S BEEN OVERPAYING FOR ASSETS FOR A WHILE, ESPECIALLY THE FOX DEAL. HE CRITICIZES THEM FOR HAVING
GOT AFTER SKY, WHICH THEY DID NOT WIN BUT WE WERE ABLE TO BID UP THE PRICE AND HE SAID IT'S TIME TO SHAKE THINGS OUT AND HAVE A LITTLE MORE FOCUS ON MARGINS AND RESTORE THE DIVIDEND. HE'S GOING FOR THE DIVIDEND TO BE RESTORED BY SWING 25. THAT WIN AWAY EARLY IN THE PANDEMIC AS IT DID FOR MANY COMPANIES. CAROLINE: NONE OF THESE CHALLENGES AND CONCERNS MUST BE THAT MUCH OF A SHOCK TO DISNEY. THEY KNOW THEY'VE HAD ISSUES,
THEY ANNOUNCED CHANGES IN THE BOARD LEVEL AND A FOCUS ON SUCCESSION. ULTIMATELY THEY WON'T WANT PELTZ ON THE BOARD. CRAYTON: THEY VERY MUCH DON'T WANT PELTZ ON THE BOARD. HE WOULD HAVE A CHANCE TO RUN THE SHOW HIMSELF WITHOUT INPUT FROM NELSON, BUT THEY ARE SORT OF ACKNOWLEDGING THAT THEY ARE AT LEAST IN PUBLIC FACING CHANGES.
ONE INTERESTING PIECES THAT PELTZ WAS SUPPOSED TO UNVEIL HIS BIG CAMPAIGN THIS WEEKEND THAT'S DISNEY GOT OUT AHEAD OF IT WITH THE ANNOUNCEMENT OF THE CHANGE. HITTING THE TENURE LIMIT TO BE ON THE BOARD, BUT THE COINCIDENCES THERE IF YOU WANT TO READ INTO IT. THEY WANT TO ANNOUNCE THEY ARE ESTABLISHING A SUCCESSION COMMITTEE AT THE BOARD LEVEL. THAT'S A SIGNAL THAT WE NEED TO
SET OUR COURSE ON THE FUTURE AND DECIDE WHO WILL EVENTUALLY REPLACE BOB IGER IN A COUPLE OF YEARS, THAT IS VERY MUCH THE FIRST VOLLEY AND WHAT IS LIKELY TO BE A MONTH-LONG FIGHT. ED: THIS IS ONE OF THOSE STORIES WHERE YOU NEED CONTEXT IN RECENT HISTORY WHERE IGER HAS RETURNED TO CEO HAVING RETIRED, THEY DON'T NEED JUST RENEW JPEG'S CONTRACT BEFORE HE WAS DISMISSED. WE ASKED OUR AUDIENCE OF PELTZ HAVE A POINT. DOES PELTZ HAVE A POINT? THESE ARE THE RESULTS FROM THE TWITTER POLL THAT WE DID. I'M NOT ENTIRELY SURPRISED BY THIS, 61% OF RESPONDENTS ASKING WHO IS PELTZ, THE ANSWER IS HE'S A CLASSIC ACTIVIST AND BUILT UP THAT STAKE IN NOVEMBER. DOES HE HAVE ANY TRACK RECORD
OF ACHIEVING THESE THINGS? HE CHANGE DISNEY? CRAYTON: YOU CAN ARGUE HE ALREADY HAS WITH THESE MOVES. LOOK AT PROCTOR AND GAMBLE, GENERAL ELECTRIC, THE INVESTORS, HE VERY MUCH CHANGED IT. AS A GREAT EXAMPLE OF DUPONT, A COMPANY HE DID NOT WIN HIS ACTIVIST FIGHT, BUT THE CEO WAS OUT MONTHS LATER. THEY HAD A BUNCH OF COST CUTS. HE IS A BIG DEAL AND HE WILL MAKE HIS PRESENCE FELT. CAROLINE:
SOME ANALYSTS SAY MAYBE THEY NEED TO LISTEN. GREAT TO HAVE YOU HERE, THANK YOU SO MUCH, BLOOMBERG'S MANAGING EDITOR OF GLOBAL BUSINESS. MEANWHILE, COMING UP, WE HAVE A LITTLE BIT OF ACTION. TALKING ABOUT OUT WITH A NEW REPORT OF ITS DATA VENTURE CAPITAL IN 2022. SPOILER ALERT, IT'S NOT TOO PRETTY. MORE ON THAT NEXT.
>> WE RAISE THIS ROUND IN A CONTEXT WHERE THE BUSINESS WAS GROWING IN 2021. WE GREW ALMOST FOREX IN 2022. YES, THE MARKET IS MORE DIFFICULT, I THINK THERE IS MUCH GREATER SCRUTINY OF OUR FINANCIAL PERFORMANCE AND SO ON. BUT UNDERLYING THE NUMBERS REALLY DID SPEAK FOR THEMSELVES. ED: THAT WAS PEPPY COFOUNDER AND CO-CEO TALKING WITH -- ABOUT THE CURRENT ENVIRONMENT FOR RAISING MONEY. I THINK WE NEED TO GET CONTEXT. THIS IS THE TALKING POINT BEYOND SILICON VALLEY, WHERE FOUNDERS AND THOSE WHO HAVE BACKED THEM HISTORICALLY ARE THINKING ABOUT WHAT ON EARTH IS GOING ON IN ALL SORTS OF ECONOMIES. THEY JOIN US FROM SAN
FRANCISCO. OUT WITH ITS REPORT FOR 2022 IN THE STATE OF VENTURE CAPITAL. 2022, IN SUMMARY, WAS A TRANSITION YEAR, RIGHT, IT WAS DIFFICULT, IT WAS HARD, THERE WAS A PULLBACK IN FUNDING OVERALL, WHAT WAS THE CONCLUSION YOU GUYS TOOK WHEN YOU TOOK A LOOK BACK? >> I THINK A TRANSITION IS REALLY GOOD WAY TO DESCRIBE WHAT WE SAW. THE MOMENTUM OF ADVENTURE
MARKET HAD REALLY GROWN IN 2021 AND FADED QUICKLY. FROM Q1 WAS THE MOST ACTIVE QUARTER. TO Q4 WE SAW DEAL COUNT DROPPED TO 25%. WE SAW DEAL VALUED JOB 66%, WHICH IS AN INCREDIBLE NUMBER. YOU LOOK AT WHERE THAT IS COMING FROM, A LOT OF THAT IS COMING FROM THE UNICORNS. THE VENTURE THAT REALLY SAW A
HUGE AMOUNT OF CAPITAL PUSHED INTO THE MARKET OVER THE PAST TWO YEARS, WHICH WHEN YOU SEE THE INVESTORS PALAU AND READJUST THEIR INVESTMENT STRATEGY, THAT CATTLE -- THAT CAPITAL CAME OUT PRETTY QUICK AND 2022. ED: WHAT'S REALLY INTERESTING, AND WE HAVE BEEN DISCUSSING THIS THREE DAY, IS HOW ACTUALLY IT WASN'T COMPLETELY DOOM AND GLOOM AND IT MIGHT NOT COMPLETELY BE DOOM AND GLOOM FOR 2023 BECAUSE AT THE EARLY STAGE, SEED, PRECEDE, THERE SEEMS TO BE MORE APPETITE TO DEPLOY CAPITAL BECAUSE, IF YOU ARE A VENTURE CAPITALIST, YOU TAKE A LONG-TERM VIEW. YOU KNOW YOU WON'T HAVE AN EXIT FOR A WHILE.
IS THAT A FAIR ASSESSMENT OF THE PSYCHOLOGY OF THIS INDUSTRY RIGHT NOW? KYLE: THAT'S EXACTLY RIGHT. WHEN YOU THINK ABOUT SEE STAGE COMPANIES OR SERIES A OR B. THE COMPANIES ARE YEARS AND YEARS AWAY FROM THE PUBLIC MARKETS. THEY DO HAVE A LITTLE BIT OF A MEDIA INSULATION FROM THE BROADER ECONOMY, BUT WE DO BELIEVE THAT 2020 THREE HAS INFLATION TO COME OUT OF THE MARKET AFTER 2021. IN THE LONGER THE MACRO VOLATILITY PERSISTS, WE DO EXPECT EARLY STAGES TO START TO SEE THE CRUNCH THAT THE LATE STAGES SEEING RIGHT NOW.
CAROLINE: GO GLOBAL FOR US, IF YOU CAN. WHAT'S INTERESTING IS THE OUTPERFORMANCE OF LATE, THAT THE PUBLIC MARKETS IN EUROPE, VIS-A-VIS THE U.S., THAT COMES FROM A LOWER BASE WHETHER EUROPE AND OTHER AREAS, WE'VE HEARD FROM TEXTILES TALKING ABOUT EXUBERANCE AND EXCITEMENT GOING ON, AFRICA AND MIDDLE EAST, FROM A SEE STAGE IN THE ACTUAL START OF CULTURE AT THE MOMENT.
ARE WE LIKELY TO STILL SEE THE MONEY IN SILICON VALLEY, NEW YORK, OR WILL IT SPREAD OUT A LITTLE BIT MORE? KYLE: I THINK WE SEE THE SPREAD OUT THE LAST TWO YEARS, BUT WHEN YOU LOOK AT THE DATA THE WAY WE TRACK DATA AND ALL THE CAPITAL BEING LOCATED IN THE HEADQUARTERS OF THE FUND, HE HAD 77 BILLION DOLLARS RAISED IN SILICON VALLEY THIS YEAR. A LOT OF THE HUGE MEGA FUNDS THAT WE SEE BEING RAISED ARE BY FIRMS HEADQUARTERED IN SILICON VALLEY. WHEN YOU LOOK AT THE DATA, IT DOES LOOK CONCENTRATED. BUT WE DO BELIEVE, ESPECIALLY FROM THE CHANGE TOWARDS UMAINE AND TOWARDS A MORE GLOBAL EVENTUAL MARKET. WE WILL SEE THE CAPITAL SPREAD
OUT. ONE INTERESTING NOTE OF OUR REPORT IS THAT SILICON VALLEY, THE BAY AREA ACTUALLY SAW LESS THAN 20% OF THE ECONOMY FOR THE SECOND QUARTER IN A ROW, WHICH IS THE FIRST TIME THAT HAPPEN IN OUR DATA SET. EVEN THOUGH THE CAPITAL IS STAYING HERE, THERE IS A MUCH MORE GLOBAL VENTURE ECONOMY. WILL IT BE MOVING THEIR CAPITAL TO THE MIDWEST TOWARD THE SECOND-TIER CITIES IN THE U.S., OR TO SEE CAPITAL GO TO LATIN
AMERICA OR EUROPE, WE SEE A LOT OF GROWTH EVERYWHERE. CAROLINE: CAN YOU BREAK IT DOWN BY INDUSTRY, WHERE REMAINED RELATIVELY HEALTHY? WHERE WAS ABLE TO WEATHER CONCERNS? ARE WE ABLE TO BREAK IT OUT WITH HEALTH, FEMME TECH, CYBERSECURITY? RESILIENT IN THE FACE OF ENVIRONMENT. KYLE: I'M NOT SURE ANY SECTOR WHETHER THE ENVIRONMENT, EVERY SECTOR WAS THERE RIGHT FOR SOME KIND OF PULLBACK BECAUSE OF THE EXUBERANCE, MAYBE WHAT WE SAW ON 2021. WHEN WE LOOK FROM A SECTOR PERSPECTIVE, THE FIRST PLACE WE LOOK IS A PUBLIC PERSPECTIVE -- PERSPECTIVE. CLOUD HAS STAYED A LITTLE BIT BETTER AND YOU SEE IT REFLECTED IN THE VALUATIONS COMING ACROSS THE PRIVATE MARKET. ED:
THERE'S TWO DATA POINTS I WANT TO HIT WITH YOU QUICKLY. EVEN THOUGH THERE WEREN'T NECESSARILY DEALS IN 2022, I THINK VENTURE CAPITALIST ALL AROUND THE WORLD LAUNCHED A FEW NEW FUNDS. THEY AT LEAST GOT THERE WAR CHEST SET UP. IF THEY DIDN'T THEN DEPLOY THEM. WE MAY NOT SEE THEM DEPLOY THIS YEAR. THE OTHER DATASET THAT CATCHES MY EYE IS THAT ABOUT INVESTING IN FEMALE FOUNDED COMPANIES, COULD YOU SPEAK TO US ABOUT THE TREND THAT YOU SAW IN 2022, FULL FEMALE FOUNDED COMPANIES.
KYLE: FEMALE FOUNDED COMPANIES HAVE BEEN A POINT OF INTEREST FOR MUCH OF THE INDUSTRY FOR A PASS FOR YEARS. ALANA NEW FUNDS HAVE BEEN RAISED BY FEMALE GPS. THERE HAS BEEN A LOT OF HELP FROM THE INDUSTRY TO MAKE SURE THERE'S MORE CAPITAL GOING TO COMPANY. ONE DATA POINT THAT GETS TOSSED AROUND IS THE PERCENTAGE THAT IS RAISED BY FEMALE FOUNDED COMPANIES OF THE TOTAL VALUE. THE UNFORTUNATE PART OF THAT IS
IT IS VERY LOW AND IT WON'T LOOK GREAT, BUT A LOT OF THAT IS INFLUENCED BY THE HUGE DEALS THAT WE HAVE BEEN SEEING OVER THE PAST FEW YEARS. A HUNDRED 57 MILLION DOLLAR DEALS CLOSED IN 2021. WE HAD A 400 -- WE HAD 450 OF THOSE CLOSE IN 2022. ANY ARE OLDER COMPANIES THAT HAVE BEEN STARTED BY MEN. THERE HAS BEEN A PUSH TOWARDS MORE INVESTMENT FEMALE FOUNDED COMPANIES, BUT WE ARE HOPING BECAUSE OF THE FUNDRAISING THAT HAS BEEN DONE BY FEMALE LEAD GPS, AS WELL AS THE INITIATIVES OF THE PRODUCT ISSUE THAT WE WILL SEE A SUSTAINED GROWTH OF INVESTMENT INTO FEMALE FOUNDED COMPANIES. CAROLINE: WE HAVE A FEMALE LEAD FUND COMING UP LATER ON IN THE SHOW.
ON THE DIVERSITIES PERSPECTIVE, MANY HAVE WORRIED THAT THERE'S A RECENT TREND THAT MONEY WAS PUT TO WORK IN THIS, THEREFORE WHEN WE GO BACK TO WORRY, PEOPLE GO BACK TO THEIR PREVIOUS OLD NORMS, OR YOU HEARING THAT 2023 PEOPLE WOULD STILL BE BACKING THEIR DIVERSE FOUNDERS DIVERSITY OF THOUGHTS? KYLE: IN A SIMILAR WAY FROM INVESTMENT WE THOUGHT THE EXACT SAME THING WOULD HAPPEN TO THE SMALL ECOSYSTEMS THAT HAD REALLY POPPED UP IN THE MIDWEST AND HADN'T HAD THE LOCAL FUNDRAISING, THEY HADN'T RECEIVED A LOT OF CAPITAL FROM THE EAST COAST OR THE BAY AREA. WHAT WE DID SEE, THERE WAS A SUSTAINED GROWTH THAT WAS IN THE MARKETS, AND WE BELIEVE WHETHER IT'S A FEMALE FOUNDED COMPANY WITH THERE BE A MORE DIVERSE FOUNDER OR GROUP, WE DO BELIEVE THERE HAS BEEN THE SUSTAINED MOMENTUM BEHIND THAT AND WE DO BELIEVE THAT 2023 SHOULD BE A BIG YEAR BECAUSE OF THE NUMBER OF FUNDS THAT WERE RAISED TO FOCUS ON THOSE DIFFERENT ISSUES. CAROLINE: THANK YOU FOR REMINISCING ON 2022 AND PUSHING US FORWARD.
COMING UP, WHAT'D WALL STREET HAVE TO SAY ABOUT TECH STOCKS TODAY? ED: FIRST UP, NETFLIX, JEFFRIES UPGRADING TO BUY WITH A NEW PRICE TARGET OF $385. THE FIRM SEES UPSIDE SURPRISES TO THE COMPANY'S 2023 OPERATING AND BELIEVES THE SECOND HALF OF 2023 AND 2024 SHOULD BE GOOD FOR NETFLIX BUT LOOKS AT TOY STOCKS DESPITE SHORT-TERM PRESSURE POINTS. DOWNGRADED FROM APPLE TO NEUTRAL, THE NEW PRICE I, $74 AND PLAYING A 14% DECREASE FROM HIS LAST PRICE. OTHER ANALYSTS WEIGHING IN ON THE STOCK BEFORE, GOLDMAN SACHS UPGRADED SHARES OF BEST BUY FROM A SELL RATING TO NEUTRAL, LIFTING THEIR TARGET PRICE $83. SECURITY SOFTWARE DOWNGRADED MORGAN STANLEY'S SLOWER GROWTH FOR SECURITY LANDSCAPE, LOWERING ITS PRICE TARGET FROM 162 TO 120.
THERE ARE SOME TO -- SECULAR TAILWINDS FOR THAT. CAROLINE: FASCINATING GROUP TO KEEP A CLOSE EYE ON. COMING UP, STICKING ON THE PUBLIC SIDE OF THINGS. WE ARE TALKING TESLA WITH A KEY INVESTOR ABOUT DEMAND GROWTH CONCERNS. CAROLINE: WELCOME BACK TO "BLOOMBERG TECHNOLOGY."
LET'S GO TO SAN FRANCISCO, YOU'RE NOT THEREBY KEY PLAYERS ARE. THERE IS A NEW FUN AND PLAY IN SF. CAKE VENTURES. IT JUST CLOSED ITS FIRST FUN, 17 MILLION DOLLAR VEHICLE. IT WILL INVEST IN MINORITY FOUNDERS. BUILDING PRODUCTS FOR CHANGING DEMOGRAPHICS ACROSS AMERICA. BACKERS INCLUDE BANK OF AMERICA, MELINDA GATES.
JOINING US NOW FROM THE STUDIO, CONGRATULATIONS AND TALK TO US ABOUT THE LAYERS. I LIKE THE DESCRIPTION. HE CALLED KATE -- CAKE VENTURES, THE LAYER IN WHICH YOU WILL BE TARGETING TO DEPLOY YOUR MONEY. >> CAKE VENTURES IS FOCUSED ON TECHNOLOGICAL CHANGES COMBINED WITH DEMOGRAPHIC SHIFTS. WE BACK INTO INVEST COMPANIES THAT TOUCH AREAS AND DEMOGRAPHIC CHANGE INCLUDING AGING AND LONGEVITY, INCREASE SPENDING POWER WITH WOMEN AND THE RISE OF A NEW MAJORITY.
CAROLINE: TALK TO US ABOUT THE RISE OF A NEW MAJORITY? I THINK THAT'S A REALLY FASCINATING SHIFT. TALKING ABOUT TECH ADOPTERS WHO ARE COMING FROM MINORITY LED AREAS, PARTICULARLY MORE PEOPLE OF COLOR, ASIAN COMMUNITIES THAT ARE BUILDING SOMETHING CULTURALLY AS WELL AS FINANCIALLY. MONIQUE: CORRECT. THESE THREE GROUPS, ASIAN, BLACK AND LATINOS, HAVE AN INCREASING INFLUENCE ON INTERNET CULTURE, INCREASING THEIR SPENDING POWER, AND FOR CAKE VENTURES, THIS MEANS THIS IS AN AREA THAT WE WANT TO INVEST IN AND INVEST IN QUITE EARLY. ED: CONGRATULATIONS. IT'S REALLY INTERESTING TO SPEAK TO A NEW NAME IN THE ROLE AND VENTURE CAPITALS. WE BEEN TALKING TO FOUNDERS ABOUT HOW DIFFICULT IT'S BEEN TO RAISE MONEY FOR THOSE STARTUPS AND THE ENVIRONMENT. I WANT TO PUT THE SAME QUESTION TO YOU, WHO ARE YOUR LPS, WHERE DID THE MONEY COME FROM, AND HOW HARD WAS IT FOR YOU TO GET THIS VEHICLE FINALIZED? MONIQUE: WE HAVE GREAT LPS LIKE PIVOTAL VENTURES AND MELINDA GATES COMPANY.
BANK OF AMERICA, FOUNDRY GROUP, FUN TO FUNDS LIKE THAT. AND WE ARE IN A REALLY CHALLENGING TIME FOR ENTREPRENEURS AND FOR EMERGING FUND MANAGERS. I WON'T DENY THAT. BUT, IF YOU ARE BUILDING -- THERE HAS NEVER BEEN A BETTER TIME TO BE BUILDING SOMETHING GAME CHANGING AND TECHNOLOGY. THE CAPITOL IS OUT THERE, BUT IT IS A DIFFICULT TIME AND IT WILL CONTINUE TO BE A DIFFICULT TIME OVER THE NEXT SEVERAL MONTHS, SEVERAL MONTHS TO A YEAR FOR PEOPLE STARTING NEW COMPANIES. ED:
I'M ALSO REALLY INTERESTED IN YOU AS WELL. I'M READING THAT YOU GUYS ARE GOING TO CUT $500,000 CHECKS, THAT KIND OF INCREMENT. HOW ARE YOU GOING TO DO BUSINESS? ARE YOU GOING TO GO OUT AND HAVE ONE ON ONES WITH THESE FOUNDERS? ARE YOU INVITING PICTURES AND PITCH DECKS TO COME INTO YOU? I JUST WANT TO KNOW HOW IT WORKED'S. MONIQUE: I HAVE ALREADY INVESTED IN 12 COMPANIES OUT OF THIS PORTFOLIO. I AM A LONG-TIME VENTURE CAPITALIST, I WAS AT 500 STARTUPS BEFORE AS ABC, AND ALSO WAS A SCOUT AT LIGHT SPEED.
SO I HAVE A GREAT, DEEP NETWORK OF PEOPLE AND VENTURE WHO KNOW ME, KNOW MY INVESTING THESIS AND TRACK RECORD, AND WHO I CAN WORK WITH AND COLLABORATE WITH IN ORDER TO DO GREAT DEALS. I ALSO GO OUT AND HUNT FRUIT DEALS, WHICH IS ONE OF MY FAVORITE THINGS TO DO, IS FINDING NEW UNDISCOVERED FOUNDERS BUILDING SOMETHING THAT FITS INTO THE THREE LAYERS OF THE CAKE, AND THAT'S REALLY EXCITING FOR ME. CAROLINE: WHERE ARE THESE FOUNDERS BASED MORE OFTEN THAN NOT? MONIQUE: ALTHOUGH I'M BASED IN SAN FRANCISCO, 66% OF THE COMPANIES I'VE INVESTED IN SO FAR HAVE BEEN OUTSIDE OF "SILICON VALLEY" SAN FRANCISCO BAY AREA. THAT SOMETHING WE WILL CONTINUE TO PRESS ON. I THINK GREAT INNOVATION COMES FROM MANY DIFFERENT PLACES, AND WE ARE EXCITED TO INVEST IN PLACES THAT ARE OUTSIDE OF SILICON VALLEY, AS WELL AS COMPANIES THAT ORIGINATE FROM RIGHT HERE. CAROLINE:
LET'S DIG IN MORE TO THE LAYERS I LOVE YOU TALKING ABOUT, BUT THINKING ABOUT THE WAY IN WHICH YOU ARE LOOKING AT DEMOGRAPHIC CHANGES, LONGEVITY AND THE LIKE, WHAT OTHER SORT OF PROBLEMS ARE THEY TRYING TO FIX? MONIQUE: ONE OF MY COMPANIES IS CALLED GUARANTEED, AND THEY ARE USING TECHNOLOGY TO CHANGE END OF HOSPICE CARE THAT FITS INTO THE AGING AND LONGEVITY LAYER OF THE CAKE. WE ARE SUPER EXCITED TO BACK THAT COMPANY. I'VE ALSO INVESTED IN A COMPANY CALLED PAMPER, WHICH FOCUSES ON NAILS AND NAIL ART THAT FITS INTO THE WOMEN LAYER OF THE CAKE. AND WE ARE EXCITED TO CONTINUE FILLING OUT THE LAYERS OF THE CAKE WITH AMAZING COMPANIES BUILDING -- NOT ONLY CONSUMER PRODUCTS, BUT ALSO BUILDING IN THE BUSINESS AND ENTERPRISE SPACE. ED: ONE OF THE THINGS I'M ALWAYS -- BY WHEN WE HAVE VC'S ON, IT'S NOT AS SIMPLE AS YOU HANDING OVER THE MONEY. WHEN YOU LAUNCH A FUND, MY QUESTION TO YOU IS, WHAT OTHER HELP DO YOU OFFER THESE FOUNDERS.
WHAT IS YOUR PITCH TO THEM ON WHY THEY SHOULD PARTNER WITH YOU, WHY THEY SHOULD TAKE YOUR CHECK OVER SOMEBODY ELSE'S? MONIQUE: I BUILT CAKE TO BUILD THE WHITESPACE OVER DEMOGRAPHIC CHANGE. IT IS WHAT WILL IMPACT EVERY COMPANY BEING STARTED TODAY. WHETHER IT IS STRICTLY FOCUSED ON AGING OR WHETHER IT IS A MORE GENERALIZED COMPANY. ONE OF THE THINGS THAT FOUNDERS AND ENTREPRENEURS LOOK TO ME AND CAKE FOR IS REALLY HELPING THEM UNDERSTAND AND DEFINE WHICH DEMOGRAPHIC CHANGES ARE GOING TO BE THE MOST IMPACTFUL TO THEIR COMPANIES, AND HOW TO TAKE ADVANTAGE OF THOSE IN A WAY THAT IS BOTH AUTHENTIC AND HELPS ACCELERATE THEIR GROWTH. CAROLINE:
WE WERE TALKING ABOUT THE ECONOMIC ENVIRONMENT WE NOW FOUND OURSELVES, AND SOME HAVE SAID DIRE STRAITS OF EC, BUT EXCITING TIMES IN SEED, AND MANY HAVE GOT ME THE TALENT -- THE TALENT IS BEING LET GO AND WITH THE COUNTLESS LAYOFFS IT MEANS PEOPLE ARE GOING TO BUILD. DO YOU ABIDE BY THAT THESIS OR ARE YOU THINKING NOW IS THE TIME TO LOOK FOR THE COMPANIES THAT HAVE ALREADY BEEN BUILT IN ALREADY TAKING SUCH A RISK AT THIS TIME? MONIQUE: LAYOFFS ARE A REALLY CHALLENGING TIME AT THIS TIME. NO ONE WANTS TO HEAR IT A BIG COMPANY LAYING OFF A LARGE AMOUNT OF THEIR STAFF. BUT JUST LIKE DURING THE GREAT FINANCIAL CRISIS, A LOT OF THOSE PEOPLE ENDED UP STARTING COMPANIES THAT HAVE BEEN CATEGORY DEFINING COMPANIES, LIKE AIR B&B AND UBER. I THINK THAT BECAUSE WE ARE IN A RECESSION AND WE ARE REALLY IN A CHALLENGING ECONOMIC TIME, A LOT OF PEOPLE WILL NOW START TO START NEW COMPANIES OF THEIR OWN, AND THESE CAN BE THE NEXT BIG COMPANIES THAT EXPERIENCE AMAZING GROWTH. ED: WE ARE SO GRATEFUL TO HAVE YOU, DAY ONE, OFFICIALLY OF THE VEHICLE LAUNCH.
BEST OF LUCK TO YOU IN THE FOUNDERS THAT YOU INVESTED IN. WHAT IS HAPPENING IS THERE IS CLEARLY THEMES PLAYING OUT IN FRONT OF OUR EYES. EVERY DAY ON THE SHOW WE ARE DISCUSSING THE SAME THING, WHICH IS, OK, THERE MIGHT BE A PULLBACK IN INVESTMENTS FROM THE VC WORLD, NOT IN EARLY PRE-SEED SEED STAGE COMPANIES. THAT'S NUMBER ONE. NUMBER TWO, WE ARE SEEING THEMATIC INVESTORS LOOK TO FOCUS ON PRIORITIZE, GET CAPITAL TO THOSE THAT NEED IT MOST, WOMEN LEAD STARTUPS. AND YES, IT'S REPETITION, BUT THIS IS WHAT WE ARE TALKING ABOUT EVERYTHING ALL DAY ON THE SHOW. IT'S LITERALLY HAPPENING IN REAL-TIME. CAROLINE: IT'S INTERESTING TO HEAR THE
DOVETAILING OF WET PITCH BOOK HAS SEEN AND IT'S ALWAYS COMING FROM A SMALL BASE. BUT RESILIENT TO WOMEN MINORITY LED BUSINESSES EVEN THROUGHOUT THE BACK END OF 2022, MANY HAVE WORRIED AS WE ENTER SOME SORT OF DOWNTURN THAT THEY WILL BE THE FIRST ONES TO BE LEFT BEHIND. LAST ONES IN, FIRST ONES OUT MENTALITY.
THAT DOESN'T SEEM TO BE THE CASE AND ULTIMATELY PEOPLE WANT TO -- PARTICULARLY GEN Z MILLENNIALS WANT TO INVEST AND SPEND WITH PURPOSE. IT FEELS LIKE SOMETHING YOU JUST SAY, THAT IT'S NOT JUST TALKING THE TALK, WE ARE WALKING THE WALK. WE SEE PEOPLE CLOSING THOSE ROUNDS IN WRITING THOSE CHECKS. ED: WE'VE SEEN THAT DATA.
IN INVESTORS LIKE MONIQUE, WE SEE THE ACTION ON THE STORY BEHIND IT. HE ALSO HAVE TO FOCUS ON PUBLIC MARKETS BECAUSE WE FORGET WE ARE SO FOCUSED RIGHT NOW I'M PRIVATE, THERE'S A LOT GOING ON IN THE WORLD OF STOCKS. WE WILL BE BACK. THIS IS BLOOMBERG. ♪ CAROLINE: WELCOME BACK TO "BLOOMBERG TECHNOLOGY." I'M CAROLINE HYDE IN NEW YORK. LET'S TALK YOUR FAVORITE, LET'S TALK EVEY'S. ED: THERE'S A LOT IN THE NEWS ABOUT ELECTRIC VEHICLES AND IN THE MARKETS. THE FIRST THING THAT CAUGHT MY
EYE WAS LUCID. I WROTE THE STORY ABOUT LUCID'S FOR YEAR 20 22 PRODUCED OVER 7000 VEHICLES EXCEEDING JUST THEIR GUIDANCE OR TARGET. LUCID CUT ITS TARGETS TWICE IN 2022. THEY MADE 20,000 VEHICLES, THEY CUT IT'S A 14,000, CUT IT AGAINST 7000. DELIVERED VERY FEW TO CUSTOMERS. THE MARKET LIKES IT. THE RELIEF WE SAW. UP ALMOST 5%. TESLA WAS SIGNIFICANTLY LOWER
AT THE OPEN, DESPITE THIS LOGIC THAT YOU GET THE INFLATION PRINT WHERE WE THOUGHT IT WOULD BE, THE FED WILL RAISE RATES IN INCREMENTS. MAYBE IT WOULD GET CAUGHT UP WITH THE REST OF THE TECH TRADE. IT DIDN'T, IT DID CLOSE UP THREE TENTS OF 1%. FORD UP 1.6%, ITS 10TH STRAIGHT SESSION HIGHER IN THE GREEN. LONGER STREAK ON RECORD. I THINK THAT'S REALLY INTERESTING. WE DID GET THAT DATA ABOUT ITS FOR YEAR 2022 EV SALES.
SO I THOUGHT I'D TAKE A LOOK AT THIS CHART BECAUSE FORD IS NOW THE NUMBER TWO SELLER OF ELECTRIC VEHICLES IN THE UNITED STATES. BUT THIS KIND OF TELLS THE STORY, THOSE BIG BARS ARE LAST YEAR AND THIS YEAR FOR TESLA, IT'S EV SALES GLOBALLY, AND 1.3 MILLION AT THE END OF 2022 MILLION, GLOBALLY GRANTED AND I PUT THAT U.S. DATA FOR FORD NEXT TO IT BECAUSE THAT'S PRINCIPALLY WHERE THEY ARE SELLING. YOU HAVE THE F-150 RELEASING THE E TRANSIT VAN. BUT THE MAINSTAY IS THE 60,000 UNITS.
FORTIS CATCHING UP, THEY ARE CLOSING THE GAP. MY QUESTION ALL OUR GUESTS GOING FORWARD IS, IS THE COMPETITION GOING FORWARD FOR TESLA? THIS IS THE MARKET INCUMBENT WOULD TESLA. THAT LEAD IS SO DRAMATIC. CAROLINE: IT IS A HUGE LEAD.
SOME ANY ARE EXPOSED. SOME QUESTIONING HOW COMMITTED THEY SHOULD BE. LET'S TALK TO MARK. HE IS OUTSPOKEN AND CON PORTFOLIO MANAGER FOR ADAMS FUNDS THAT HAS $2.6 MILLION UNDER MANAGEMENT FUNDS.
A GREAT COAT -- A GREAT QUOTE THAT CAUGHT OUR EYE WHICH IS WHY EDDIE SAID WE NEED TO GET THIS MAN ON AGAIN, WITH ALL THE MOVING PARTS YOU SAID THERE WERE TOO MANY MOVING ARMS TO GET A GOOD HANDLE ON WHAT AN APPROPRIATION VALUE IS FOR TESLA. YOU SEE IT AS A TRAIN WRECK. IS IT? MARK: IT COULD BE. IF YOU HAVE A STOCK DOWN 70%, I THINK THAT'S THE BEGINNING OF A TRAIN WRECK, IF IT ISN'T IN ITS OWN RIGHT. BUT I DO THINK THAT THERE ARE -- FIRST OF ALL, IT'S A GREAT COMPANY. BUT ONE OF THE THINGS WE TRY TO
SPEND A LOT OF TIMES DOING WHEN WE ARE LOOKING AT STOCKS IS, TRY TO SEPARATE THE DIFFERENCE BETWEEN A GREAT COMPANY AND A REALLY GOOD STOCK. AND I DO BELIEVE IT'S A GREAT COMPANY, WE JUST DON'T BELIEVE IT'S A GREAT STOCK RIGHT NOW. AND SOME OF THE UNKNOWNS HAVE BEEN PRETTY WELL DOCUMENTED. ED TALKED ABOUT SOME OF THEM. WHEN YOU GO FROM HAVING IN OVER THREE MONTH WAIT LIST TO GET A CARD TO NONE, WHEN YOU SEE PRICE CUTS IN CHINA, AND NOW CHINA IS A DIFFERENT MARKET, BUT THEY DO HAVE COMPETITION, SO HOW LONG UNTIL THE PRICE CUTS COME TO THE UNITED STATES. YOU PUT THOSE TWO TOGETHER AND TRY TO FIGURE OUT WHAT'S THE APPROPRIATE PRICE.
WHAT ARE YOU SUPPOSED TO PAY FOR THESE EARNINGS? THERE ARE A LOT OF PEOPLE WHO WOULD SAY, IT'S TRADING 24 TIMES -- I THINK IT'S 24 TIMES OR SOMETHING LIKE THAT, SO IT'S DOWN SIGNIFICANTLY, IT'S DOWN 70%. THAT MUST BE OK AND THAT'S NOT THE WAY INVESTORS ARE SUPPOSED TO LOOK AT IT. WHAT I MEANT BY UNKNOWNS IS, BECAUSE WE DON'T KNOW -- BECAUSE IT'S UNCLEAR HOW LONG THE PRICE CUTS ARE GOING TO HAVE TO KEEP GOING IN CHINA, WHETHER THEY WILL COME TO THE UNITED STATES, WHY WOULD YOU JUMP IN NOW -- WHY WOULD YOU WAIT TO LET THE DUST CLEAR BECAUSE I DON'T THINK IT WILL GET AWAY FROM YOU. CAROLINE: CURRENTLY TRADING AT 30 TIMES THAT. MAYBE EVEN MORE ELEVATED TO
SOME DEGREE. MARK, WHAT DO YOU NEED TO HEAR? IS IT THE CULT AROUND ELON MUSK AND THE WAY HE TALKS UP A STOCK? IS IT THE FUNDAMENTALS WITH THE CHANGE IN CHINA? IS THERE ANYTHING THAT COULD BE FIXED TO SAY THIS IS GETTING BACK TO A GOOD STOCK? MARK: I WOULD NOT SAY IMMEDIATELY. I THINK THE RHETORIC -- I SAID THIS IN A MEETING YESTERDAY, ONCE THE LAST TIME MUSK TWEETED SOMETHING THAT WAS SILLY? HE DOES IT A LOT, BUT I THINK HE STARTING TO GET THAT MUCH OF THE THINGS THAT HE'S DOING OUTWARDLY IS NOT HELPING TESLA. SO, IT APPEARS HE'S BACKED OFF FROM THAT.
I DO THINK -- DEMAND IS THE ISSUE AND FRANKLY, IT'S NOT JUST THE UNITED STATES, TALKED ABOUT FORD. THEY HAVE REALLY ROBUST COMPETITION IN CHINA. I THINK IT'S WAITING A QUARTER OR TWO TO SEE WHERE IS DEMAND REALLY GOING TO SHAKE OUT? THE OTHER THING THAT WAS SAID IT WAS, THEY HAD THIS MARKET TO THEMSELVES WERE QUITE A LONG TIME. THERE ARE OTHER COMPANIES THAT COULD MAKE GOOD EV'S. TESLA MAKES A GOOD EV, BUT OTHER COMPANIES DO AS WELL. THE MUSTANG IS PRETTY COOL. ED: I JUST WANT TO POINT OUT, YOU GUYS DO HOLD TESLA SHARES, DON'T YOU? MARK: WE DO OWN IT, I WILL BE QUICK TO TELL YOU WE ARE UNDERWAY. WE ARE BENCHMARK TO THE S&P 500.
WE OWN IT BUT WE ARE UNDERWAY. IF YOU HAVE A SECOND I WILL TALK ABOUT THAT. TO US, THE VOLATILITY OF TESLA, FROM THE UPSIDE AND DOWNSIDE IS SUCH, WE THINK BEING OUT OF IT COMPLETELY EXPOSES YOU TO THE S&P 500 SO WE ARE UNDER WEIGHTED. ED: THAT'S A MARKET STRUCTURAL DYNAMICS POINT. WE SHOWED A BANNER ESSENTIALLY ON THE SHOW A SECOND AGO ABOUT TESLA'S EXPANSION PLAN IN CHINA BEING ON PAUSE AND WHAT BLOOMBERG REPORTED OVERNIGHT WAS, ACCORDING TO SOURCES, THIS PLAN TO DOUBLE THE CAPACITY OF THE SHANGHAI PLANT TO NEARLY 2 MILLION VEHICLES ANNUALLY IS ON HOLD DUE TO INFLUENCE FROM THE CHINESE GOVERNMENT. THE CONCERN IS THAT ELON MUSK, WHO IS ALSO THE CEO OF SPACEX AND SPACEX OFFERING THE STARLING PRODUCT, IS CONCERNING TO THE CHINESE GOVERNMENT BECAUSE IF IT WERE ABLE TO BE USED IN MAINLAND CHINA AND COULD BYPASS IT, -- JUST BRINGING YOU THE BLOOMBERG LATEST ON THAT. MY QUESTION, HOW CORE IS THE
CHINESE STORY TO TESLA AND HOW CLOSELY ARE INVESTORS LIKE YOU WATCHING THE ECONOMY IN CHINA? MARK: IT'S VERY IMPORTANT. I THINK THE IMPORTANCE OF TALKING ABOUT IT IS CORRECT. THE IMPORTANCE OF IT IS ON PAUSE.
THEREFORE IT MIGHT BE PRUDENT TO SLOW HIS ROLE. WE DO LOOK AT -- NOT ONLY DO WE LOOK AT THE NUMBER OF VEHICLES THAT ARE BEING DELIVERED, WE DO LOOK AT GEOGRAPHY AND CHINA IS A BIG MARKET. THAT'S WHY THERE ARE A LOT OF OTHER EV PLAYERS AND THEIR. IT IS IMPORTANT. ED: CAN WE TALK A LITTLE BIT ABOUT DISNEY? MY UNDERSTANDING IS YOU HAVE A VERY SMALL HOLDING OF DISNEY, BUT WE TALKED IN THE SHOW ABOUT WHAT'S HAPPENING WITH NELSON PELTZ, DOES PELTZ HAVE A POINT? THAT IS THE QUESTION? MARK: I THINK THE SHORT ANSWER IS, ABSOLUTELY. I THINK THE ISSUES WITH DISNEY
START AT THE TOP. I DON'T MEAN BOB IGER, I MEAN THE BOARD. THE BOARD HAS SET AROUND AND WATCHES COMPANY SINCE 2016 UNDERPERFORMED THE S&P 500 BY ALMOST 60%. AND BUT FOR ONE DIRECTOR
THEY'VE ALL SET THROUGH ALL OF THAT. THEY ALSO SAT THROUGH TRYING TO FIGURE OUT HOW TO FIND A SUCCESSOR FOR IGER YEAR AFTER YEAR. I THINK IT WAS FOR DIFFERENT CONTRACTS EXTENSION HE HAD BEFORE THEY ENDED UP PICKING IT. BUT HE DOES HAVE A POINT. BUT IN MANY RESPECTS, BOB IGER DASHERS A HALO AROUND BOB IGER AND THEY SAY, BUT IT'S DISNEY. IT IS DISNEY, BUT THE PERFORMANCE OF DISNEY HAS BEEN MISERABLE. BUT I'M NOT A BIG FAN OF ACTIVISTS IN GENERAL, BUT I THINK HE CAN BRING A DISCIPLINE TOO -- HE MAY BE ABLE TO BRING A DISCIPLINE TO DISNEY THAT IT'S BEEN LACKING.
WHETHER IT'S ON EXPENSES AND WHETHER IT'S ON M&A, THERE'S A LOT OF THINGS DISNEY HAS DONE WRONG. BUT EVERYBODY HAS A SOFT SPOT IN THEIR HEART FOR DISNEY AND A SOFT SPOT IN THEIR HEART FOR BOB IGER. BUT AT THE END OF THE DAY, FOR US, IT'S AN INVESTMENT IN A HAS NOT BEEN VERY GOOD. SO HAVING ONE OF 12 SEATS BE NELSON PELZ, WHEN HE IS, BEEN VERY HONEST ABOUT, I'M NOT LOOKING TO REPLACE IGER, I THINK WE COULD DO SOME STRATEGY HELP, I THINK PELZ MIGHT BE ABLE TO HELP THEM. ED: VERY MATTER-OF-FACT WITH THE INVESTOR PERSPECTIVE.
PORTFOLIO MANAGER AND CEO. WE ARE GRATEFUL TO HAVE YOU ON BRINGING US THE MARKET'S TAKE ON ALL THE COMPANIES WE ARE TRACKING HERE. COMING UP, TWITTER EMPLOYEES AT THE ASIA HEADQUARTERS WERE FORCED OUT OF THE OFFICE BY THE LANDLORD. WE WILL EXPLAIN WHY. THIS IS BLOOMBERG. CAROLINE: TODAY GOING VIRAL WE HEADED TO THE STORY COMING OUT OF TWITTER AND ASIA.
SINGAPORE OFFICE OF TWITTER WERE TOLD TO EMPTY OUT THEIR DESKS AND VACATE THE PREMISES BY THE END OF THE DAY. THIS IS ACCORDING TO PEOPLE FAMILIAR WITH THE SITUATION. WE KNOW WHY, ELON MUSK CONTINUING TO LOWER EXPENSES AROUND THE GLOBE. BUT YOU KNOW MORE THAN ANYONE, WAS HE PAYING THE RENT? ED: THERE ARE SO MANY THREADS. THE FIRST WAS THAT THE OFFICE WAS GUTTED. THERE WAS A BIG VICTIM OF THE LAYOFFS.
BUT IT'S IN CONGRESS WITH THE POLICY AT SAN FRANCISCO OFFICE. IN SAN FRANCISCO, ACCORDING TO SOURCES, AND YOU'VE SEEN THE PHOTOS, THEY PUT BEDS INTO THE OFFICE SO EMPLOYEES COULD SLEEP THERE OVERNIGHT, WHICH UPSET THE CITY OFFICIALS. CAROLINE: HE TOOK SINKS, HE TOOK BEDS. MY RIGHT, HE'S NOT PAYING THE LANDLORDS IN SAN FRANCISCO BUT EVERYONE IS MADE TO WORK THERE. MAYBE THAT'S THE ARGUMENT HERE, PERHAPS PAYING OVER IN SINGAPORE AND THAT'S WHY THEY BEEN KICKED OUT.
DIDN'T THE LANDLORDS SAY THEY ARE STILL A CURRENT TENANT. ED: HE'S JUST NOT PAYING THE RENT. COULD YOU IMAGINE NOT PAYING YOUR RENT. THAT'S WHAT'S HAPPENING HERE. CAROLINE: DON'T DO THAT. THAT DOES IT FOR THIS EDITION
OF "BLOOMBERG TECHNOLOGY." FRIDAY WE ARE HAVING A CONVERSATION. LUMINARIAS CEO. -- LIMIT CEO. ED: DON'T FORGET TO CHECK OUT THE PODCAST. THERE'S A LOT TO REVIEW THIS WEEK. THIS IS BLOOMBERG. ♪
2023-01-13 21:15
Show Video
Other news