'Bloomberg Technology' Full Show (01/11/2023)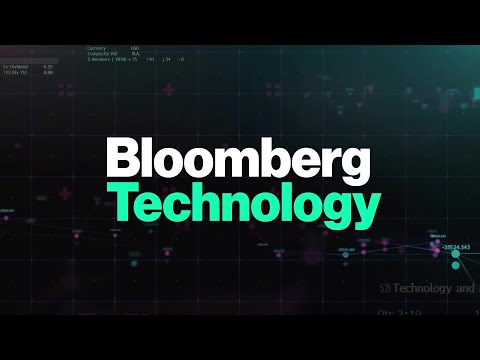 Show Video
♪ CAROLINE: I'M CAROLINE HYDE. ED: I'M ED LUDLOW. THREE DAYS UNTIL OUR REUNION. >> WE ARE GROUNDED. THE FAA HALTING FLIGHTS AFTER A KEY PILOT INFORMATION SYSTEM FAILED. WHAT TECHNOLOGY EXACTLY FAILED US. ED:
MORE APPLE SUPPLY CHANGES. FIRST CHIPS, NOW SCREENS. PLANS FOR A TOUCHSCREEN MACBOOK. MARK GURMAN ON ALL OF THOSE SCOOPS. CAROLINE: WHAT ARE THE BEST COMPANIES TO WORK FOR OTHER THAN WITH US RIGHT HERE? THE GLASS DOOR JUST CAME OUT WITH THEIR ANNUAL LIST. SOME DID NOT MAKE THE CUT THIS TIME. LET'S CHECK IN ON THE MARKETS. HOW WELL THIS SILICON VALLEY DARLINGS ARE ADDING TO THE MOOD MUSIC. THE NASDAQ GOT 1.3%.
THIS IS ONCE AGAIN THE ENTIRE MARKET BRACING FOR THE INFLATION MEETING IN THE U.S. TOMORROW, WHICH WILL SHOW INFLATION COOLING MOST LIKELY, BUT HOW MUCH COOLING? WILL WE SEE WHAT THE MARKET WANTS TO SEE, SOFTER PRINT AND INFLATION? GALVANIZING OURSELVES -- SHINING A LIGHT ON WHERE ALL OF EUROPEAN, ASIAN, AND U.S. TRADING. U.S. TRADING DOMINATES. WE SAW A RALLY. I'M JUST GOING TO SHOW A LITTLE BIT OF A MEAN FRENZY. THE MEAN ETF, WHICH DOES NOT INCLUDE THAT PARTICULAR NAME, IS ALSO GETTING A LIFT UP. 3.5%. >> THERE IS MORE FEEL-GOOD FOR SOME SPECIFIC STOCKS THAN OTHERS.
AMAZON WITH THE BIGGEST JUMP SINCE ALMOST 6% IN MID-OCTOBER. SOME OF THE BIG TECH. THE CPI APPREHENSION AND FEEL-GOOD WE ARE SEEING PLAY OUT IN THE MARKET. SO MANY STORIES FROM MARK GURMAN. THE HEADLINES MAKING MY BRAIN SPIN.
MOVING ON SUPPLIERS FOR CHIPS TO NOW LOOKING AT NEW SOLUTIONS FOR THE ACTUAL SCREENS. WE COULD SEE YOU TURN ON THE MAP, WE WILL DIG INTO IT LATER. ONE OF THE NEGATIVE IMPACTS OF THE SCOOP IS 35% OF REVENUE FROM APPLE IN THE ASIA SESSION. IT SEEMS APPLE WANTS TO MOVE AWAY FROM THOSE SCREEN SOLUTIONS. WHAT WAS INTERESTING. A STORY OF THE DAY WAS FLIGHTS
GUIDED. IN PREMARKET, WE WERE LOW ON THEIR LINES. NOW SO MUCH GREEN, MANY AIRLINES ARE RECOVERING. SOUTHWEST, A LOT OF PROBLEMS COMING OUT OF THAT STORM, THE BUSY HOLIDAY PERIOD. DOWN .7%. WHAT WENT WRONG? CAROLINE: IT IS A TECHNOLOGY STORY.
SOUTHWEST HAVE BEEN A KEY THORN IN THEIR SIDE. THE FAA HALTING THOUSANDS OF FLIGHTS NATIONWIDE. IT ALL HAPPENED EARLY WEDNESDAY. IT WAS A PILOT IDENTIFICATION
SYSTEM THAT FAILED. LAWMAKERS WORRYING ABOUT INVESTIGATING THIS. THEY WANT TO SEE HOW THIS WILL INFLUENCE, BECAUSE MAJOR AVIATION BILLS TO BE ASSESSED BY THESE LAWMAKERS. TELL US EXACTLY WHAT FAILED, WHAT WENT WRONG.
>> THE AIR MAN SYSTEM DISSEMINATES INFORMATION TO THE FLIGHT CREW, LET'S THEM KNOW WHAT MIGHT BE AT THE AIRPORT THAT DOESN'T HAVE AN APPROACH THAT IS WORKING QUITE RIGHT. IT LETS THEM KNOW AIR CLEARANCE. THAT IS -- SEEM TO HAVE BROKE DOWN EARLIER TODAY. THEY STOP ALL FLIGHTS.
THEY CANNOT BE SURE THEY ARE FEEDING FLIGHT CREWS THE RIGHT INFORMATION TO GO INTO AIRPORTS ALL OVER THE COUNTRY. THAT WAS THE BREAKDOWN. PROBABLY A TECHNOLOGY BREAKDOWN. I DON'T THINK IT IS PEOPLE. AND BACK TO THE PILOT, SO IT IS BACK TO THE -- AND DISSEMINATION PROCESS. I THINK THAT IS WHAT PROBABLY
BROKE DOWN. ED: I WALK OUT INTO THE STREET, I LOOK INTO THE SKY AT THE AIRPLANES OVERHEAD, I MARVEL WHAT IS HAPPENING EVERY DAY OF THE YEAR, HUNDREDS, THOUSANDS OF FLIGHTS AROUND THE WORLD. IS IT JUST WE RELY ON AN ARCHAIC SYSTEM TO MAGNET -- MANAGE ALL OF THIS? WE ARE TALKING ABOUT TECHNOLOGY AS SOMEBODY WHO RESEARCHES, LOOKS AT THE FUNDAMENTALS OF THIS INDUSTRY, ARE YOU CONCERNED? >> I THINK IT WAS AN UNFORTUNATE GLITCH. WE WILL NOT SEE PROBLEMS LIKE THIS. BUT WE ALWAYS SEE PROBLEMS IN THIS BUSINESS. TECH IS KIND OF ALWAYS CATCHING UP WITH THE BUSINESS.
WE HAVE BEEN FLYING AIRPLANES FOR OVER 100 YEARS. COMMERCIAL AIR TRAVEL HAS COME INTO ITS GOLDEN AGE. SYSTEMS NEED TO MIGRATE OVER TIME. I.T. SYSTEMS, IT IS HARD TO PLUG IN THE NEWEST TECHNOLOGY SOMETIMES DREW THE OLD TECHNOLOGY, MIGRATION IS A CHALLENGE. I HEARD THERE WAS WORK DONE. MAYBE THAT WAS PART OF THE CHALLENGE. IT IS ALWAYS A CONSTANT
MIGRATION OF OLD TECHNOLOGY AND NEW. IT TAKES TIME AND THE GOVERNMENTS TO DO IT, AND THEY DON'T ALWAYS HAVE THE MONEY TO DO IT. CAROLINE: GEORGE FERGUSON, THANK YOU. DO YOU ACTUALLY DO THAT? -- WOW. >> I'M A BUSINESS TRAVELER, I'M FASCINATED BY THE UNDERLYING TECHNOLOGY OF SOMETHING.
EVERY SINGLE DAY, YOU LOOK UP. ON SOMETHING LIKE THIS HAPPENS, AS A CONSUMER, TECHNOLOGY, YOU ASK HOW ON EARTH DOES SOMETHING LIKE THAT HAPPEN? HIS ANSWER, PROBABLY A GLITCH. CAROLINE: HAVE THEY TRIED TURNING IT ON AND OFF AGAIN? YOU BRING ME SO MUCH JOY.
WE ARE GOING TO TALK APPLE. GOING TO START USING ITS OWN CUSTOM DISPLAYS IN THEIR OWN DEVICES AS EARLY AS 2024. MAKING THE FUTURE OF THOSE DEVICES WITH YOUR SCREENS, YOU CAN TOUCH THEM, EVEN ON A MAC COMPUTER.
YOU ARE OUT WITH ANOTHER ONE. I THOUGHT TIM COOK WAS GOING TO FOLLOW IN HIS PRESENT -- PREDECESSOR'S VIEWPOINT. >> THIS IS SIGNIFICANT. THEY WON'T BE ABLE TO BE NORMAL IN THE AIR. THEY WILL GET TOUCH SCREENS.
MULTIPLE TEAMS WORKING ON AN EFFORT TO BRING TOUCH DISPLAYS BACK FOR THE FIRST TIME. THEY HAVE EXPLORED IT IN THE PAST, WORK HAS RAMPED UP. IT IS A BU TURN FROM WHAT APPLE HAS DONE IN THE PAST. THIS OKTA ABOUT HOW THE OPERATING SYSTEM DOESN'T WORK WELL WITH TOUCH, THE ERGONOMIC CONCERNS.
BUT CONSUMERS WANT TOUCH. BUT THEY DON'T WORK VERY WELL. KIDS HAVE GROWN UP ON TOUCHSCREENS, IPHONES, WATCHES, KINDLE, THE NEXT GENERATION OF PEOPLE WHO ARE GOING TO GET LAPTOPS AND DESKTOPS ARE USED TO TOUCH. SO APPLE HAS TO THINK ABOUT THAT NEW GENERATION AND THE LEARNING CURVE AND WHAT THIS NEW GENERATION OF POTENTIAL BUYERS IS UP TO.
THAT IS WHY APPLE WILL GO DOWN THIS ROAD IN A FEW YEARS. >> CABOOSE WAS ON TRAINS OR THOSE FLYING, SO MANY PEOPLE HAVE THE IPAD WITH THE ATTACHABLE KEYBOARD. UNLIKE THOSE COMPETING PRODUCTS, IT PIVOTS YOUR OTHER SCOOP, STARTING WITH HIGH-END APPLE WATCH LATER IN THE APPLE HANDSETS, AND TO HAVE TECHNOLOGY FOR THE PLAY. -- AND SAMSUNG ARE THE BIG
SUPPLIERS. WHAT HAVE YOU LEARNED. >> THEY BOTH USE THE OLED DISPLAY SUPPLIED MOSTLY BY SAMSUNG. THEY'RE WORKING AT A COMPANY CALLED BOE THE UNDERLYING TECHNOLOGY IS NINE IN THE MANUFACTURING COMPANIES THERE MAKE THE DISPLAYS. THEY ARE NOT REALLY IN CHARGE OF THE DEVELOPMENT PROCESS.
OOOOOOOOOOO >> YOU ARE AND IT'S -- >> YOU ARE AN EXTRA IN EVERY REPORTER, BUT YOU DISAPPEARED. >> THE UNDERLYING TECHNOLOGY HAS NOT BEEN DEVELOPED BY APPLE. NOW THE GOAL IS THE MANUFACTURING PROCESS. NO LONGER WILL APPLE BE COMPETING WITH SAMSUNG, BUT ALSO SOURCING PARTS FROM SAMSUNG FOR ONE OF THE MOST IMPORTANT COMPONENTS. ED: MARK GURMAN, THANK YOU VERY
MUCH. SORRY FOR THE GLITCH. THESE THINGS HAPPEN. CAROLINE: AIRLINE SYSTEMS, OR A DISAPPEARING MARK GURMAN. TALKING ABOUT PROGRESS BEING MADE WHEN IT COMES TO EXECUTIVE SEARCHES. DISNEY WITH A NEW INDEPENDENT DIRECTOR. MARK PARKER. HE'S BEEN ON THE BOARD FOR SEVEN YEARS. STILL EXECUTIVE CHAIRMAN OF
NIKE. SOME BIG ROLLS UNDER HIS BELT. HE'S SUCCEEDING SUSAN ARNOLD, WHO WILL NOT BE STANDING FOR REELECTION. 15 YEAR TERM LIMIT UNDER DISNEY'S BOARD TENURE POLICIES. HE HAD A STORIED CAREER OVER AT
NIKE. NOW CHAIR. HE SAYS HIS MAIN PRIORITY IS A NEW CEO. SAID THE SEARCHES UPON. ED: IN THE DEEPER STORY, NELSON, WE FOUND OUT IN NOVEMBER, $800 BILLION STAKE.
THEY WERE TRYING TO GET A BOARD SEAT. THE BOARD REJECTING THE IDEA. THE REASON WHY, THEY DID NOT WANT BOB IGER TO RETURN AS CEO. SHOCKING WHEN THOSE HEADLINES BROKE. THINGS ARE HAPPENING BEHIND THE SCENES AT DISNEY. AT LEAST THEY HAVE CERTAINTY
ABOUT THE NEW BOARD CHAIR. CAROLINE: ANY CERTAINTY ON THE FUTURE PAYOUT -- FUTURE OF AI? ED: IT IS WARNING ABOUT THE POTENTIAL MISUSE. IT COMES FROM OPEN AI ITSELF. WE WILL DISCUSS THE FINDINGS OF A NEW RESEARCH REPORT WITH THE CEO OF AN AI SEARCH ENGINE.
THIS IS BLOOMBERG. ♪ CAROLINE: CHAT GPT, WE ARE TALKING IT AGAIN. A LOT OF FANFARE. IT HAS GONE VIRAL. SOME NEGATIVE CONNOTATIONS. POTENTIALLY POSING PROPAGANDA, HACKING RISKS. IT IS ACCORDING TO A REPORT PUBLISHED BY RESEARCHERS WEDNESDAY.
TWO OF THOSE AUTHORED THE STUDY TO OPEN AI, ANOTHER HAS SINCE LEFT THE NONPROFIT. THE REPORT STATED A BOTTOM-LINE JUDGMENT IS THE LANGUAGE MODELS WILL BE USEFUL FOR PROPAGANDISTS AND WILL LIKELY TRANSFORM ONLINE INFLUENCE OPERATIONS. JOINING US TO DISCUSS THE RISKS AND POSITIVES, USE CASES, FUTURE OF THE TECHNOLOGY, THE COFOUNDER AND CEO OF THE AD FREE PRIVATE SEARCH ENGINE. WE WILL GO INTO WHAT IT DOES AND USING LANGUAGE IN A MOMENT. TALK TO US ABOUT WHAT YOU MADE
OF THIS DISCUSSION ABOUT THE FEAR OF PROPAGANDA, MISINFORMATION BEING USED WITHIN AI? ON THE FLIPSIDE, A LOT OF POSITIVES AND WAYS TO UNCOVER WHO IS BEHIND CERTAIN CYBER, AT LEAST. >> LARGE LANGUAGE MODELS ARE ONE OF THE MOST EXCITING IN THE LAST FEW YEARS. MODELS TRAINED PRETTY MUCH ON EVERYTHING THAT HAS BEEN ON THAT PAGE.
AND TO HAVE A LITTLE MORE ON THE STORY -- IT DOESN'T KNOW RIGHT FROM WRONG OR TRUTH FROM FALSEHOOD. THE ONLY USE FOR THAT IS HALLUCINATE. IT IS INCREDIBLY PROMISING.
I THINK OF THESE LARGE LANGUAGE MODELS AS SALONS -- THEY CAN TAKE CONVINCING THINGS, SAY THINGS IN THE VOICE OF SOMEBODY, LIKE YOUR WRITING. IT IS NOT SURPRISING WE CAN USE IT FOR PROPAGANDA OR MISINFORMATION. WHEN I SEE SOMETHING, I LOOK TO SEE IF IT IS FROM BLOOMBERG. I THINK THOSE RISKS WILL GO UP.
THERE'S ALSO A LOT OF POSITIVE POTENTIAL. >> WE WENT TO OUR OWN AUDIENCE USING A TWITTER POLE. DID YOU SEE REPORTS ABOUT INCITING PROPAGANDA? MOST SAY THEY WILL CONTINUE TO USE IT DESPITE THESE REPORTS, BUT ABOUT 20 PRESENT SET I'M NOT GOING TO BE USING IT. ONE OF THE FIXES THAT SHE PROBABLY HAS FOR CHAT GPT IS ALLOWING US TO KNOW THE SOURCING OF THE INFORMATION WE ARE READING. >> THAT WAS ONE OF OUR BIG GOALS.
WE WANTED TO INTEGRATE THE FLUIDS OF THESE LARGE LANGUAGE MODELS INTO SEARCH. SEARCH IS PRETTY HARD, YOU HAVE TO FIGURE OUT WHERE IT IS. THEN COME BACK. WE WANTED THE FLUENT ANSWERS OF CHAT GPT, BUT IN AN AUTHENTIC WAY. SO WE SET OUT TO MAKE SURE EVERY SENTENCE CLEARLY PUT THERE, SO IT IS A CITATION. WITH SO WANT TO TAKE THEM IN REAL-TIME.
THIS IS WHAT HE LAUNCHED LAST WEEK. IT HAS BEEN WELL RECEIVED. TWO OF THE BIGGEST PROBLEMS, HOW -- MAKES IT. ADDRESS TO A LARGE DEGREE BY LOOKING TO COMBINE A SEARCH ENGINE WHICH IS ALL ABOUT FINDING YOU AUTHENTIC INFORMATION WITH A LARGE LANGUAGE -- WE ARE AT VERY MUCH THE BEGINNING OF OUR LANGUAGE MODELS BEING INTEGRATED INTO VARIOUS FUNCTIONS INCLUDING SEARCH ENGINES.
THE INTERNET IS GREAT FOR FINDING THINGS, IT A LOT OF INFORMATION AND BAD THINGS ALSO HAPPEN. WE SHOULD THINK OF THESE AS A TOOL. ED: WE ARE GRATEFUL FOR YOU JOINING US. I KNOW YOU ARE SURROUNDED BY PEOPLE WHO UNDERSTAND THE UNDERLYING TECHNOLOGY. BUT SO MANY PEOPLE OUT THERE DO NOT. I KNOW IT IS NOT
STRAIGHTFORWARD, CAN YOU EXPLAIN TO MY WORLD WHICH MODELS ARE IN LAYMAN'S TERM. >> LANGUAGE MODELS UNDERSTAND THE STRUCTURE OF HOW WE WRITE AND SPEAK. YOU SHOULD REALLY THINK OF THEM JUST LIKE YOUR KEYBOARD. THE STROKES YOU PUT ON IT AND PRODUCE SENTENCING. THEY CAN TAKE YOUR INPUT BUT
RESPOND BACK TO YOU. BECAUSE THEY HAVE BEEN TRAINED ON SO MUCH. DON'T ALWAYS HAVE MEANING. IF SHE ASKS TO WRITE A POEM.
IT MIGHT NOT KNOW TRUE FROM HALLS ON WHAT IS A FACT AND BELIEVABLE. THE TECHNOLOGY IS DOLLAR PAIN. YOU SHOULD THINK OF THIS THE SAME WAY. UNLIKE AN INTRUDER TRANSLATED IT INTO GERMAN. THEY NEED TO BE AUGMENTED WITH OTHER THINGS FOR HER TO BE USEFUL. ED: WE ARE TALKING ABOUT CHAT GPT FOR A REASON, THE NEW CYCLE, BLOOMBERG REPORTING MICROSOFT IS LOOKING INTO INVESTING $10 BILLION INTO OPEN AI AND CHAD GPT.
IT SEEMS LIKE THE COMMON SENSE CONCLUSION IS THEY WOULD USE IT TO IMPROVE BIG, TO BE MORE COMPETITIVE AGAINST GOOGLE. WHAT IS YOUR READ ON THAT PIECE OF NEWS? >> ABSOLUTELY. THEY WANT TO BE BROUGHT OVER, TO CREATE A BETTER SEARCH EXPERIENCE. IT MAKES SENSE MICROSOFT WILL WANT TO DO THAT. YOU SHOULD REMEMBER MICROSOFT IS A JARGON NOT IN THINGS LIKE WORK COMMUNICATION, PERSONAL COMMUNICATION, AND THESE LANGUAGE MODELS WILL BE HELPING ANY TIME YOU WRITE AN EMAIL, A CONSUMER DOCUMENT OUT OF THAT PAGE. THE USE CASES FOR THESE LANGUAGE MODELS ARE TRULY MASSIVE.
MICROSOFT IS GETTING SMART MAKING A BIG EARLY BETS IN THE SPACE. >> YOU MAKE BETS FOR A LIVING. TALK ABOUT WHERE THE MONEY IS BEING MADE IN YOUR BUSINESS. IF WE ARE TRYING TO VISUALIZE WHAT A LANGUAGE FORMAT WOULD BE, IT GIVES YOU A PERFECT ANSWER, WHAT IS THE MONEY? >> THIS IS -- IT GETS REALLY EXCITING. WE SET OUT TO CREATE A SEARCH ENGINE ALL ABOUT THE USER. WE HAVE A PREMIUM MODEL, PEOPLE PAY FOR PREMIUM FEATURES, GETTING THE EMAIL ON WORK TO THEM. IT IS PERFECTLY ALIGNED.
I CAN IMAGINE A SCENARIO IN WHICH THERE IS AN INTERFACE WHERE THE SENTENCES ARE SPONSORED. THE ONE FORMAT DOESN'T REALLY JIVE ALL THAT WELL WITH ADVERTISING. PEOPLE WILL USE IT TO CREATE PERSONALIZED ADVERTISING FOR EACH AND EVERY ONE OF US. THERE ARE OTHER PLACES YOU WILL END UP AS WELL.
>> THE COFOUNDER AND CEO OF NEVA, THANK YOU FOR JOINING. COMING UP, FROM NEW POTENTIAL DEALS TO THE GRAND FAVORITE WAS GOLDMAN SACHS, THE LATEST ON EVERYTHING TESLA. THIS IS BLOOMBERG.
ED: LET'S GET TO THE NEWS IN THE WORLD OF ELON MUSK. TESLA IS CLOSE TO A PRELIMINARY DEAL TO SET UP A FACTORY IN INDONESIA, A NATION WITH RESERVES OF KEY BATTERY METALS. MULTIPLE FACILITIES CAN SERVE DIFFERENT FUNCTIONS ACROSS THE SUPPLY CHAIN. IT COULD PRODUCE AS MANY AS ONE MILLION CARS A YEAR. IN LINE WITH TESLA'S AMBITIONS
TO REACH THAT CAPACITY. IT COULD STILL FALL THROUGH. TESLA REMAINS A TECHNOLOGY LEADER. A TOP PICK IN THE AUTO INDUSTRY FOR GOLDMAN SACHS.
EMPHASIZING THE INFLATION REDUCTION ACT WILL HAVE A POSITIVE IMPACT ON THE EV MAKER. IT CUT ITS PRICE TARGET FOR THE SECOND TIME IN LESS THEN A MONTH LAST WEEK. DOWN FROM A TARGET OF $400.
AND TO BOOT, ELON MUSK IS THE SUBJECT OF WEDNESDAY'S BIG TECH. CAROLINE: WHAT A BIG TAKE IT WAS. MONEY ON MUSK.
HE CALLED HIMSELF CHIEF -- BUT HE MIGHT NEVER RECLAIM TITLES THE WORLD'S RICHEST PERSON. THE ENTIRE TAKE FOR BLOOMBERG IS HOW MUCH HE PAID HIMSELF. IN THE WAY HE HAS BEEN TAKEN TO TASK IN COURT ABOUT WHEN HE WAS COMPENSATED, AND THE POINT WAS HE WAS COMPENSATED BY OPTIONS AND CERTAIN WAYS HE HAD TO MEET CERTAIN TARGETS, HUGE GROWTH IN THE SHARE PRICE. MANY SHAREHOLDERS SAYING THE IDEA IS TO KEEP YOUR ATTENTION ON TESLA.
HIS ATTENTION IS NOT ON TESLA. >> SO MUCH MONEY, A LOT OF OPTIONS, BUT HE BORROWED AGAINST IT. WHEN TESLA STOCK WAS BUOYANT. IT IS NOT NOW. WHAT ABOUT MARGIN CALLS, WILL HE GET BACK TO IT? A FASCINATING READ. >> THE ONLY PERSON WHO GOT TO THE WEALTHY HIGHEST HE DID, AND LOST $200 BILLION. HOW THE MIGHTY FALL. THE BIT OF MONEY THAT HAS GONE MISSING IN CRYPTO.
BILLIONS HAVE BEEN FOUND IN THE FTX BANKRUPTCY CASE. WE WILL HAVE TO TALK ABOUT IF IT WILL HELP THOSE. FROM NEW YORK, THIS IS BLOOMBERG . ♪ CAROLINE: WELCOME BACK TO "BLOOMBERG TECHNOLOGY." I'M CAROLINE HYDE. ED: I AM ED LUDLOW. A SPECIAL TREAT. CAROLINE: ONE WEEK ONLY.
ONE OR MORE UPDATES AT THE MOMENT ON THE BANKRUPTCY CASE. THEY FOUND SOME MONEY. $5 BILLION WORTH. IT MAY REPAY CREDITORS. HOW FAR THIS IS ACTUALLY GOING TO GO.
>> $5 BILLION IS PROBABLY NOT ENOUGH FOR THE ACCOUNTS THAT ARE OWED MONEY. THE NUMBER, THE SHEER NUMBER OF CUSTOMERS THEY ARE DEALING WITH GOING THROUGH THIS BANKRUPTCY PROCESS IS IMPORTANT. THEY ARE DIFFERENT SIZES. THEY HAVE ASKED EARLIER ON TO KEEP THE NAMES SILENT. ESPECIALLY THE 50 LARGEST THAT HAVE MUCH MORE AT STAKE. WHEN YOU WERE SPREADING THE LOVE AROUND THE MONEY BACK TO THE CLIENTS, IT IS NOT AS MUCH AS YOU WOULD GET BACK AS IF YOU WERE PAID WHOLE.
THEY ALSO SAY ABOVE AND BEYOND THE $5 BILLION, THERE ARE A LOT OF ILL-EQUIPPED ASSETS THEY ARE DEALING WITH. IN ADDITION TO THE ASSETS, ABOUT $5 BILLION OR SO, HOW MUCH IS CRYPTO, CASH, AND STILL WORTH $5 BILLION? ED: ONE OF THE MORE OBSCURE HEADLINES ACROSS THE TERMINAL. THE NEW NFT SURGED TENFOLD AFTER MINT -- ATTRACTS CRITICISM. WHAT IS? ? THE CONTROVERSY AROUND IT >> A SIMPLE QUESTION WITHOUT A SIMPLE ANSWER. BONK, WHAT IS INTERESTING IS WHEN IT MADE THIS NFT MINT, A LOT AROUND MAGIC EVENING, WHICH HAS BEEN TIED TO SOLANA.
A LOT OF IT COMES BACK TO THE PURPOSE OF BONK ITSELF. YOU HAVE THE IDEA THAT THE MEME CRYPTO CRAZE IS BACK. THE IDEA OF HAVING FUN IN THE INDUSTRY. WHAT HAPPENED AT THE END OF THE DAY, AFTER THE LISTING OF THE NFTS, A QUESTION BECAME VERY STRAIGHTFORWARD AND SIMPLE, THE QUESTION OF ROYALTIES AND WHERE IT GOES, WHAT CONTROL THE EXCHANGE HAS OVER THE ROYALTIES AS WELL AS GOVERNANCE OVER THE TOKEN ITSELF. IT IS LINKED IN SOME FASHION,
BUT DOESN'T GOVERN THE NFT ITSELF OR THE BROADER -- THERE ARE MANY COMMUNITIES TO THINK ABOUT. BUT THE GOVERNANCE OF THE NFT COMMUNITY AND ITS RELATIONSHIP TO BONK HAS GOTTEN VERY CONFUSING AFTER THE LISTING ITSELF HAS PURSUED. CAROLINE: NOT COMPLEX AT ALL. >> IT HAS ONLY BEEN A DAY. IT IS A REALITY.
15,000 NFT'S. THE PURPOSE WAS LARGELY WITHOUT UTILITY. THE PURPOSE WAS LARGELY FOR ART. GOVERNANCE AND ROYALTIES ASSOCIATED WITH IT, LEADING TO THE DECLINE IN VALUE OF BONK, IS COMING. CAROLINE: THANK YOU FOR BREAKING THAT DOWN. WE WILL GET MORE IN-DEPTH. BREAKING NEWS. THE FAA SYSTEM BREAKDOWN THAT
GROUNDED MANY FLIGHTS WAS RELATED TO A -- THE GLITCH ALSO AFFECTED BACKUP SYSTEMS. IT IS ACCORDING TO PEOPLE FAMILIAR. PEOPLE WARNING IT IS A CYBER ATTACK. THE REASON IS A CORRUPTED FILE. ED: LITERALLY A GLITCH. LET'S GET BACK TO BONK. HERE TO DISCUSS THE STORY IS
SOLANA'S HEAD OF STRATEGY. THANK YOU FOR BEING WITH US. STRAIGHTFORWARD QUESTION TO START. WHAT IS SOLANA'S RESPONSE TO ALL OF THIS? >> THE LAST HALF OF THIS YEAR HAS BEEN TOUGH FOR THE GLOBAL CRYPTO COMMUNITY. AND SOME USERS, AS WELL. YOU LOOK AT BONK, PEOPLE ARE HAVING FUN WITH BLOCKCHAIN. IT GOT AIRDROPPED TO PEOPLE, THOUSANDS OF WALLETS ON THE ECOSYSTEM. SOMETHING THE COMMUNITY HAS
GALVANIZED AROUND AND CAN DIG INTO AND FIND FUN. CAROLINE: VOLUMES PICKED UP ON THE BACK OF IT. IT IS HELPING BREATHE EXCITEMENT AROUND SOLANA. IT MIGHT BE FEEL-GOOD, BUT WHEN SOMETHING HAS NO UTILITY, AND EVERYONE IS SAYING PROVED TO ME THE USE CASE OF CRYPTO, WHY HAS IT NOT -- BUILT FOR A FORCE OF GOOD. WHAT IS YOUR RESPONSE WHEN WE ARE TALKING ABOUT A MEME TOKEN? >> MEMES ARE FUN, BUT ALSO A PROXY FOR COMMUNITY. ONE THING FOR CRYPTO THAT IS OVERLOOKED IS IT IS A SYSTEM OF GALVANIZING COMMUNITY.
BONK ON ONE LEVEL IS A MEEME AND DOESN'T SPECIFICALLY DO SOMETHING, BUT IS A TOKEN OF COMMUNITY. IT HAS BEEN THROUGH A ROUGH FEW MONTHS. CAROLINE: TO SAY THE LEAST. THANK YOU FOR COMING ON TO TALK ABOUT WHAT IS A ROUGH FEW MONTHS. SOLANA BECAME VERY INTERTWINED WITH FTX. SORT OF A DRIVING FORCE IN SOME WAYS. BUT THEY WITHHELD A LITTLE BIT.
THERE IS A WORRIER PRICE WOULD FALL ON THE BACK OF POOR SELLING. HOW DO YOU MOVE PAST THE FALLOUT OF FTX. THE BEGINNING OF NOVEMBER, HEADLINES WERE DOOM AND GLOOM. WHAT WE SEE SINS, TWO MONTHS OUT FROM THE OFFICIAL NEWS, ACTIVE ADDRESSES ARE UP, MORE PEOPLE USING THEM AT WORK. MORE VALIDATOR'S ON THE NETWORK THAN BEFORE. WE SAW PRETTY MUCH THE
COMMUNITY AND DEVELOPERS REPLACE PARTS OF THE ECOSYSTEM THAT HAD FTX INVOLVEMENT AND EXPAND. >> THAT GOES INTO ANSWERING MINUS QUESTION, THE SOLANA NETWORK, IT WAS THE VOLATILITY, LACK OF FAITH IN CRYPTOCURRENCIES. THIS WAS THE UNDERLYING TECHNOLOGY.
THE IDEA IS SECURITY AND RESISTANCE AGAINST CENSORSHIP. HOW DO YOU RESTORE FAITH IN THIS TECHNOLOGY PART OF THE STORY THE INTERESTING PART IS 10 G WASN'T PART OF WHAT HAPPENED. -- TECHNOLOGY WASN'T PART OF WHAT HAPPENED AT ALL. ED: RECEPTION TO THE OUTSIDE, IT WAS.
>> THE FUNDAMENTALS OF THE NETWORK ARE THE SAME AS BEFORE. SOLANA'S VISION IS TO BE THE FASTEST SEDIMENT LAYER FOR THE ECOSYSTEM. WHETHER IT MEANS HE WERE TALKING ABOUT TRANSACTIONS, TENS OF THOUSANDS OF TRANSACTIONS PER SECOND ABLE TO GO THROUGH THE NETWORK, WHAT WE ARE GETTING AT IS BECAUSE CAN HANDLE LOADS AND OTHER PLACES CAN. I HAVE TO ASK YOU ABOUT SAM BANKMAN-FRIED, HIS RELATIONSHIP WITH SOLANA AND SOLANA, WHAT ARE YOU DOING TO MOVE PAST THAT? >> IN SUMMER OF 2020, THAT IS WHEN FTX GOT INVOLVED WITH THE SOLANA NETWORK AND WERE BUILDING REAL INFRASTRUCTURE. SERUM, WHICH WAS ESSENTIAL, WAS A FIRST ORDER BOOKED ON A BLOCKCHAIN. THAT CODE HAS BEEN TAKEN OVER
BY THE COMMUNITY AND RELAUNCHED TO SOMETHING CALLED OPEN BOOK. THAT IS WHAT I WAS TALKING ABOUT THE COMMUNITY HEALING PARTS OF THE ECOSYSTEM. MOVING PAST IT -- USERS ARE STILL HERE AND DEVELOPERS ARE STILL BUILDING. CAROLINE: IT IS WELL THAT YOU SAY
BUILDING. THE BLOCKCHAIN IS NOT FINISHED. YOU ARE STILL IMPROVING. TALK ABOUT YOUR OWN NETWORK STABILITY, OUTAGES THAT HAVE OCCURRED. IT HAPPENS WHEN ONE BILL IS -- LOOK AT THE FAA. TALK ABOUT WHAT YOU'RE DOING TO ENSURE YOU ARE GOING TO ITERATE AND IT COMES FROM THE PRODUCT MORE OFTEN? >> ONE OF THE BIGGEST INVESTMENTS IS A SECOND VALIDATOR CLIENT. A SECOND COPY OF THE SYSTEM THAT RUNS THE NETWORK. IF ONE SYSTEM GOES DOWN, A
SECOND CAN STEP IN. THERE'S ALL SORTS OF ADDITIONAL BENEFITS THAT COME FROM THAT, SUCH AS HIGH-PERFORMANCE. THEIR TESTING SYSTEM HAS BEEN BENCHMARKED AT ONE POINT 2 BILLION TRANSACTIONS PER SECOND. WE COULD SEE THAT IN NATURAL PRODUCTION ENVIRONMENTS. WE ARE TALKING PERFORMANCE
OPTIMIZATIONS PEOPLE CAN BUILD NEW KINDS OF PRODUCTS AND SERVICES BUILT ON BLOCKCHAIN PERFORMING LIKE THE COUNTERPARTS. CAROLINE: PRODUCTS AND SERVICES IS WHAT EVERYONE IS WAITING FOR. FINALLY WE USE CRYPTO, NOT JUST AS AN ASSET, BUT SOMETHING MORE WITH UTILITY. WHAT IS THE BIT YOU ARE ALMOST EXCITED ABOUT? >> IF YOU LOOK AT 2022 IN GENERAL, APART FROM THE PRICES, THE TECHNOLOGY IS WHY MOST OF US ARE HERE. A BREAKOUT YEAR FOR BLOCKCHAIN GLOBALLY. FOR THE FIRST TIME, BUILD A REAL USER FACING PROBLEMS. WE
ALL HAD THE EXPERIMENTATION FOR A WHILE. GOOGLE TO AMAZON, META, STARBUCKS, THEY ARE ALL WATCHING PRODUCTS ON WATCHING. THEY ARE STARTING TO BECOME MUCH EASIER FOR PEOPLE TO ENGAGE WITH AND DO THINGS THAT CHANGE THE RELATIONSHIP FROM I HAVE TO UNDERSTAND EXACTLY HOW A BLOCKCHAIN NETWORK WORKS TO USE THIS, TO SOMETHING CLOSER TO THE EXPERIENCE OF DOWNLOADING AN APP AND INSTALLING IT. >> I WOULD ASK WHAT IS OPEN QUESTION. 2022 IS BEHIND US.
YOU SIT DOWN WITH INDUSTRY COLLEAGUES, WHAT DO YOU THINK THE STORY WILL BE IN 2023? >> A STORY OF REINVESTING IN THE FUNDAMENTALS TO CREATE OPPORTUNITIES. YOU BROUGHT UP GAMING, THAT IS AN AREA WHERE WE SEE -- GAMING IS REALLY INTERESTING. MOST THINGS HAVE BEEN BUILT PERMISSION LIST, DECENTRALIZED, OPEN. GAMING IS A BRIDGE. THE GAMES ARE STILL LARGELY CONTROLLED BY CENTRALIZED COMPANY, BUT THEY BITE THE MINTING ALL OF THEIR IN GAME CHARACTERS AND ITEMS AS NFTS AND IT CAN BE A TRADABLE TOKEN. I THINK WE WILL SEE MORE OF THAT PRODUCT BUILT BRIDGING THE GAP BETWEEN WHAT PEOPLE EXPECT FROM A COMPANY AND WHAT IS BEING BUILT ON CRYPTO. CAROLINE: THANK YOU. THE SOLANA HEAD OF STRATEGY.
COMING UP, THE RISE OF WOMEN'S HEALTH CARE APPS WITH THE COFOUNDER OF PEPE JUST RAISED $45 MILLION. THIS IS BLOOMBERG. >> I THINK THE JURY IS OUT A LITTLE BIT ON EXACTLY WHAT THEY HAVE GIVEN US. RESOLVED KEY GAPS. TO PUT A LOT OF THE TELEMEDICINE HAS SWUNG BACK. A RECOGNITION A LOT OF PATIENTS NEEDED PROCEDURES AND CARE THAT REQUIRES A PHYSICAL PRESENCE AND INFRASTRUCTURE.
THAT BEING SAID, ESPECIALLY IN POCKETS OF OUR ECOSYSTEM, INCLUDING IN WHICH WE RUN CLINICAL TRIALS, THE AVAILABILITY OF VIRTUAL CARE FOR PATIENTS AND PROVIDERS TO CONNECT AND MAKE STEPS TAKING TO IMPROVE THERAPIES AND MONITOR PATIENT -- THE HEALTH CARE PLATFORM JUST ANNOUNCED A $45 MILLION SERIES FUNDING ROUND. HERE TO DISCUSS IS THE COFOUNDER AND CO-CEO. THANK YOU FOR JOINING US AT THE MOMENT. TALK ABOUT YOUR VISION.
YOU ARE USING $45 MILLION, YOU ARE COMING TO THE U.S., WHAT SORT OF OFFERINGS ARE YOU PROVIDING AT THE MOMENT? >> WHAT PEPPY DOES IS PROVIDE SUPPORT TO EMPLOYEES DURING THE HEALTH STAGES OF THEIR LIVES, WHICH CAN BE DISRUPTIVE BOTH AT HOME AND AT WORK. YOU TALKED ABOUT MENOPAUSE, THAT IS A BIG PRODUCT OF HOURS AND WHAT WE WILL LAUNCH IN THE U.S. WE'VE ALSO LAUNCHED OTHER SERVICES AROUND EPISODES WE HAVE SEEN IN THE MARKET. THINGS LIKE GOING THROUGH A FERTILITY JOURNEY, BECOMING A PARENT, AND WE ALSO LAUNCHED OUR MEN'S HEALTH SERVICE. ALSO WOMEN'S HEALTH SERVICE. WE WILL BRING SOME OF THAT TO THE U.S., AS WELL. CAROLINE:
YOU'VE ALREADY GOT CLIENTS? WHAT IS THE GROWTH YOU SEE AS WE WORRY ABOUT A DOWNTURN IN THE ECONOMY. WHAT YOU SAY TO THAT NARRATIVE? >> IN EUROPE, WE HAVE -- ALMOST THIS YEAR. WE HAVE TAKEN MUCH MORE SERIOUSLY THE REASONS THAT KEEP PEOPLE OUT OVER THE WET PLACE OR DRIVE.
WHEN YOU LOOK AT THESE FACTORS OF FACILITY BECOMING -- MENOPAUSE, THE BUSINESS CASE KIND OF SPEAKS TO ITSELF. THESE ARE -- THINGS. WOMEN AGED OVER 45 TO BEGIN AT AN AGE WE WOULD EXPECT TO SEE MENOPAUSE SYMPTOMS APPEAR.
NONE OF THESE ARE NICHE, THEY ARE HIDING IN PLAIN SIGHT. THAT MAKES THE BUSINESS CASE FOR ITSELF. CAROLINE: TALK ABOUT HOW YOU ARE A TECH COMPANY IN AND OF ITSELF.
WE WERE JUST HEARING ABOUT HOW PEOPLE ARE RETURNING TO FACE-TO-FACE IN PERSON MEETINGS WITH SOME CLINICIANS. HOW ARE YOU SEEING YOU SOLVING THE PROBLEM THAT WAS NOT SOLVED BEFORE? >> WHAT WE REALIZED WITH PEPPY IS TRADITIONAL HEALTH CARE DOES A PHENOMENAL JOB AT THE POINT OF WHICH YOU ARE WALKING INTO A DOCTOR'S OFFICE. PEOPLE ARE WANTING TO RETURN BACK TO PHYSICAL. THAT IS NECESSARY, WHETHER OR NOT WE HAVE AN EXAGGERATION. AND WE CAN ALSO FIND ONE. THAT IS A UNIVERSAL GAP, REGARDLESS OF WHAT HEALTH CARE SYSTEM YOU ARE IN.
WHEN YOU FIRST STOPPED TO HAVE CONCERNS, QUESTIONS ABOUT YOUR HEALTH, OTHERS OFTEN WEEKS, MONTHS, YEARS BEFORE YOU THINK THE CONCERN IS BIG ENOUGH THAT IT WARRANTS THE EFFORT, THE TIME, THE INCONVENIENCE OF GOING TO SEE YOUR DOCTOR ABOUT IT. THAT IS REALLY THE GAP PEPPY IS FEELING. WE PROVIDE ACCESS TO EXPERT SUPPORT. TYPICALLY NURSE LED, NURSE PRACTITIONER. BUT THERE ARE EXPERTS IN THESE AREAS. WHETHER IT IS MENOPAUSE, THE WOMEN'S HEALTH SPECIALIST, MIDWIVES.
WHAT WE CAN DO WITH PEPPY AND WHAT THE TECH ENABLES IS FOR YOU TO COMMUNICATE WITH THOSE SPECIALISTS IN A WAY THAT SUITS YOU BEST. IT CAN BE A VIDEO CONSOLE. BUT THERE ARE OTHER DISCUSSIONS. CHAZ, JOINED VIRTUAL EVENTS. WE HAD THE NOMINATIONS TO GLITCH OUT. YOU CAN IMAGINE THE BARREN -- ACCESSING IT IS REALLY LOW. IT CAN BE A SIMPLE MESSAGE SENT WHEN YOU ARE WAITING AT THE BUS STOP. BROWSE THROUGH SOME CONTENT.
ALWAYS WITH ACCESS TO REAL HEALTH CARE PROFESSIONALS ON THE OTHER END. >> HOW HARD IS IT MOVING FROM EUROPEAN HEALTH CARE PROVISION TO U.S., NAVIGATING A DIFFERENT REGULATORY LANDSCAPE? >> THE REGULATORY LANDSCAPE IS CERTAINLY SOMETHING THAT NEEDS NAVIGATING. WE ARE ABLE TO OFFER THE PEPPY SERVICE IN ALL 50 STATES. SOME OF THE LEADING ENTERPRISES GLOBALLY. LIKE I SAID, THE NEED IT IS ADDRESSING, SORT OF INDEPENDENT OF WHAT THE HEALTH CARE SYSTEM IS. RECOGNIZING THE U.S.
HEALTH CARE SYSTEM -- IS VERY DIFFERENT TO A LOT OF WHAT WE SEE IN THE U.K.. PEPPY IS DESIGNED TO COMPLEMENT AND SUPPLEMENT TRADITIONAL HEALTH CARE. WE DON'T OVERLAP OR REPLICATE THIS WHAT WOULD YOU GET FROM YOUR DOCTOR. WHAT WE ARE ABOUT IS HELPING YOU IN THE TIME WHERE YOU DON'T NEED A DOCTOR YET, OR NUDGING YOU TO GO AND SEEK THAT CARE. IF YOU ARE NOT SURE, IF PRACTITIONERS THERE'S SOMETHING TO CONCERNED ABOUT. AND ALSO WHEN YOU COME OUT OF
THE MEDICAL CARE. >> WE TALKED ABOUT LEADING THE SERIES, SONY INNOVATION. WE HAVE HAD REPEAT CUSTOMERS. FELIX CAPITAL COMING BACK AND
PUTTING MONEY BACK TO WORK. ARE YOU SURPRISED YOU ARE ABLE TO RAISE THIS MONEY, OR IS HEALTH CARE IN ITS OWN --? >> I'M DELIGHTED. ESPECIALLY TO HAVE A CONTINUED SUPPORT OF INVESTMENTS.
A NUMBER OF YEARS NOW. YOU HAVE KNOWN US FOR A LONG TIME. WE RAISED THIS ROUND IN A CONTEXT WHERE THE BUSINESS WAS GROWING INCREDIBLY WELL. GREW EIGHT TIMES IN 2021, 4 TIMES IN 2022. THE MARKET IS DIFFICULT. THERE IS SCRUTINY OF FINANCIAL
PERFORMANCE AND SO ON. UNDERLYING THE NUMBERS DID SPEAK FOR THEMSELVES. >> GREAT TO HAVE SOME TIME. STAY WELL.
THANK YOU FOR STAYING UP LATE. COMING UP. MANY OF THE BEST PLACES TO WORK STILL -- TECH COMPANIES. NOT SOME OF THE BIGGEST. THIS IS BLOOMBERG. ♪ CAROLINE: GOING VIRAL. THE BEST PLACES TO WORK. THIS YEAR, 41 OF THE TOP 100 COMPANIES -- SOME BIG NAMES, META, APPLE, ZILLOW NOT IN THE TOP 100.
>> BACK TO 2009, WHEN RECORDS BEGAN. FOR APPLE TO NOT BE IN THE TOP 100. MEHTA, 2011, LAYOFFS. CHANGING TIMES. MARK ZUCKERBERG UNDER PRESSURE. A DIFFERENT COMPANY THAN WE HAVE BEEN COVERING IN THE LAST DECADE OR SO. CAROLINE: THEY HAVE NOT CHANGED THEIR WORK FROM HOME POLICY. SOME WOULD SAY THE CEO OF GLASSDOOR WAS CALLING OUT THE WINNERS ARE THE ONES THAT ARE MORE FLEXIBLE. SO IT IS NOT THAT HITTING META.
NO APPLE DID CHANGE ITS WORK FROM HOME APPROACH. I WONDER IF THAT IS AFFECTING. I WONDER WHAT GAME -- ED: WHAT ARE THEY DOING TO MAKE THEM GROUNDBREAKING? NVIDIA.
IN-N-OUT BURGER IN THE TOP 10 PLACES TO WORK. NOT A TECH COMPANY, BUT INTERESTING TO SEE. CAROLINE: IN-N-OUT BURGER, FEMALE CEO. WHEN YOU GO TO THE LIST OF THE TOP CEOS, YOU HAVE TO GET TO NUMBER 20 TWO GET THE CEOS DEEMED ONE OF THE BEST EVER FEMALE. IT IS INTERESTING SOME OF THESE COMPANIES ARE STILL COMING OUT TOP. ED: A LONG WAY TO GO. CAROLINE: THAT DOES IT FOR THIS EDITION OF "BLOOMBERG TECHNOLOGY."
STAY TUNED FOR TOMORROW. MONIQUE WATERED. ED: CHECK OUT YOUR PODCAST, APPLE, WHEREVER YOU GET YOUR PODCASTS.
2023-01-12 15:30
Show Video
Other news