'Bloomberg Technology' Full Show (01/03/2023)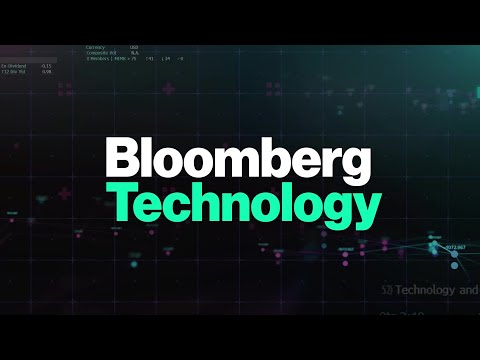 Show Video
CAROLINE: I'M CAROLINE HYDE. ED: AND I'M ED LUDLOW IN SAN FRANCISCO. THIS IS BLOOMBERG TECHNOLOGY: IT WAS TOUGH FOR TESLA. THE STOCK FALLING SHORT AFTER THEY MISS. ED: SAM BANKMAN-FRIED PLEASE NOT
GUILTY AS HE FACES TRIAL AND NOT TOBER, THE SAME DAY THE BANKING WATCHDOGS SEND A WARNING ABOUT CRYPTO ACTIVITY. ED -- CAROLINE: NETFLIX AND TIKTOK COME INTO PLAY -- WE BRING YOU EXPERT ANALYSIS. FIRST, ON THIS FIRST DAY OF 2023 TRADING, IT'S GOOD TO BE BACK WITH YOU AND WE CHECK IN ON THESE MARKETS BECAUSE IT WASN'T ALL THAT GOOD IF YOU ARE LONG ON THESE MARKETS, PARTICULATE TECHNOLOGY. OFF THE LOWS EARLIER IN TRADING, THE NASDAQ OFF .7 5%. ON THAT NARRATIVE, IT WAS A DAY
WHEN BONDS CAUGHT A BID, SO WE ARE STILL WORRYING ABOUT THE FEDERAL RESERVE AND THE WHIRLWIND OF JOBS DATA WE GET AND WHAT THAT SIGNALS, PEOPLE DECIDED WE WILL BE SEEING A BUY-IN TO BONDS. THE BEST START OF THE YEAR FOR TREASURIES WE'VE HAD IN AT LEAST A DECADE HAS MADE ME FEEL THE PAST SELLOFF IS BEHIND US. MORE OF A DOVISH TONE FROM THE BOND MARKET BUT WORRIES FROM THE EQUITY MARKET. YOU WERE JUST TALKING CRYPTO WHEN WE ARE LOOKING AT BITCOIN. OG IN THE CRYPTO WORLD -- THIS IS THEIR BIRTHDAY. 14 YEARS AGO TODAY THE FIRST BLOCK WAS MINED AND WE SAW A LITTLE REPRIEVE. THIS NEVER SLEEPS, THIS ASSET
CLASS AND IT WAS HIGHER JANUARY 2. WE MAY BE SO UNEASY OF CONCERNS ABOUT THE OPENING OF CHINA AND HOPES WE WILL SEE THAT OPPORTUNITY BUILDING AS CHINA OPENS BUT WE ARE SEEING A SLIP DOWN AND THAT WAS A STORY OF DOLLAR STRENGTH THAN PERHAPS BITCOIN WEAKNESS. ED: NEW YEAR, NEW ME, NEW GLASSES -- NO ONE NOTICED BUT NEVER MIND. WE ARE STILL WORRIED ABOUT GROWTH, STILL WORRIED ABOUT THE OUTLOOK FOR RATES. THE TECH SECTOR DID NOT PUT IN
ONE DIRECTION. AMAZON AND META MAKING SUBSTANTIVE GAMES. -- SUBSTANTIVE GAINS. IT WAS THE LAST NAME IN THE NAME OF GLOBAL TECH GIANTS. GO BACK TO 2021 AND THE LAST TIME APPLE HAD A MARKET CAP BELOW $2 TRILLION. TESLA, THE BIGGEST STOCK SINCE -- BIGGEST DROP SINCE SEPTEMBER 20 20. FOURTH-QUARTER DELIVERIES
COMING IN BELOW EXPECTATIONS. LAST THREE TRADING STATIONS -- TRADING SESSIONS, TESLA RALLIED SLIGHTLY. WE THOUGHT WE WERE PASSED THIS IDEA AROUND ELON MUSK PAYING TOO MUCH ATTENTION TO TWITTER BUT WE ARE BACK TO THOSE SAME CONCERNS AND THOSE ARE LARGELY ABOUT DEMAND. CAROLINE: AND HOW SUPPLY MARY'S WITH DEMAND. PEOPLE DON'T LOVE THE NUMBERS THAT CAME OUT OF TESLA.
WHY WAS IT SUCH A SHOCK TO THE 420 THEY PROMISED? >> A BEAT IS A BEAT AND A MISS IS A MISS. ELON MUSK SPENT THE LAST EARNINGS CALL TALKING ABOUT TESLA'S GOING TO HAVE THIS EPIC YEAR ENDED WE SAW ON SOCIAL MEDIA THAT THE CHIEF DESIGNER WAS AT THE DELIVERY CENTER HELPING TO HAND OVER THE CARS AND EVERYONE WAS EXPECTING THE NUMBERS WOULD BE CLOSE TO CONSENSUS BUT THEY MISSED CONSENSUS BY A MILE. EVEN THE COMPANY'S OWN CONSENSUS. YOU CAN'T BE THAT WAY WHEN YOU
ARE THIS KIND OF A COMPANY ON THE S&P 500. PEOPLE ARE EXPECTING THINGS TO BE BETTER. OVER 34,000 CARS WERE IN TRANSIT -- TESLA IS THIS BIG COMPANY AND THEY HAVE THIS LOGISTICAL PROBLEM IN TERMS OF GETTING CARS INTO THE HANDS OF CUSTOMERS AT THE END OF EVERY QUARTER. ED: THIRD CONSECUTIVE ORDER WITH
MISSING DELIVERY AND THE OTHER THING THAT JUMPS OUT OF YOUR STORIES THEY DID NOT MAKE THAT AVERAGE ANNUAL GROWTH RATE. A LOT OF ANALYSTS CUT PRICE TARGETS. WHAT IS THE PICTURE FOR TESLA GOING FORWARD IN 2023? DANA: THEY REPORT EARNINGS LATER THIS MONTH. BIG QUESTION IS THAT HIT TO MARGINS. THEY CUT PRICES TO TRY TO MAKE THE DELIVERY TARGET AND THAT DIDN'T WORK. THE BIG THING IS GUIDANCE.
WHY DIDN'T TESLA LOWER THEIR GUIDANCE? YOU HAD ELON MUSK SELLING SHARES OF HIS COMPANY WHEN HE HAD A CLEAR LOOK AT WHAT DEMAND WAS LIKE FOR THE QUARTER. HE UNLOADS HIS STOCK AND EVERYONE ELSE IS HOLDING THE BAG AND THEY MISS BY SEVERAL UNITS AND GOING INTO EARNINGS, EVERYONE IS CUTTING THEIR TARGETS AND EVERYONE WANTS MORE CONSERVATIVE GUIDANCE FOR THE YEAR GOING FORWARD. ED: WE WANT TO CONTINUE THE CONVERSATION AND STICK WITH TESLA WITH A CHIEF FUTURIST, WE WILL GET INTO THE LONG-TERM CALL AROUND TESLA SHORTLY BUT YOU WERE REACTION TO THE FOURTH-QUARTER DELIVERIES MISS AND THE THIRD CONSECUTIVE MISS FOR TESLA. >> I THINK IT'S IRONIC YOU QUALIFIED AS A MISS WHEN A COMPANY DELIVERS 40% YEAR ON YEAR GROWTH AGAINST A MARKET DECLINING 8%. IT'S CLEAR FROM OUR PERSPECTIVE THAT ELECTRIC VEHICLES ARE GOING TO BECOME THE DOMINANT DRIVETRAIN FOR AUTOMOTIVE OVER THE NEXT FIVE YEARS. WE THINK THERE WILL BE 60 MILLION DVDS SOLD IN 2027 AND TESLA WILL TAKE A PLURALITY OF THAT. THEY HAVE A HUGE TAILWIND
BEHIND THEM. EQUITIES ARE PRICED ON FUTURE EXPECTATION OF CASH FLOW, NOT THE QUARTERLY DELIVERY RESULTS, SO I EXPECT OVER THE LONG-TERM TERM, THIS WILL RESOLVE AND WILL BE SEEN AS JUST A BLIP IN THE TRAJECTORY. ED: YOU CALLED IT IRONIC. ALL I'M SAYING IS WE NEED A BENCHMARK ON WHICH TO GO BY. THREE CONSECUTIVE QUARTERS OF MISS AGAINST CONSENSUS BUT YOU MENTION THE 40% ANNUAL GROWTH. TESLA SET OUT HOPES OF REACHING 50% ANNUAL AVERAGE GROWTH TARGET. THEY DID NOT HIT THAT. DO YOU EXPECT THEM TO HIT IT
GOING FORWARD? BRETT: WHETHER THEY HAD THEIR GROWTH TARGET IS A FUNCTION OF PRODUCT AND NOT DEMAND. I THINK CONSUMERS ARE CONFUSED BY U.S. REGULATION AND WHAT MODELS WILL QUALIFY. THERE'S PROBABLY A DEMAND PICKUP AS PEOPLE TRY TO ASSESS AND WAIT OUT TEXT GUIDANCE FOR GETTING MONEY OFF THE VEHICLE STARTING IN THE NEW YEAR. ULTIMATELY, IT'S A QUESTION OF WHETHER TESLA CAN SCALE PRODUCTION AND THEY HAVE DEMONSTRATED OVER TIME THEY CAN. WE ARE MAKING A HUGE TRANSITION FROM ONE DRIVETRAIN TO ANOTHER. TESLA IS AT LEAST THREE OR FOUR
YEARS AHEAD OF THE INDUSTRY DRIVING THAT AND WE THINK THEY WILL CONTINUE TO DRIVE DOWN COST OF MANUFACTURING THAT'S NOT A SCENARIO WHERE YOU END UP WITH A PROBLEM ON MARGINS. WHO KNOWS WHAT THE MARGINS WILL LOOK LIKE THIS QUARTER? OVER TIME, THE COMPANY HAS DELIVERED AN ABILITY TO EXPAND GROWTH MARGINS AND OPERATING MARGINS AS THEY HAVE THIS INCREDIBLE TAILWIND OF DEMAND, WHICH IS THE WAY WE ARE GOING TO RIDE AROUND. CAROLINE: TALK ABOUT THE COMPETITION. COMPETITION IS COMING AND IS
COMING FIERCELY. BRETT: TESLA RELEASED THE MODEL THREE AND 2007 3 -- IN 2000 -- IN 2017. WITH THAT, THEIR CARS HAVE NOT STAYED THE SAME. IN MARCH, WE THINK TESLA WILL ANNOUNCE A NEW VEHICLE PLATFORM AND THE COST OF MANUFACTURE WILL BE ROUGHLY HALF THE COST OF THE MODEL THREE. IF YOU LOOK AT WHAT HAPPENED WHEN THEY RELEASED THE MODEL THREE, THEY HAD A MASSIVE GROWTH MODEL EXPANSION. I THINK THE SAME THING IS GOING
TO HAPPEN WITH THE NEW VEHICLE PLATFORM THEY ANNOUNCED IN MARCH. THEY ARE GOING TO SET THE STANDARD FOR THE INDUSTRY AGAIN IN THE INDUSTRY WILL BE FOUR OR FIVE YEARS BEHIND. FOR SHAREHOLDERS, IT'S A GREAT OUTCOME. YOU END UP WITH A COMPANY ESTABLISHING ITS STRATEGIC FOOTPRINT IN A MASSIVE TRILLION DOLLAR PLUS MARKET AND LIKELY TO DOMINATE AND SOAK UP ALL THE PROFITS OUT OF THAT INDUSTRY AS THE REST OF THE COMPETITORS STRUGGLE TO CATCH UP. CAROLINE: EVEN IN CHINA? BRETT: CHINA IS A SLIGHTLY DIFFERENT MARKET THEN U.S. AND WESTERN MARKETS.
TESLA WILL REMAIN AT THE HIGHER END OF THE CHINESE MARKET AND CLEARLY, THEY HAVE A SYNERGISTIC RELATIONSHIP WITH THE GOVERNMENT IN CHINA AND THEY ARE PROVIDING DEMAND FOR THE CHINESE BATTERY ECOSYSTEM AND RELEASING A PRODUCT INTO THE MARKET CHINESE DOMESTICS IN JOY AND THAT MARKET IS LIKELY TO BE MORE COMPETITIVE BECAUSE COST OF MANUFACTURE IS SO MUCH LOWER. ED: THERE'S A LONG-TERM CALL ON THE STOCK -- $4600 A SHARE, WHICH EXPECTS TO MATERIALIZE IN 2026. I ASKED TWITTER USERS AND FOLLOWERS OF OUR SHOW WHAT THEY WANTED TO ASK YOU AND MANY WANTED TO ASK ABOUT THAT CALL, IF IT IS STILL INTACT.
THEY ALSO WANT TO ASK HOW MUCH IS REFLECTIVE OF THE PROMISE OF FULL SELF-DRIVING AWAY FROM THE SIMPLE BUSINESS OF SELLING VEHICLES? BRETT: JUST A NOTE -- THAT $4600 A SHARE WAS PRE-STOCK SPLIT, SO YOU HAVE TO MAKE AN ADJUSTMENT FOR THE CURRENT ADJUSTED SHARE PRICE EXPECTATION. OUR EXPECTATION HASN'T CHANGED AND IN FACT, WE ARE GOING THROUGH THE PROCESS OF UPDATING OUR NUMBERS RIGHT NOW. SO KEEP AN EYE OUT FOR THAT AS WELL AS OUR OVERALL EB FORECAST AND ARE BIG IDEAS REPORT WE WILL RELEASE LATER THIS MONTH. THE ROUGHLY ONE THIRD OF THE VALUE OF THE BUSINESS IS EV MANUFACTURING AND TWO THIRDS OF THE VALUE IS EXPECTATIONS FOR ROBO TAXI AND THAT IS AN IMPORTANT CONSIDERATION. THE BLACK LIKE THIS UNIT NUMBER IN 2022 MATTERS TREMENDOUSLY AND IN THE SCHEME AND SCOPE OF THE BUSINESS MODEL, IF THEY CAN DELIVER. DRIVING, THAT WILL TRANSFORM THE COMPANY. YOU GO FROM GETTING ONE TIME
PROFITABILITY FROM EACH ASSET SOLD TO ONGOING CASH FLOW GENERATION FROM EVERY ASSET IN FIELD PER ANNUM ON A GO FORWARD BASIS AS THESE INDIVIDUALLY OWNED VEHICLES THAT WERE USED 5% OF THE TIME AND SPEND 95% OF THE TIME PARKED TURN INTO ROBO TAXI THAT CAN TAKE FIVE OR 10 PEOPLE AROUND IN A DAY AND DELIVER ONGOING RETURNS TO SHAREHOLDERS. IT WILL BE A IS THIS VALUE TRANSFORMATION IF AND AS THEY DELIVER IT. THE EVIDENCE ON THE GROUND AS THEY WILL BE ABLE TO. I USE IT EVERY DAY. IT MAKES DRIVING SAFER AND LESS STRESSFUL AND I'M LESS TIRED AFTER DRIVING.
IT IS A GREAT PRODUCT AND IT IMPROVES -- IT IMPROVED YESTERDAY WHILE I -- WHILE IT SAT IN MY DRIVEWAY. THERE'S ALMOST NO OTHER VEHICLE IN THE ROAD -- IN THE WORLD YOU CAN SAY THAT ABOUT. THE PROMISE OF THAT TRANSFORMATION TO THE BUSINESS MODEL IS EXTREME AND YOU DON'T NEED TO ASSUME IT'S GOING TO HAPPEN TO UNDERWRITE A MATERIAL RETURN FOR THE COMPANY. CAROLINE:
CERTAINLY THE BULL CASE. WE THANK YOU FOR HAVING YOU ON AND DO COME BACK WITH THE 2027 BRETT: UPDATE. IT'S THE PRAGMATIC CASE. LET'S BE HONEST, THIS IS A
WORLD-CLASS PRODUCT PEOPLE LOVE AND THAT MAKES THEM SAFER AND GETS THEM TO AND FROM PLACES FASTER AND EASIER. THAT HASN'T CHANGED. WE EXPECTED TO CONTINUE. CAROLINE: WE THANK YOU. HAVE A GREAT START TO 2000 283. ALL THINGS TESLA, ALL THINGS PRAGMATIC.
BUT TO EXPECT FROM MORE TECH STOCKS NEXT? WE WILL ASK MARK MAHANEY NEXT. THIS IS BLOOMBERG. >> THESE TECH INVESTORS HAVEN'T HAD TO FOCUS ON BUSINESS FUNDAMENTALS FOR A LONG TIME. THEY'VE BEEN WRITING THIS LOWER INFLATION RATE CYCLE AND THE RISE IN STOCK PRICES THAT HAVE COME AS A RESULT, SO TECH INVESTORS ARE HAVING TO DO THE WORK WE HAVE BEEN DOING IS ACTIVE STOCK KNICKERS OUR ENTIRE CAREER. THAT'S WHY WE THINK THERE'S A LOT OF OPPORTUNITY BUT YOU REALLY NEED TO BE STOCK PICKERS. CAROLINE: FRANKLIN MANAGERS PORTFOLIO ADVISORS WITH SOME TOUGH LOVE THERE. LET'S CONTINUE THE CONVERSATION WITH A MAN WHO DOES A LOT OF FUNDAMENTAL ANALYSIS, MARK MAHANEY OF EVERCORE.
GREAT TO START THE YEAR WITH YOU. TALK ABOUT WHAT WAS CAUTIOUS AND MUTED IN 2022 TURNS TO CONSTRUCTIVE AFTER A BRUTAL LAST YEAR. SOME OF YOUR BEST IDEAS -- ONE OF THEM IS UBER -- WE JUST FINISHED A CONVERSATION ABOUT ROBO TAXIS. WHAT LOOKS NICE TO YOU WITH UBER? MARK: THANKS AND HAPPY NEW YEAR. NICE TO SEE YOU AGAIN.
THIS LAST YEAR WAS A TERRIBLE YEAR, IT WAS THE WORST PERFORMING YEAR FOR STOCKS, ESPECIALLY GROWTH EQUITY SINCE 2008. THAT WAS VERY CHALLENGING. ACCORDING TO THIS YEAR, WE TRY TO BE TACTICALLY CONSTRUCTIVE, WHICH MEANS WE ARE LOOKING FOR COMPANIES THAT ARE SOMEWHAT RECESSION RESISTANT, MAYBE HAVE NEW REVENUE STREAMS AND ARE TAKING COST ACTIONS BECAUSE YOU NEED TO DO THAT IF DEMAND IS GOING TO SOFTEN. THAT LEADS US TO TWO STOCKS IN PARTICULAR. NETFLIX AND UBER -- THE RIDESHARING PART OF THE BUSINESS IS MORE A UTILITY THAN A DISCRETIONARY SPEND ENVIRONMENT. YOU STILL NEED TO COMMUTE AND WE HAVE WEEKEND OUTINGS AND AIRPORT TRIPS AND DEMAND TRENDS SEEM TO BE HOLDING UP WELL. THAT PART OF THE BUSINESS HOLDS
UP WELL. THE COMPANY HAS TAKEN A LOT OF COSTS OUT AND IT WAS PROBABLY TO ITS OWN BENEFIT. THEY'VE TURNED THE CORNER ON FREE CASH FLOW AND WILL CONTINUE TO GROW FREE CASH FLOW. AS THE STORY CHANGES FROM A GROWTH AT ALL COST TO A FREE CASH FLOW COMPANY, YOU ARE GOING TO FIND A LOT OF VALUATION SUPPORT FOR THE NAME AND THAT'S WHY THE STOCK COULD OUTPERFORM THIS YEAR. CAROLINE: ALREADY YOU ARE GETTING TO THE FUNDAMENTALS AND DECISIONS WHY YOU ARE PICKING CERTAIN COMPANIES TO PERFORM AT -- OVER AND ABOVE OTHERS. DO YOU THINK IT'S TRUE A LOT OF INVESTORS HAVE NOT DONE THEIR FUNDAMENTAL ANALYSIS OR NOT SET UP FOR AN ENVIRONMENT COMPLETELY AT ODDS WITH WHAT THEY ARE USED TO? MARK: THERE'S NO QUESTION THAT THE EASY MONEY TIME WITH PRACTICALLY ZERO INTEREST RATES ALLOWED MULTIPLES TO GET VERY AGGRESSIVE.
THERE WAS A FOOLS FOLLOW FOOLS AND I AM CERTAINLY ONE OF THOSE FOOLS FROM TIME TO TIME. I'VE MADE MORE THAN MY SHARE OF MISTAKES. I STILL STICK WITH THE METALS. I LIFE -- I THINK A LOT OF TECH INVESTORS DO. I DON'T THINK IT IS RISING INTEREST RATES THAT HAS CAUSED NAMES LIKE AMAZON OR GOOGLE OR META TO UNDERPERFORM. THERE ARE OTHER ISSUES, INCLUDING CYCLICAL RISK.
IN THE CASE OF META, PRIVACY CHANGES AND THERE WAS SOME MYTHIC -- SOME MISSED EXECUTION AND FULL EXPOSURE TO INFLATIONARY CONCERNS. THERE WERE A LOT OF CONCERNS BESIDES RISING RATES. RISING RATES AFFECTED LONG-TERM PROFITABLE COMPANIES AND IT WOULD BE NAMES LIKE SHOPIFY. NAMES WITH THE HIGHEST
MULTIPLES CORRECTED THE MOST LAST YEAR. ED: CAROLINE AND I SPEND A LOT OF THE LAST FEW WEEKS OF THE YEAR TALKING ABOUT LAYOFFS AND COST-CUTTING. I WILL TRY TO SUMMARIZE YOUR POINTS BUT YOU SEEM TO BE SUGGESTING ALL THE PAIN IS GONE. IT HAS BEEN DONE, WE'VE GONE THROUGH IT. IS THAT YOUR CONCLUSION GOING INTO THIS YEAR? MARK: I WOULD NOT GO THAT FAR OR BE THAT BOLD.
MULTIPLES HAVE BEEN DE-RISKS. -- DE-RISK. THEY HAVE FALLEN DRAMATICALLY AND YOU'VE GOT A NUMBER OF THESE TRADING AT FIVE YEAR TROUGH ALL PEOPLE. IT DOESN'T MEAN IT CAN'T GO DOWN FURTHER BUT A LOT OF THE RISK HAS BEEN TAKEN OUT. ONE OF THE THINGS THAT HAVE CAUSED ESTIMATES TO COME DOWN OR COMPANIES TAKING COST OUT OF THEIR BUSINESS -- THE 6% REDUCTION IN FORCE AT DOORDASH. THE REDUCTION IN FORCE AT META. THERE ARE COMPANIES THAT HAVE YET TO DO THIS.
GOOGLE IS ONE WHERE THEY HAVE HAD FIVE QUARTERS IN A ROW OF ACCELERATING RECORD HIGH EMPLOYEE ADS, THAT IS A LITTLE SHOCKING IN HINDSIGHT. I'M SURPRISED THE COMPANY DID NOT START TEMPERING DOWN ITS NUMBER OF NEW EMPLOYEES. I THINK THEY WILL HAVE TO START REDUCING THE EMPLOYEE FOOTPRINT OR MARGINS WILL BE UNDER PRESSURE. ED: WE TOOK TO TWITTER TO ASK THE AUDIENCE HOW THEY SEE 2023 ARE YOU BULLISH ON TECH OR BEARISH? THESE ARE THE RESULTS.
MOSTLY BULLISH, 46% OF RESPONDENTS BULLISH. WHAT WOULD IT TAKE TO MAKE YOU BULLISH ON TECHNOLOGY BROADLY GOING INTO THE REST OF THE YEAR? MARK: I'M SURPRISED THE SURVEY WAS THAT BULLISH. I'M SURPRISED BY THAT. I WANT TO BE TACTICALLY CONSTRUCTIVE AND ONE THING I STILL WANT TO GET ACROSS -- I THINK DEMAND TRENDS WILL CONTINUE TO SOFTEN.
WHEN THE Q4 RESULTS COME OUT OVER THE NEXT MONTH, WE WILL SEE REVENUE TRENDS FOR ONLINE RETAIL, CLOUD COMPANIES, THOSE CONTINUE TO SOFTEN AND WILL CONTINUE TO THROUGH THE MIDDLE OF 23. I HOPE IN THE MARKET HOPES FIND A METAL TRENDS STABILIZE AND FUNNEL GROWTH STARTS TO STABILIZE. ESPECIALLY WITH COST TAKEN OUT, YOU HAVE REVENUE GROWTH AND YOU GET THIS SLIM SHOT OPPORTUNITY, THAT WILL CAUSE THE STOCKS TO WORK WELL IN THE MARKET IS HOPING AND THINKING THAT WILL HAPPEN IN THE BACK HALF OF 23. THE QUESTION WE NEED TO ASK OURSELVES IS IS THE MARKET GOING TO BE TRUE -- TOO EARLY OR TOO LATE ON THAT CALL? ED: COMING UP, SAM BANKMAN-FRIED PLEADS NOT GUILTY. WHAT THAT MEANS FOR THE FTX CASE , NEXT. WE WILL HAVE ALL THE DETAILS.
CAROLINE: IT WAS SAM BANKMAN-FRIED'S DAY IN COURT. HE APPEARED BEFORE A JUDGE IN MANHATTAN AND PLEADED NOT GUILTY TO CRIMINAL CHARGES. HE SET TO FACE TRIAL IN UBER. STILL OUTSIDE IS THE ONE AND ONLY SONALI BASAK. WHAT NEXT? SONALI: WHAT A IT HAS BEEN. IN ADDITION TO HIM PLEADING NOT GUILTY AS WE EXPECTED TO EIGHT CRIMINAL COUNTS, THERE'S A LOT ELSE THAT HAPPEN. THEY TRAILED EIGHT HAS BEEN SET
FOR OCTOBER 2. IF EVERYTHING GOES DIRECTLY -- IF EVERYTHING GOES CORRECTLY, IT'S EXPECTED TO TAKE A NUMBER OF WEEKS TO PLAY OUT. IN THE COMING WEEKS, WE EXPECT THE U.S. TO START RESENTING THEIR EVIDENCE, PRESENTING EVIDENCE AT GREATER SCALE ON THE CHARGES THEY HAVE MADE. THEN THERE IS THE PROCESS BY WHICH SAM BANKMAN-FRIED AND HIS LAWYER SET FORWARD THEIR MOTION.
THERE IS A PROCESS AND THINGS COULD CHANGE BEFORE TOBER, BUT WE DID GET A LOT OF INFORMATION ABOUT THE NATURE OF WHAT WILL PLAY OUT AHEAD IN THE TIMELINES WE ARE PRELIMINARILY OPERATING ON. THERE WAS CONTENTION IN THE COURT. SAM BANKMAN-FRIED CAME IN WEARING A SUIT AND SAT WITH HIS ARMS CROSSED AS PROSECUTORS ASKED TO AMEND THE TERMS OF HIS BAIL PACKAGE. THIS IS INTERESTING BECAUSE BLOOMBERG SEPARATELY REPORTED U.S. PROSECUTORS ARE SEPARATELY
INVESTIGATING THIS IDEA OF MONEY BEING TRANSFERRED OUT OF FTX AND ALAMEDA WALLETS. THE AMENDMENT NOW IS TO SEE THAT SAM BANKMAN-FRIED CANNOT BE TAKING ANY CRYPTOCURRENCY ASSETS OR ANY ASSETS FROM ALAMEDA AND FTX WALLETS. HE HIMSELF HAS TWEETED THAT HE HAS NOT DONE SO. BUT THE PROSECUTOR HAS SAID
THIS IS SOMETHING THEY HAVE SEEN HIM LIE ABOUT BEFORE IN GENERAL. SO A POINT OF CONTENTION BUT WE WILL SEE THIS PLAY OUT IN REAL TIME. ED: OCTOBER SEEMS A LONG WAY AWAY GIVING THAT STORY HAS DOMINATED HEADLINES FOR THE LAST TWO MONTHS. COMING UP, THE IPO BUBBLE APPEARS TO HAVE POPPED INTO THOUSAND 22. WILL THAT CONTINUE IN 2020 THREE? WE'VE GOT THE OUTLOOK FOR VENTURE CAPITAL AND STARTUPS THIS YEAR. THIS IS BLOOMBERG. ♪ >> WELCOME BACK TO BLOOMBERG TECHNOLOGY.
I AM CAROLINE HYDE IN NEW YORK. ED, BIG TECH STORY OUT OF THE WORLD OF HEDGE FUNDS. >> IT IS REALLY INTERESTING.
IT IS ABOUT SERVER CAP. IT IS THE FIRST OR BIGGEST LAUNCH BY A WOMAN LED HEDGE FUND. I FOUND THIS FASCINATING. WE HAVE BEEN WRITING ABOUT HOW HEDGE FUNDS SUFFERED IN 2022. PRIVATE MARKETS FARED A LITTLE BIT BETTER.
THIS IS REALLY INTERESTED. ACCORDING TO SOURCES, THIS IS INTERESTING, SHE WILL BE USING DATA SCIENCE TO INVEST IN THEMES THAT LOOK AT HOW TECHNOLOGY CAN IMPROVE. THE WHY WE CARE IS THIS IS THE LARGEST DEBUT OF OPEN LED HEDGE FUND. IT WAS A HEADLINE THAT CAUGHT
MY EYE. THIS IS A NAME WE WANT TO KEEP OUR EYE ON GOING FORWARD. THEY ARE GOING TO BE A JOURNEY UNTIL WEDNESDAY, NOON AFTER FAILING TO ELECT A SPEAKER OF THE HOUSE. FOR NOW, WE SEE AN ADJOURNMENT AFTER THREE ROUNDS OF VOTES TO REELECT A SPEAKER OF THE HOUSE. MAKING IT ONE OF THE WORLD'S LARGEST PRECEDE INVESTORS.
IT IS WONDERFUL TO HAVE YOU HERE IN NEW YORK. HOW ARE YOU FEELING? >> I THINK 2023 WILL BE ONE OF THE TRICKIEST YEARS ON RECORD SINCE THE.COM BUBBLE FOR BOTH INVESTORS AND STARTUPS. MOSTLY BECAUSE THEY ARE SO MANY THINGS HAPPENING AT THE SAME TIME. YOU HAVE VALUATIONS GOING DOWN.
FUNDRAISING LASTING MUCH LONGER. AS A RESULT OF THAT, WE EXPECT A LOT OF COMPANIES ARE GOING TO FAIL. AT THE SAME TIME, WE ARE SEEING AN INFLUX OF EARLY-STAGE IDEAS AND A LOT OF ENTREPRENEURS ON THE BACK OF SOME OF THE TECH LAYOFF. ON TOP OF THAT, YOU HAVE THE VC INDUSTRY GOING THROUGH A FUNDAMENTAL RESTRUCTURING AND WHAT LOOKS MORE AND MORE LIKE A PRETTY DEEP CONSOLATION. A TRICKY FOR EVERYONE.
>> FROM THE ASHES RISE THE ROSES. WHAT DO YOU LOOK FOR AT THE MOMENT AND THE PEOPLE YOU WANT TO BE HELPING, GIVING MONEY, HOW ARE WE STARTING TO SEE THE FOCUS ON THE PROPHESIED OF THE EQUATION? QUESTION WE HAVE BEEN INVESTING. WE WANT RESILIENT UNSTOPPABLE FOUNDERS WHO ARE WORKING ON REALLY INNOVATIVE IDEAS AND BIG MARKETS. THE REASON WHY 2023 FOR EARLY-STAGE INVESTORS IS REALLY EXCITING IS BECAUSE WE SEE A LOT OF TECH WORKERS COMING AND BEING LIKE I WANT TO BE AN ENTREPRENEUR.
WHETHER IT IS BY GEOGRAPHY OR INDUSTRY, I DO THINK THERE HAS EVER BEEN A BETTER TIME TO BE AN EARLY STAGE INVESTOR. >> ONE OF THE CONVERSATIONS WAS ABOUT THE POSITIVES THAT COME OUT OF THE LAYOFFS. A LOT OF THOSE GO ON TO START THEIR OWN COMPANIES. DO YOU AGREE WITH THAT SCHOOL OF THOUGHT? >> ABSOLUTELY. THE GOOGLE OF THIS WORLD HAS INCREASED DRAMATICALLY.
THE OTHER POSITIVE THAT IS NOT ALWAYS TALKED ABOUT IS FOR EARLY-STAGE COMPANIES. THERE WAS A LOT OF PRESSURE ON THEM TO HIRE TECH WORKERS. WE SAW THAT HAPPEN IN 2022, IT HAS BEEN A LOT EASIER FOR A LOT OF PORTFOLIO COMPANIES TO HIRE THE HEAD OF PRODUCT THEY ALWAYS DREAMED ABOUT. >> I FIND TEXTILES VERY INTERESTING.
YOU HAVE A BILLION DOLLARS IN ASSETS. THAT IS A VERY DIFFERENT SIZE AND SCALE. IT MAKES ME THINK ABOUT CONSOLIDATION AND THIS IDEA THAT SMOKING -- SMALL VENTURE CAPITAL FUNDS ARE ALL TRYING TO LIVE FOR SIMILAR PROMISING NAMES. >> BECAUSE WE ARE ONE OF THE EVENTUAL THOSE, WE ARE SEEING SOMETHING THAT IS NOT YET REFLECTED IN THE DATA.
WE ARE SEEING EMERGING MANAGERS THAT HAVE LESS THAN $100 MILLION. TELLING US BEHIND CLOSED DOORS WE ARE NOT GOING TO RAISE OUR NEXT FUND. WE EXPECT THE NUMBER OF SMALL ENGINE FIRMS WILL INCREASE DRAMATICALLY. CEASING TO FUNCTION IN THE NEXT FEW YEARS. >> YOUR BACKGROUND ALSO REALLY FASCINATING. WE SPEAK HERE AS A LOT OF EUROPEANS TALKING ABOUT U.S.
OPPORTUNITIES BUT GO GLOBAL FOR US. WHAT OF THE GLOBAL OPPORTUNITIES? >> I THINK WHAT IS HAPPENING RIGHT NOW IS A LOT OF OTHER PLACES CREATING A VERY VIBRANT ECOSYSTEM. LOOK AT THE MIDDLE EAST AND AFRICA. RIGHT NOW, BOOMING. A LOT OF ENTREPRENEURS, A LOT OF CAPITAL FLOWING THERE.
A BIG MARKET COMPLETELY UNTAPPED. EVEN IN EUROPE, PARIS HAS DONE A PHENOMENAL JOB AT CREATING AN ECOSYSTEM LIKE THIS. ALSO, THE MIDDLE EAST, AFRICA AND EUROPE FOR SURE. >> WILL IT REVIVE THIS YEAR? >> I DON'T THINK SO. IT LOOKS LIKE IT IS GOING TO
CONTINUE TO FLATLINE. NOW AS OF TODAY, WE ADVISE OUR PORTFOLIO COMPANIES TO LOOK AT ALTERNATIVES. WE TELL THEM IF THEY ARE DESPERATE FOR AN EXIT, THEY PROBABLY ALREADY LOST THE BATTLE AND THEY SHOULD BE FOCUSING ON AN ALTERNATIVE OPTION OF VENTURE DEBT AS AN ALTERNATIVE TO IPO.
YOU HAVE OPTIONS. YOU CAN SHOP YOURSELF TO A BIGGER PARTY. WHAT ARE SOME OF THOSE OPTIONS? DO YOU SEE MNA BROADLY TAKING PLACE IN 2023? >> ABSOLUTELY.
WE HAVE A LOT OF CONVERSATIONS WITH A LOT OF PEOPLE IN THE MARKET. WE ARE SEEING AN INCREASING NUMBER OF LARGE COMPANIES LOOKING AT MNA BECAUSE THE VALUATIONS ARE GOING DOWN. IT MAKES IT MORE ATTRACTIVE FOR THEM. BECAUSE THE FOUNDERS ARE STRUGGLING TO FUND RAISE THE VC WORLD, THEY ARE MORE ABLE TO HAVE THIS CONVERSATION. >> YOU TALK ABOUT A LOT OF THE ISSUES, A LOT OF THEM ARE REGULATORY. WHAT ARE THE PROBLEMS THAT PEOPLE WANT TO FIX? WHAT ARE YOU SEEING FROM THESE ENTREPRENEURS GETTING LAID OFF AT SOME OF THE COMPANIES? >> CLIMATE ACTIVIST IT IS AT A POINT WHERE I AM STARTING TO WONDER WHETHER OR NOT THEY WANT BE A BIG BUBBLE SPECIFICALLY IN CLIMATE TECH.
WE ARE SEEING A LOT OF THINGS HAPPENING IN FOOT TECH AND ADD TECH. FOLLOWING THE WAR IN UKRAINE. I THINK A LOT OF PEOPLE HAVE STARTED REALIZING THAT ACTUALLY, WE NEEDED TO BE MORE FOCUSED ON CREATING -- >> WE ARE VERY FOCUSED ON THAT END OF THIS STARTUP CURVE.
EVERYTHING YOU AND I HAVE HEARD SAYS LOOK AT THIS -- THAT IS WHERE WE WILL SEE ACTIVITY IN 2023. COMING UP -- I WILL META AND GOOGLE FAIR AS THE ADVERTISING MARKET MOVES OUT OF THEIR FAVOR? WHAT DOES THAT MEAN FOR MEDIA? THIS IS BLOOMBERG. ♪ >> WE WANT TO BRING YOU SOME HEADLINES ACROSS THE TERMINAL. TWITTER IS USING ITS POLITICAL AD POLICIES IN AN EFFORT TO BASE REVENUE. A SLOWDOWN IN ADVERTISING
MARKETS COULD PRESENT A BIG PROBLEM FOR TECH. U.S. ADVERTISING GROWTH IS EXPECTED TO MOVE FROM 10% TO 5% IN 2023. LET'S START WITH THAT FORECAST. THE IDEA THAT BROADLY, THE AD MARKET IS SLOW. DOES THAT REFLECT WHAT YOU ARE SEEING? >> IT IS OCCURRING FOR A COUPLE OF REASONS. WHEN YOU LOOK AT PAID SEARCH AND PAGE SOCIAL, THERE ARE A LOT OF CONCERNS ABOUT BRAND SAFELY -- BRAND SAFETY.
THEY DID WIND UP HAVING AN IMPACT IN PARTICULAR ON META AND SNAP. WHEN YOU LOOK AT THE TELEVISION MARKET, THERE IS JUST A SUPPLY AND DEMAND IMBALANCE. WELL BRAND ADVERTISERS ARE NOT SPENDING MORE, THEY ARE SPENDING LESS. THE TWO OF THOSE COMBINED ARE HAVING A PRETTY NEGATIVE IMPACT. I THINK YOU WILL SEE MORE GROWTH IN THE SECOND HALF.
CLOSE THE IMPACT THAT HAD ON ADVERTISERS. WE ARE TALKING ABOUT AD SUPPORTED SHE IS FOR DISNEY, NETFLIX AND THE MARKET HAS CHANGED ITS CONVERSATION. HOW IMPORTANT WERE THOSE BIG TICKET ITEMS IN SHAKING UP THE LANDSCAPE IN ADVERTISING? >> THE WAR IN UKRAINE AFFECTED THE STOCK MARKET. WHAT WE SAW WAS OVER THE SUMMER, ADVERTISERS PANICKED. THAT STARTED TO RECOVER IN THE SECOND HALF.
WE ENDED THE YEAR WITH RECORD-BREAKING MONTHS. THEY AT ONCE -- IF WE ARE GOING TO RUN OUR BUSINESS, WE ARE GOING TO HAVE TO SPEND MONEY TO REACH CONSUMERS. THESE MACRO FORCES, ESPECIALLY PRICE WARS, THOUGH THINGS HAVING A BIG OVERALL EFFECT WILL CREATE A BETTER FUTURE. I THINK TELEVISION IS NOW DIGITAL.
IT WILL REALLY HAVE A BIG IMPACT ON THE OVERALL MARKET. IN TERMS OF TV, IT IS THE BIG PLAYERS THAT WILL WIN. WHAT WILL HAPPEN IS THERE ARE NEW ADVERTISERS COMING IN. THERE WAS THIS DUOPOLY BETWEEN GOOGLE AND META, THEY NOW CONTROL LESS THAN HALF. WHAT HAS HAPPENED IS TELEVISION
WOULD CONNECT TV STREAMING, DIGITAL ALSO. IT IS NOT BENEFITING IN THE SAME WAY THAT DIGITAL ADVERTISING BENEFITED GOOGLE AND META. YOU SEE THIS GROWTH OCCURRING. MORE CUSTOMERS COMING INTO THE MARKET. THEY ARE SPENDING MORE.
IT IS -- AND ON TELEVISION IS COMING ON STRONG AS THIS THIRD BIG SCALE CHANNEL. I DON'T THINK THAT MEANS META AND GOOGLE LOSE BUT IT JUST KIND OF MEANS THEY NO LONGER DOMINATE IT THE WAY THEY HAVE IN THE PAST. >> THERE ARE NEW RULES OF THE GAME, PARTICULARLY WHEN IT COMES TO DISNEY PLUS. JUST THINKING OF ALCOHOL AND POLITICS. HOW ARE SOME OF THE CLIENTS THINKING ABOUT HOW THEY PLACE THE ADS? CORRECTLY ADVERTISING MARKET IS BRAND ADVERTISERS. YOU DON'T SELL ALCOHOL OVER THE INTERNET. YOU SHOULD BE.
THE BRAND ADVERTISERS EVERYONE THINGS OF WHEN THEY WATCH SPORTS AND TV, THERE IS NOT ACTUALLY THAT MANY OF THEM. IT IS ABOUT A 1000 OR 2000. IT IS WHAT EVERYONE THINKS OF. IT IS THE DIRECT IS NOT ADVERTISERS. YOU ARE SEEING A LOT OF THOSE ADVERTISERS COMING TO TELEVISION. IT IS THE BRAND ADVERTISERS THAT WORRY ABOUT HOW THEIR BRAND IS BEING PERCEIVED. THEY JUST WANT TO REACH CONSUMERS WHEREVER THEY ARE.
THEY ARE NOT WORRIED, THEY ARE NOT THINKING OF THOSE RULES. ALL OF THESE THINGS YOU ARE SEEING IN TERMS OF RULES LIKE THAT, THAT REALLY JUST PERTAINS TO THE ADVERTISERS THAT ARE NOT MEASURING THE RESPONSE THEY HAVE. MAYBE SOME STABILITY THERE. FROM ADVERTISING TO PERHAPS YOUR OWN RESOLUTIONS AROUND WORK, WHAT ABOUT FEWER MEETINGS? SHOPIFY, DID YOU HEAR ITS PLEA TODAY? PUTTING AN END TO UNPRODUCTIVE MEETINGS SAYING EMPLOYEES, JUST SAY NO. THEY ARE CURRENTLY SAYING WE ARE CALENDAR PURGING RIGHT NOW. WE ARE MOVING ALL RECURRING MEETINGS IF WE CAN'T REMEMBER WHY OR IF THEY STARTED AND ALSO THEY ARE RE-UPPING THE RULE, NOT A SINGLE MEETING TO BE HAD.
>> THAT IS A COMMONPLACE THING. I THOUGHT HOW THEY ARE DON'T -- I THOUGHT HOW ARE THEY GOING TO MAKE THIS HAPPEN? IN THE STORY THEY SAY THERE WILL BE A BOX TO ENFORCE THIS. EVERY TIME SOMEONE ORGANIZES A MEETING, YOU CAN JUST ASK IF YOU NEED TO HAVE THIS MEETING. IT IS COMPLETELY BIZARRE BUT ALSO THE OPPOSITE EFFECT OF THE PANDEMIC. WE ALL WORKED FROM HOME AND THEN WE BECAME ACCUSTOMED TO DOING CONSTANT ZOOMS. >> IT IS A MONEY SUCK. MONEY IS LOST BECAUSE PEOPLE
ARE SPENDING THEIR TIMES IN MEETINGS. IT IS WHAT YOU ARE NOT DOING IN THAT MEETING. YOU ARE NOT BEING PRODUCTIVE. MAYBE YOU'RE GETTING A BIT MORE STRESS. >> I CAN HEAR THE PRODUCERS IN MY EAR SAYING SOMETHING ABOUT IT, YOU ARE ALREADY LATE ENOUGH TO OUR MEETINGS.
>> COMING UP, WE HAVE A VERY DIFFERENT SORT OF CONVERSATION TO HAVE. IT IS WHEN WE NEED TO SUPPORT. IT GOES BEYOND THOUGHTS AND PRAYERS. THIS IS BLOOMBERG. ♪ >> GOING VIRAL, AN OUTPOURING OF SUPPORT FOR DAMAR HAMLIN.
THE BUFFALO BILLS SAFETY SUFFERED FROM CARDIAC ARREST ON MONDAY NIGHT FOOTBALL. HE IS GETTING SUPPORT WITH WELL-WISHERS BUT ALSO IN FUNDRAISING. HIS GOFUNDME PAGE, ASTONISHING. IT WAS TO PURCHASE TOYS FOR UNDERPRIVILEGED CHILDREN. IT BARELY CROSSED $2500. NOW, THE FUND HAS MORE THAN 4.5 ONE MILLION DOLLARS.
MORE THAN 3 MILLION DONATED TO THE FUND AND A SEVEN HOUR TIME. THE OUTPOURING HERE IS SUBSTANTIAL. >> IT IS FAIR TO SAY THAT IN THOSE MOMENTS, IT DID GO VIRAL. PARTICULARLY ON TWITTER. YOU AND I HAVE BEEN COVERING TWITTER IN PARTICULAR. SUPPORT, SYMPATHY, EMPATHY WHICH HAS BEEN MISSING FROM THAT PLATFORM FOR SOME TIME.
>> THERE ARE TIMES WHEN HUMANITY COMES TOGETHER AND SOCIAL MEDIA CAN BE A DIVISIVE, SOMETIMES SPORT LIKE ENVIRONMENT WHERE PEOPLE HAVE THEIR TEAMS AND THEY GO AGAINST ONE ANOTHER. IN THIS MOMENT, THERE WERE NO TEAMS, THERE WAS NO DIVISION. THAT DOESN'T FOR THIS EDITION OF BLOOMBERG TECHNOLOGY. WE HAVE THE SELF I HAD OF INVESTMENT STRATEGY TOMORROW. >> DON'T FORGET TO CHECK OUT
2023-01-04 16:40
Show Video
Other news