5TH REALMS OF TECHNOLOGY CRYPTALK: Decrypting Cryptocurrency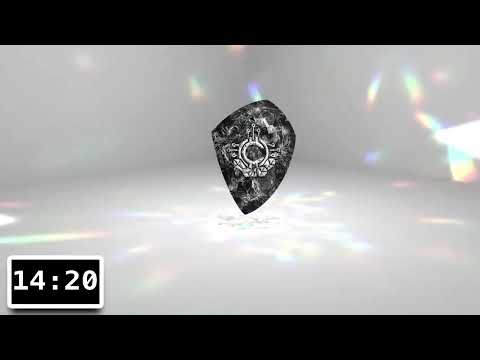 Show Video
we will now break the stereotypes. And we will once again make the impossible a possible one. Open your eyes and make your ears widely Guardian Leviosa. Anyways sight Nine. Thank you. Thank you for touch for the introduction and template. siya considered Elijah Janisha.
Wow. Happy birthday po sa inyo yan. Hello po. Ate mga our sweets, creative communication manager, Roselle Joy Santos to give his powerful opening remarks. Ayan. So thank you for the introduction from our two gorgeous emcees. A pleasant
afternoon to everyone. Today is indeed a great day for learning. That's why Swiss proudly processed the fifth ram of technology. to the extent that even time. and understanding. With that with that understanding. You're you're then able to think For the applications.
or secret Cryptography, memes, secret, right, rightly. Messages. That that can only only be read by by and and God bless. Okay. industry experience. It's been
a full-time trader of mid to large cap stocks, growth stocks, domestic stocks, dividend, and non-dividend stocks, and Cryptocurrency for the past 5 years. He was also recognized as the P1 B plus sales realtor by top tier real estate Developers in the Philippines. He is the current COO of eight chain, a cryptocurrency project that aims to transform lives, one chain a time. Our speaker is none other than Mister Ken Andrew Mandigma.
Hello guys. Ah good morning everyone. Ah I I hope you guys can hear me. I'm just outside.
ah first of all I just want to thank the organizers. Ah of this event. Especially sa pinaka magandang president ng sweets 'no? Si Rayel, Grave, Grave, thank you And ah I really hope ah it. Ah dito sa chat diyan sa tayo social media. It's either
ah ah sa mga friends natin or sa mga Facebook friends natin. But just instead of trust. So the way ah Cryptocurrency ah is being proof that comes in the form of transaction that are verified and recorded on a blockchain. So ah these ah cryptographic proof 'no or mathematical equations forth. And ah as we go along the way 'no? unity ah the main Elon Mu word is into cryptocurrency. Di
ba? So ganon po, ganon po kagrabi yung online as part of the Metaverse. Di another thing na hindi natin ng realize we're already in the metaverse what ah we're just ah improving it ah day by day and and then augmented in virtual reality it cannot be NFPs right now. Ah since eto po talaga yung boom 'no? For this year in the Cryptocurrency world. mga nakikita niyan po sa Facebook, Twitter. Probably mga ganyang avatar 'no, mga profile your first smile as the king of Aces 20 twenty1 as you will receive one thousand 500 worth of cash and a e-certificate.
Have your first smile as a king, our first ever queen of Aces twenty twenty-one. Is from the house Slytherin, Queen Danica Ross. Have your first smile as a queen of Aces twenty twenty-one as you will receive one Ayun. Hello everyone. Sorry. Sorry. And that's the example of Ragpool guys. Na rug pool
ta. Nawala tayo. No. I didn't notice that the laptop na is wala ng battery. So so expensive. And that's because it's ah limited. Di ba? Remember kinina? Same with Bitcoin. Diba? It only has 21
million supply. Ah for NFTs naman, some NFT projects ah double edged sword pullover ah I hope you guys wouldn't creating an impact to eight different industries such as the fitness and health for our the workout to earn project. natin. So di ba? Play to earn. Meron ng move to earn, work out to earn. And then ah other
projects 'no? Creative industry, NFTR collection, finance, later in crypto earn, and up until the virtual world. Which is our biggest project 'no? Ah, but for A Chain, we are focused ah, on the first one, which is Max Rep. Ah, powered by A Chain. This is our first chain and eight chain.
Ah, you can earn Cryptocurrency by walking, running, and biking. So imagine 'no how good this is 'no? Kasi lahat po tayo maronho maglahad. Lahayo maruno tumakbo or some of us marun ng magbike. Di ba? And this is how we want to empower the industry 'no? By introducing projects that most of the people can relate to. Di ba? The problem in the crypto space kasi the the reason why 5% lang ng Filipinos are into crypto is walang project for them Thank you for the question ah Hill. Um definitely 'no? Ah sabi ko kanina 'no. We're still
early. Ah in Cryptocurrency. Although some of the Cryptocurrency are very very expensive right now. But ah then again ah remember 'no there's only 5% of Filipinos into crypto. Less than 5
percent all over the world. Ah Two days ago. So yes, definitely 'no, ah, moving forward, ah, I really believe that Philippines would accept Cryptocurrency now as a legal tender and accept it as a payment. Yunya lang, alam naman po natin lahat yung Pilibinas medyo, babagali the public. So maraming na po,
maraming na po, and ah, ayon, thank you for the question, Jerome. Thank you sir. For the next question from Domin EJ Matthew G from BSIT one B. What is the
market today? Bearish or bullish? Or nasa consolidation area pa? Ganda ng question niijay 'no? Um I think that's all for our journey. Okay, thank you so much Sir Ken sa pagsagut po salata mga questions. And again, salamat din po sa ating mgaka sweets na nagbigay na kanilang mga questions. So na yun po for the awarding of certificate of appreciation and participation. Let me call in signed by our faculty advisers, Mister John Michael Calizon and Mister Sheldon B Arenas by yours truly, Rainal Juni the Switch President and our CICT dean Doctor Aquino CPN. Next, for our certificate of recognition, let me read the citation. Certificate of
Recognition, this certificate is proudly presented to Mister Ken Andrew Mandigma for sharing his valuable knowledge and expertise Overwhelmed mga knowledge mga learnings na galing kay sir kin talagay. Let's start our raffle draw. Yun. Oh di ba? Sato. where all in stock. Wait. Okay.
So, game arat na pa ikuti na ya. We'll see. We'll see. We'll see. Kung si na ang kaona unahan.
alang void na lang bigay natin saiba. What are you doing But anyways, now for the closing remarks, let's have our own definition of behind the scene of almost every sweets of live that Thank you to our emcees for today. This day is truly a day which gave us impress knowledge regarding Cryptocurrency. In behalf of our President Mister Renael A Juni heartfelt gratitude and appreciation to our CICT dean, Doctor Quino CPad, who truly shows a father figure for their organization all of you have shown since the beginning. Makakasa po kayo na hindi And the organization in line with this
2022-05-11 22:36
Show Video
Other news