Oru Paathira Kadha (A Midnight Story) | ഒരു പാതിരാ കഥ | OPK | Malayalam Comedy Short Film | Techeela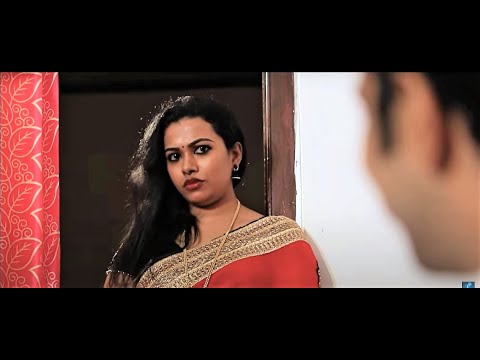 Show Video
Namaste Local News A series of robberies rock 'Oolankunnu' again. The robberies which had stopped due to Covid, are now on the rise again. The police have not been able to catch the culprit nor find any clues. "The fact that the Police is groping in the darkノ ...and unable to find any clues... is proof enough that the police is inept in handling the case" says, Kerala Vikas Party leader Pottakuzhy Sundaresan "If the police do not nab the culprit soon...
...we'll loot the police station", said Mr.Pottakuzhy in his statement Now, an interval [TV ad plays in the background] Hey, shall we go to sleep? Why? Are you getting bored sitting alone? How long have I been waiting for you... You're always like this Come on, don't be angry I'll be right there with you...5 minutes... Every one will switch off their mobiles by this time What to do, my dear! I'm a busy politician, right? Just one more message to reply to, I'll be right there Nice, are you still sitting here talking? Hey Sudhi, it's neither in the kitchen nor in the shelf Wonder where it has gone I clearly remember taking the 'mixture' and 'pakkavada' from the car and keeping them in the kitchen The pickle is here. The rest might still be in the shop What nonsense man! I clearly remember... Hey, talk softly Your voice is already too loud You'll invite the whole neighbourhood here now Is that why you've switched on the light outside? That one is like the Panchayat bulb when it gets 'bored' from taking rest, it lights up once in a while That's a strategic move! If there's no light outside and people here voices from here, they'll be doubtful Now, people will only think that I came here to stay for the night Nice...Now, what's your problem, my lady?
I was asking him, if it isn't time for him to sleep yet, Sir It's already too late now Why are you in a hurry today? Do you have any more customers today? Stop it, Sir! Why don't you make her a drink as well? Let her also have one I'm still wondering where that packet of 'mixture' has gone Who's it now? You go and take a look Damn, wonder who it is... Bro, there's a ghost dressed up in whites Ghost? Move... F**k! Who's it? Pottakuzhy! Pottakuzhy? Pottakuzhy Sudaresan, he's my uncle, belongs to my party If it's your uncle and your party, why can't you deal with him? He's in a different group within the party He's a rascal He'll now take advantage of this and defame me You go and hide her somewhere Hide her? Me? Sh*t! His uncle is here, you've to hide somewhere Go under this one I can't hide under this one Please hide somewhere lady, otherwise all of us will go to jail Why should I go? You go to jail if you want What's the problem? Haven't you hid this thing yet? This thing? I'm not your wife to be called 'this thing' Hide her somehwere! Please don't make noise! Do one thing. There's a bathroom inside this. Hide there. Shall I open? Yes, open, open Oh my god...
Was it Sundaresan uncle? It WAS Sundaresan uncle and still IS Sundaresan uncle Just keep that in mind Saw the lights here, that's why I came Knew you would be here Usually it's when you come that the lights are on What are you looking for? Please sit In the last elections, you pulled the rug from my feet... That's why I'm now known as the 'fallen candidate' That's part of politics right? After all, we are family... Don't keep all that in mind How's aunt doing? Yeah, she's fine...It's her birthday today
I had promised her that I'll be home for lunch... But I was too busy to go Since I've become the core committee member, I've been very very busy Unlike you guys, who fool the youngsters in the party in the name of 'youth wing' And in addition, a thief broke into our house the other day That's good to know What? No, I was saying it's a terrible news Did he take anything? HE was a strange guy. Because he couldn't get inside, he took all the clothes that were hanging outside. That's a 'variety' thief! I even saw him And then? Then what? As soon as the neighbours came, he ran away. He even took away the briefs!! Beef? Not beef, brief! Underwear!! If it was beef, things wouldn't be easy for you... Who's this guy? Uncle, this is my friend, Murugan Hello Ohh...
But, a thief that steals only clothes? Might be a petty guy... But, how can there be robbers without even underwear, these days? Mask, Mask, Mask, just Rs.5 each...discount sales!! Come, come... buy one and stop corona What are you looking at, son? Is this cut from an underwear? Well, I got only a cotton underwear yesterday I meant, this is a good cotton underwear, sorry mask... Will it be profitable for you to sell at such a low price? That's socialism, son! Not looking at profits, this is charity... Ah, leave it...
So, three of you were going to enjoy the drinks, eh? Not three, uncle... just the two of us... If you are only two, why are there 3 glasses? Who's the third one? Uncle, it's only the two of us Uncle, he actually made the drink and kept it ready for you. He doesn't have anything against you.
mmm, mmm... Isn't there anything else other than the pickle? No 'mixture' or 'pakkavada'? Had bought them, uncle... Misplaced it somewhere... You misplaced 'touchings'? This is like forgetting the 'thali' (nuptial chain) for the wedding!! Wow, great dialog for the trailer Shall I make one more, uncle? Have it... Your friend is getting into my nerves Looks like he's trying to get me drunk Make one anyways [Thief coughing] It's full of dust here, that's why... Hmm...I smelt something fishy the moment I walked in... Who's it? It's her [Thief coughing] I need to pee Now? Why? Is there a specific time to pee? But it's already late, uncle? Won't aunt be looking for you? I'll pee and then go The bathroom here is dirty. Can't you pee out?
Out on who, you? Hey no! There's a toilet outside the house. Can't you pee there? I'll decide where to pee This is my nephew's house...Move! Are you hiding someone here? No no no...nothing like that...he's not that kind of a guy I don't doubt him, I doubt only you... Where's she? Inside there She's there? Yes Damn! [Toilet flushing sound] See, we told you there's no one there Where's she? I don't know You only said she was hiding in there I didn't see her...where's he going?
How do I know? Sudhi, Sudhi... Yes... Won't let us burst crackers on Diwali... What happened, uncle? What did you say? There are only two of you, third glass is for me... etc etc Nice acting, both of you Uncle, when he expressed his desire...please don't make it an issue I WILL make it an issue You thought you can fool me easily? You thought I'll not find out? Who's he? Tell me, who's he? Murugan... Murugan...
Why did you hide him? Did he kill someone? Or, has he stolen something? Er… Why aren't you saying anything? Who are you? I've seen you somewhere Ah, that's why...that's why we hid him Look at him carefully...Haevn't you seen him somewhere? I've seen him somewhere He's a celebrity, uncle... That's what he is...
Celebrity? Him? You know? When a celebrity comes to a place, he gets mobbed by people... That's why we hid him Ah, now I got it... Aren't you Mr.Dheeraj Kumar, who is acting as the thief in 'Kuthuvilakku' serial? Correct, See Murugan, uncle has got it right... After all Uncle is a social figure...he would know everyone very well I see 'Kuthuvilakku' serial regularly...that's why your face is so recognizable
Correct, correct... Dheeraj Kumar, why are you not saying anything? [stuttering] If you keep on talking, how can I talk? What?? What language is this? Uncle, he has a bit of stuttering, that's why Then, what about in the serial? It's dubbing This is not a small stutter... Come... Come, let me ask you something What's your new serial name? Silent Witness Silent? Silent Witness Silent Witness! Not serial, it's a drama! Dung-what? Not dung, it's a drama! Oh drama! Yes, it's full of gunshots! Lots of gunshots!! Gunshots? Yes! What's the story? Story is just happening here! He meant, the story is being currently written, right? Isn't aunt waiting for you? Shouldn't you be going now? It was nice meeting you! I'm leaving I'll call up High Command and recommend a national award for serial artists [Thief crying in pain] Who are you? Stutter-guy! Brother, we're not getting any fish here Dude, place the bait a little further. Then only the fish will come I told you to bring some coconut podder Brother, it's been a while now Stop, I'm getting a call from Sundaresan Sir Joemon, you were right. Sudhi and team is hiding a woman there. You call up people and go there. Are you sure? If it's a false alarm, then we'll be in a soup I'll find her wherever they hide her.
She's hiding behind the curtain inside the bedroom, I saw her I need to pee You wait and see, guys We'll ensure that he's locked up There's a serial artist with them. So, people will take notice You do one thing. Call all the newspaper guys. Let things heat up a bit. If it's just us, people will think it's because of the infighting within the party Leave it to me, Sir. But, aren't you coming?
No man, I'm going home. Today it's my wife's birthday. Going to surprise her with a gift. Ok. You can proceed then. Don't worry, I'll handle this. Tomorrow his shameful face would be all over the newspapers and TV channels Stop talking now and go there immediately. Don't give them time to escape.
Alright, Sir. Hey guys, come. To hell with his bait and fishing. Are we done already? [Pottakuzhy singing] Sir, shall I go? Sit down, you idiot! I'll take up your case once this is solved. Sir, I'll get you the packet of 'mixture' and 'pakkavada', if you untie me. One is literally on fire here. His 'mixture' and 'pakkavada'!!
Where the hell is she? Jasmine, Jasmine When he came inside the room, I hid behind the curtain. That was a smart move. My car is there outside. You go and sit there. Go, go. Uh, the uncle! Look at him carefully...Haevn't you seen him somewhere? He's a celebrity, uncle...
Man, you're amazing! [Door knocks] This must be her. Go and open the door. Oh my Jasmine! Why are you here? Move out, fella! Joemon, behave yourself! How about you, then? You go and look there, you go here. Wait and see what's going to happen to you! Who's this? He said she was hiding somewhere here! Suresh, Ramesh! Anyone there? No trace of any woman there! How about there? Nothing there, either! Then, let's go outside and search. Get lost, you! I looked everywhere. Do one thing. You go that side. And you, this side. You'll be done by today! What's up, man? No one here, bro! That's impossible! What will I tell the press guys when they come? Let's leave then. Why Joemon? You didn't find anyone? Are you leaving already? No, not leaving. Will leave only after I find something here!
I see, you were hiding it here! Nice! Sudhi, you could have offered this to us earlier! Give one for me too, bro! You're not yet ready to eat this. I'll let you know, when you are! Ok Sudhi. So, goodnight! Goodnight! Wear a helmet and go! Ride carefully! Wait, isn't that our scooter? Run, catch him! Why are you guys running behind me? Go take your bike and come! Stop, stop! If I send you guys alone, you'll end up in a bar! Go, go...honk the horn...Thief, vehicle thief!!
The thief! Let the thief go. Where is SHE? I heard her get into the car and close the door. Which car was that, then? Where were you until midnight? Can't you exclude the social service atleast on my birthday? Get in now, will you? Don't be angry, my dear Kusumam. Just see what gift I've bought for you!
See for yourself! Who's this woman? Woman? Who are you? I mean, who are you? Oh my lord, this man has ruined my life! He has brought in another wife now! Stop crying, my dear Kusumam! Is this your social service? Namaste Local News Notorious thief, 'Konja suku' has been nabbed. He was attempting a robbery at Kerala Vikas Party Youth wing Leader Sudhish Kadakkal's home. He robbed a bike and set off, but the fuel got over and fell into the hands of the locals. He robs clothes and makes cheap masks for people during day time and robs during the night! Grandma, the thief has been caught! In another incident, Kerala Vikas Party Leader, Sundaresan was attacked by an unknown assailant and has been admitted to the hospital. He was attacked at his own home with a club. Sundaresan said he could not recognize the assailant.
The police said that Sundaresan has not filed a complaint. What's it? Stop it!
2021-07-12 20:44
Show Video
Other news