Bloomberg Markets Full Show (09/15/2022)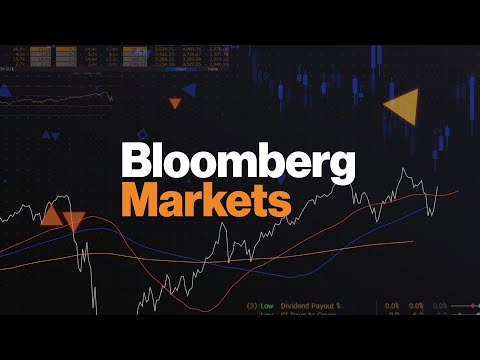 Show Video
>> FROM THE FINANCIAL CENTERS OF THE WORLD, THIS IS "BLUEBIRD MARK," -- BLOOMBERG MARKETS," WITH ALIX STEEL AND GUY JOHNSON. LISA: HERE ARE YOUR CROPS --ALIX: ERCOT -- ECONOMISTS REVISING TERMINAL RATES AS INVESTORS WORN OF AN IMPENDING STOCK CRASH. DOES IT MEAN DISASTER FOR EQUITIES? RETAIL SALES ARE ON THE UPSIDE AS WE CAN EAT AND BUY CARS WITH NO COLLAPSE IN CONSUMER SPENDING. WE WILL BREAK IT DOWN WITH CRAIG FULLER. HEY, OLD FRIENDS. PUTIN AND G REITERATING SUPPORT -- PUTIN AND XI ARE OLD FRIENDS SUPPORTING EACH OTHER. WHAT'S THE MAIN NARRATIVE? EQUITIES, ZERO CONVICTION IN THE RALLY THAT WE SAW YESTERDAY. GUY: ABSOLUTELY.
THE MARKET STILL CANNOT FIGURE OUT WHAT IT WANTS TO DO. THEY ARE ALREADY STRUGGLING WITH THE NARRATIVE THEY WANT TO HOLD ONTO. RAY DALIO IS OUT THERE TALKING ABOUT THE FED BREAKING SOMETHING . GOLDMAN SACHS NOW SAYING DON'T BUY IT.
PEOPLE ARE GETTING JITTERY HERE. THEY ARE NOT BUYING THE DIP. THAT'S REALLY INTERESTING. THERE IS NO OBVIOUS AND CLEAR NARRATIVE RIGHT NOW OTHER THAN THE FED IS GOING TO RAISE RATES AND THAT'S THEIR -- SOME POINT SOMETHING'S GOING TO BREAK. BUT WHAT POINT IS THAT? ALIX: MORTGAGE RATES ARE ABOVE 6% IN THE U.S. FOR THE FIRST TIME SINCE 2008. THE FED GOING TO HIKE? CERTAIN AREAS ARE GOING LOWER.
WE KNOW THAT. HOW MUCH PAIN DOES THAT HAVE TO BE? DOES A PEEK AT INFLATION UNITS FOR STOCK? HOW DO YOU DRAW THAT THROUGH TWO 2023? GUY: ABSOLUTELY. THE MARKET IS STRUGGLING WITH THE MECHANICS OF HOW THIS IS GOING TO WORK. RAY DALIO IS TRYING TO MAKE THE MATH WORK. HE DID A PIECE THAT A LOT OF PEOPLE HAVE READ AND HE CAME OUT AND SAID THE FEDERAL FUNDS RATE 4.5 PERCENT, STOCKS LOWER BY 20%. THAT'S A PRETTY CLEAR RELATIONSHIP AND HE WENT ON TO
SAY THAT IT WOULD BRING DOWN PRIVATE SET -- PRIVATE SECTOR CREDIT GROWTH. BASICALLY TAKING US TO WHAT WE ARE TRYING TO FIGURE OUT. TRYING TO ANSWER THE QUESTION THE MARKET IS GRAPPLING WITH RIGHT NOW. DISTILLING IT DOWN INTO THOSE TERMS, DOES FOR .5% CRASH STOCKS? THAT'S INCREDIBLY SIMPLISTIC BUT MAYBE IT'S A GOOD STARTING POINT FOR GETTING A HANDLE ON WHAT'S HAPPENING HERE. LET'S START WITH 4.5 AND THEN
TALK ABOUT THE MARKET REACTION. DEALING WITH THE REACTION IN EQUITIES, LET'S START HERE AT THE BEGINNING OF THAT QUESTION. 4.5%. HOW LIKELY IS IT IN HOW QUICKLY COULD WE GET THERE? >> THAT'S THE TARGET AND WE THINK WE WILL GET THERE BY MARCH OF NEXT YEAR. ONLY ANOTHER SIX MONTHS OR SO BEFORE WE GET THERE. OBVIOUSLY ALL THE THINGS THAT
YOU JUST TALKED ABOUT THERE, THAT'S EVERYTHING THE FED IS TRYING TO DO, RIGHT? SLOW DOWN CREDIT GROWTH AND GET DEMAND FOR THE SECTORS THAT ARE CREDIT SENSITIVE DOWN AND SLOW DOWN THE ECONOMY IN GENERAL. THIS MORNING WE GOT DATA SUGGESTING THAT WE ARE SOME SLOWING IN RETAIL SALES WHAT YOU LOOK AT THINGS LIKE THE CONTROL GROUP. YOU ARE SEEING A SIGNIFICANT MIDCYCLE SLOWDOWN IF NOT MAYBE THE BEGINNINGS OF A MORE PROLONGED SLOWDOWN. ALIX:
TAKING THE OTHER SIDE OF THAT, 4.5%, SLOWING THE ECONOMY. WHAT DOES IT DO FOR STOCKS? >> WHAT IT MADE ME THINK, IN HIS POST HE SAID 4.5% TO 6%. 4.5 WAS THE LOWER END AND I THOUGHT TO MYSELF WHAT DOES THAT MEAN FOR EQUITIES. NOW THE BOND MARKET ISN'T COOPERATING. .
THIS IS WHAT I TALK TO PEOPLE ABOUT IN TERMS OF HITTING BOTTOM. MARKET GOALS ARE STILL QUITE STRETCHED. IT'S REALLY, IT'S A GREAT QUESTION FOR THE DAY FOR THE PEOPLE I TALKED TO. GUY: IRA, 4.5 TO SIX, IS 4.5 THE BOTTOM END OF THE RANGE? IRA: I THINK 6% WOULD BE PRETTY ASTOUNDING.
WE ARE ALREADY STARTING TO SEE SOME OF THE ROLLOVER THE REAL ECONOMIC DATA THAT WE LOOK AT. EVEN THE SURVEY DATA MIGHT BE SLIGHTLY BETTER. LOOKING AT THE MANUFACTURING SURVEY AND THE NEW ORDERS COMPONENT OF THAT THAT HAS POPPED UP A BIT RECENTLY. THAT'S POSITIVE FOR THE NEXT
THREE MONTHS. LOOKING AT SOME OF THE DATA FROM THIS WEEK, IF THE FED WANTS TO HIKE AND WE GET TO FOUR POINT 5%, THAT'S OUR CALL. I THINK THAT'S PROBABLY THE RANGE.
ABOUT 5% WOULD ONLY OCCUR IF YOU DIDN'T SEE A SIGNIFICANT SLOWING IN THE ECONOMY AND WE ARE ALREADY STARTING TO SEE SIGNS OF THE ECONOMY SLOWING. I DO THINK THAT THE FED WILL PAUSE AT SOME POINT. THE BIGGER THING FOR THE TREASURY MARKET AND SOMETHING THAT IS BEING PRICED NOW A LITTLE BIT WHEN YOU LOOK AT THE FLATTENING OF THE YIELD CURVE, THE MARKET HAS TO PRICE OUT THE IDEA OF EARLY INTEREST RATE CUTS . THAT'S PROBABLY THE BIGGER ISSUE FOR THE TREASURY MARKET RIGHT NOW WITH RISK ASSETS LIKE THE CORPORATE CREDIT AND EQUITY MARKETS. THEY WILL HAVE TO ADJUST THEIR OWN EXPECTATIONS OF HOW YOU DISCOUNT, DISCOUNT VARIOUS SECURITIES WHEN YOU HAVE INTEREST RATES SAFER 12 MONTHS AT 4.5%. ALIX: RIGHT.
WE HAVE BEEN TALKING A LOT THIS WEEK ABOUT HOW RETAIL INVESTORS DID BUY IN AND I WONDER IF THERE ARE CONDITIONS FOR THE FED CUTS SOONER THAN WILL HAPPEN AND WHAT NEEDS TO BE PRICED INTO THE EQUITY MARKET? IF THAT SCENARIO THAT I RELATE OUTCOMES TRUE. IRA: ISABELLE: NOT TO OVER STASH ISABELLE: -- ISABELLE: NOT TO OVERSIMPLIFY, BUT IF THEY SEE IT DIP, MAYBE THEN THEY BUY IN THE HOPES OF IT GOING UP. ONLY SHARON BELL JUST WARNED AGAINST THAT, THE RECENT RALLY MAY NOT HAVE AS MUCH CONVICTION YET AND THAT IS WHAT I WROTE ACTUALLY IN THE COLUMN.
TREATERS WERE NOT -- TRADERS WERE NOT PREPARED AND IT TURNED OUT HOTTER THAN EXPECTED THAT THERE WAS A NOTE EARLIER TODAY THAT SAID YOU KNOW, IT'S A RECALIBRATION OF EXPECTATIONS, NOTHING MORE THAN THAT. RETAIL TRADERS REALLY HAVE TO, PROFESSIONALLY, REPOSITION AND RETHINK THEIR SYSTEM. THESE ARE UNUSUAL TIMES. GUY: ISABELLE, HOW FAR AWAY FROM THAT YOU THINK WE ARE? YOU GUYS LOOK AT IT EVERY DAY, YOUR FANTASTIC. YOU TALKED TO A LOT OF PEOPLE IN READ A LOT OF NOTES. HOW FAR AWAY FROM THAT CHANGE OF MINDSET ARE WE FROM THAT WHERE THE FED RISES TO THE RESCUE? HOW FAR AWAY ARE WE FROM THIS IDEA THAT THIS IS A NEW PARADIGM? EQUITY MARKETS IN PARTICULAR DON'T SEEM TO BE THERE. THEY ARE STILL CONDITIONED BY
THE LAST 10 YEARS. HOW FAR AWAY FROM THAT ARE WE? ISABELLE: IT WILL ALWAYS BE BEARISH BUT SOMETIMES I TALK TO SOME PEOPLE WHO ARE BEARS AND OTHERS WHO ARE BULLS AND PEOPLE HAVE DIFFERENT SENSES OF IT. BUT THE ANALYSTS I HAVE SPOKEN TO HAVE SAID THERE IS MORE TO GO IN THEY HAVE THE BOTTOM YET. ALIX:
LEADING US TO WHAT IRA WAS TALKING ABOUT, PRICING OUT THE CUT IN THAT FIRST HALF. HOW DOES THE FED REALLY START TO SIGNAL THAT IN A CONFERENCE NEXT WEEK? IRA: THEY CONTINUE TO SAY WHAT A NUMBER OF MEMBERS HAVE SAID. TERMINAL RATE, ONCE WE GET THERE WE STAY THERE FOR A LONG TIME AND THE THING IS THEY HAVEN'T SAID HOW LONG THAT IS.
I DO WANT TO MENTION THAT IF STOCKS GO DOWN 20%, ONE OF THE THINGS THAT PEOPLE ARE KIND OF USE TO THE FED PUT. WILL IT COME BACK INTO PLAY WHEN YOU HAVE EQUITY PRICES GOING DOWN A LOT? I THINK THERE IS STILL A FED PUT AT ITS LOWER THAN WHERE IT IS RIGHT NOW AND ALSO CONTINGENT ON INFLATION COMING DOWN A LOT THAT IS SOMETHING WE BASICALLY HAVE TWO GENERATIONS. -- HAVEN'T SEEN IN TWO GENERATIONS. ALIX: THANK YOU BOTH VERY MUCH. COMING UP, MORE ON THE QUESTION OF THE DAY. IS RAY DALIO RIGHT?
UP 4.5% ON THE FED FUNDS RATE, WITH THAT BECAUSE STOCKS PLUMMET? THIS IS BLOOMBERG. THIS IS BLOOMBERG. ♪ >> IF IT'S TRUE THAT INFLATION HURTS PEOPLE, THE QUESTION IS, IS THE SOLUTION YOU ARE CREATING WORSE? THAT IS UNDOUBTEDLY TRUE. IT TAKES LONGER TO GET RID OF UNEMPLOYMENT. IT HURTS EVERYBODY. DESPITE THE RHETORIC. ALL THE EVIDENCE IS COMPLETELY
WRONG. ALIX: HE WENT ON TO SAY THAT THE FED IS WRONG. WITH US NOW, THE PRESIDENT AND CIO OF GRACE CAPITAL. DOWN TO FOUR. -- 4.5%? KATE: I AGREE. SADLY I THINK WE WILL GET THE DOWN MOVE NO MATTER WHAT. DEFINITELY 4.5% GETS US THERE.
STOCKS ARE NOT UNDERPRICED BY ANY MEANS, THEY ARE SO OVERPRICED. IT'S BEEN AN OVERPRICED SITUATION FOR SO LONG, WE FORGET . VALUATION MATTERS. GUY: WHAT MESSAGE ARE YOU HEARING FROM THE FED AND WHAT MESSAGES THE MARKET IN AGGREGATE HEARING FROM THE FED? KATE: THE FED HAS BEEN CRYSTAL-CLEAR. THEY WANT TO CRUSH INFLATION. THEY DON'T CARE WHAT HAPPENS TO
EMPLOYMENT, THE STOCK MARKET, FOR NOW. THEY DON'T CARE WHAT HAPPENS TO THE REAL ESTATE MARKET. LOOK AT WHAT IS HAPPENING IN THE REAL ESTATE MARKET.
PRETTY SOON MORTGAGES WILL BE AT 8%. ALIX: YOU SAID YES WHEN IT CAME TO STOCKS. NOW THAT POINT THAT THE FED PUT IT THERE AND IS DIFFERENT THAN WE USED TO THINK IT IS LOWER THAN WE THOUGHT. WHAT DO YOU THINK THE FED PUT IS? TOM: -- KATE: I'M NOT SURE THE FED PUT IS THERE AND I COULDN'T BEGIN TO SPECULATE WHERE IT IS. I THINK THAT THE PROBLEM IS THIS GETTING OUT OF HAND.
THE MARKET GOING DOWN 25%, PEOPLE PANIC. IT WOULD BE A STAMPEDE OUT. WE HAVE A LOT OF RETIREES AND PEOPLE WHO RELY ON THE MARKET.
GUY: WHAT DO I DO IF THAT IS MY BASE CASE? HOW IN CAN I INVEST IN THAT KIND OF SCENARIO? KATE: HOLD CASH. UTILITIES, MAYBE. STAY AWAY FROM MORTGAGES. STAY AWAY FROM BANKS, INVESTMENT BANKS, FINANCIALS. THEY WILL SUFFER. THERE WILL NOT BE MUCH DEAL FLOW ON WALL STREET.
IT'S ONE TO AVOID. YES. SHORT-TERM TREASURIES AT THAT PRICE, YOU COULD TAKE ADVANTAGE OF IT. BUT EVERYTHING ELSE I THINK IS GOING TO BE UGLY. JUST MINE UGLY. ALIX: YOU MENTIONED CASH HOLDINGS AND ITS THE HIGHEST SINCE 2011. HOW ACTIVE ARE YOU GOING TO BE IN DOING THAT CASH? YOU ARE PAINTING A PRETTY GRIM PICTURE. ARE YOU WAITING TO FIND A
BOTTOM OR ROLL OVER ON INFLATION THAT IS ANGELA NOT? CATE: AT SOME POINT THERE IS GOING TO BE A CONTRARIAN PLAY. AT SOME POINT THE MARKET WILL GET SO UGLY THAT THE CONTRARIANS WILL BE WILLING TO STEP IN AND I MIGHT BE ONE OF THEM. BUT RIGHT NOW I THINK IT IS ABOUT ASSET PRESERVATION. I THINK THAT THE MARKET IS GOING TO BOTTOM IN MARCH. I DIDN'T SAY 2023 OR 2024 BUT THINK ABOUT IT, 20, 03, BEWARE THE IDES OF MARCH. ALIX: -- GUY: YOU BRING UP A SERIES OF CYCLES THERE. WHAT'S THE NEAREST ANALOG TO
WHAT WE ARE GOING THROUGH NOW? CATE: THE END OF AUGUST 2000, 2001. THE TELECOM BUBBLE. INTERNET STOCK BUBBLE. IT WAS A LOT OF MONEY CHASING AFTER THESE STOCKS. VALUATIONS WENT CRAZY. THEY HAVE GOT EVEN CRAZIER.
SALES UP TO 20 TIMES. MEME STOCKS. AT FTES. BITCOIN. CRYPTOCURRENCY. THINGS THAT MAKE NO FUNDAMENTAL SENSE.
NO FUNDAMENTAL SENSE AT ALL. ONE BITCOIN'S HIGH -- AT BY, ONE IS CELL. NOBODY KNEW. THIS IS MUCH MORE LIKE THE LATE 90'S, TO THOUSANDS. THAT'S THE CLOSEST ANALOG. ALIX: WHAT ALSO FEELS DIFFERENT IS THAT THERE IS MORE FISCAL SUPPORT COMING. FROM ANY GOVERNMENT THAT YOU
LOOK AT, INFLATION PRODUCTION ACT WITH A LOT OF MONEY TO SPEND ON STUFF, IN EUROPE THEY WILL BE SPENDING ALIENS ON CLEAN ENERGY AND CAPPING GAS BILLS AND HELPING THE CONSUMER. WHAT IS THE CONFLICT THOUGH BETWEEN WHAT CENTRAL BANKS ARE DOING AND WHAT GOVERNMENTS ARE DOING? IS THAT CHANGE THE CYCLE WE ARE IN? CATE: IT'S GOING TO BE A VERY STRANGE CYCLE. WE HAVE HAD WORKERS JUST DISAPPEAR. IF WE HAVE RECESSION IT WILL BE AT FULL EMPLOYMENT. THAT WAS PRETTY WEIRD. WE ALSO HAD THE SUPPLY SHOP SITUATION WITH WHAT'S GOING ON WITH CHINA. NOW WE HAVE JOBS MIGRATING BACK TO THE U.S.. PEOPLE TRYING TO GET AWAY FROM
CHIPS AND RELYING ON OLD SUPPLY CHAINS. THERE IS A LOT GOING ON THAT IS COUNTER TO WHAT THE FED IS TRYING TO DO. THE DEMAND IS COMING IN FROM OTHER SOURCES. GUY: GREAT TO CATCH UP.
INTERESTING POINTS YOU MADE THERE. ALWAYS GOOD STUFF. THANK YOU VERY MUCH INDEED. GREATLY APPRECIATED. WHAT ARE WE DOING NEXT? TALKING ABOUT THE DEAL THAT LOOKS LIKE IT'S BEEN DONE. U.S. OIL COMPANY NEGOTIATORS READING A TENTATIVE AGREEMENT AFTER A MARATHON BARGAINING SESSION. WE WILL BRING YOU DETAILS LIVE FROM JERSEY CITY. THAT'S NEXT. THIS IS BLOOMBERG. ♪
ALIX: -- >> TIME FOR THE BLOOMBERG IS THIS FLASH WITH A LOOK AT THE BIGGEST STORIES IN THE NEWS RIGHT NOW. I AM RITIKA GUPTA. A DEAL VALUED AT $20 BILLION, THE BIGGEST EVER TAKEOVER OF A PRIVATE SOFTWARE COMPANY WITH AN ACQUISITION THAT WILL HELP THE BUYER EXPAND TOOLS FOR CREATIVE PROFESSIONALS. ALLOWING CUSTOMERS TO COLLABORATE ON SOFTWARE AS THEY BUILD. TENNIS STAR ROGER FEDOR IS RETIRING FROM THE SPORT.
INJURIES AND SURGERIES IN THE LAST FEW YEARS TAKING THEIR TOLL. HE SAID THAT HIS APPEARANCE IN LONDON NEXT WEEK WILL BE HIS LAST COMPETITIVE MATCH. A TENTATIVE DEAL TO PRESERVE WHAT COULD HAVE BEEN -- PREVENT A DAMAGING RAILROAD STRIKE IN THE U.S.. SAYING THAT RAILROAD COMPANIES AND UNIONS REPRESENTING 100,000 WORKERS CAME TO AN AGREEMENT ON 20 STRAIGHT HOURS OF NEGOTIATION. THE GOVERNOR SAID THE DEAL
BALANCES THE NEEDS OF WORKERS AND THE NATIONAL ECONOMY. THEY GOT ONE OF THEIR KEY DEMANDS. THAT IS YOUR LATEST BUSINESS FLASH. ALIX: APPRECIATE THAT. I WANT TO GO NOW TO GREENVILLE YARD WITH OUR CORRESPONDENT ON THE GROUND. IS THIS THE REAL DEAL? KRITI: IT'S INTERESTING, BUT THE DEAL STARTED THERE WAS A LOT OF QUESTIONS ABOUT HOW THE BIDEN ADMINISTRATION WAS TACKLING IT.
THEY HAD WANTED SOMETHING WITH MORE SICKLEAVE AND ROUTINE CHECKS. THAT'S THE GAME CHANGER HERE. AS WE GET A STATEMENT ON THE TWO BIGGEST UNIONS IN THE 13 UNION ALLIANCE THAT YOU SAW WORKING WITH MARTY WALSH AND A BIDEN ADMINISTRATION, THE BIGGEST TWO JUST RELEASED A STATEMENT TO SAY THAT WE GOT EXACTLY THAT. NOT ONLY DID YOU GET ANY ADDITIONAL DAY OFF, YOU GOT PAY FOR THE ADDITIONAL DAY OFF. YOU ALSO GOT MORE ACCESS TO HEALTH CARE BENEFITS AND NOT UTILIZED WHEN YOU NEED TO TAKE TIME OFF TO GO TO THE DOCTOR FOR SURGICAL PROCEDURES AND THINGS LIKE THAT. AND OF THE CHERRY ON TOP OF THAT SUNDAY IS THAT IT DOESN'T COSTS EXTRA. THE HEALTH CARE COSTS WILL NOT BE INCREASED AND THAT WAS ONE OF THE STICKING POINTS FROM THE RAILROAD SIDE.
LIKE FROM THE RAILWAY OWNED BY BERKSHIRE HATHAWAY. THEY WANTED THE BENEFITS WERE INSTALLED THAT THE WORKERS THEMSELVES WOULD HAVE TO PAY THE EXTRA COSTS AND THAT WAS WHAT WAS BLOCKED AND NEGOTIATED BY MARTY WALSH AND HIS TEAM. GUY: HOW QUICKLY DOES THE NETWORK GET BACK TO NORMAL? KRITI: THAT'S THE BIG QUESTION. THIS IS A TENTATIVE AGREEMENT. UNION MEMBERSHIP HAS TO VOTE ON IT. THEY HAVE UNTIL MIDNIGHT BUT THERE IS A COOLING-OFF BUILT-IN. IF THE MEMBERSHIP DOES NOT GO THROUGH, THEY HAVE ABOUT THREE WEEKS, STILL, WHERE THEY WILL BE DISCUSSING AND NEGOTIATING FURTHER SOME OF THIS FINE PRINT AND THEN FURTHER THE QUESTION COMES BACK TO DOES CONGRESS IMPOSE THESE DEALS ON THE WORKERS OR TO THE WORKERS ACTUALLY GO ON STRIKE? THAT'S GOING TO BE THE QUESTION IN A COUPLE OF WEEKS.
FROM AN ECONOMIC PERSPECTIVE WE ARE WAITING ON THE LIKES OF CSX AND AMTRAK TO RESUME OPERATIONS. EARLIER TODAY AMTRAK SAID THAT THEY WERE LOOKING BACK AT GETTING TO A NORMAL SCHEDULE AFTER CANCELING LONG-DISTANCE TRAIN SERVICE YESTERDAY. THAT IS WHAT WE ARE WAITING FOR. GRAIN SHIPMENTS, INTERMODAL
CARGO. THAT WILL BE THE GAME CHANGER FOR THE ECONOMY. ALIX: QUICKLY, BEHIND YOU THERE IS A LOT OF ACTIVITY.
WHAT IS HAPPENING? CATE: I MET GREENVILLE HE -- KRITI: I MET GREENVILLE YARD, INTERMODAL IMPORTANCE, FANCY TALK FOR ANYTHING GOES FROM SHIP TO TRYING TO TROT, NEW JERSEY IS RIGHT BY ONE OF THE MAJOR PORTS OF THE ENTIRE COUNTRY. WHAT'S CRUCIAL HERE AS WE CAME UP TO THE YARD IS THAT A LOT OF THE CARGO THAT IS PERHAPS BEING HALTED, FOR EXAMPLE, LIKE NEW VEHICLES, WE SAW TRUCKS AND TRUCKS LINED UP ON THE SIDE OF THE ROAD NOT ABLE TO ACTUALLY GET ON THE TRAINS AND MOVE ACROSS THE COUNTRY. THE MOST EFFICIENT WAY FOR THE AUTO INDUSTRY TO MOVE THEIR NEW VEHICLES AND THEY AREN'T ABLE TO DO THAT RIGHT NOW. THERE HAD BEEN A BUILDUP BUT
BEHIND ME YOU ARE SEEING ACTIVITY PICKING UP. HYUNDAI, FOR EXAMPLE, WITH THE CARGO BOXES BEHIND ME, THINGS SEEM RELATIVELY QUIET, THE WAY THAT YOU WOULD SEE ON A NORMAL DAY. GUY: GREAT REPORTING, THANKS FOR BEING OUT THERE FOR US AND UPDATING FOR US. WE REALLY APPRECIATE IT. ALIX, WE SOLVED YOUR PROBLEM, NOW IT WOULD BE NICE IF WE SOLVED HOURS.
TRAIN STRIKES ARE STILL A PART OF THE LANDSCAPE OVER HERE. ALIX: THAT'S RIGHT. IF THAT WINDS UP GOING THROUGH, WHAT OTHER PUBLIC WORKERS ARE NOT GOING TO WANT THAT? IT'S EXACTLY WHAT WE HAVE SEEN IN THE U.K., THE BALL THAT CONTINUES TO ROLL.
GUY: ABSOLUTELY AND YOU ARE SEEING IT MOVE OUT OF ALL SORTS OF DIFFERENT SECTORS. SOLICITORS, BARRISTERS ON STRIKE . IT IS SORT OF THE CORNERS OF THE ECONOMY. THEY CONTINUE TO DO IT. A FLAT HIATUS RIGHT NOW BUT IT >> ABOUT AN HOUR INTO U.S. TRADING SESSIONS. ABIGAIL:
WE ARE GOING TO SEE A LITTLE BIT OF MIXED ACTION. TWO OUT OF THE LAST THREE DAYS, THE DECLINES AT THIS POINT A LITTLE BIT GRADER. THE NASDAQ LEADING THE CHARGE DOWN HALF A PERCENT. THE TRANSPORT AVERAGE WHICH HAD BEEN HIGHER EARLIER ON RAIL STOCKS GOING HIGHER ON THE ANNOUNCEMENT EARLIER THAT THE STRIKE WAS AVERTED AND THERE WAS A DEAL MADE WITH THE RAIL COMPANIES IN THE UNION. A TENTATIVE DEAL IS LIKELY. CRUDE OIL SESSION LOWS DOWN
3.2%. AN INTERESTING PIECE OF DATA. RETAIL SALES BETTER THAN EXPECTED IN THE CONSUMER IS STILL THERE BUT THE EMPIRE MANUFACTURING INDEX IS VERY INTERESTING BECAUSE IT SUGGESTING MAYBE IT'S NOT INFLATION WE SHOULD BE WORRYING ABOUT BUT DEFLATION. LOOK AT WHAT WE HAVE GOING ON HERE YOU CAN SEE BOTH ARE DECLINING. WE HAD A NUMBER OF PEOPLE
RECENTLY TALKING ABOUT THE IDEA INFLATION COULD BE THE CONCERN WHICH HAS BEEN THE CONCERN OVER THE PAST 14 TO 15 YEARS. WE TAKE A LOOK, LOOKING PRETTY BEARISH AT THIS POINT. WE SEEN THE S&P 500 DROP 20% WHICH WOULD MATCH THE TECHNICAL CHARTS WELL. ASSUMING HIS CALL CITING DEFLATION IS THE KEY RISK. THAT WAS ONE OF THE KEY RISKS OVER THE LAST 15 YEARS OR SO AND SAYING THE FED SHOULD STOP OR SLOW THESE RATE HIKES. I THINK CALLING FOR A 25 POINT BASIS HIKE AS OPPOSED TO THE 75 WHICH IS PRICED IN FOR NEXT WEEK.
AS FOR WHAT'S HAPPENING ON THE DAY. WHAT'S REALLY WEIGHING WITH OIL DOWN, THE ENERGY SECTOR, OTHER BIG ENERGY NAMES LOWER. HERE ARE THOSE RAIL STOCKS, UNION PACIFIC, MOVING HIGHER ON THE GOOD NEWS THAT THAT STRIKE AT LEAST FOR NOW IS STILL -- IS AVERTED.
, HEALTH CARE A KEY ISSUE. GUY: ABSOLUTELY. IT NEEDS TO GET FINALIZED. THANK YOU VERY MUCH INDEED. LET'S KIND OF ROLE IN TO RETAIL. U.S. RETAIL SALES UNEXPECTEDLY RISING IN AUGUST. IT LOOKS LIKE IT'S STILL HOLDING UP.
LET'S LOOK AT HOW THE CONSUMER IS DOING AND HOW WE ARE SPENDING THE EXTRA DOLLARS IN OUR WALLETS. THE FRONTIER CEO JOINS US NOW FROM THE U.S. CHAMBER OF COMMERCE SUMMIT TAKING PLACE IN WASHINGTON, D.C.. GOOD MORNING, THANKS FOR JOINING US.
IT STILL LOOKING FAIRLY GOOD. A GREAT SUMMER FOR THE AVIATION INDUSTRY, NOW WHAT? IS THAT DEMAND GOING TO STILL BE WITH US? IS THE CONSUMER CAN TO STAY STRONG? >> ALL INDICATIONS ARE THAT THE CONSUMERS STRONG AND WE NEVER SEE THAT BE THIS STRONG AND WERE LOOKING FORWARD TO THE HOLIDAY. ALIX: OUR PEOPLE BOOKING THAT FAR OUT BECAUSE I FEEL LIKE THE READ MONTHS AGO AS PEOPLE HOLDING TIGHT AND LOOKING AT THE VERY LAST MINUTE.
IS THAT STILL THE TREND. >> NOT FOR THE HOLIDAYS. I THINK WE GET A LITTLE CLOSER, THOUGH BE SOLD OUT. >> IN TERMS OF HOW THE CONSUMERS BEHAVING, ARE THEY STARTING TO TRADE DOWN? YOU'RE AN ULTRA LOW COST CARRIER. IN TERMS OF WHERE YOU WANT TO BE, A FULL-SERVICE, IS THE CONSUMER TO BE MIGRATING OR ARE YOU? BARRY: WE ARE SEEING A BIT OF THE WALMART EFFECT. THE HIGHEST INCOME WE'VE SEEN
BUT IT'S DRIVEN BY RISK IN TRADE DOWN COMING OUR WAY. BUT ALSO WERE SEEING PEOPLE WITH A LOT MORE MONEY AND THING WHEN YOU LOOK AT THE AIRLINE INDUSTRY BROADLY YOU EXPECT SOME CONCERNS , BOY YOU HAVE TO REMEMBER IS THE CAPACITY BROADLY IS STILL NOT BACK TO 2019 LEVELS. I THINK YOU HAVE A PRETTY SOFT LANDING IN THE AIRLINE SPACE BECAUSE OF THIS ANY PULLBACK THERE'S MORE REDUCTION FOR THE INDUSTRY. ALIX: I FEEL LIKE THE BIG CARRIERS MAY BE TRYING TO GET MORE COMPETITIVE LIKE UNIDA, -- UNITED, DELTA, AMERICAN CUTTING PRICES. DO YOU FEEL THIS DIFFERENT COMPETITION THIS TIME AROUND? BARRY: THE THING THAT'S CHANGED SINCE PRE-PANDEMIC OF THE COST STRUCTURES ARE WIDENING WHEN YOU LOOK AT DATA INCLUDED. WE'VE GOT TO COVER THAT PAIR THE CREDIT RATING MATTERS.
SO THAT PRESSURE IS HEALTHY FOR THE BROADER INDUSTRY. WE ARE SEEING THAT. >> WHERE YOU STILL SEEING SHORTAGES? CLEARLY AN ISSUE WITH PILOTS. IS THAT THE AREA YOU'RE SUFFERING FROM. WHAT'S HAPPENING OPERATIONALLY THAT YOU'RE REALLY STRUGGLING WITH? BARRY: WE'VE SEEN A LOT OF THOSE CHALLENGES WERE STAFFING SUBSIDES. YOU TAKE THE AIRPORT ENVIRONMENT AS AN EXAMPLE.
WE STRUGGLED FOR THE LAST YEAR AND A HALF BUT WE ARE NOW FULLY STAFFED AND WE ARE SEEING ATTRITION FALL WAY DOWN AND PEOPLE ACCEPTING JOBS. I THINK THERE IS LIGHT AT THE END OF THE TUNNEL IF YOU THINK ABOUT IT FROM AN OVERALL ECONOMIC PERSPECTIVE AND UNEMPLOYMENT PERSPECTIVE. HOPEFULLY WE SEE GOOD NEWS WITH THOSE NUMBERS THE NEXT FEW MONTHS AS A RESULT. ALIX: YOU GUYS HAVE A PILOT PROGRAM WHERE YOU CAN STILL APPLY AND IF YOU'RE IN THE MIDDLE OF LAUNCHING IT.
WHAT CONVERSATIONS YOU HAVING AROUND IT, WHAT INTEREST ARE YOU GETTING. >> IN THE FIRST MONTH WE HAD AROUND 600 APPLICATIONS SO REALLY EXCITED ABOUT IT AND IT CONTROLS THE SUPPLY FOR US AND ENSURES WE WILL HAVE PLENTY OF CAPACITY OF PILOTS. LOT OF EXCITEMENT ABOUT IT AND PEOPLE ARE BEING FORCED TO GO BACK TO THE OFFICE. THE DECIDING MAY BE IN OFFICE EMERGENCIES A BETTER WINDOW HERE. GUY: ABSOLUTELY. BARRY, LET'S TALK ABOUT THE MENDE STORY. IF -- IS SPIRIT JETBLUE FALLS TO THE FINAL HURDLE ARE YOU READY TO POUNCE? >> THAT'S A LONG WAYS AWAY AND WE WILL STAY OPEN MINDED BUT AT THIS POINT WE HAVE TO ASSUME IT GOES THROUGH. ALIX:
IF IT DOESN'T IS THERE ANOTHER OPPORTUNITY OR YOU'RE GOING TO PUT THE BLINDERS ON? >> WE ARE ALWAYS OPEN MINDED. WE WILL LOOK AT ANY OPPORTUNITY THAT COMES UP. GUY: THIS SCALE MATTER RIGHT NOW? DO YOU NEED TO GET BIGGER IT'S IMPORTANT RIGHT NOW, DO YOU THINK SCALE MATTERS, DO YOU NEED TO SCALE UP AND IN WHAT SHAPE OR FORM? >> SCALE HELPS. IT MAKES US MORE RELIABLE. IT MAKES OUR BRAND BIGGER AND IT ABSOLUTELY BENEFITS THAT. WE HAVE ENOUGH PLANES ON ORDER THAT WE CAN CONTINUE TO GROW AND DOUBLE OUR SIZE IN THE NEXT FIVE YEARS AND SO RIGHT NOW THAT'S OUR OPTION AND WE THINK IT'S A REALLY GOOD PLACE TO BE. YOU'RE IN A SITUATION WHERE IF THE DEAL GOES THROUGH, 95% OF THE AIRLINE CAPACITY WILL BE 30% OR HIGHER.
SO IT'S NEVER BEEN THAT GOOD SINCE PROBABLY SOUTHWEST AIRLINES IN THE LATE 80'S. ALIX: I WONDER IF YOU CAN WALK ME OUT A YEAR, YEAR-AND-A-HALF OR MAYBE MORE. THE AIRLINE INDUSTRY IS A CYCLICAL INDUSTRY AND EVERYONE'S TRYING TO BUILD CAPACITY AND GET EVERYTHING UP TO SNUFF SO WE CAN RUN OPERATIONALLY. WHAT HAPPENS IF WE NORMALIZE? EARLY IN A THREAT OF AN OVERCAPACITY SITUATION DOWN THE LINE. HOW DO YOU SEE THAT EVOLVING? BARRY: YOU ARE NOT IN AN OVERCAPACITY SITUATION. THEY HAVE SLOWED DOWN THEIR PRODUCTION SO YOU HAVE A SIGNIFICANT BACKLOG, IF ANYTHING ELSE HE CONSTRAINED CAPACITY FOR THE NEXT FIVE TO SEVEN YEARS BECAUSE THEY ARE TRYING TO CATCH UP.
PEOPLE REALLY WANT THE NEW TECHNOLOGY FOR EXAMPLE REALLY EXCITED LATER THIS MONTH AND WHEN IT COMES IN I WILL BE 120 MILES PER GALLON PER SEAT. THEY WANT TO DO AIRCRAFT BUT THEY ALSO WANT EFFICIENT AIRPLANES. WE ARE FORTUNATE TO HAVE AN ORDER BOOK BECAUSE ADDING THIS CAN BE CONSTRAINTS. >> WE APPRECIATE YOUR TIME TODAY. THANK YOU.
COMING UP WE WILL GO FROM PLANES TO TRAINS. THREAT OF A RAILROAD STRIKE HAS BEEN AVERTED. MORE ON THAT WITH CRAIG FULLER. THIS IS BLOOMBERG.
♪ COMING UP SENATOR ROB PORTMAN FROM OHIO. THIS IS BLOOMBERG. ♪ >> KEEPING UP WITH NEWSOM AROUND THE WORLD. IN UZBEKISTAN, VLADIMIR PUTIN TELLS TREND AS YOU PAYING HE UNDERSTANDS THE QUESTIONS AND CONCERNS ABOUT THE INVASION OF UKRAINE. HE SAYS CHINA IS WILLING TO WORK WITH RUSSIA. THE BIDEN ADMINISTRATION TODAY WILL UNVEIL SOME OF THE PLANNED CHANGES FOR THE INTERNAL REVENUE SERVICE.
THEY INCLUDE EFFORTS TO DRAMATICALLY BOLSTER THE CAPACITY AND CORE AND SUPPORT SERVICES. THIS INCLUDE NEW FUNDING FOR THE COLLECTION AGENCY. A MARATHON BARGAINING SESSION LED TO AN AGREEMENT TO AVERT A RAILROAD STRIKE IN THE U.S.. RAILROAD COMPANIES AND MORE THAN 100,000 WORKERS REACHED A DEAL. ONE OF THE KEY DEMANDS WAS TIME
FOR MEDICAL EVENTS. BIDEN WILL BE SPEAKING LATER THIS HOUR. WE WILL BRING THOSE COMMENTS LIVE. GLOBAL NEWS 24 HOURS A DAY ON AIR AND ON BLOOMBERG QUICKTAKE, POWERED BY MORE THAN 2700 JOURNALISTS AND ANALYSTS IN MORE THAN 120 COUNTRIES.
I'M RITIKA GUPTA, THIS IS BLOOMBERG. ALIX: MORE ON THE U.S. RAIL STRIKE IN THE TENTATIVE DEAL WE WANT TO BRING IN CRAIG FULLER. SPECIALIZING IN CHAIN DATA AND TRENDS. YOU GET A FRONTLINE VIEWED EVERYTHING HAPPENING.
THEY'RE STILL LIKE THREE WEEKS OF UNCERTAINTY THAT COULD EVOLVE. WHAT ARE YOU NOTICING, HOW ARE COMPANIES MANAGING IT. ? GREG: I THINK IT'S ONE MORE DISRUPTION IN A CONTINUATION OF DISRUPTIONS WITH SUPPLY CHAINS. I THINK SHEPHERDS ARE THE ONE
THAT ARE BUYING CAPACITY ON THE RAILROADS. I THINK LARGELY WHAT WE'VE SEEN IS WE HAVEN'T SEEN A LOT OF PRESSURE ON PRICING WHICH IS SUGGESTING THAT EVERYONE IS IN A WAIT-AND-SEE MODE. IF YOU SORT OF PULL THE CLOCK BACK A COUPLE MONTHS AGO WE WERE ALL WORRIED ABOUT WHAT WOULD HAPPEN WITH THE LONGSHOREMAN OF THE COAST OF CALIFORNIA AND WHETHER DID FOR WEST COAST PORTS. THEY ARE USED TO DEALING WITH WHAT WOULD BE CALLED BLACK SWAN EVENTS, SUPPLY CHAINS. AND I THINK THEY'RE WAITING TO
SEE. I THINK MOST BELIEVE EVEN IN THE EVENT THERE WAS A STRIKE THAT THE GOVERNMENT WOULD INTERVENE AND WOULD FORCE THE PARTY BACK TO THE TABLE AND CONTINUE TO OPERATE. >> HOW MUCH THAT GOES ON THE RAILWAY COULD GO ON THE ROADS. CRAG: ONLY ABOUT HALF OF THE FRATES.
BASICALLY CAN BE HAULED BY TRUCKS, CAN BE HAULED BY TRAINS. IF YOU LOOK AT A TRAINING YOU SEE THESE CONTAINERS THAT ARE STACKED UP INTERMODAL ONLY ABOUT HALF OF THE FREIGHT GOES BY A RAIL IS IN A MOTOR FREIGHT AND ITS FUNGIBLE BETWEEN TRUCKS. THAT'S LARGELY CONSUMER PURCHASES OR CONSUMER PRODUCTS. RETAILERS ARE NOT UNDER ANDY PRESSURE TO MOVE THAT FREIGHT QUICKLY SIMPLY BECAUSE THEY HAVE SO MUCH INVENTORY. THE PRESSURE ISN'T THERE. THE STUFF THAT CONCERNS US IF THERE WERE A STRIKE WOULD BE THE BULK COMMODITY.
ENERGY-RELATED OIL, GASOLINE, CHEMICALS AND AGRICULTURAL PRODUCTS. THE VERY PRODUCTS THAT HAVE CAUSED SIGNIFICANT INFLATIONARY ISSUES AND HAVE BEEN RESPONSIBLE FOR A LOT OF THE DISRUPTIONS THAT WE'VE SEEN IN THESE RECENT COUPLE OF MONTHS. THAT'S THE STUFF THAT'S REALLY CONCERNING GEOPOLITICALLY. THAT SOME AND WE ARE KEEPING AN
EYE ON. WE THINK ABOUT WHAT DASHWOOD GOES ON RAIL, COMMODITIES, THESE HAVE A SIGNIFICANT IMPACT ON INFO COSTS. SO THIS COULD REALLY CREATE INFLATIONARY PRESSURE. ALIX: TALK ME THROUGH WE TAKE THE LATEST FOR EXAMPLE. 40% WAGE INCREASES IN SOME BACK PAY. WHO WINDS UP PAYING FOR THIS IS A CHANGE THE WAY COMPANIES ARE THINKING ABOUT HOW THE TRANSPORTING GOODS? >> THE RAILROADS MINT MONEY. THEY ARE ONE OF THE MOST
PROFITABLE, THEY ARE THE ENVY OF THE WORLD IN TERMS OF TRANSPORTATION PROFIT. THEY ARE INCREDIBLY PROFITABLE. USING WHAT WE SEE THESE UNION ON TREPIDATION INFRASTRUCTURE WE LOOK AT THOSE WITH LITTLE BIT OF SUSPICION. IN THIS CASE I THINK THERE'S A VALID ARGUMENT THAT FOLKS HAD TO REALLY PARTICULARLY THOSE WORKING THE RAILROADS TO ACTUALLY PUSH FOR THESE ITEMS. THIS IS A CASE WHERE UNIONS ARE PROBABLY IN THE RIGHT TO ACTUALLY PUSH FOR WAGE CONCESSION AND VACATION AND LIFESTYLE CONCESSION BENEFITS BECAUSE THE RAILROADS HAVE BEEN MAKING SO MUCH MONEY AND ARE INCREDIBLY PROFITABLE. I THINK RIGHTFULLY SO THE LABORER DESERVES A SEAT AT THE TABLE.
I THINK THIS IS A CASE WHERE IT'S DESERVED AND EARNED AND I THINK THEY CERTAINLY HAVE BECOME A VICTOR. THE RAILROADS HAVE PLENTY OF OPPORTUNITY. GUY: LET'S TALK ABOUT WHAT YOU SAID A MOMENT AGO ABOUT THE RETAILERS TIED IN WITH THE RETAIL SALES NUMBER. AND THE FAVORITE SUBJECT WHICH IS THE LACK OF DISCOUNT WERE SEEING. TOOK ABOUT A HUGE INVENTORY BILLS. WHY ARE WE NOT SEEING A BIGGER RESPONSE. IF THE RETAILERS HAVE SO MUCH
INVENTORY WHY AREN'T THEY DISCOUNTING IT. KREGER: CONSUMERS ARE STILL, WE'VE SEEN CONSUMERS STAND -- SPENDING STAY ROBUST. HAVING LARGELY WOULD RETAILERS ARE DOING IS TRYING TO BURN OFF THAT INVENTORY.
A LOT OF THE ITEMS THAT SLOWED DOWN OR HIGH DOLLAR DISCRETIONARY ITEMS SO THEY KNOW THEY CAN HOLD ONTO THAT INVENTORY AND THEY ARE ABLE TO SORT OF MOVE THAT OFF WITH THE HOLIDAYS COMING UP. ONE OF THE THINGS WE LOOK AT IS WHAT SHIPPING NOW ORIGINATING ACROSS THE SEA AND WE'VE SEEN A SIGNIFICANT SLOWDOWN IN IMPORTANT ACTIVITY REALLY STARTED IN MID-MAY AND HAS PLAYED OUT FOR THE LAST COUPLE OF MONTHS. AND IT DOES SUGGEST THAT SHIPPING DEMAND, OF THE MONTH OF IMPORTED PRODUCTS IS GOING TO BE A LOT LESS THAN WHAT WE SEEN OVER THE PAST TWO YEARS BECAUSE RETAILERS HAVE A LOT OF INVENTORY TO BURN OFF. RETAILERS DON'T FEEL AN ENORMOUS AMOUNT OF PRESSURE TO BURN OFF OR TO DISCOUNT BECAUSE CONSUMER DEMAND IS THERE AND THEY ARE NOT TAKING INVENTORY OF NEW PRODUCTS. THEY WILL TRY TO BURN OFF A LOT OF THIS INVENTORY INTO THE HOLIDAY SEASON. ALIX: SOME OF THE SPENDING HELD UP.
IF WE GET INFLATION AT STARTING TO ROLL OVER A BIT. BABY WE'RE GETTING CLOSER TO THAT INFLECTION POINT. WHAT IS STILL SHIPPING A LOT RIGHT NOW? >> BULK COMMODITIES IS STILL IN HIGH DEMAND PARTICULARLY IN THE UNITED STATES. AGRICULTURAL GOODS, ENERGY EVEN THOUGH WE'VE HAD A SLOWDOWN IN THE ENERGY MARKETS AND ENERGY PRICING, U.S. ENERGY BROADLY IS DOING WELL. COMMODITIES ARE PERFORMING EXCEPTIONALLY WELL WHICH IS WHY THIS RAIL STRIKE COULD HAVE BEEN INCREDIBLY DISRUPTIVE. THE CONSUMERS CERTAINLY SLOWING
DOWN IN THE TRUCKING MARKET AND WE THINK IT'S GOING TO BE A PRETTY GOOD PEAK. WE DON'T ASK BUT THE HOLIDAY SURGE LIKE YOU WOULD SEE GOING INTO THE FOURTH QUARTER. WE THINK IT WILL BE MUTED. WE DON'T SEE ANY INDICATIONS OF DEMAND. WE THINK SUPPLY CHAIN CONSTRAINTS IN THIS CAPACITY
ARE LARGELY BEHIND US AND SHIPPERS AND CONSUMERS WILL ENJOY GETTING THEIR PRODUCTS ON A MORE CONSISTENT AND DEPENDABLE BASIS. GUY: WHAT IS THE HIGHER RATE ENVIRONMENT? WHAT IS THE BIG SHIFT WE SEE HIGHER IN TERMS OF THE COST OF MONEY STARTING WITH THIS INDUSTRY. IT NEEDS TO INVEST IN BIG PIECES. IS THAT STILL HAPPENING? CRAIG: IT IS AN INDUSTRY UNLIKE A WAREHOUSE WHERE YOU CAN SIT ON IT FOR 30 YEARS. TRANSPORTATION ASSETS DEPRECIATE VERY QUICKLY. THEY HAVE A CYCLE THAT THEY HAVE TO TURN OVER EVERY COUPLE OF YEARS BUT ESPECIALLY EVERY THREE YEARS THEY HAVE TO ACTUALLY TURN OVER THEIR EQUIPMENT.
SO BECAUSE OF THAT AND THEIR CAPITAL INTENSE, THEY HAVE TWO BAR A LOT OF MONEY. THE CRATES A LOT OF HEADWIND PARTICULARLY THE ECONOMIC PRESSURE IS LARGELY TRUCKING. THE RAILROADS HE MENTIONED DOING EXCEPTIONALLY WELL.
AIRLINES ARE DOING WELL. EVEN THE SHIP LINES IN SPITE OF THE SLOWDOWN ARE STILL ENJOYING RECORD PROFIT. TRUCKING COMPANIES ARE SORT OF IN THE MOST EXPOSED OF THIS. THEY'RE THE MOST EXPOSURE IN THE CONSUMER MARKETS. BECAUSE THEY HAVE THAT AND HAVE HIGH CAPITAL COSTS TO REPLACE EQUIPMENT, ANY OF THESE PRESSURES WEATHERED SPOT PRICES GOING DOWN, INFLATION IN TERMS OF WAGE AND LABOR COSTS AND THAN THE COST OF CAPITAL JUST PUTS IN A NORM AS A NORM IS MEANT PRESSURE ON THE MARKET.
ONE UPSIDE IS IT MEANS THAT THE MARKET IS UNLIKELY TO EXPAND CAPACITY BECAUSE IT'S UNLIKELY TO EXPAND CAPACITY OF MEANS THAT THE DOWNSIDE OF THE MARKET OR A SIGNIFICANT BLOODBATH IN TERMS OF BANKRUPTCIES WE HAVEN'T SEEN THAT YET AND IT MAY BE THAT WE LARGELY AVOID SOME OF THE REALLY SIGNIFICANT PRESSURES AND BANKRUPTCIES THAT OTHERWISE WOULDN'T EXIST. GUY: ALWAYS GREAT TO CATCH UP. REALLY USEFUL INSIGHT, FOUNDER AND CEO. WE WILL BE HEARING FROM THE PRESIDENT AT THE TOP OF THE HOUR PRAYED WE WILL SEE WHAT THIS LOOKS LIKE. WE WILL BRING YOU HIS COMMENTS LIVE. THIS IS BLOOMBERG.
>> A LOOK AT SOME OF THE BIGGEST BUSINESS STORIES AND THE NEW CEO OF SHELL WILL STEP DOWN AT THE END OF THE YEAR. HE'S BEEN THERE FOR MOST 40 YEARS AND A CHIEF EXECUTIVE 2014. ONE OF HIS FIRST BIG NEWS WAS A RIVAL TAKEOVER. YOU WILL BE REPLACED BY SHELL'S HEAD OF GAS AND RENEWABLES.
THE BRITISH GOVERNMENT MAY DO AWAY -- A CONTROVERSIAL MOVE THAT UNDERLINES THE NEW GOVERNMENT'S DETERMINATION. THE EU IMPOSE THE CAP AFTER THE 2008 FINANCIAL CRISIS WHICH LIMITS BANKER BONUSES TO TWO TIMES THEIR SALARY. GUY: THANK YOU VERY MUCH INDEED. THIS HAS BEEN GREETED FAIRLY
WARMLY, ONE OF THE BIG CONCERNS HAS BEEN COMPETING POST THIS DECISION. GOOD NEWS IN THEORY FOR THE U.S. BANKS, A BANKS WILL NOT BE ABLE TO TAKE ADVANTAGE OF IT. ALIX: IT'S KNOCKING TO DO ANYTHING TO CAP A LID ON CONSUMER SPENDING.
JUST SAYING. IT'S LIKE A POLICY VERSUS CENTRAL BANK KIND OF THING. A GREAT EXAMPLE OF HOW THEY MIGHT NOT MASH UP TRADE -- MATCH UP. GUY: LOOKING FORWARD TO CATCHING UP NEXT, THIS IS BLOOMBERG.
2022-09-18 23:07
Show Video
Other news