'Bloomberg The Open' Full Show (08/15/2022)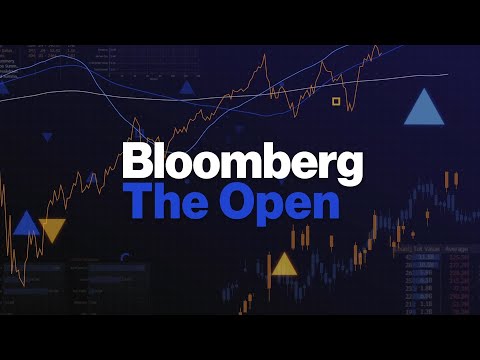 Show Video
>> EQUITY FUTURES ARE LOWER. THE COUNTDOWN TO THE OPEN STARTS RIGHT NOW. >> EVERYTHING YOU NEED TO GET STARTED FOR THE OPENING OF U.S. TRADING. THIS IS THE U.S. OPEN WITH JONATHAN FERRO.
♪ JONATHAN: LIVE FROM NEW YORK. WE START WITH THESE BIG ISSUES, 50% OUT OF A BEAR MARKET HOLD. >> THE MARKET IS A LITTLE OPTIMISTIC. >> IT IS STARTING TO FEEL LIKE THOSE TRUE LOWS MIGHT HOLD.
>> STOCKS ARE RALLYING ON THAT. >> THEY ARE CHOOSING NOT TO LISTEN. >> MARKETS ARE COMPLETELY IGNORING FED SPEAKERS. >> THERE IS A DISCONNECT BETWEEN SOME OF THE OPTIMISM THAT A LITTLE LESS INFLATION MEANS WE WILL GET A LITTLE LESS -- >> ONE MONTH DOES NOT MAKE A TREND. >> RISK ASSETS ARE STILL POINT AT RISK. JONATHAN: THIS MARKET IS CONFRONTING -- JOINING US IS VICTORIA FERNANDEZ AND MR. AT HEY. WE ARE TAKING BACK 50% OF THE
DRAWDOWN FROM THE YEAR SO FAR. YOU DO NOT TRUST OF THIS RALLY, DO YOU? DORIA: I'D -- VICTORIA: I DON'T, JONATHAN. PEAK INFLATION HAS BEEN DRIVING THE MARKET. THERE ARE THINGS THAT ARE HAPPENING BECAUSE OF THAT.
YOU ARE LOOKING LIKE $11 BILLION LAST WEEK. IF THOSE THINGS PERSISTED THAN YOU ARE GOING TO CONTINUE TO HAVE SUPPORT FOR THE EQUITY MARKET BUT IF WE BREAK DOWN THOSE CPI NUMBERS AND THE PPI NUMBERS, MOST OF THAT DECLINE WAS DUE TO OIL AND GAS BUT THERE IS STILL THAT GEAR COMPONENT OF INFLATION. THERE ARE WAGES. WE LOOK AT THAT COMPONENT FROM THE LABOR MARKET AND CONDITIONS ARE ACTUALLY EASIER NOW THAN THEY WERE IN MARCH. IN OUR OPINION, THE FED IS NOT GOING TO TAKE ITS FOOT OFF THE GAS AT THIS POINT IN TIME AND WE WILL CONTINUE TO HAVE A CHOPPY MARKET. JONATHAN: EQUITIES ARE DOWN BY 7/10 OF 1%. MIKE WILSON SAYING THIS, " THE EQUITY MARKET -- THIS LEADS VALUATION SIGNIFICANTLY DISCONNECTED FROM ECONOMIC EARNINGS REALITY. RISK WERE ROARED REMAINS UNATTRACTIVE -- RISK REWARD REMAINS UNATTRACTIVE."
WALK ME THROUGH THAT. >> HE HAS ADDED THE FINAL NAIL IN THE COFFIN, IF YOU LIKE. WHAT WE ARE OBSERVING IS DEMONSTRATIVE OF A FINANCIAL MARKET THAT HAS BEEN BROKEN FOR AN AMOUNT OF TIME. IT HAS EMERGED IN A STATE THAT IS DESIGNED TO BENEFIT FROM THE PRIOR PARADIGM AND BE SENSITIVE TO FED POLICY.
IT SEEMS LIKE FUNDAMENTALS OF INDIVIDUAL COMPANIES GETS THROWN OUT THE WINDOW. WE WORRY ABOUT WHETHER THE FED WAS MORE HAWKISH OR MORE DOVISH THAN THEY WERE YESTERDAY. ALL IT DID WAS IT TOOK OUT THE VALUATION FRAUD, WHICH HAD A EMERGED DURING THE PANDEMIC . THEY DECIDED THAT THEY WOULD PAY ANY PRICE FOR EQUITIES.ALL OF THAT IS NOT PARTICULARLY
USEFUL ANALYSIS, AND I FEAR THAT WHEN THE ECONOMY HAS A COLD SHOWER -- JONATHAN: EASY FOR ME TO JOIN THE BEAR MARKET PARTY WITH YOU TO. LET ME -- WITH THE YOU TWO THIS MORNING. LET ME JOIN THE OTHER SIDE. THERE ARE MARKET PARTICIPANTS SAYING " PEAK INFLATION MEANS PEAK FED HAWKISH THIS." IS THAT -- PEAK FED HAWKISHNESS."
IS THAT THE WRONG WAY TO THINK ABOUT IT? LISA: YES -- VICTORIA: YES. WE HAVE TO TELL THE STORY THE SAME WAY ON BOTH SIDES. WHEN OIL PRICES WERE GOING UP WE SAID, " THAT IS GOING TO HURT THE CONSUMER. DEMAND IS GOING TO GO DOWN." IF THAT WAS THE STORY THEN, AS PRICES GO DOWN THAT SHOULD IMPROVE DEMAND FROM CONSUMERS, WHICH FOR INFLATION IS NOT REALLY WHAT THE FED WANTS TO SEE. GOOD NEWS IS GOOD NEWS BUT IT IS NOT GREAT NEWS AND I THINK WE ARE GETTING A LITTLE OVER OUR SKIS WHEN THE MARKET THINKS WE ARE IN THE CLEAR WHEN THERE IS DEFINITELY A LOT OF CONCERN.
JONATHAN: WHAT IS THE DIFFERENCE BETWEEN A BEAR MARKET RALLY INTO SOMETHING MORE DURABLE? SOMEONE TURNED AROUND AND SAID " HINDSIGHT." A PERFECT RETRACEMENT FROM PEAK TO TROUGH IN THIS CYCLE TENDS TO DELINEATE THE DIFFERENCE BETWEEN A BEAR RALLY AND A BULL RUN. TAYLOR RIGGS HAS MORE. >> FROM A TECHNICAL LEVEL, WE HAVE CERTAINLY COME A LONG WAY. WHEN YOU LOOK AT THE TERMINAL CHART WE ARE NOWHERE NEAR THE RECORD HIGHS WE HAD TO START THE YEAR. I HEAR THERE IS A LITTLE BIT -- NEXT STOP, 44.
KEEP THE TECHNICALS IN MIND AS WE TALK ABOUT THE FUNDAMENTALS. 5 OUT OF THE 11 SECTORS ARE WHAT ARE LEADING THIS RALLY. WE TALKED ABOUT TECHNOLOGY BEING THE BIG WINNER.
MORE THAN 20% OFF OF THOSE TWO LOWS. FINANCIALS ARE INTERESTING GIVEN -- THE YIELD CURVE CONTINUES TO BE INVERTED AND INCREASING SOMETIMES IN MAGNITUDE AND DURATION. IF THERE IS ANOTHER BULLISH THEME, IT IS VIX. IT IS BELOW 20. IT WAS UNTIL TODAY. REALLY RELATIVELY LOW WHEN YOU THINK ABOUT THE LISH -- BU LLISHNESS. JONATHAN: TAYLOR WILL BE WITH US UNTIL
THE OPENING BELL. NOT EVERYONE IS BEARISH AND PUSHING BACK. I TOLD YOU ABOUT THE RISK OF CROWDING AS THIS MARKET CLIMBS HIGHER. CHRIS HARVEY OF WELLS FARGO ON
THIS PROGRAM TWO WEEKS AGO, HE SAID " YOU HAVE TO WAIT UNTIL THE FIRST HALF OF 2023." DO YOU THINK HE IS GOING TO BE WRONG? HE SAYS THE ECONOMY AND THE EARNINGS WILL NOT SHOW UP UNTIL THE FIRST HALF OF 2023. DO YOU AGREE? JAMES: A LOT OF PEOPLE SEE THIS AS A BINARY RECESSION, YES OR NO.
I WILL SUGGEST WE ARE ON A PATH AND THE PATH IS DOWN AND IT HAS BEEN DOWN FOR QUITE SOME TIME. IT HAS BEEN A UNSUSTAINABLE POSITION, GIVEN THE POLICY THAT GOT US THERE. POLICY IS CONTINUING TO TIGHTEN. WE ARE SEEING SECTORS OF THE ECONOMY REALLY STRUGGLING. WE ARE SEEING CONSUMER INCOMES STRUGGLING. IF YOU LOOK AT THE TREND IN KEY DATA WITH THE EXCEPTION OF PAYROLLS, WHICH IS THE LAST DEMA -- LAST MAN STANDING, AND IT IS A LAGGING INDICATOR, WE ARE ON A PATH DOWNWARD.
THE STARTING POINT WAS ELEVATED MARGINS. IT IS AN INPUT COST SHOCK THAT IS HITTING THE ECONOMY TODAY. THE ECONOMY WILL BE WEAKER IN Q1 '23. JONATHAN: YOU USED TO THE TERM " POLICY IS EASIER, BUT FINANCIAL CONDITIONS ARE TIGER." -- ARE TIGHTER." WHAT DO YOU THINK WILL WIN OUT? JAMES: THE FED HAS FOUND THEMSELVES TRAPPED BETWEEN THERE DESIRE TO PREVIEW FINANCIAL POLICY EARLY -- YOU GET TRAPPED THERE. WHAT MATTERS REALISTICALLY AS
WE HAVE A HECK OF A LOT OF DEBT. WE HAVE A HUGE COHORT WHO HAVE VERY LOW DISPOSABLE INCOME, AND THAT IS BEING MASSIVELY ERODED BY THIS NONDISCRETIONARY COST SHOCK THAT WE ARE SEEING. THESE ARE THEY SIGNIFICANT HEADWINDS WE HAVE ANYWAY.
TIGHTENING AT THE MARGIN AND MONETARY POLICY MOVING THROUGH THE GEARS IN THE WAY WE HAVE NOT SEEN FOR 40 YEARS ARE SOME PRETTY SIGNIFICANT HEADWINDS. JONATHAN: THE S&P DOWN 6/10, BUT LOOK AT COMMODITIES DOWN ABOUT 5% TO 93. THE DATA OUT OF CHINA, I WILL TOUCH ON THAT IN A MINUTE. VICTORIA, THE DATA OUT OF THE U.S., IT SEEMS THE NARRATIVE IS SWITCHING FROM DATA POINT TO DATA POINT. " YOU DON'T OFTEN SEE THE WORD PLUMMETED USED IN AN OFFICIAL REPORT, BUT THAT IS THE WORD THEY USED TO THIS MORNING."
CAN I SHOW YOU WHAT DATA YOU ARE -- ASK YOU WHAT DATA YOU ARE FOCUSING ON? VICTORIA: WE THINK THERE IS GOING TO BE SO MUCH VOLATILITY FOR THE REST OF THE YEAR. HE DOES NOT EXPECT THE MARKET TO BE SOLID FOR THE REST OF THE YEAR. WHAT DO WE LOOK AT? YOU HAVE TO LOOK AT EVERYTHING AND TRY TO WADE AGAINST EACH OTHER -- WEIGH IT AGAINST EACH OTHER. WE HAVE BEEN WATCHING TO SEE WHEN DO WE GET A CHANGE IN THOSE 2 ITEMS. WE SEE EARNINGS ESTIMATES COME DOWN BUT AT THE SAME TIME THE MOMENTUM IS PRETTY STRONG. WE ARE LOOKING AT HOW MANY
STOCKS ARE MAKING 20 YEAR HIGHS. THOSE NUMBERS ARE MOVING HIGHER, WHICH TELLS YOU MAYBE THIS RALLY HAS A LITTLE BIT TO IT. AT THE SAME TIME YOU HAVE WEEKLY JOBLESS CLAIMS MOVING HIGHER, YOU HAVE TROUBLE GOING ON IN EUROPE. THAT TELLS US IT IS GIVE AND TAKE, AND YOU HAVE TO STEP BACK AND TAKE A BROADER VIEW. JONATHAN: LET'S GET YOU SOME MOVERS. >> STICKING WITH THAT DISAPPOINTING CHINA DATA, WE IN THE U.S. WOKE UP TO THE SURPRISE HIKE --
CUT BY THE PBOC GOING AGAINST THE OTHER CENTRAL BANKS. THIS IS WEIGHING ON THE COMPLEXES YOU WERE TALKING ABOUT. EXXON MOBIL DOWN 3.7% WEIGHED ON BY OIL. ONE OF THE BIG COPPER MINERS IS DOWN. RIO TINTO, WHICH IS ALSO
ANOTHER MINER DOWN 3.8%. NOT SURPRISINGLY, THAT IS WEIGHING ON THE TECH SECTOR HERE IN THE U.S. AS WELL. JONATHAN: COMING UP SOME UGLY DATA OUT OF CHINA.
>> WHAT YOUR EXPOSURE TO CHINA VERY CAREFULLY. WE LIKE CHINA TECH FOR THE LONG-TERM BY CHINA'S ECONOMY IS SLOWING DOWN GREATLY. JONATHAN: WE WILL CATCH UP WITH MIKE MCKAY ON THE OTHERS. >> THE DATA ARE NOT VERY PRETTY. >> EXPECTATIONS ARE HIGH FOR THAT QUICK RECOVERY WE ARE USED TO SEEING IN CHINA.
THAT MAY NOT COME AS QUICKLY AS IN PREVIOUS CYCLES. >> THEY ARE CONCERNED THAT THEY WANT TO MAKE A GESTURE. AT LEAST IT SHOWS THAT THEY CARE. >> IT IS REALLY A SIGNAL OF WHAT IS TO COME. WE HAVE HAD A HUGE AMOUNT OF CREDIT AND FISCAL IMPULSE, BUT IS THAT ENOUGH? THAT IS REALLY THE QUESTION. JONATHAN: CHINA FACING STRUGGLES AT HOME AND ABROAD. THIS AS THE COUNTRY WRAPS UP
MILITARY ACTION IN TAIWAN FOLLOWING ANOTHER U.S. VISIT. " U.S. POLITICIANS HAVE BEEN COLLUDING WITH TAIWANESE SEPARATIST FORCES HAVE OVERESTIMATED THEMSELVES. THEY ARE DOOMED TO FAIL." TEAM COVERAGE STARTS WITH MIKE MCKEE HERE IN NEW YORK. >> MORE ATTENTION, AND BECAUSE THIS HIGHLIGHTS THE FACT THAT THIS VISIT LED BY SENATOR ED MARKEY IS LESS THAN TWO WEEKS AFTER NANCY PELOSI WENT. IT IS NOT UNCOMMON FOR MEMBERS
OF CONGRESS TO HAVE THESE CONGRESSIONAL VISITS, BUT IT IS UNLIKELY THAT YOU WOULD SEE THE SPEAKER OF THE HOUSE GO. THAT HAS DRAWN A LOT OF CONDEMNATIONS FROM CHINA. BALLISTIC MISSILES LIKELY WENT OVER THE ISLAND. THE FACT THAT THESE TRIPS ARE SO CLOSE TOGETHER IS CREATING MORE TENSION BETWEEN THE TWO COUNTRIES.
THE PLA IS PREPARING FOR WAR AND THEY ARE CONTINUING THESE LIGHT DRILLS AROUND THE STRAIGHT. JONATHAN: THE REACTION TO IT IS ? THERE ARE NOT MANY DRAWING THE LINE BETWEEN THIS WEAKNESS IN THE S ECONOMY AND 0 -- U.S. ECONOMY AND XI. >> NOBODY WAS EXPECTING IT TO BE IN THE SENSE THAT YOU SHUT DOWN YOUR ECONOMY, AND YOU WILL LOSE A WEEK OF ECONOMIC ACTIVITY. IT IS WAY BELOW WHAT WAS EXPECTED. EVERYONE HAD MARKED DOWN THERE FIGURES -- THEIR FIGURES AND THEY WERE EVEN WORSE. YOUTH UNEMPLOYMENT IS
SKYROCKETING THERE, AND THAT IS NOT SOMETHING YOU WANT IN A COUNTRY THAT PRIZES SOCIAL COLUMN. THE IDEA -- SOCIAL CALM. THE IDEA OF PRESIDENT IX GETTING ANOTHER -- PRESIDENT XI GETTING ANOTHER TERM IN THESE CIRCUMSTANCES IN ANY OTHER COUNTRY, WOULD BE DIFFICULT. THE CUT WAS SO SMALL AND ANALYSTS ARE EXPECTING MORE TO COME IN THE FUTURE. JONATHAN: WE MIGHT BE TALKING ABOUT TROUBLE AT THE POLLS, BUT THAT DOES NOT HAPPEN IN A DICTATORSHIP. MIKE MCKEE, THANK YOU.
VICTORIA, THE DYNAMICS WE LOOK OUT IN THE CHINESE ECONOMY AS MIKE DESCRIBED IT, IF YOU PUT THE DATA TOGETHER RIGHT NOW, THE CREDIT DATA WAS WEAK. THE DATA OVERNIGHT, HORRIBLE. THAT RATE CUT, WILL IT MAKE A DIFFERENCE IF WE ARE FACING WHAT MANY THINK WE ARE FACING, WHICH IS A RECESSION AND THAT ECONOMY? VICTORIA: FOR THE -- 10 BASIS POINTS ON THE MEDIUM-TERM, BUT WHAT THEY ARE TRYING TO DO IS FIX THE LOW GROWTH. THAT IS WHAT THEY ARE SO CONCERNED ABOUT. A LOT OF THAT IS TIED TO THE PROPERTY TAX. YOU TALKED A LITTLE BIT ON
SURVEILLANCE ABOUT HOW MUCH THEY ARE STRUGGLING WITHIN THE PROPERTY SECTOR I'LL STILL TRYING TO DELEVERAGE -- WHILE STILL TRYING TO DELEVERAGE. THEY ARE HOPING THAT BANKS WILL HELP LOAN GROWTH, BUT WITH UNEMPLOYMENT MOVING HIGHER AND THAT LOWER AGE DEMOGRAPHIC, WITH THE PROPERTY SECTOR STRUGGLING AND THE SHUT DOWN JUST NOW ENDING, I THINK WE ARE IN FOR SOME MORE NEGATIVE NEWS COMING OUT OF CHINA AND HOW THAT RELATES TO SUPPLY CHAINS AND DEMAND FROM U.S. CONSUMERS, I THINK WE ARE IN FOR VOLATILITY. JONATHAN: TYPICALLY WE TALK ABOUT CHINA
EXPORTING ITS INFLATION. IT HAS BEEN EXPORTING ITS INFLATION THE PAST COUPLE OF YEARS. WHAT DOES THAT PASSOVER LOOK LIKE FROM THE WEAKNESS IN THIS ECONOMY? VICTORIA: I AM CONCERNED MORE WITH THE PASSOVER WE WILL SEE COMING OUT OF EUROPE. WE WILL SEE A RECESSION RAISE ITS HEAD THEIR FIRST. YOU COUPLE THAT WITH EUROPE BEING ONE OF THE LARGEST BUYERS OF CHINESE GOODS, AND THE CONCERN THEY ARE COUPLED WILL BE THE CONCERN. THAT IS WHY I AGREE THAT EARLY 2023 IS WHEN THE U.S.
COULD SEE ISSUES LEADING TO RECESSION, LOOKING INTO NEXT YEAR. JONATHAN: RATES ARE GOING UP. IN CHINA, THEY ARE GOING DOWN. JAMES, ARE THEY CONFRONTING A LIQUIDITY TRAP IN THE CHINESE ECONOMY? JAMES: IT IS INTERESTING THE TERMS YOU ARE USING THEIR. -- YOU ARE USING THERE. IF YOU FOLLOWED RICHARD TO, YOU KNOW WHAT HAPPENED -- THE SHORT ANSWER TO THAT IS IT DOES NOT MATTER HOW MUCH YOU CUT RATES. IT IS NOT THE PROBLEM. IT IS DEMAND.
YOU HAVE BALANCE SHEETS THAT NEED REPAIRING, WHICH IS A PROBLEM THAT IS NOT SOLVED EASILY. IN JAPAN'S CASE IT WAS OFFSET. THAT IS WHY YOU SEE GDP -- I DO NOT THINK CHINA WANTS TO MAKE THAT MISTAKE. THEY UNDERSTAND THE CHALLENGE, AND THEY DO NOT WANT TO MAKE THE MISTAKE OF RELYING ON POLICY TO TRY TO DEAL WITH THE PROBLEM THAT DOES NOT HAVE ITS ROOTS IN MONETARY POLICY. YOU CANNOT SOLVE STRUCTURAL
CHALLENGES WITH POLICY, AND I DO NOT THINK THEY WANT TO. THE PRIORITIES HERE ARE POLITICAL IN NATURE. PRESIDENT XI NEEDS TO CONSOLIDATE HIS POWER, AND ONLY THEN MAY HE FEEL EMBOLDENED TO TRY AND TAKE ON THESE CHALLENGES BECAUSE THEY ARE DIFFICULT TO DEAL WITH.
CHINA NEEDS TO GET ITS CONSUMERS TO SPEND MORE AND SAVE LESS. NOTHING ACKNOWLEDGES THAT PROBLEM. JONATHAN: WE HAVE BEEN TALKING ABOUT THAT TRANSITION FOR A LONG TIME NOW. VICTORIA FERNANDEZ THERE AS WELL. WE WILL CONTINUE THIS CONVERSATION IS IT A BARREL -- ON THE BACK OF THE " IS IT A BEAR MARKET RALLY, IS IT ABLE MARKET RALLY -- A BULL MARKET RALLY". GOOD MORNING THIS IS BLOOMBERG. JONATHAN: FIVE MINUTES AWAY FROM THE OPENING BELL. FROM THE NEW YORK FED, BRUTAL.
EQUITY IS DROPPED TO 6/10 OF 1%. THE BIGGER REACTION OFF THE BACK OF THAT DATA POINT, YIELDS HEADED SOUTH. THE TWO-YEAR DOWN BY 5%. THE SURPRISE SECTION, HERE ARE THE MORNING CALLS. EXPECTING SHARES TO REMAIN UNDER PRESSURE AMID SUPPLY CHAIN DISRUPTIONS.
YOUR SECOND CALL, FOR MARKETS DOWNGRADING SOUTHWEST AIRLINES. INFLATIONARY -- THEY ARE DOWN THERE ABOUT 8/10. THE MURDER DOWNGRADING DOLLAR GENERAL, RECOMMENDING INVESTORS AWAIT FOR A BETTER ENTRY POINT. DOLLAR GENERAL, THEIR STOCK $2.50.
BIG OF AMERICA LOOKING TO SAVE THE RALLY -- BANK OF AMERICA LOOKING TO SAVE THE RALLY. FROM NEW YORK, THIS IS BLOOMBERG. JONATHAN: 24 SECONDS AWAY FROM THE OPENING BELL THIS MONDAY MORNING. A RALLY OF CLOSE TO 17% OFF THE LOWS OF 2022.
FUTURES NEGATIVE BY .5% OR .6% ON THE S&P. LET'S GET TO THE BOND MARKET. OFF THE BACK OF DATA OUT OF CHINA, THE EMPIRE MANUFACTURING READ, NEGATIVE. DOWN SIX BASIS POINTS ON THE 10 YEAR.
TO YEAR YIELDS LOWER AS WELL. 40 BASIS POINTS IS ON A 2/10 CURVE. IN THE FX MARKET, EURO-DOLLAR JUST ABOUT HOLDING ONTO 102 AFTER BREAKING THAT LEVEL EARLIER THIS MORNING. FRONT AND CENTER IS THIS WEAKNESS IN THE COMMODITY MARKET. CRUDE DOWN $87.
LET'S SEE SOME MOVERS. >> WITH THIS MODESTLY SOFTER OPEN FOR U.S. STOCKS, NOT SURPRISINGLY, WE HAVE A LOT OF LACQUERS. ESPECIALLY IN THE NATURAL RESOURCE AND ENERGY SPACE. PETROLEUM DOWN 3.7%. THIS AS CRUDE IS DOWN.
THE WORLD'S LARGEST USER OF NATURAL RESOURCES. THAT SLOWDOWN REALLY LYING ON SOME OF THESE. BANK OF AMERICA AND OTHER BANKS DOWN.
IF THE WORLD'S SECOND LARGEST ECONOMY IS SLOWING DOWN AGAIN, WHAT DOES THAT MEAN FOR THE U.S. IN EUROPE? APPLE OFF OF IT SLOWS DOWN EVER SO SLIGHTLY LOOKING LIKE IT MIGHT ACTUALLY FLIP HIGHER. JONATHAN: THANK YOU. SUPER DEFENSIVE. DOWN .4% ON THE S&P. THE OUTPERFORMANCE COMING FROM UTILITIES. GIVEN THE MOVES WE ARE SEEING IN YIELDS, FINANCIALS, REALLY DEFENSIVE, AS I SAY. ENERGY IS DOWN BY ABOUT THREE POINT 8% ON THE S&P 500.
I WANT TO TALK ABOUT A RUSSELL 2000 BREACHING ITS MOVING AVERAGE IN THE PREVIOUS SECTION. SMALL CAPS TEND TO OUTPERFORM IN EARLY STAGES OF THE MARKET RALLY. IT IS ROOM TO OUTPERFORM FOR AT LEAST THE NEXT SEVERAL WEEKS.
TAYLOR: I READ THAT NOTE COMING OUT AT THE END OF LAST WEEK. REALLY INTERESTING AND UNTIL TODAY, YOU DID HAVE A RUSSELL 2000 REALLY AND OUTPERFORMER. RIGHT NOW, WE JUST HOLDING ONTO THAT 2000 ON THE RUSSELL 2000. AT THE 200 DAY MOVING AVERAGE AT 211.
REALLY ON THE LINE WHEN YOU THINK ABOUT SOME OF THOSE KEY 200 A MOVING AVERAGES AND THE TECHNICAL STRENGTH THAT PROVIDES. YOU TALKED A LOT ABOUT THAT IN THE PREVIOUS NOTE AND REALLY BEING A BIG OUTPERFORMER AT THE BEGINNING OF THESE RALLIES. I WANT TO TALK ABOUT THE DOLLAR BECAUSE WE HAVE TALKED A LOT ABOUT HOW DOLLARS STRENGTH HAS BEEN A BIG HEADWIND FOR A LOT OF THE BIG MULTINATIONALS AS THEY TRANSLATE A LOT OF THEIR OVERSEAS PROFITS BACK TO A DOLLAR-DENOMINATED BALANCE SHEET. THE RUSSELL 2000 DOES NOT HAVE A LOT OF THOSE AS THEY ARE MORE U.S. FOCUSED. YOU DON'T HAVE THAT TRANSLATION
ADJUSTMENT ON THE BALANCE SHEET. YOU HAVE THAT BIG OUTPERFORMANCE RELATIVE TO THE S&P 500 HERE AS YOU THINK ABOUT MAYBE DOLLAR BEING A TAILWIND INSTEAD OF A HEADWIND. TAKE A LOOK AT SOME OF THE INDIVIDUAL SECTORS. YOU TALKED A LOT ABOUT WHAT HAS BEEN DRIVING THIS. MASTEC AS WELL.
REALLY, THE RUSSELL 2000 AND TECHNOLOGY, DO WE CALL THIS THE NEW BULL MARKET OR DO I CAN TROUBLE FOR SAYING THAT IF WE ARE OFF MORE THAN 20% FROM SOME OF THOSE BIG LOWS. JONATHAN: I THINK YOU CAN CALL IT WHATEVER YOU WANT TO CALL IT. I'M STILL TRYING TO WORK OUT IS A BEAR MARKET RALLY, SOMETHING DURABLE? SOMEONE COME UP WITH THE BEST RESPONSE. THE DIFFERENCE BETWEEN THE TWO,
HINDSIGHT. YOU ALWAYS KNOW A LOT LATER ON. TAYLOR RIGGS. WE ARE ABOUT THREE OR FOUR MINUTES INTO THIS AND I HAVE TO SAY BENEATH THE HEADLINE, THERE IS A LOT GOING ON. THE S&P 500 NOT DOING MUCH AT ALL. THE NASDAQ TOTALLY UNCHANGED. THE DIVISION ON WALL STREET IS NOT GOING ANYWHERE. MORGAN STANLEY ON ONE SIDE, JP MORGAN ON THE OTHERS.
MORGAN STANLEY DISAGREEING WITH EVERYTHING. JP MORGAN SAYING GUESS WHAT, THIS CAN CONTINUE. KAILEY: YOU CAN ALWAYS COUNT ON THESE TWO TO DISAGREE WITH EACH OTHER. WHAT THEY ARE DISAGREEING WITH NOW IS THE TRAJECTORY OF THE EQUITY MARKET. THE LONGEST WEEKLY WINNING STREAK FOR THE S&P 500 GOING BACK TO NOVEMBER 2021. THAT IS ACROSS THE INDEX OF 17% SINCE THE LOW IN JUNE.
JP MORGAN SAYS THE SHOW IS GOING TO GO ON. THEY SEE THE GAMES CONTINUING IN THE SECOND HALF PRIMARILY DRIVEN BY RATE SENSITIVE GROWTH STOCKS AS BOND YIELDS HAVE PULLED BACK AND THAT SHE ANY -- THEY SAY ANY SHIFT BACK AND DEVALUE STOCKS WILL BE WHEN THEY SEE THE U.S. GROWTH PICTURE HAS BOTTOMED OUT. THEN THERE IS THE TAKE FROM THE BEAR WHOSE TARGET IS DOWN AT 3900 FOR JUNE 2023.
HE SAYS THIS REBOUND IS GOING TO -- IS OVERDONE. HE SAYS INTEREST RATES ARE GOING TO KEEP DRY -- RISING AND CORPORATE PROFITS ARE GOING TO WEAKEN. HE IS BEEN TALKING ABOUT MARGINS FOR SOME TIME AND HE SAYS ALL OF THAT ADDS UP TO A NOT FAVORABLE RISK REWARD WHEN IT COMES TO EQUITY. THERE IS ONE MORE FACTOR TO CONSIDER AND THAT IS A SLOWDOWN IN BUYBACK. ALTHOUGH OPERATIONS ARE DONE 18%, ACTUAL SPENDING ON STOCK PURCHASES IS 21% IN THE SECOND QUARTER COMPARED TO THE FIRST. THAT COULD BE ANOTHER HURDLE FOR STOCKS AS THOSE WITH A BIGGER PERCENTAGE OF BUYOUT RATIOS HAVE OUTPERFORMED THE S&P THIS YEAR. JONATHAN:
WE ARE USED TO THIS. THE CPI MISSED, AND AVERAGE EARLY EARNING SPEED. BENEATH THE SURFACE, REAL GROWTH REMAINS WEAK INVESTORS LATEST ESTIMATES IGNORES THE ELEPHANT IN THE ROOM. JILL, YOU AND THE TEAM ARE PUSHING BACK. WALK ME THROUGH. JILL: I THINK WHAT WE HAVE SEEN RECENTLY IS WE ARE STILL SEEING EVIDENCE OF STRONG INFLATION. CPI IS ALWAYS LIKE COMING DOWN FROM ITS LEVEL BEST -- KEY LEVELS WE HAVE SEEN RECENTLY BUT A .5% IS STILL A STRONG
NUMBER. AND THE NEW SAW WAGES COME IN BETTER THAN EXPECTED. WE THINK THIS IS A RECIPE FOR RISK TO MARGINS. CONSENSUS IS TO START LOOKING FOR MARGINS TO RETURN TO PEAK LEVELS NEXT YEAR. THEY ARE STILL LOOKING FOR HIGH SINGLE DIGIT EARNINGS GROWTH THIS YEAR. WE THINK THE OUTLOOK IN LIGHT OF THE MACRO CONDITIONS HAS LOOKED OPTIMISTIC PARTICULARLY FROM A MARGINS FRONT.
AT OUR ECONOMISTS DO SEE RISKS THAT WE ENTER A MILD RECESSION. WE HAVE HAD ONE OF THE OLD S&P 500 TARGETS. 3600 FOR YEAR-END. WE DO EXPECT THE EARNINGS COULD ACTUALLY DECLINE NEXT YEAR IF WE DO GO INTO RECESSION. WE THINK AT THIS POINT, IT IS
ABOUT OPPORTUNITIES WITHIN THE MARKET. WE ARE LIKELY TO SEE MORE VOLATILITY AHEAD. JONATHAN: YOU KNOW THE MANTRA TODAY IS WHETHER THIS IS JUST A BEAR MARKET RALLY OR SOMETHING MORE DURABLE. YOU AND THE TEAM BASICALLY HAVE THIS LIST OF SIGN POSTS THAT NEED TO BE TRICKLED -- TRIGGERED.
WHAT ARE THOSE AND HOW MANY HAVE BEEN TRIGGERED AND DID THIS WORK BACK IN SPRING 2020? JILL: WE LOOK BACK HISTORICALLY AT THE PRIOR BEAR MARKETS AND WHAT USUALLY HAPPENS BEFORE A NEW BULL MARKET OCCURS. BEAR MARKET RALLIES ARE PRETTY COMMON AND EVEN 10% 5% RALLIES BUT STILL WITHIN THE CONTEXT OF BEAR MARKETS, NOT REACHING THE 20% TO GET YOU INTO A NEW BULL MARKET. WE THINK THERE IS RISK THIS IS A BEAR MARKET RALLY AND THAT THERE STILL COULD BE MORE OUTSIDE RISK TO EQUITIES. AS MENTIONED, OUR TARGETS ARE 3600.
WHEN YOU LOOK AT ALL OF THESE KEY INDICATORS, ARE EQUITIES SENTIMENT INDICATOR HAS BEEN DECLINING BUT NOT GIVING US A BUY SIGNAL WHEN YOU LOOK AT WHAT THE FED DOES. TYPICALLY, THE FED STARTS TO CUT BEFORE YOU ENTER THE NEW BULL MARKET. THERE IS A OF SIGNALS WE HAVE LOOKED AT AND TYPICALLY, ALTOGETHER, ABOUT 80% OF THESE SIGNALS WE HAVE FOUND HAVE BEEN TRIGGERED PRIOR TO THAT NEW BULL MARKET STARTING. TODAY, WE ARE ONLY ABOUT 30%. OUR VIEW IS THAT WE ARE NOT IN A NEW BULL MARKET YET. JONATHAN:
YOU ARE NOT ALONE. LISA OF MORGAN STANLEY IS SAYING THE SAME THING. GET REAL. EVERY BEAR MARKET WE HAVE THESE RETRACEMENT RALLIES. IT IS NOT ENOUGH FOR PRICE-EARNINGS RATIOS TO COME IN. SHE SAYS IT HAS AN IMPACT AND SLOWS THE ECONOMY AND IF THE ECONOMY SLOWS, CORPORATE PROFITS GO DOWN. WHAT WOULD YOU SAY TO PEOPLE THAT SAY MAYBE SOME OF THIS IS JUST TOO EARLY, THAT MAYBE THE WEAKNESS DOES NOT REALLY COME UNTIL THE FRONT HALF OF 2023 AND THIS CONVERSATION IS PREMATURE? WHAT WOULD YOU SAY BACK? JILL: I THINK THERE IS A LOT OF SIGNALS OUT THERE RIGHT NOW THAT WE ARE WATCHING. WE HAVE A REGIME INDICATOR THAT
MONITORS DIFFERENT MACRO SIGNALS AND THAT WOULD SUGGEST WE ARE STILL IN A LEAD CYCLE BACKDROP AND NOT YET IN THAT RECESSIONARY TERRITORY. OUR ECONOMISTS DO EXPECT WE ARE LIKELY TO ENTER A RECESSION BUT NOT NECESSARILY IN ONE YET. GIVEN THE WAGE AND INFLATION DATA IS EARNING STRONGLY, WE THINK THAT IS A CONTINUED CASE FOR THE FED TO CONTINUE HIKING THIS YEAR. WE DO EXPECT TO MORE 50 BASIS POINT HIKES AND 25 BASIS POINT HIKE BEFORE THE FED GOES ON PAUSE. I THINK THE BULL CASE IS THAT WE SEE CONTINUED LATE CYCLE SOFT LANDING BUT WE ARE LIKELY TO SEE VOLATILITY FROM HERE.
WE DO THINK THERE ARE OPPORTUNITIES RIGHT NOW. TYPICALLY WHEN VOLATILITY STAYS ELEVATED, YOU WANT TO EARN STOCKS WITH STABLE EARNINGS. I THINK IF WE ARE IN A BACKDROP OF LOWER-PRICED RETURNS OR EVEN NEGATIVE PRICE RETURNS FOR U.S. EQUITIES, THAT IS AN ENVIRONMENT WHERE DIVIDEND YIELD MATTERS MORE THAN EVER. AND WE HAVE BEEN FAVORABLE ON U.S. SMALL CAPS OVER LARGE CAPS.
EVEN IF WE ARE IN AN ENVIRONMENT WHERE RECESSION RISK IS HIGH, WE THINK THERE ARE FUNDAMENTALS TO SMALL CAPS AND ALSO AT THIS POINT SMALL CAPS ARE MORE ADEQUATELY PRICING IN THE RISKS OF RECESSION. JONATHAN: WHAT ARE THOSE FUNDAMENTAL TAILWINDS. THE RUSSELL IS DOWN BUT THAT IS NOT INDICATIVE OF HOW IT HAS PERFORMED. JILL: WE HAVE GENERALLY SEEN SINCE MARCH, SERVICES SPENDING HAS BEEN HOLDING UP BETTER. SMALL CAPS ARE MUCH MORE EXPOSED.
ONE OF THE TAKEAWAYS FROM THIS EARNINGS SEASON IS THAT EVEN THOUGH OVERALL CORPORATE SENTIMENTS ON EARNINGS CALLS WAS RATHER NEGATIVE, GUIDANCE HAS HELD UP WELL ACROSS THE BOARD. ONE PARTICULARLY POSITIVE THING FOR SMALL CAPS IS THAT SPENDING HAS HELD UP VERY WELL. THEY HAVE BEEN GUIDING VERY POSITIVELY ON FUTURE CAP EGGS AND THEY THINK IN TANDEM WITH THAT, WE HAVE SEEN SURGING MENTIONS OF REASSURING ON EARNINGS CALLS SO WE THINK THE REASSURING OF THE U.S. MANUFACTURING IS ANOTHER KEY THEME. A LOT OF COMPANIES ARE GOING TO NEED TO SPEND ON CAPEX AND THAT IS SOMETHING THAT BENEFITS SMALL CAPS. JONATHAN: AWESOME TO CATCH UP AS ALWAYS.
THE TEAM PUSHING BACK AGAINST THIS RALLY. MORGAN STANLEY ALONGSIDE THEM. NO DOUBT THE TEAM AT JP ARE GOING TO PUBLISH LATER TODAY. RIGHT NOW, ABOUT 12 MINUTES
AND, WE ARE DOWN .5%. BENEATH THE SURFACE, ENERGY IS GETTING HAMMERED. WE ARE DOWN MORE THAN 4% ON THE S&P AND THAT IS LARGELY OFF THE BACK OF WHAT IS HAPPENING WITH CRUDE. BRENT AND WTI GETTING HAMMERED.
DOWN MORE THAN 5%. I MENTIONED THE DATA OUT OF CHINA. THE DATA OUT OF THE U.S. THIS MORNING, EMPIRE MANUFACTURING UGLY.
COMING UP, WE WILL TURN TO POLITICS IN WASHINGTON. THE FORMER PRESIDENT IN SOME HOT WATER. >> NO ONE IS ABOVE THE LAW. ATTORNEY GENERAL GARLAND IS NOT ABOVE THE LAW EITHER. CONGRESS HAS THE POWERS OF OVERSIGHT. JONATHAN: THAT CONVERSATION UP NEXT. ♪ ♪ >> NO ONE IS ABOVE THE LAW. DONALD TRUMP IS NOT ABOVE THE
LAW AND ATTORNEY GENERAL GARLAND IS NOT ABOVE THE LAW EITHER. CONGRESS HAS THE POWERS OF OVERSIGHT. WE HAVE SEEN MATERIAL LIKE THIS BEFORE, MATERIAL THAT HAD BEEN SUBMITTED TO COURTS. THIS IS NOT UNPRECEDENTED. HIS ACTIONS ARE UNPRECEDENTED. JONATHAN: LAWMAKERS PRESSURING THE U.S.
DOCUMENTS DECLASSIFIED DOCUMENTS AT MAR-A-LAGO. >> THE LAW IS KNOCKING, THE PRESIDENT IS NOT KING AND THE FORMER PRESIDENT IS NOT KING. EVERYONE HAS TO FOLLOW THE LAWS. THIS IS GOING TO BE UP TO THE JUSTICE DEPARTMENT TO MAKE A DECISION ABOUT WHAT HAPPENED HERE. JONATHAN: BLOOMBERG DOWN IN D.C.. THIS WAS THE STORY IN
WASHINGTON OVER THE WEEKEND. ANNE-MARIE: AND SENATOR KLOBUCHAR ALSO SAID IN THE INTERVIEW THAT WHEN SHE HAS HAD IN THE PAST TO GO LOOK AT THESE TYPES OF CLASSIFIED DOCUMENTS THAT ARE TOP-SECRET, SHE HAD TO TAKE HER FITBIT OFF WHEN SHE GOES INTO THESE ROOMS TO LOOK AT THESE DOCUMENTS. YOU SEE THE POLITICS FOLLOWING THE RAID REALLY REVERBERATING ON BOTH SIDES OF THE AISLE. WE DO HAVE IS BOTH SIDES ASKING FOR THE CONTENTS OF THOSE DOCUMENTS. SENATOR WARNER, THE CHAIR OF THE SENATE INTELLIGENCE COMMITTEE ALONG WITH MARCO RUBIO, A REPUBLICAN AND DEMOCRAT ASKING THE DOJ AND OFFICE OF THE NATIONAL INTELLIGENCE DIRECTOR FOR THE CONTENT OF WHAT WAS IN THESE DOCUMENTS. 11 SENSE OF CLASSIFIED MATERIAL WAS TAKEN FROM MAR-A-LAGO WHERE THE PRESIDENT HAS A RESIDENCE AND ALSO HIS RESORT. THE QUESTION REALLY IS IF THEY
FIND THE CONTEXT OF THAT, WHAT COMES NEXT. IF REPUBLICANS REALLY WANT TO KNOW THE JUSTIFICATION FOR GOING INTO THE PRESIDENT'S PRIVATE HOME AND HIS RESIDENCE AND FOR THE DEMOCRATS, IS REALLY ABOUT WHETHER OR NOT OR HOW THEY CAN SHOW THAT POTENTIALLY NATIONAL SECURITY WAS COMPROMISED BY THIS ACTION. JONATHAN: FRIDAY GOING INTO THE WEEKEND, WE GOT IT FULLER PICTURE OF WHAT ACTUALLY HAPPENED AND TOOK PLACE. THINGS HAVE GONE QUIET NOW. DO YOU HAVE A DECENT TIMELINE FOR THE WEEK AHEAD AND WHAT WE CAN EXPECT? AMORY: MANY ARE PUSHING FOR AND WE HEARD FROM BRIAN FITZPATRICK SAYING WE NEED TO JUSTIFICATION FOR THIS. HE IS A FORMER FBI AGENT'S ALSO TELLING HIS REPUBLICAN COLLEAGUES TO BE CAREFUL FOR THE WORDS THEY USE BECAUSE WE HAVE SEEN AN UPTICK IN RHETORIC AND WHAT THE FBI AND DOJ ARE TELLING THEIR INDIVIDUALS THAT WORK FOR THEM IS THAT THEY ARE CONCERNED ABOUT POTENTIAL THREATS. THERE ARE MANY IN THE
REPUBLICAN PARTY PUSHING FOR THE AFFIDAVIT TO GET MORE INFORMATION BEHIND THE WHY BUT AT THE MOMENT, A LOT OF THIS, THERE REALLY IS NO TIMELINE. IT IS WAIT AND SEE DEPENDING ON WHAT THE DEPARTMENT OF JUSTICE AND FBI DO OR SAY NEXT. JONATHAN: IT IS A BIG FOCUS IN D.C. FOR THE WEEK AHEAD AND BEYOND. THANK YOU. OUR FOCUS IS ON THE ECONOMIC DATA.
WE HAVE RETAIL SALES A LITTLE BIT LATER THIS WEEK. A LITTLE BIT OF PEACE AND QUIET FROM THE FED BECAUSE YOU WILL GET FED SPEAKERS IN THE MIX LATER THIS WEEK AND THEN IT IS JACKSON HOLE, WYOMING TIME. >> WE ARE ALL GOING TO BE OUT RIDING HORSES. JONATHAN: IS THAT WHAT I HAVE SIGNED UP FOR? CAN WE TALK ABOUT THE DATA? >> IT IS GOING TO BE INTERESTING THIS WEEK BECAUSE A LOT OF IT IS GOING TO TELL US THINGS WE ALREADY KNOW. TOMORROW, WE HAVE HOUSING STARTS.
YOU KNOW THE FED HAS AFFECTED HOUSING WITH ITS HIGHER INTEREST RATES. I WOULD HAVE SAID INDUSTRIAL PERFECTION WHEN I HAVE TOLD US MUCH, BUT MIGHT BE WORTH A LOOK. EVERYBODY WANTS TO KNOW WHETHER THE CONSUMER IS STILL HANGING IN .
THAT IS INFLUENCED BY THE FACT THAT OIL IS THE BIG PART OF IT WITH GAS STATION SALES TRADING DOLLARS WITH PRICES FOR GASOLINE DOWN. THAT COULD HAVE A BIG IMPACT AND THE FED MINUTES, THIS IS WHAT I DON'T THINK IS GOING TO BE ALL THAT IMPORTANT IS BECAUSE IT WAS THREE WEEKS AGO AND WE HAD THE STRONG JOBS REPORT AND WEEK INFLATION REPORTS SINCE THEN THAT WOULD PROBABLY INFLUENCE TRADING MORE. JOBLESS CLAIMS EVERYBODY KEEPS AN EYE ON BECAUSE MAYBE IT IS A CANARY IN THE COAL MINES. AS YOU MENTIONED, WE HAVE SOME FED SPEAK. GEORGE KASHKARI. GEORGE THE ONLY VOTERS SO WE WILL SEE WHAT SHE HAS TO SAY. THERE IS ANOTHER ASPECT TO NEXT WEEK AND THAT GETS TO THE TITLE ABOUT WHAT THEY SAID. A LOT OF RETAIL EARNINGS AND WE
ARE STARTING WITH DISCOUNTERS. WALMART AND TJX AND KOHL'S PLUS HOME DEPOT AND LOWE'S. WILL THEY TELL US THE CONSUMER IS DOING BETTER OR WORSE GOING FORWARD? WE WILL GET THE BACKWARD LOOK FROM THE RETAIL SALES FIGURES BUT WHAT THEY SEE HAPPENING WITH THE CONSUMER GOING FORWARD, WITH THEIR INVENTORIES GOING FORWARD. REMEMBER, WALMART SELLS GAS. JONATHAN:
AND GAS IS GOING TO BE A BIG FEATURE. ARE WE FOCUSED ON THE CONTROL GROUP? MIKE: YES. WE GET RID OF CARS AND BUILDING MATERIAL AND GASOLINE. THAT WILL GIVE YOU A CORE GROUP THAT BASICALLY IS KIND OF WHAT GOES INTO GDP. JONATHAN: CRUDE GETTING HAMMERED. THE S&P 500 ENERGY COMPANIES GETTING HAMMERED. WHEN DID YOU LAST SEE IN THE REPORT ON ECONOMIC DATA, THE WORD PLUMMET. MIKE: IT HAS BEEN A WHILE.
WE SAW THAT WITH THE EMPIRE NUMBER TODAY. WE WILL SEE IF ANYBODY ELSE DOES THAT. WE ARE LOOKING FOR A PLUMMET IN TERMS OF INFLATION. WE ARE NOT LOOKING FOR IN TERMS OF PRODUCTION. JONATHAN: ABSOLUTELY BRUTAL. THANK YOU. IT YIELDS DOWN ON A 10 YEAR BY SEVEN BASIS POINTS TO ABOUT EIGHT TO 76 ON A TWO YEAR BY ABOUT 318. IMAGINE WE ARE A BIT DEFENSIVE
THIS MORNING AND YOU SEE THE ALMOST EVERYWHERE. BENEATH THE SURFACE, A LOT GOING ON. COMING UP, I WILL RUN YOU THROUGH THE TRADING DIARY. FROM NEW YORK CITY, THIS IS BLOOMBERG. JONATHAN: NO DRAMA AT THE HEADLINE LEVEL ON THE SURFACE. DOWN .1% ON THE S&P. THE RUSSELL STRUGGLING DOWN. THE ENERGY EQUITIES REALLY
LACKING OFF THE BACK OF WHAT HAS HAPPENING IN CRUDE. WTI BRENT DOWN BY SOMEWHERE BETWEEN 4% AND 5%. HERE'S ARE TRADING DIARY. U.S. HOUSING STOCKS COMING UP ON TUESDAY. RETAIL SALES AND FED MINUTES ON WEDNESDAY.
THE FED SPEAKING ON THURSDAY FOLLOWED BY HOME SALES AND ANOTHER ROUND OF JOBLESS CLAIMS. GOOD TO BE BACK IN THE SEAT. THAT DOES IT FOR ME. THIS WAS THE COUNTDOWN TO THE OPEN FOR OUR AUDIENCE WORLDWIDE WITH EQUITIES DOING JUST ABOUT OK. THIS IS BLOOMBERG.
2022-08-17 18:55
Show Video
Other news